3 DIYs for Bubble Bath Bliss
Treat yourself to a bubble bath with these soothing, luxurious recipes!
Posted on January 7, 2022
Written by: 100% PURE®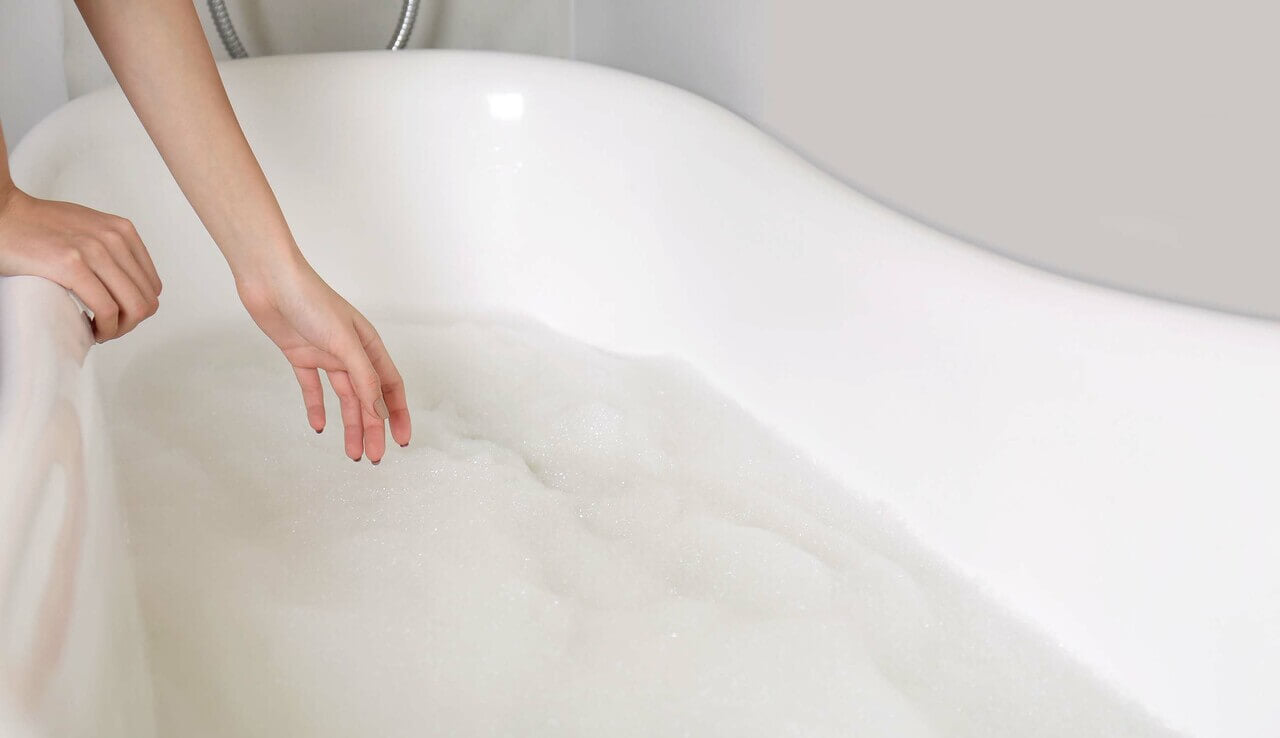 Awaken your inner child, attain a few moments of peace, or simply luxuriate in self-care with a charming bubble bath. For those that aren't already bath lovers, a bubble bath can be a soothing way to relax and unwind. It doesn't require us to leave the house. And, since bathing is something we're already doing, picking up products for bath time is a great investment.
We always value the importance of turning our everyday tasks into something beautiful or enjoyable. As they say – romanticize your life. So, with that, we're diving right into all of our bubble bath tips and tricks.
Why We Love a Bubble Bath
There's a certain magic about a bubble bath that we just don't get in the shower. Finishing the day with a deliciously warm soak in a scented cloud of silky water and foamy bubbles allows all our stresses and troubles to float away.
On the surface, a bubble bath is primarily about getting clean. And the transformation we see and feel in our skin after time in the tub is totally worth it. We'll talk more about bath products later, but adding in detoxifying bath salts or aromatherapy-scented bubbles truly upgrades the experience to magical and purposeful me-time.
There are also true health benefits to taking a bath. For example, a hot bath can actually burn calories, similar to quick exercise or a brisk walk. Stimulating for blood flow, a bubble bath helps to promote improved circulation and boosts immunity. This time spent soaking and relaxing is the perfect setup for an upgraded night's sleep as well.
One major benefit that we only get with a bubble bath is the time to soak away tension and soreness. For anyone with regular ailments, post-gym muscle soreness, or a non-ergonomic workstation, a 20+ minute soak works wonders for easing away tightness, strain, and knots.
We also love the mental benefits of taking a bubble bath. Whether that time is used to enjoy peace and quiet, meditate, or listen to our favorite music, a bubble bath is true personal quality time.
Beyond that, a bubble bath doesn't have to be only a quiet and relaxing experience. Bubbles are fun! We can bring a beverage with us to enjoy while we soak or set up a bath tray with our phone or tablet to resume our latest binge session. A tailored bubble bath experience is the best bubble bath experience.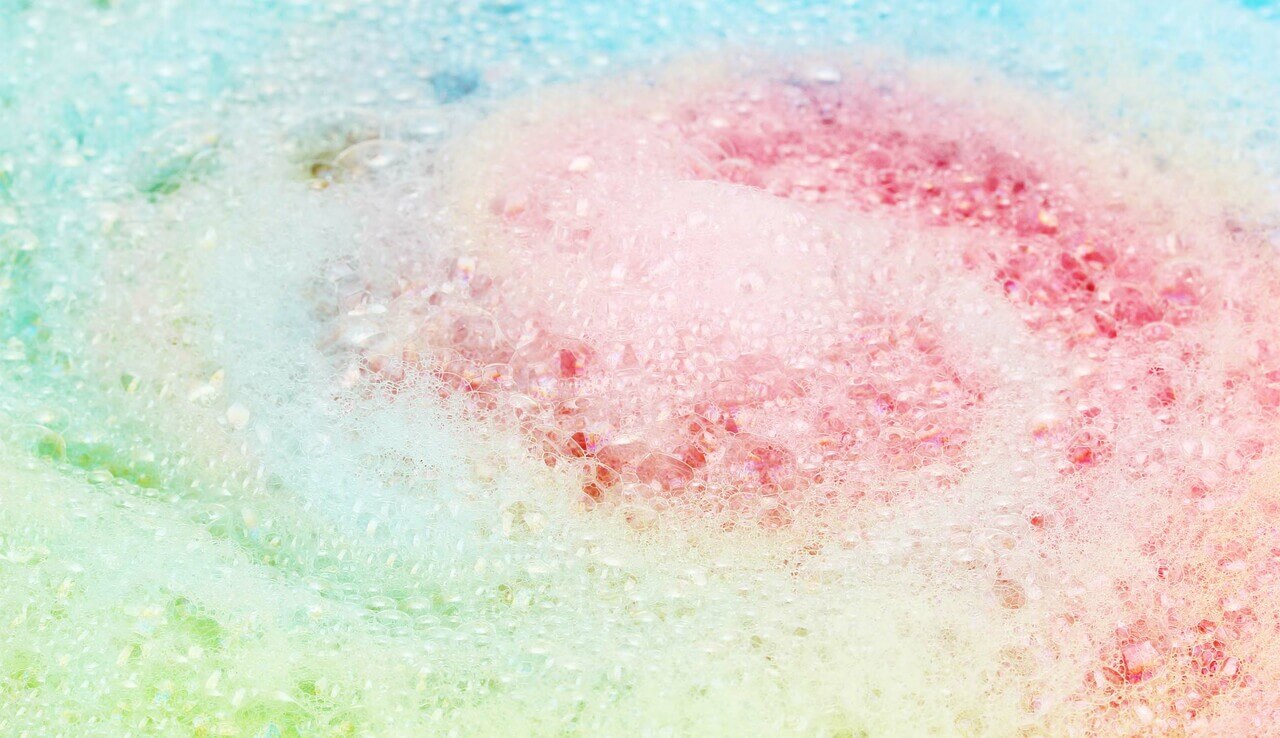 Bubble Bath Ingredients to Avoid
Not all bubble baths are created equal. For those of us with sensitive areas and sensitive skin, we have to be a bit more careful about how we approach bath time. With that in mind, there are some bath product ingredients that we'll all want to skip. When shopping for bath time products, here are some ingredients to avoid:
The Best Bubble Bath Ingredients
A great bubble bath should be great for the skin, right? In the safe and clean formulas we've found, the common thread is the inclusion of a simple conditioning oil, like coconut or almond, and liquid soap or soap flakes made from sugars and vegetable oils.
To properly round out the formula, rather than a synthetic or artificial fragrance, look for essential oils like lemon peel and lavender. It's important to utilize a soap that we'd feel comfortable using on our skin.
3 DIY Bubble Bath Ideas
It might be intimidating to DIY a bubble bath recipe, but we promise it's pretty easy. Here are 3 DIYs to try at home!
#1: Spa-Inspired Bath Time
#2: Floral Bubble Bath
#3: Milk & Honey Bath
We carefully hand-select products based on strict purity standards, and only recommend products we feel meet this criteria. 100% PURE™ may earn a small commission for products purchased through affiliate links.
The information in this article is for educational use, and not intended to substitute professional medical advice, diagnosis, or treatment and should not be used as such.
Sign up to our email newsletter for more blog updates and exclusive discounts.
< Older Post | Newer Post >