3 Easy Matcha Tea Recipes
How to make matcha green tea drinks for summer and beyond
Posted on May 7, 2021
Written by: 100% PURE ®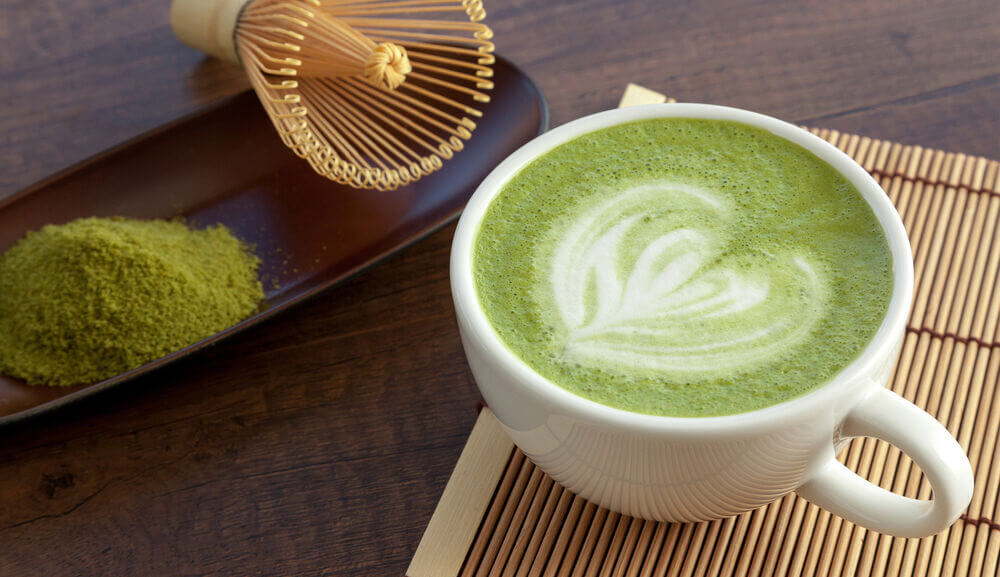 We got through quarantine with Dalgona coffee, pancake cereal, and bread (banana or otherwise). But there's one green treat that's a mainstay in our feel-good recipe book: matcha tea.
Sipping matcha green tea is an excellent way to treat yourself, and its refreshing taste is matched by its health benefits. As an antioxidant-rich afternoon brain booster, it's a treat everyone should enjoy!
Wondering how to make matcha tea? We're spilling every last drop on this Japanese beverage including where to get the best matcha, and a few easy matcha tea recipes.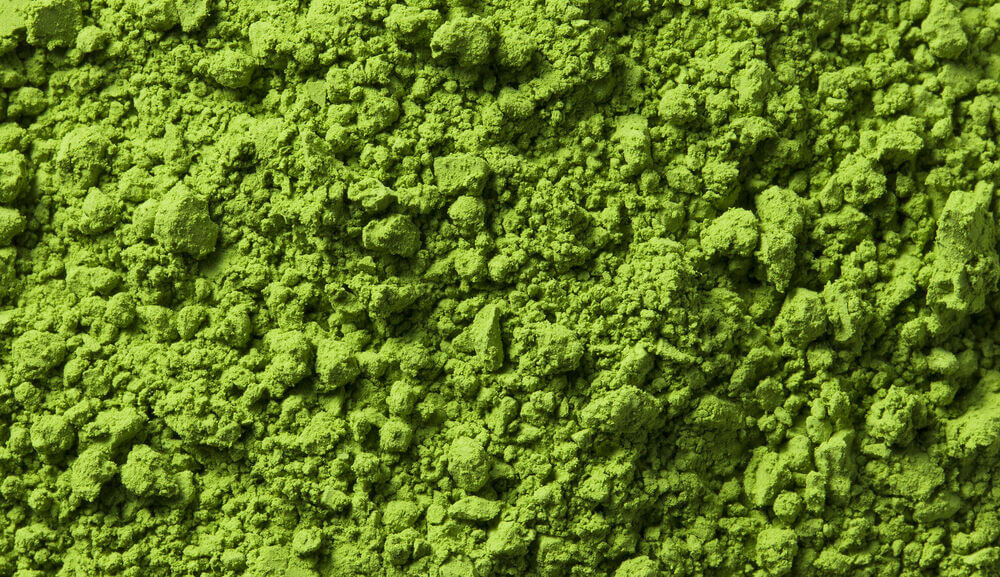 How to Spot the Best Matcha Green Tea
There are people who like matcha, and then there are people who LOVE matcha. Much the way that coffee, wine, and kombucha attract cult-like loyalty, as does matcha green tea. All for good reason; when matcha is grown, harvested, and prepared with care, it comes chock-full of benefits that go beyond its earthy, naturally sweet flavor.
But as matcha rose in popularity, preservation of the techniques that originally produced that quality product have gone unobserved. Here's what to look for in a high quality matcha green tea.
Origin
While there are matcha green tea varieties sourced locally, the purest quality and traditionally prepared type of matcha often comes from Japan. First, look for Japan as the origin on your product's label. Next, make sure you select organic Japanese matcha.
Preparation
Matcha is intended to be an extremely fine texture – think cornstarch or flour – gritty or chunky matcha just won't do. Look for the phrase "stone-ground". This refers to the traditional granite grinders used to gently grind whole green tea leaves without adding heat to preserve the makeup of the tea.
Tone and taste
There's one detail about matcha that we simply can't ignore, and that's its vibrant green color. The hue should be nearly neon, like a fresh spring leaf filtering sunlight. Poor quality matcha powders could appear darker, duller, brownish, or greyish.
You'll also want to smell the quality in your matcha green tea powder. It should smell fresh, earthy, and slightly herbal. On the tongue it should hit both sweet and bitter notes.
PRO TIP: When shopping for matcha, be sure to share what purpose your powder is for, i.e. baking, ceremonial matcha green tea drinking, or matcha-inspired drinks like matcha lattes. This can help in purchasing the right grade, at the right price point, for the best end result.
If your matcha powder meets all of the above criteria, then you're in the perfect position to try a luscious, creamy, matcha tea recipe!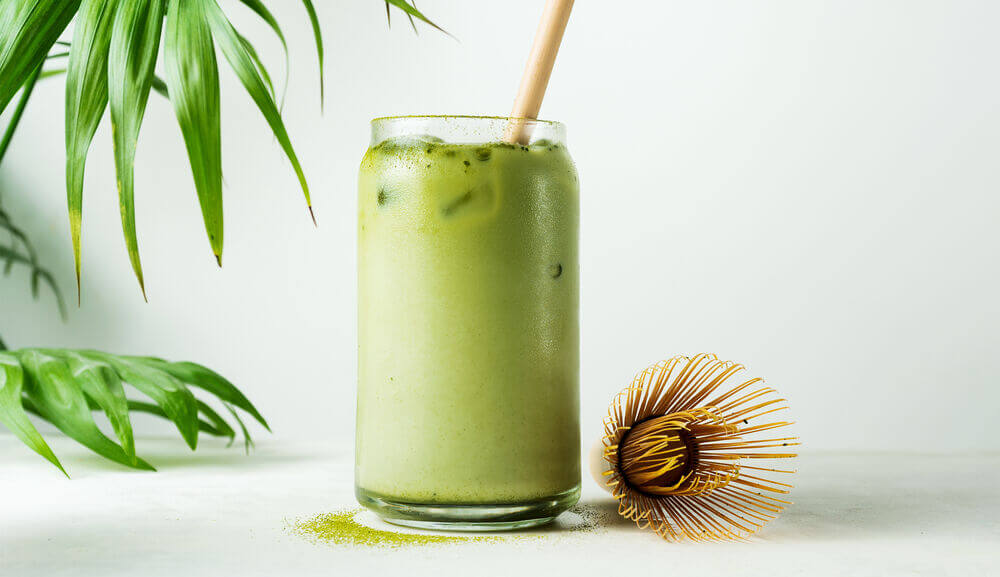 3 Matcha Tea Recipes
While matcha is being incorporated into drinks, savory foods, and even desserts, arguably the best way to enjoy matcha green tea is as a hot or cold beverage. With a few simple tools, making incredible matcha drinks at home can be quick and easy!
Normally, matcha tea drinks are prepared with water; either a bit of super-hot water, or by shaking it barista-style with cold water and ice to create a frothy, cool beverage. But why stop there? We love the earthy, sweet flavor of ceremonial matcha, but we have a hard time resisting popular trends embracing matcha muffins and matcha lattes.
Traditional Matcha Green Tea
For a truly authentic preparation, we recommend using a matcha whisk made of bamboo.
Start by sifting a heaping teaspoon of matcha powder into a small bowl or mug. Add about 8 ounces of hot water and whisk vigorously for 1-2 minutes in a zigzag motion. Continue to whisk until the matcha has developed a crema and pillow-soft, smooth texture.
Traditional ceremonial matcha is blended with a small bamboo whisk called a chasen. While tools you have handy will certainly work, this is one highly recommended element that helps to create a rich, velvety result that lives up to the original.
Matcha Oat Milk Latte
A creamy drink with cleaner energy than coffee and a fresh flavor, an oat milk matcha latte is a year-around treat. We start by warming or frothing 8oz of oat milk. Next we add in a sifted teaspoon of matcha powder, and whisk together (bamboo or metal is fine) until thick and creamy. It's optional to add in a teaspoon of sweetener like maple syrup, coconut sugar, or agave.
Iced Matcha Latte
Dress up this traditional coffeehouse beverage by adding a teaspoon of matcha and maple or vanilla syrup. Next, shake vigorously with lots of ice – we use a cocktail shaker to make separating the ice easier. Poor your shaken matcha milk into a separate cup, add new ice to a new cup, and pour over the matcha. The result is a frothy milky treat that is sweet, vibrant, and refreshing.
PRO TIP: The reason we replace the ice is to ensure any ice broken during shaking doesn't water down your matcha!
Mad About Matcha
It's not just matcha's brilliant green hue that has us hypnotized. While the ceremony and tradition rooted in matcha green tea is just one respectable element of this tea variety, matcha has climbed to popularity in part due to the many health and beauty benefits that it boasts.
Free Radical Defense
We know that matcha is an antioxidant, which helps to stabilize free radicals linked to photoaging, cell damage, UV damage, and oxidative stress. Because matcha contains the entire tea leaf, we're able to absorb much more nutrients that we'd typically enjoy in a cup of brewed green tea.
Cancer-Fighting Properties
Matcha green tea is high in EGCG, which we often refer to in our matcha products. This component has been studied and linked to lowered risks of certain types of cancer, which makes us even more passionate about consuming a cup daily.
Clean Energy
We mentioned before that matcha green tea has about the same concentration of caffeine as a cup of coffee. While coffee can give you a steep peak and sudden drop in energy, green tea is known to provide a more gradual, sustained jolt of energy. Matcha has been linked to better memory, improved clarity, and enhanced alertness that can energize our days without the hard caffeine crash of coffee.
Clear Complexion
All of these benefits are great internally, but we like to save some for our skin, too! The antioxidant power of matcha helps to create a clearer complexion. With reduced free radical activity you'll notice less signs of photoaging like fine lines, wrinkles, and dark spots.
Skin Brightening
This bright green powder also brightens the skin and contributes an incredible glow by balancing oil production for fewer sebum-related breakouts. Because matcha is naturally exfoliating and anti-inflammatory, topical matcha treatments are great for sensitive to oily skin types to fight acne, redness, and dull skin.
Matcha Skin Care
Try out topical matcha with one of these matcha-infused beauty products.
Matcha Cleansing Balm
Normal to dry skin types are going to love this vegan and cruelty-free cleanser. Formulated with vitamin E-rich ingredients like avocado oil and shea butter, this creamy product helps to brighten and lift deep seated dirt out of pores with a gently moisturizing finish.
Matcha Oat Face Scrub
Elevate your exfoliation with a face scrub made with organic matcha, featuring gente, skin-softening oat powder. Anyone can enjoy this microdermabrasion scrub that leaves skin clarified, softened, and noticeably brighter.
Matcha Oat Milk Nourishing Mask
Enjoy a skin treat while sipping on your favorite matcha drink! This nourishing oat milk mask helps to treat normal to oily skin types with a mega dose of matcha brightening power. Calming rose balances, hyaluronic acid plumps and hydrates, and coconut conditions for super soft, renewed skin in just 10 minutes.
We carefully hand-select products based on strict purity standards, and only recommend products we feel meet this criteria. 100% PURE™ may earn a small commission for products purchased through affiliate links.
The information in this article is for educational use, and not intended to substitute professional medical advice, diagnosis, or treatment and should not be used as such.
Sign up to our email newsletter for more blog updates and exclusive discounts.
< Older Post | Newer Post >