The Best Natural Body Acne Treatments
Body acne threatening to ruin your summer plans? Get the jump on those bumps natural acne treatments!
Posted on May 10, 2021
Written by: 100% PURE ®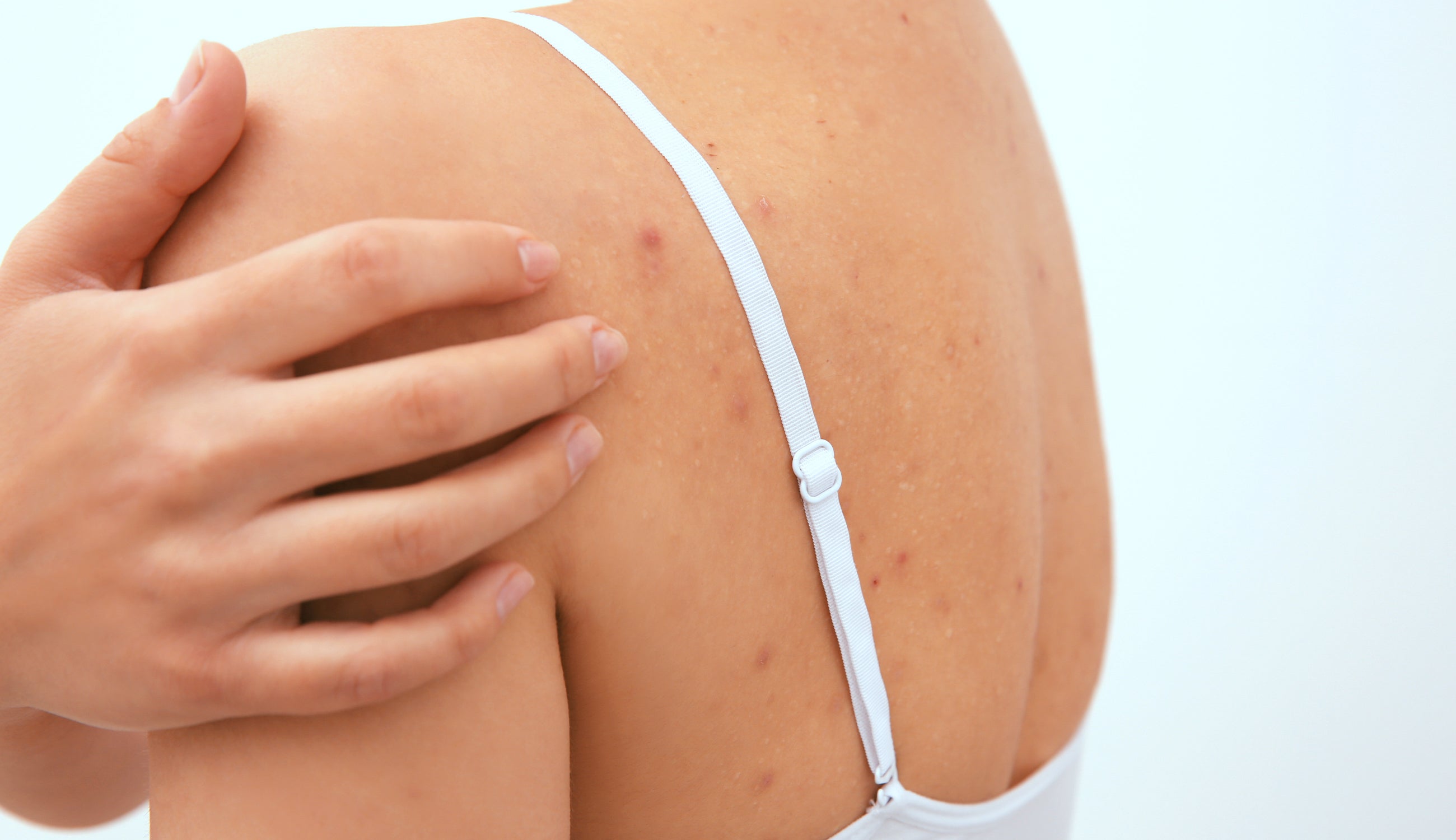 When summer rolls around, acne on the body tends to make itself known: flaring up in places that become sweaty and oily, like the back and chest.
Body acne can be an absolute nightmare on days you've planned to wear a low neckline or flirty backless number, but fear not: there are a variety of techniques we have in our toolkit to battle these irritating bumps. With smart plant chemistry, DIY tricks, and a bit of knowledge, you'll banish your unsightly blemishes in no time, so that you can rock your minimal summer outfits in peace!
It's important to tackle body acne in a way that takes into account where it's happening, and why. As they say, location, location, location – so let's dig in to the main problem areas.
The Back
Acne that occurs on the back is a particularly common uninvited guest, especially during summertime. The back, like the face, tends to have larger pores, active sebaceous glands, and dense clusters of hair follicles.
A single (or multiple) "bacne" event will occur when secretions of sebum from the pores on your back mix with dead skin cells, and bacteria to form a plug that clogs your pore opening, producing an inflamed spot.
While bacne can be genetic, it can be caused by a variety of lifestyle elements, such as hair styling. There could be oils, dirt, or irritating ingredients in our hair that rest right on our back – thus skin contributing to bacne. One way to tackle this is with a calming exfoliating product.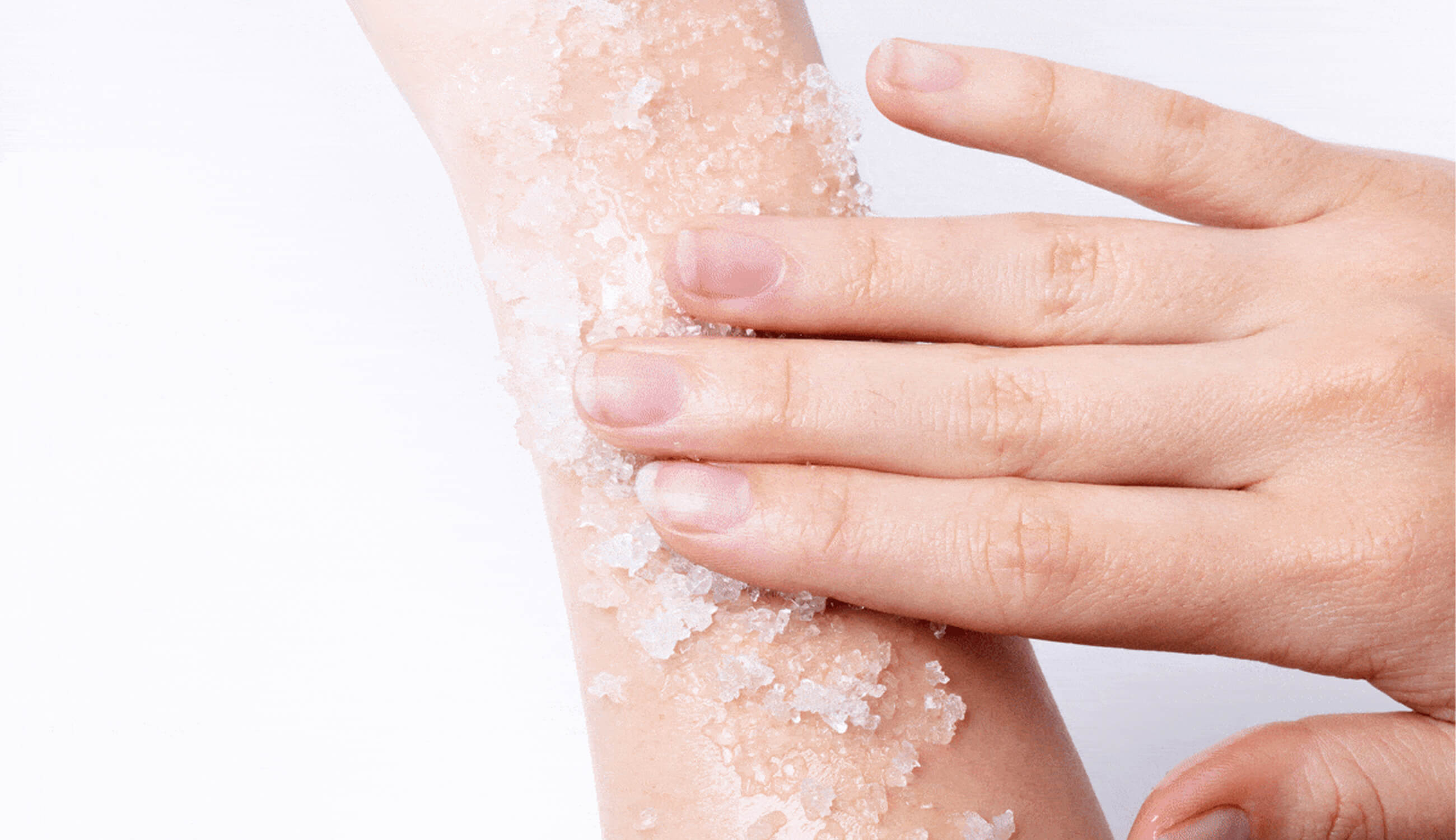 Our award-winning Lavender Body Scrub is soothing yet stimulating for the skin. The texture of sea salt creates a gentle, subtle massage-like sensation as we swirl the product over our skin using a body brush or mitt. Vitamin E rich sunflower oil deeply conditions and hydrates the skin as the calming lavender oil sinks in to balance oil production for clearer pores and softer skin.
Bacne can also be exacerbated by wearing tight, non-breathable clothing and unwashed sports bras, by inadequate exfoliation, or by increased sweating (from exercise or lugging around a heavy backpack). A key point to remember about skin on the back is that it's tougher and thicker than skin on the face, so it can withstand grainier scrubs and more intense exfoliation.
To treat bacne, shower immediately following intense activity, and add a vigorous exfoliation step into your daily shower regimen. Because pores on your back and shoulders are slightly tougher than on your face, try using a bristle brush with a long handle, a bamboo charcoal konjac sponge, or a sea salt based scrub (as mentioned above).
After exfoliating, apply an intensely clarifying active ingredient to your back. Bacne responds well to highly concentrated tea tree oil or witch hazel based formulas. Tea tree oil is an intense astringent and antibacterial, and it also has active anti-inflammatory properties that help to reduce redness and swelling.
Witch hazel contains gallic acid and tannins, both chemicals that provide relief from itching and redness when applied to irritated skin. Try the Tea Tree & Willow Clarifying Astringent with its concentrated dosage of 1% tea tree essential oil and a potent supporting cast of witch hazel and purifying herbs.
PRO TIP: Try applying our Deep Detox Mask as a bacne treatment!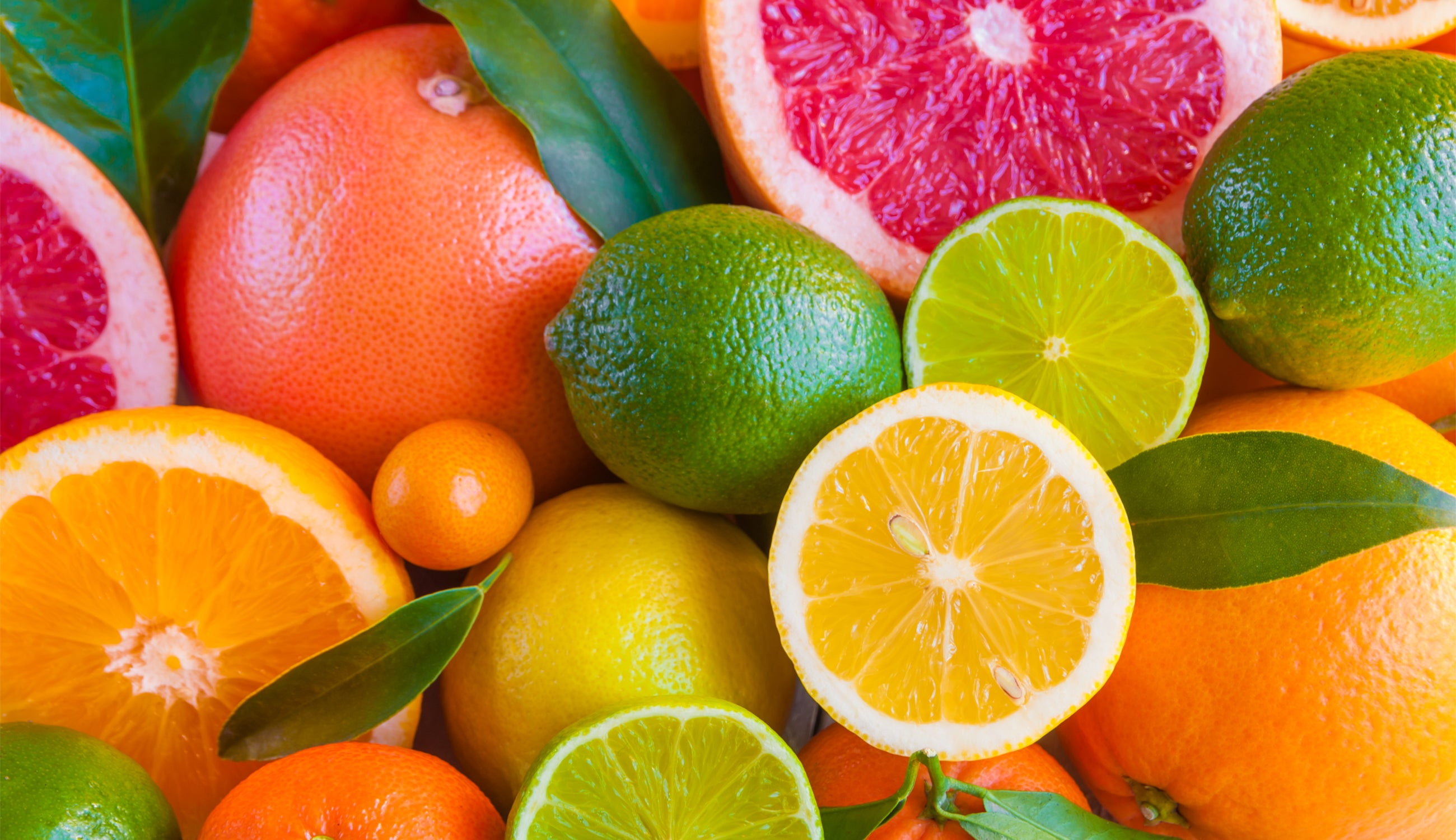 The Bottom
The dreaded derrière acne, aka bottom acne, is a very real thing. Our best advice? Square your shoulders and take them in stride – and remember that everybody gets them!
Acne on the tush happens as a result of inflammation to your hair follicles, which can produce an overabundance of bacteria. Friction from tight fitting clothing can be another culprit. One way to battle the dreaded butt pimple? Tackle it with a DIY scrub!
Mix ½ cup roughly pulsed oats with a tablespoon of raw honey, a tablespoon of tumeric, a teaspoon of apple cider vinegar, and a teaspoon of lemon juice. Add water to the mixture until it's a thick, yet spreadable consistency.
Get into your bathtub and apply the scrub to the affected areas using firm circular motions. This manual exfoliation will speed up cell turnover and help the ingredients really penetrate into your pores. Keep up the scrubbing for two minutes, grabbing more of the mixture as you go. Rinse well, towel dry, and apply a layer of coconut oil over the exfoliated area (for antibacterial and anti-inflammatory action).
When you're on-the-go or looking for a travel bag convenient option to treat bum and body acne, look no further than this angel in a bottle: our Gentle Shower Oil. Soothing almond provides skin nourishing vitamin E while apricot oil helps to prevent acne or inflammation of the skin. A light, gentle, and silky wash, this glides over the skin like a pair of silk pajamas and puts all our breakouts to bed.
The Upper Arms
Yes, even your upper arms can get the occasional (or frequent) blemishes. First things first: it's important to determine whether or not what you're noticing is a pimple, or a condition called keratosis pilaris, which many of us experience on the backs of our arms to varying degrees.
The latter condition occurs when hair follicles become clogged with a buildup of keratin, the primary protein that makes up hair and nails. While acne on the upper arms can be the result of an overproduction of lipids, keratosis pilaris is generally triggered by seriously dry skin.
One way to determine if what you're seeing is keratosis pilaris and not acne is to look at the color and size of the bumps: patches of tiny, skin-colored bumps generally indicate KP, while distinct red, inflamed pustules are more likely acne.
If it looks like acne, you get the green light to migrate your 'bacne' routine to your upper arms. The skin on the backs of your arms is generally as dense and tough as the skin on your back, so make sure you're using an intense exfoliant and active clarifier.
A point to keep in mind: exfoliation can make your arms more prone to sun damage. So make sure you're using a daily mineral based sunblock on your appendages, like our ultra light and acne-friendly Yerba Mate Mist SPF 30.
If you (or your dermatologist) determine that your bumps are most likely KP, get into a daily routine of nourishing the backs of your arms with a plant based body cream. Our Blood Orange Nourishing Body Cream is a smart bet, with a formula that combines soothing organic aloe juice with fatty acid filled avocado butter.
The Bikini Line
If you shave or wax, your bikini line can be especially vulnerable to ingrown hairs and irritated follicles. The bikini line is an extremely sensitive area with fragile skin prone to inflammation, so it's important to treat this area essentially as you would your face.
Our advice? Many plant based facial products can actually double as bikini line treatments. Our award winning Acai Pulp Facial scrub was designed to help slough dead skin cells from the face, but it can double for your bikini line. This superfruit formula combines crushed organic acai berries (high in antioxidants for amped up skin cell turnover) with organic coffee oil (for increased circulation and smoother skin).
Extra gentle everyday application of this formula to your bikini line will mean clear pores for hair regrowth post shave or wax, so that you don't get the dreaded red-bump-field just days after hair removal.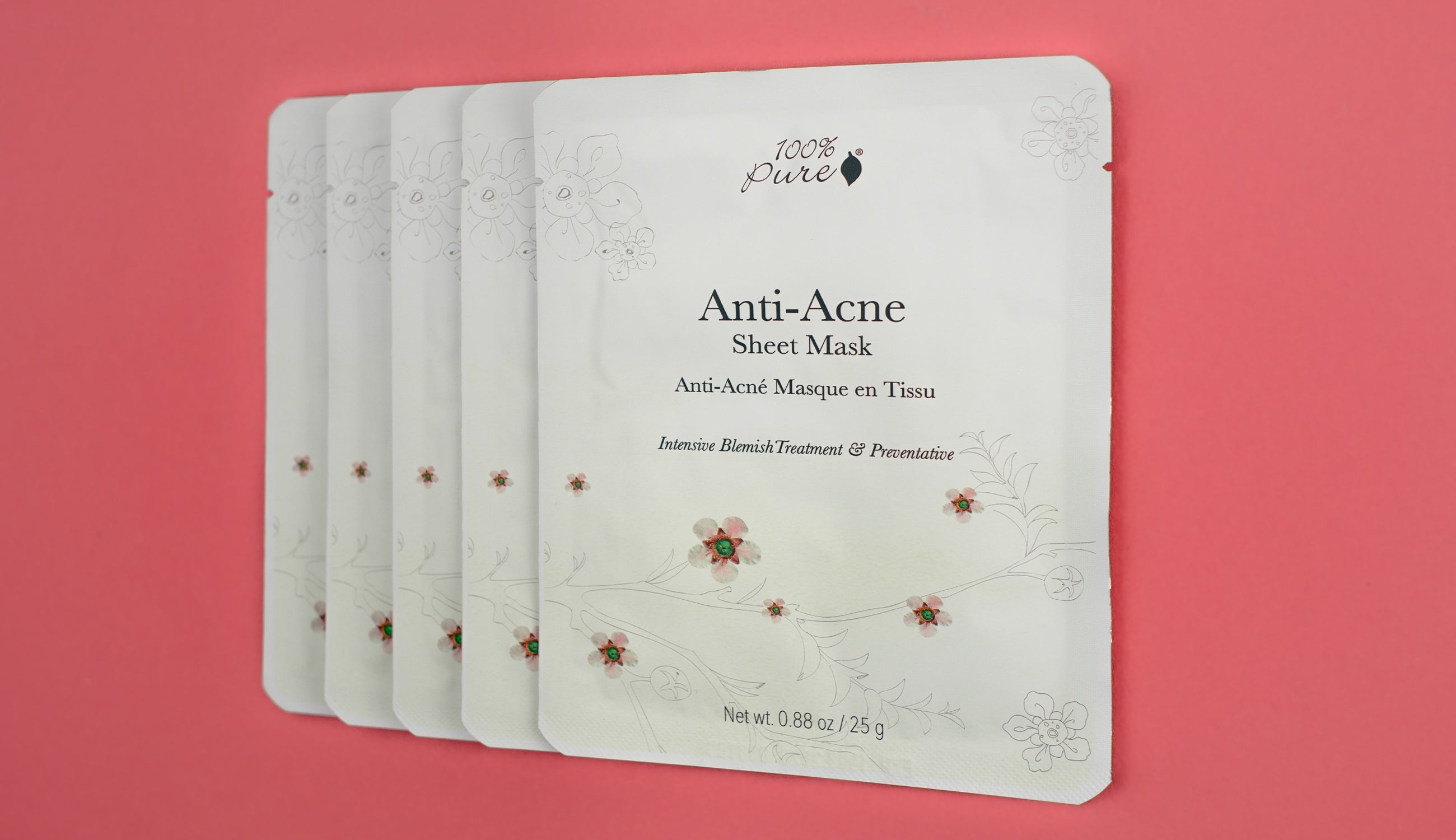 The Chest
Acne on the chest requires a slightly different method of attack than our other subjects.
The chest is typically exposed to a great deal of UVA and UVB rays in the summer, and hence can be prone to dryness, irritation, and premature aging. This means that treating chest acne requires a gentler approach than back acne – think ingredients that will clarify and cleanse your pores, without leaving your skin vulnerable to sun exposure. In other words, a double pronged ingredient that protects while it treats is essential.
Pure jojoba oil ticks both of these boxes, with its naturally waxy substance that mimics the sebum produced by your own pores. Applied to your chest, it effectively sends a message to your skin to pump the brakes on producing too much sebum.
Jojoba oil can also help repair damaged skin, thanks to a natural substance it contains called myristic acid. Myristic acid is a healing fatty acid which repairs the lipid barrier and protects against sun damage, so it's especially therapeutic for areas of the skin that get serious sun exposure.
In the evening, try massaging jojoba oil onto your chest and décolleté for five minutes, then wiping clean with a cool towel. This ritual will double as a cleanse and a treatment, and will help your chest clear itself up over the course of about a week.
When we have one big blemish on our faces or bodies, there's one product we always call for back-up. Our holy grail product is this incredible, power-packed Tea Tree Spot Treatment. Antimicrobial star ingredient tea tree oil heads directly to the source to neutralize bacteria contributing to body acne. This anti-inflammatory treatment combines natural ingredients like witch hazel and essential oils to reduce redness, swelling, scarring, and future breakouts.
PRO TIP: For larger pimples that are more cystic and swollen in appearance, try calming them with a snippet of an Anti-Acne Sheet Mask. This will help to alleviate painful swelling and lessen the pimple's angry red appearance.
With these smart tips, you can triumph over body acne this summer! Now you can conquer your summer look, without any pimple-stress weighing you down!
We carefully hand-select products based on strict purity standards, and only recommend products we feel meet this criteria. 100% PURE™ may earn a small commission for products purchased through affiliate links.
The information in this article is for educational use, and not intended to substitute professional medical advice, diagnosis, or treatment and should not be used as such.
Sign up to our email newsletter for more blog updates and exclusive discounts.
< Older Post | Newer Post >