6 DIY beauty treatments that harness the power of antioxidant-rich green tea
Posted on September 11, 2018
Written by: 100% PURE®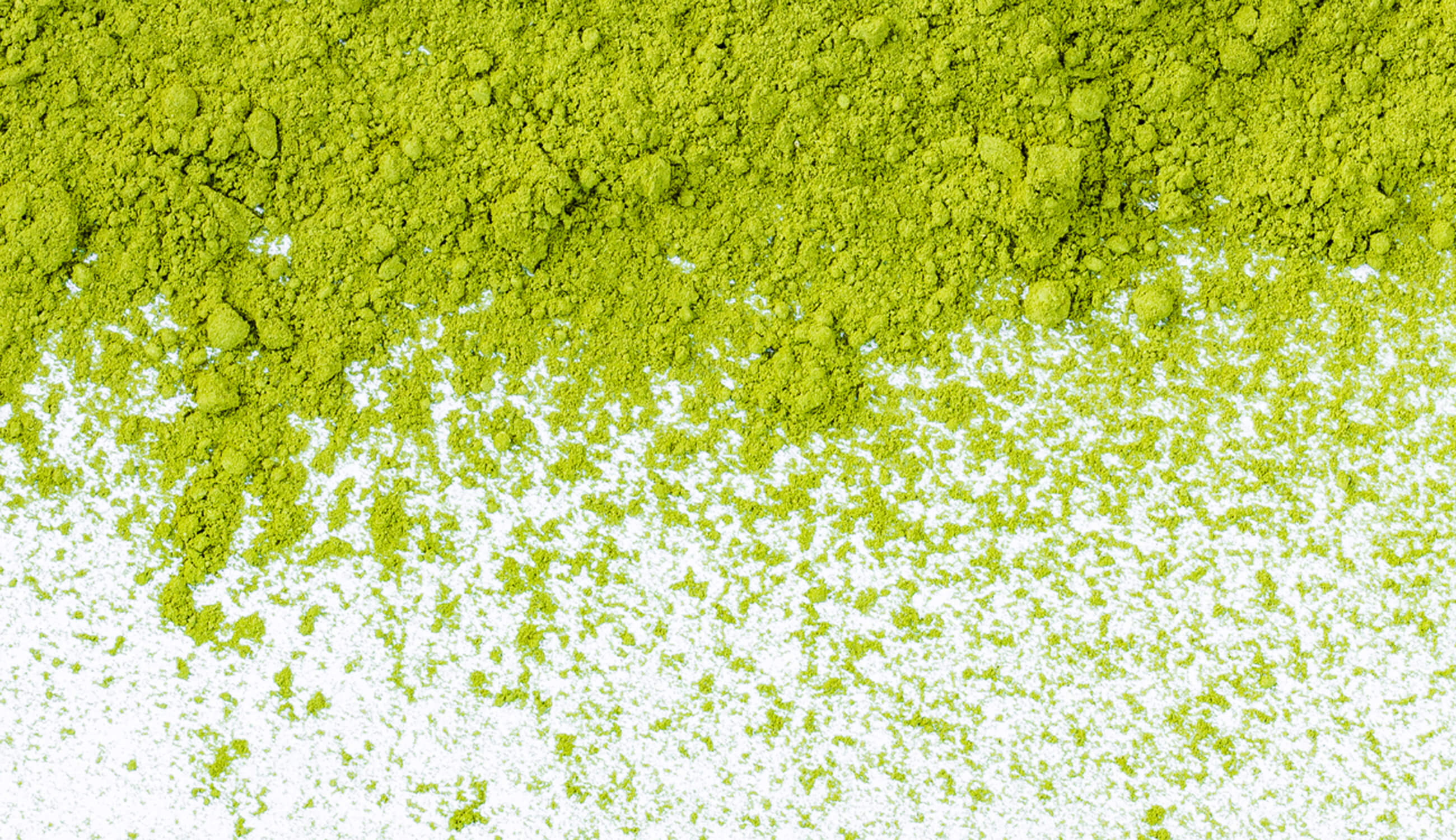 If you follow our brand, you already know about our endless love (and deep obsession) for green tea. While you can find green tea in most of our fruit pigmented® cosmetics, body care, and skin care, there's still room for a little DIY creativity in your beauty routine. We're touching on the benefits of this lovely little leaf, and giving you a breakdown on 6 easy DIY green tea beauty treatments!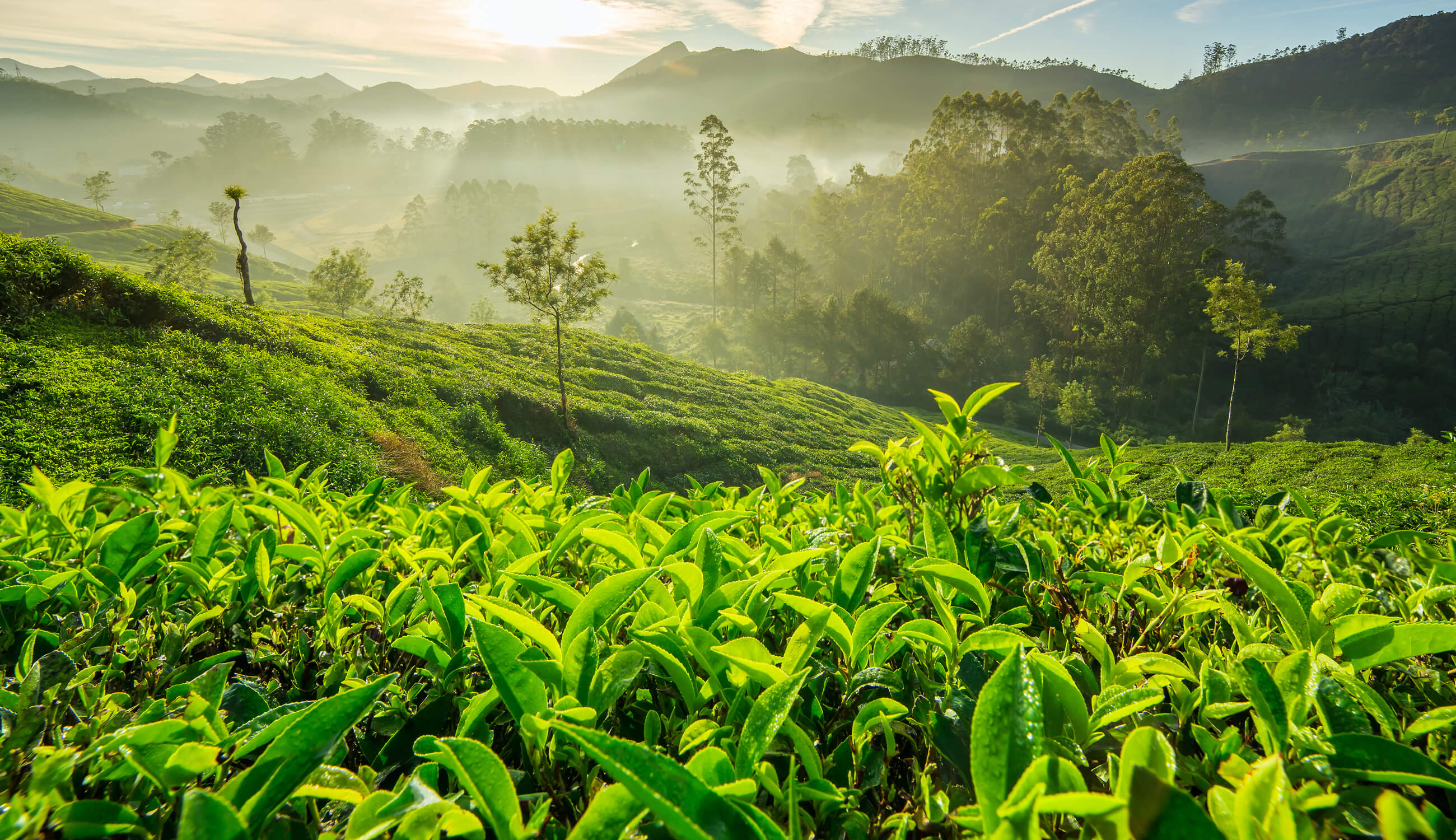 Why Use Green Tea for Beauty?
Hailed as one of the most popular teas in the world, green tea is made from the leaves of the Camellia sinensis plant. These leaves are also used for black and oolong teas, which are normally fermented and oxidized. Thanks to a more minimal processing of Camellia sinensis leaves, green tea retains a high amount of the plant's natural polyphenols, which are superstars for skin and hair.
With their high antioxidant content and anti-aging properties, green tea leaves are obvious candidates for health and beauty uses. Green tea leaves serve as key ingredients in a variety of our cosmetics, skin care, and body care. Love a good deep dive on ingredients? Check out our article on the top skin and health benefits of green tea. For those wanting the abridged version, here are the major beauty benefits of green tea:
Stimulates DNA repair in skin, to reverse UV damage that causes skin cancer

Catechins in green tea act as anti-inflammatories to soothe redness, puffiness, and irritation

Polyphenols in green tea break down the bacterial membranes that cause acne

Green tea contains collagen supporting, anti-aging vitamin B2 and reparative, softening vitamin E

Caffeine and tannins in green tea shrink blood vessels for a tighter, brighter eye area

Catechins and polyphenols in green tea fibers stimulate hair, brow, and lash growth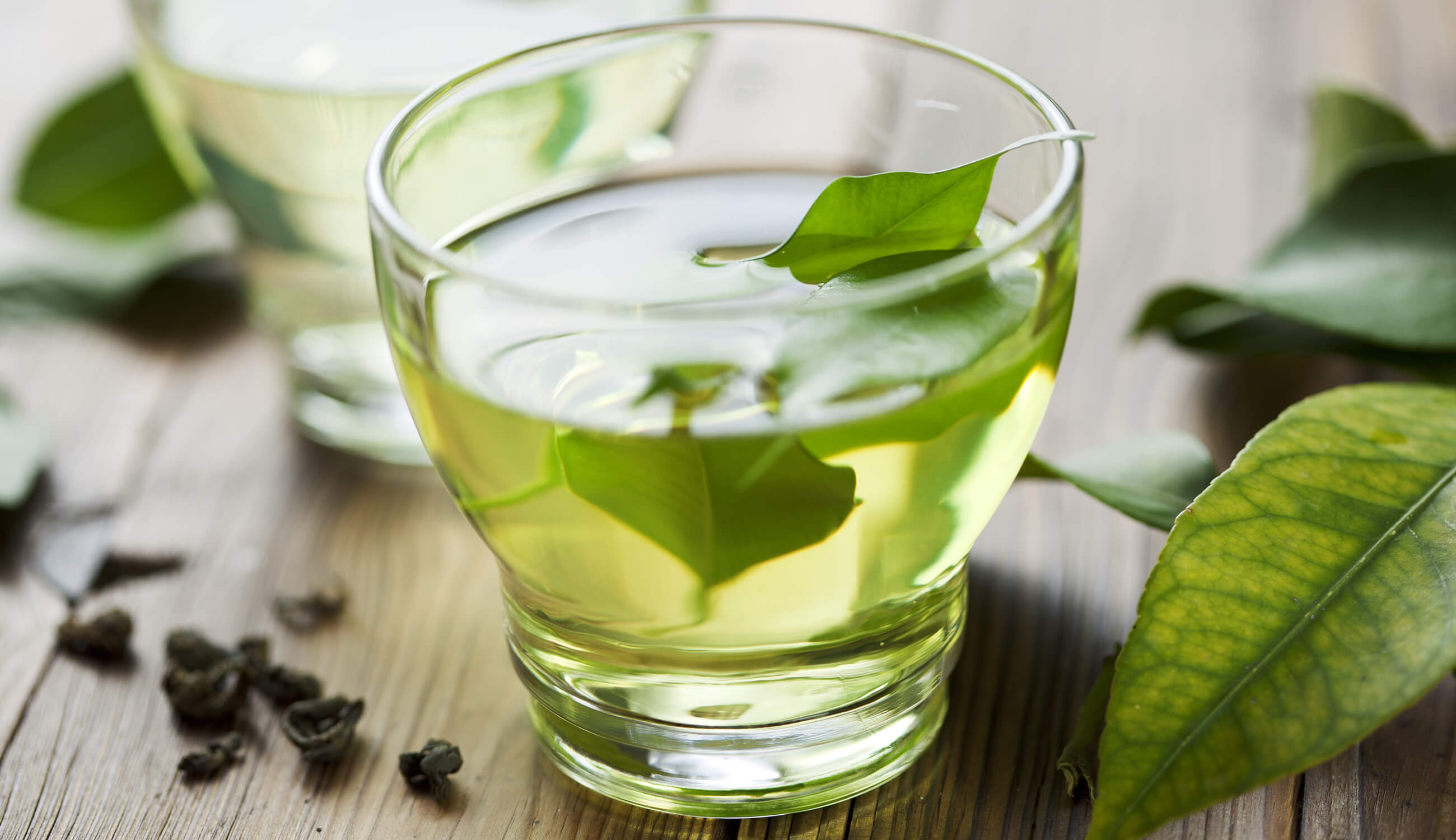 Green Tea DIY: Getting Started
How can you add green tea to your beauty routine, if you're going the DIY route? First, choose your teas carefully. Skip the blends and go straight for pure, organic green tea. Ideal methods of use are with loose-leaf green tea or matcha green tea powder, which will contain the purest concentrations of antioxidants and polyphenols for maximum skin and hair benefits.
To find a quality green tea for your at-home beauty treatments, make sure you're using pure leaf only. This means no added sugar or natural flavors, no blends with other tea leaves, and a high EGCG antioxidant content. Loose leaf tea is best, since you'll be getting a stronger concentration after adding water and steeping.
When shopping for a quality matcha powder, only choose ones made in Japan. Look for the trademark vibrant green color and a sweet, not bitter, taste. Pale or olive green matcha has been made with lower quality, over-oxidized, or less-than-fresh leaves. You'll also want to check the texture, which should be SUPER fine and smooth (similar to powdered sugar).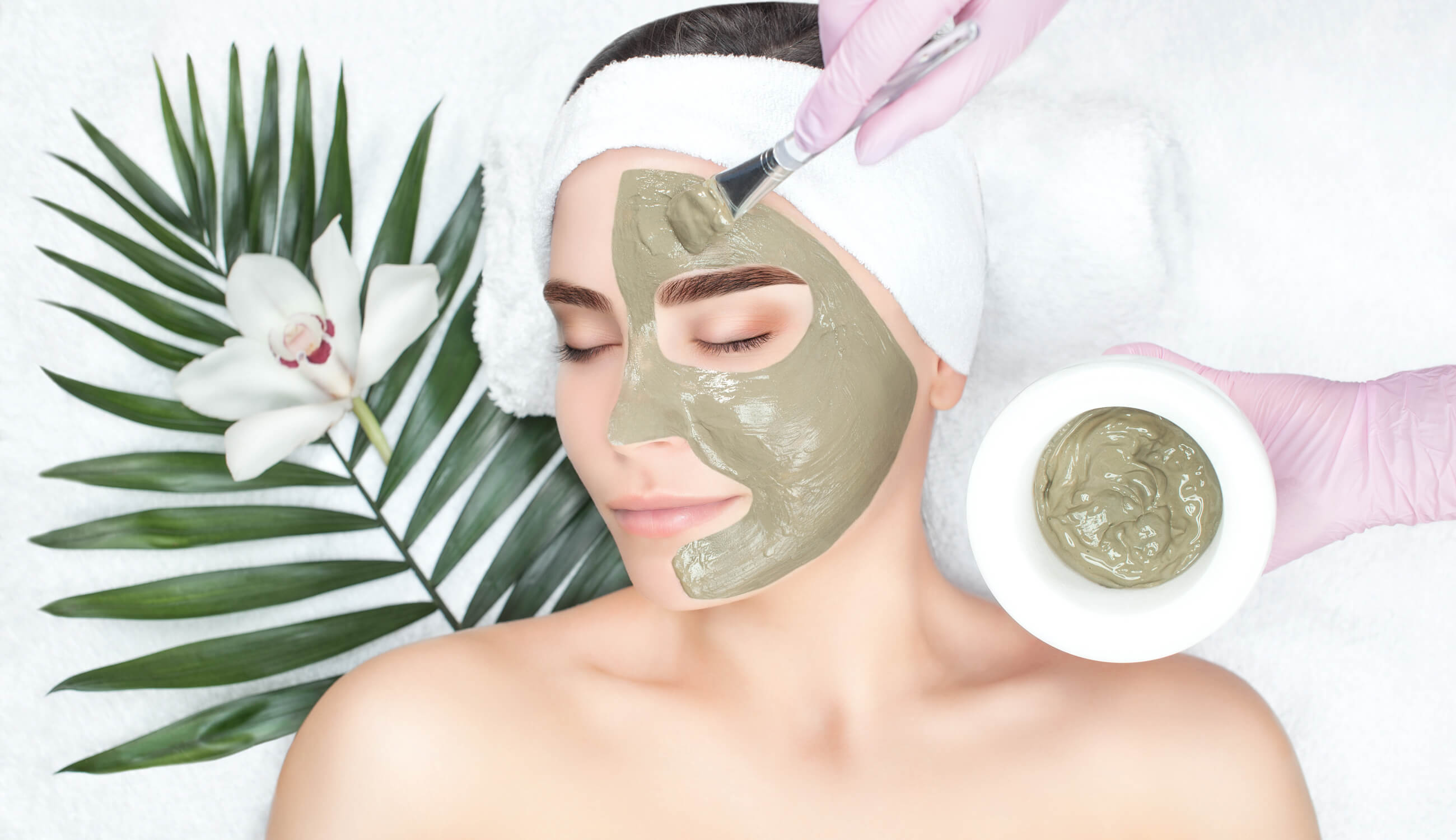 6 DIY Green Tea Beauty Treatments
Are you ready to see our treasure-trove of DIY green tea spa treatments? These literal green beauty treatments are super simple to pull off at home. We'll tell you what kind of green tea to use, how to use it, and where to use it. Here are our 6 top green tea beauty gems:
Green Tea Hair Rinse
The natural polyphenol and vitamin C content in green tea is great for restoring shine and vibrancy to your strands. Another bonus of tea-soaking your tresses? Green tea and its key phytonutrient EGCG can stimulate hair growth and prohibit the compound DHT, which prompts hair loss. Steep your green tea for 20-30 minutes in boiling water (longer than you'd steep for drinking), then allow to cool. Soak hair in the brewed green tea for 10-15 minutes, then rinse. Don't forget to gently massage into your roots, to stimulate scalp circulation and introduce more oxygen into the follicle.
Matcha Mask
We love matcha for a variety of DIY face masks! Antioxidants, polyphenols, and antioxidants in matcha green tea help to treat a variety of skin concerns. They can reduce inflammation, irritation, redness, and swelling -- making matcha amazing for treating acne, rosacea, and irritation. You can make a variety of soothing matcha masks, customized to your exact concern:
For dryness: 1 tsp Matcha + 1 tsp Honey
For acne: 1 tbsp Matcha + 1 tsp Turmeric + 1 tsp Apple Cider Vinegar
For oily skin: 1 tsp Matcha + 1 tbsp Clay Powder + filtered water to reach desired consistency
For exfoliating: 1 tbsp Matcha + 1 tsp lemon juice + 1 tsp papaya juice
Depuffing Under-Eye Treatment
Have you finished steeping your tea bags (the compostable or reusable kind, of course) in your mug? Set aside 2 steeped green tea bags, and wait for them to cool. Squeeze excess water from the bag, and place bags under your eyes as you would an eye mask, allowing them to work their depuffing magic for 15 minutes or more. An instant eye-brightener in a pinch!
Acne Spot Treatment
Similar to your matcha mask recipe, we'll be tapping zit-zapping ingredients for this green tea acne spot treatment. You're looking for a thick paste consistency, but we've found that about 1 tsp matcha, 1 tsp turmeric, ½ tsp lemon juice, and ½ tsp ACV can create a good consistency for a stick-to-skin spot treatment. The goal is to get the mixture to stick to skin for 15-20 minutes, until you rinse with warm water. This acne spot treatment draws dirt, oil, and bacteria from the pimple while reducing post-pimple hyperpigmentation with brightening lemon juice.
Anti-Aging Hand Mask
Have a long commute? Taking hold of the wheel on a daily basis can have some sneaky aging effects on your hands, since they're exposed to direct sunlight while you drive. To make this DIY hand mask, start by mixing a tsp of matcha with a ½ tsp of argan oil (can increase ratios as desired). The antioxidants in the matcha minimize the effects of both environmental and age-related fine lines, wrinkles, lack of elasticity, and dark spots. This is a great treatment to apply to backs of hands and wrists in the evenings, when you can let the mixture soak into skin as you enjoy your favorite Netflix documentary. Rinse after 20-30 minutes, and follow with your favorite hand cream to seal in hydration.
Green Tea Toner
OK, so 'toner' is a bit of an overstatement. Did you know that a cup of brewed and cooled green tea can actually be applied directly to the face? Catechins in green tea that help give it an astringency when applied to skin. You can use this 'toner' to hydrate, calm redness, and detoxify your skin after being exposed to UV rays and pollution. Store up to 3 days in the fridge, in an airtight container and apply as you would a toner, with a cotton pad or fingers. Allow to absorb before following with a moisturizer.
We carefully hand-select products based on strict purity standards, and only recommend products we feel meet this criteria. 100% PURE™ may earn a small commission for products purchased through affiliate links.
The information in this article is for educational use, and not intended to substitute professional medical advice, diagnosis, or treatment and should not be used as such.
Sign up to our email newsletter for more blog updates and exclusive discounts.
< Older Post | Newer Post >