Green Tea Benefits for Summer Skin
How one little leaf can help battle premature aging and sun damage
Posted on July 2, 2020
Written by: 100% PURE ®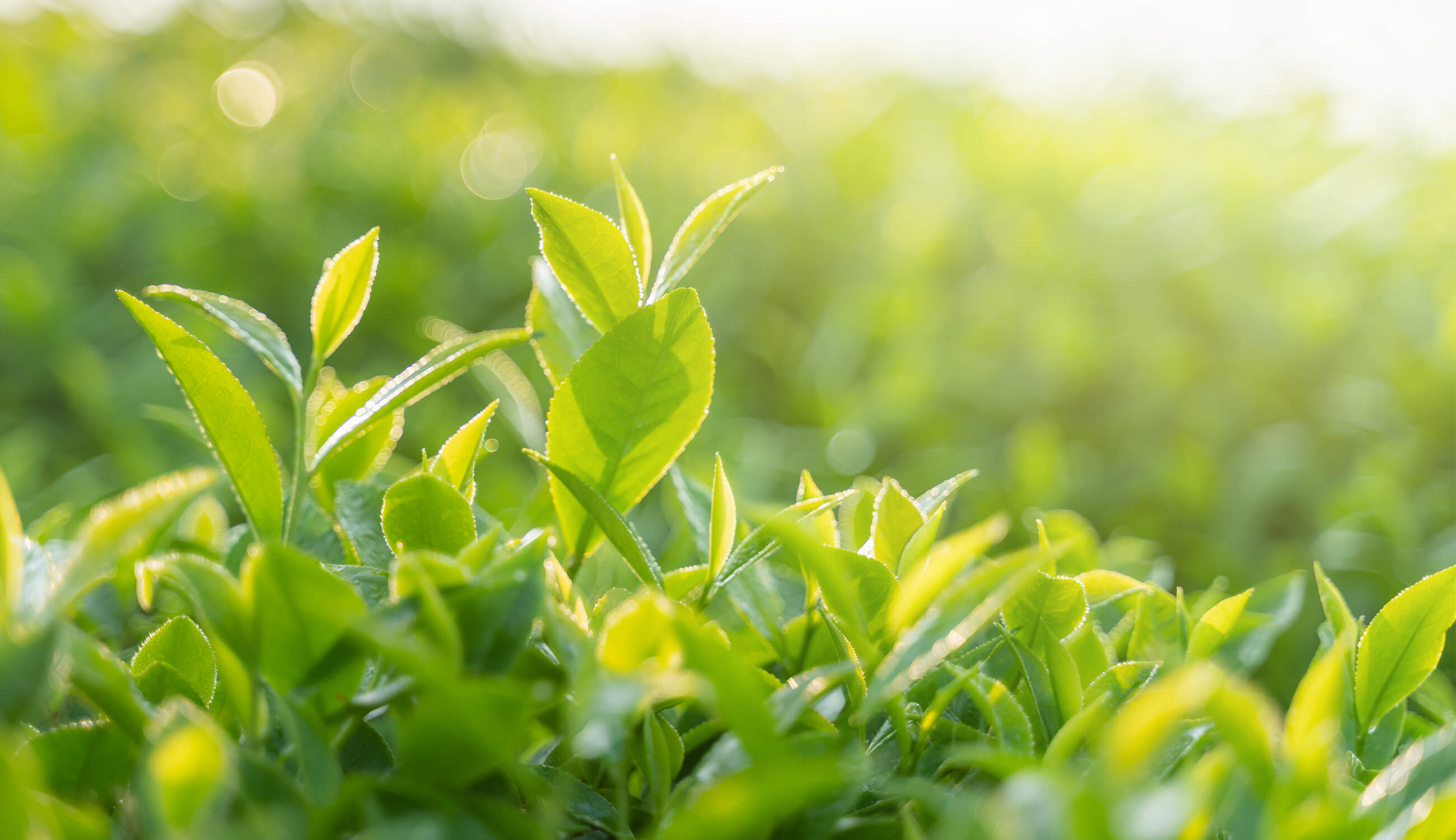 When the potent summer sun beams down on our skin, antioxidants become even more important. These compounds fight against hyperpigmentation, accelerated aging, and the potential of skin cancer. The problem grows when we realize that some of the most powerful antioxidants actually make us more sensitive to the sun (think retinol and ascorbic acid).
Luckily, there's an alternative that's been around for millennia: green tea! This free radical defender isn't just a great beverage – it's filled to the brim with anti-cancer agents. In fact, it's one of the world's most antioxidant-rich teas. Follow along as we explore the many green tea benefits for summer skin!
Antioxidant Power
One of the most important green tea benefits for skin is centered around free radicals. More prevalent than ice cream trucks on a sunny Saturday, free radicals are a major factor for aging skin during summer.
Our bodies actually produce free radicals in response to cell damage; this happens when we're exposed to stressors like sunlight, pollution, fried foods, or cigarette smoke. Free radicals work by stealing electrons from our cells and "oxidizing" them. Over time, this causes our cells to grow improperly.
A prime example is when we accumulate sun damage over time. UVA rays penetrate our dermis – the layer of skin below the epidermis – and damage collagen fibers. While our skin will attempt to rebuild that collagen, our habits can make it an uphill battle.
If we keep exposing ourselves to the sun without protection, our collagen can rebuild incorrectly leading to fine lines, wrinkles, and hyperpigmentation. More worryingly, when free radicals accumulate in your skin tissues, they can lead to skin cancer.
That's where antioxidants come in: they help neutralize free radicals, and prevent them from causing damage to your skin cells. They help boost the power of your SPF, further protecting you from environmental stress.
Polyphenols are rich in antioxidants. They occur naturally in many of the plants you eat on a regular basis. This includes fruits, veggies, nuts, and seeds. One of the many green tea benefits for skin is the abundance of polyphenols and antioxidants that help fight cell damage. Chief among them is EGCG.
Evidence shows that this compound can help mitigate the effects of free radicals. EGCG is also considered to help suppress cancerous tumors and to aid your skin in repairing itself after sun damage. Perfect for the summer months!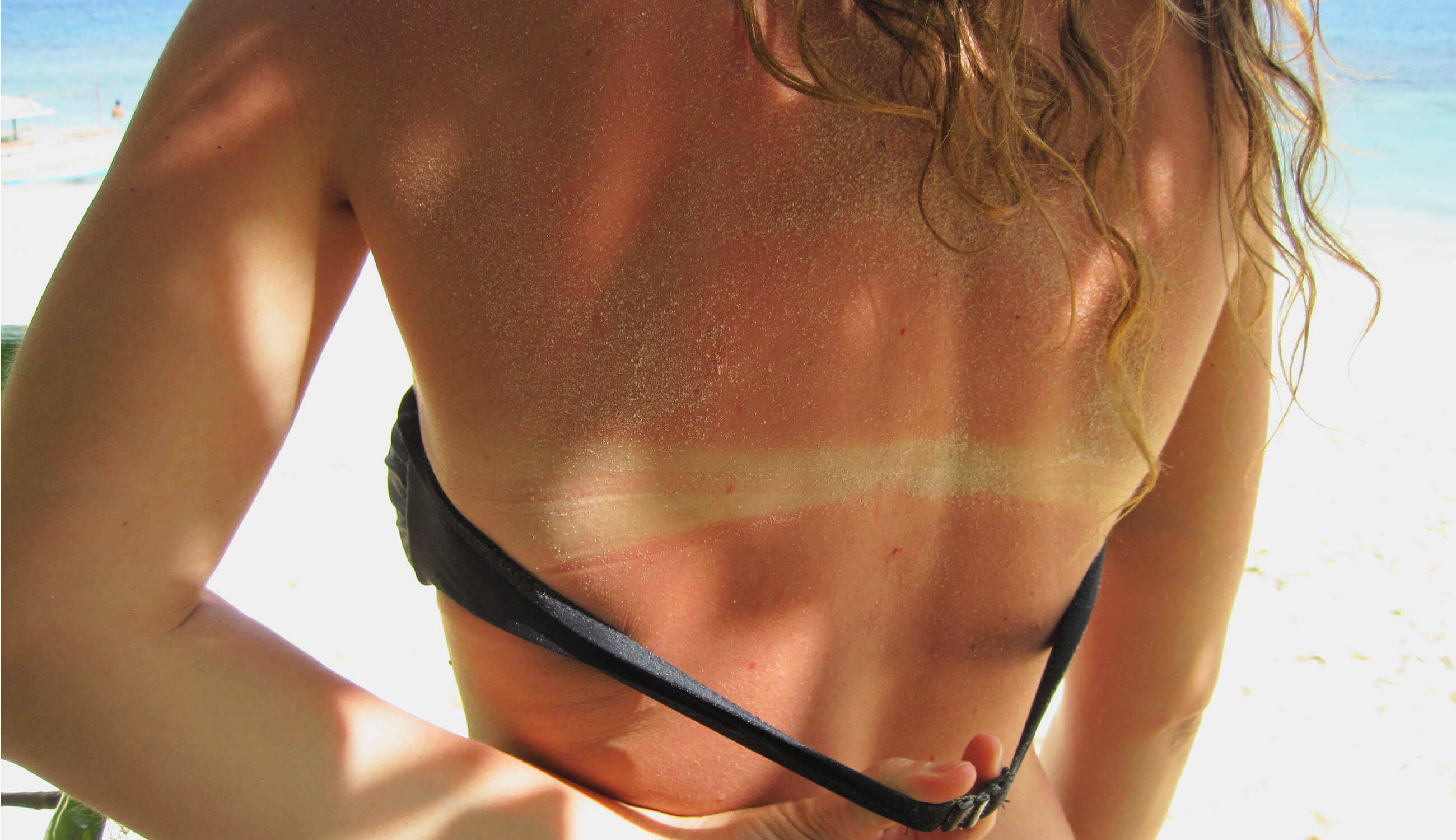 Damage Control
Summertime usually means we go bare-faced more often, to enjoy the sunshine and cool breeze. Heat tends to coax moisture from the air, leaving our skin a bit more parched. Combine that with salt water and sandy beaches and your skin may just be in desperate need of recovery. Not to mention, if you haven't been diligent with your sunscreen, sun damage can accumulate quickly. Green tea's antioxidants help reverse that damage while toning and hydrating the skin.
In one 2013 study, participants using products with green tea extract improved the damage caused by sun exposure. These products helped improve skin texture and moisture, too.
Hydration, while important in your skin care routine, is important for your body as well. Getting enough water from your diet is important for skin health, since your skin reflects what you eat and drink. When it comes to nutrition, research has shown that green tea, drunk in moderate amounts, can be as hydrating as water. Don't neglect your water intake, though!
The anti-inflammatory properties of green tea can also cool the redness and swelling of a sunburn, acne, or irritation. That's exactly what your skin needs after a long beach day!
Green Tea Beauty Staples
If you haven't already guessed, green tea can have lots of benefits for your skin when applied daily. Let's walk you through which green tea products your summer skin should never be without!
Green Tea SPF 30
Combine the green tea benefits for skin and SPF power in one single sunscreen lotion. Made with zinc oxide, potent Camellia sinensis (green tea) leaf extract, and vitamin E, your skin will be more than protected from harmful UV rays. The moisturizing power of green tea and aloe juice quench parched skin, and the addition of rosehip seed oil adds an extra boost of vitamin C to the mix.
Green Tea EGCG Serum & Moisturizer
Reap the green tea benefits for skin with potent antioxidant power. Formulated with the chief antioxidant in green tea, our Green Tea EGCG Concentrate serum and cream can help fight against free radical damage – whether you go out or stay inside. Aloe water and honeysuckle make our serum a lightweight option for heavy summer days. Our cream, made with nourishing acai butter, is suited to help seal in hydration. Choose one (or both), depending on your skin type!
Green Tea Water Bomb Mask
Composed of natural aloe juice and plant cellulose, this refreshing hydrogel mask adds intense hydration to thirsty skin. All skin types can benefit from the anti-inflammatory green tea, hyaluronic acid, and cucumber hydrosol in this mask. Those with dry or acne-prone skin may find it especially useful. Use it after too much exposure to sun, chlorine, or heat. For a refreshing and cooling boost, pop it in the refrigerator for 3o minutes before applying.
Matcha Oat Milk Nourishing Mask
Made to soothe, this nourishing powder mask is made primarily with matcha, the finest quality green tea made in powder form. Skin softening coconut milk, anti-inflammatory oats, and moisturizing hyaluronic acid accompany the antioxidant-rich star of the show. Apply this mask at the end of a long day to replace lost nutrients and keep daily UV damage under control.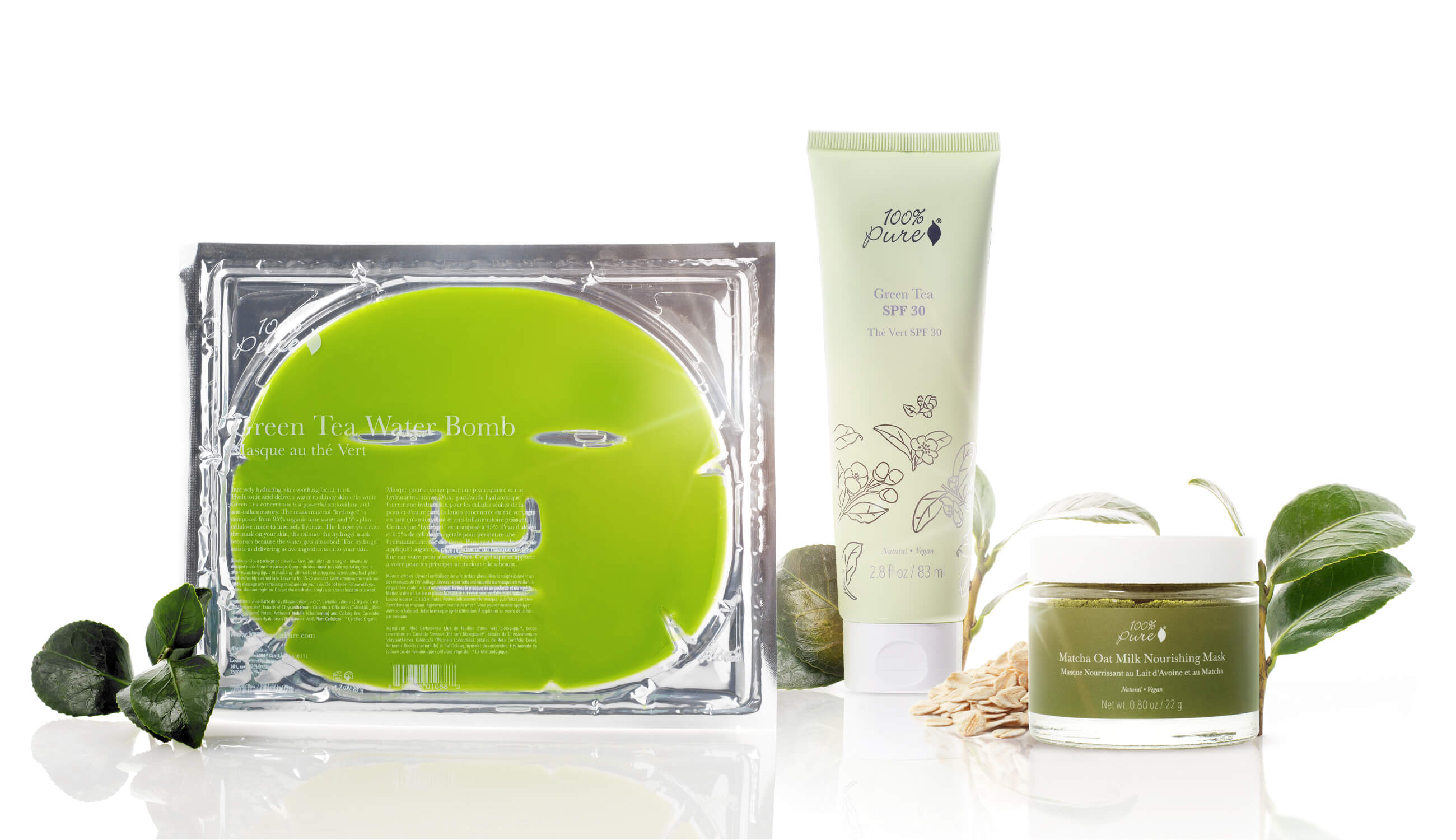 Your Morning Green Tea Routine
With all the green tea-infused products out there, it can get confusing to determine how to use them in the best order. Using a certain product before another can nullify their effects, so it's important to get your routine right!
#1: Begin with cleansing
Use a gentle cleanser made for your skin type. Wash away all the sweat and sebum from your sleep. Starting with a clean face is crucial!
#2: Exfoliate
You can choose to skip the exfoliating step, depending on your skin type. Ideally, you want to help clear away dead skin cells to allow your green tea products to better penetrate your skin. Make do with a physical exfoliant and save your chemical exfoliants for the evening – they'll cause photosensitivity under the sun! Choose a tool or scrub that's gentle on your skin, like a konjac sponge you can use while you cleanse.
#3: Use a mask
Whether you're choosing a hydrogel green tea mask or a powder matcha mask, use it after cleansing or exfoliating. Clearing away dirt and oil will only help these ingredients better moisturize and soothe your skin.
#4: Apply your green tea serum
Use serums after your mask, to avoid diluting green tea's benefits for the skin with a toner or moisturizer. A serum's molecules are smaller than those of a moisturizer, allowing the formula to reach skin's deeper layers. Moisturizers contain occlusives – moisture-sealing ingredients – that tend to be larger in molecule size. If you apply it before serum, this can prevent the green tea benefits for skin from working as well.
#5: Finish with a green tea moisturizer and SPF
Complete your routine with a final dose of EGCG. If your summers are hot and dry, this step is especially important. A dry climate can leach the moisture from your skin if you don't seal it in. If you need extra moisture, opt to use a cream and separate moisturizing sunblock. Oily skin may wish to simply use a lightweight SPF infused with all the green tea benefits for skin. While green tea defends us against free radicals, never neglect the SPF!
We carefully hand-select products based on strict purity standards, and only recommend products we feel meet this criteria. 100% PURE™ may earn a small commission for products purchased through affiliate links.
The information in this article is for educational use, and not intended to substitute professional medical advice, diagnosis, or treatment and should not be used as such.
Sign up to our email newsletter for more blog updates and exclusive discounts.
< Older Post | Newer Post >