Find Your Perfect Natural Lip Balm
Take our quiz to find the best natural lip balm for you!
Posted on May 4, 2023
Written by: 100% PURE®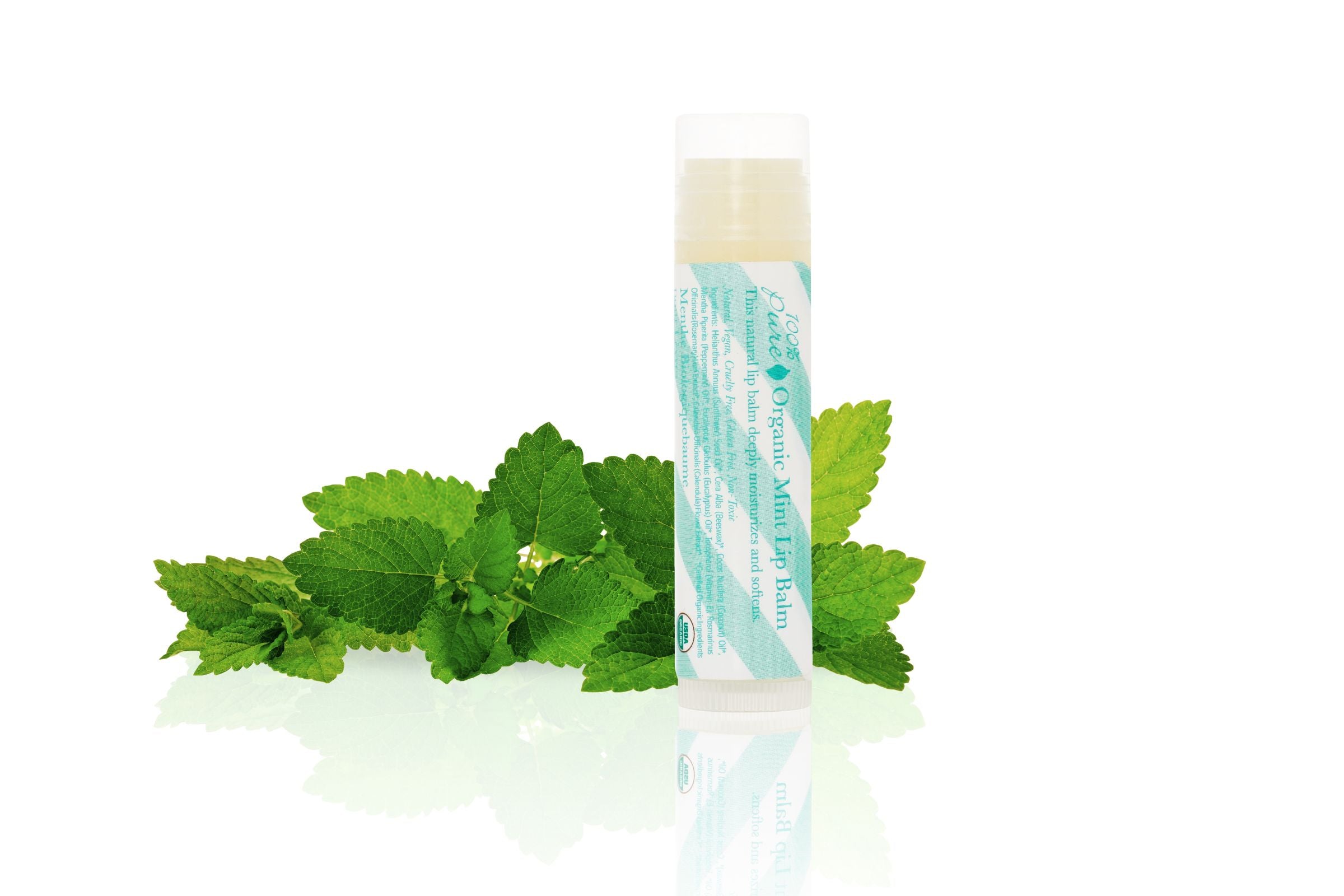 How many natural lip balms do you own? Some might call our lip balm collection excessive, but we NEED a lip balm for quite a few different lip-smacking reasons. Try the car to hydrate on all those sunny weekend road trips. Oh, and a purse balm for every day. Let's not forget a lip balm by the bed to ensure silky lips when you wake up. And then obviously, we need one for our desk at work…just in case.
These are just some of the typical uses and places to have a healthy balm on hand – and lips! When you have the best lip balm to treat your lips with TLC, you might become just as obsessed as us. So, as you can see, we all know that natural lip balms are a must for healthy, soft lips in a pinch wherever you may roam. But which lip balm is right for your unique pucker?
Our lips are not sealed when it comes to singing the praises of our natural lip balms as your everyday beauty heroes for all the work your lips do and as protection from UV rays and other environmental assailants. Learn more – plus take our quiz to find your perfect natural lip balm!
Why Is a Natural Lip Balm Important?
It's time to unzip our lips on why a natural lip balm is not only a beauty staple, but the unsung hero for a healthy, soft, and luscious pucker. Natural lip balms do lips service as the skin on our lips is way different from the skin on any other part of our body. It sheds differently and needs a little extra care to stay hydrated.
On top of that, just like our hands, our lips are movin', movin'! We're using them every time we, eat, drink, smile, give our honey a smooch, and if you're a "Chatty Cathy, move and talk A LOT. This puts great pressure on our lips, like drying them out, which can cause cracks, sores, and even wrinkles. But do we protect our pouts from environmental factors?
As a matter of fact, our lips don't get a lot of protection when it comes to environmental aggressors and sun exposure. When was the last time you applied sunscreen or an SPF balm to your lips?
Why Should Lips Be Protected from the Sun?
It might sound odd to put something as strong as sun protection on the lips, yet sunscreen is even more useful for the lips because of lip texture and behavior.
As we mentioned before, the skin on our lips is different from anywhere else on our bodies; it's much thinner. The added protection from SPF can really help shield lips from extreme light and heat, fierce howling winds, and icy cold temperatures. At the very least, if any environmental element aggravates your lips, use a natural, soothing and healing lip balm.
SPF in lip balm also helps protect and retain the natural collagen in the lips for a little more pucker and a little less pout. We believe in protecting our smoochers using organic ingredients, natural oils, and smoothing, silky butters that make our lips feel loved. And, the rest is lip-tory - but that's after you find the best natural lip balm for a happy, healthy pout.
Which 100% PURE Natural Lip Balm Is Best for You?
Take our mini quiz below!
What do you usually wear on your lips?
A) I love the shine of lip gloss.
B) I always keep my lips well hydrated with natural lip balm!
C) I love a signature bold lipstick.
D) I'm more of a bare lip kind of girl.
What flavor do you prefer when choosing a natural lip balm?
A) Something sweet and fruity, like cherry or strawberry.
B) I like cooling and refreshing flavors.
C) Matte lipstick does a number on my lips, so it doesn't matter as long as it is super hydrating and soothing!
D) I prefer a natural, lightly flavored balm.
When do you find yourself reaching for lip balm the most?
A) I apply occasionally throughout the day.
B) All the time – throughout the day and just before bed.
C) Right before lipstick, and right after taking it off.
D) Not too often; I only use it when I need it.
What is your ideal lip product?
A) Something hydrating with a bit of tint.
B) A natural, sweet balm.
C) A colored balm that flatters the rest of my makeup.
D) Balm that keeps my lips hydrated and protected.
Time to Check Your Results!
Which natural lip balm is right for you?
Newsletter
Subscribe
for more blog updates and exclusive discounts
Mostly A's:

You want your lips to look and feel great, with a bit of shine and tint as well as all the natural ingredients to hydrate. Check out our Cherry Lip Balm. Packaged in a sleek lip balm tube, our formula features organic sunflower seed oil, which helps to fight wrinkles and retain moisture. It also contains vitamin E and organic coconut oil to help protect lips from sun damage.
If you're feeling frisky and want your lips to be noticed, swipe our Fruit Pigmented Lip Gloss over your pucker. This ultra-shiny lip gloss delivers glamorous shine while giving you supple, juicy lips. Made with restorative vitamin E and antioxidant-rich real fruit pigments, this gloss softens and moisturizes lips, while delivering silky smooth, semi-sheer coverage. This unforgettable finish is perfect for making your pout the center of attention, while the rest of your makeup takes a backseat.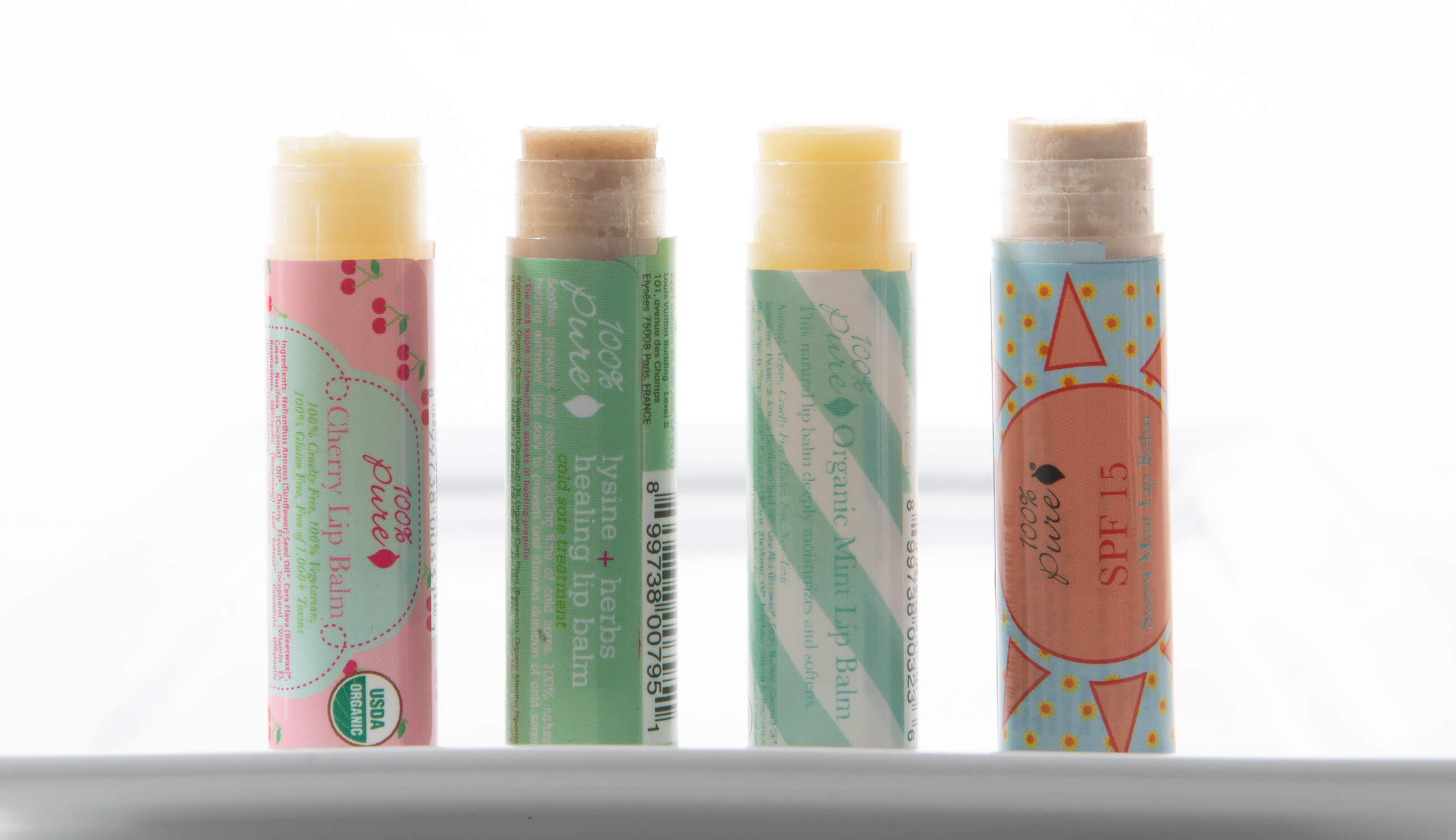 Mostly B's:

Adulting is complicated, but lip balm doesn't have to be. If you're ready to go organic, natural, and simple, we have the balm for the perfect, smooth pucker. Our Organic Mint Lip Balm is fully organic, and features sunflower and coconut oils to moisturize and soften, plus reparative vitamin E. With a light mint flavor, peppermint and eucalyptus oils refresh, cool, and soothe lips.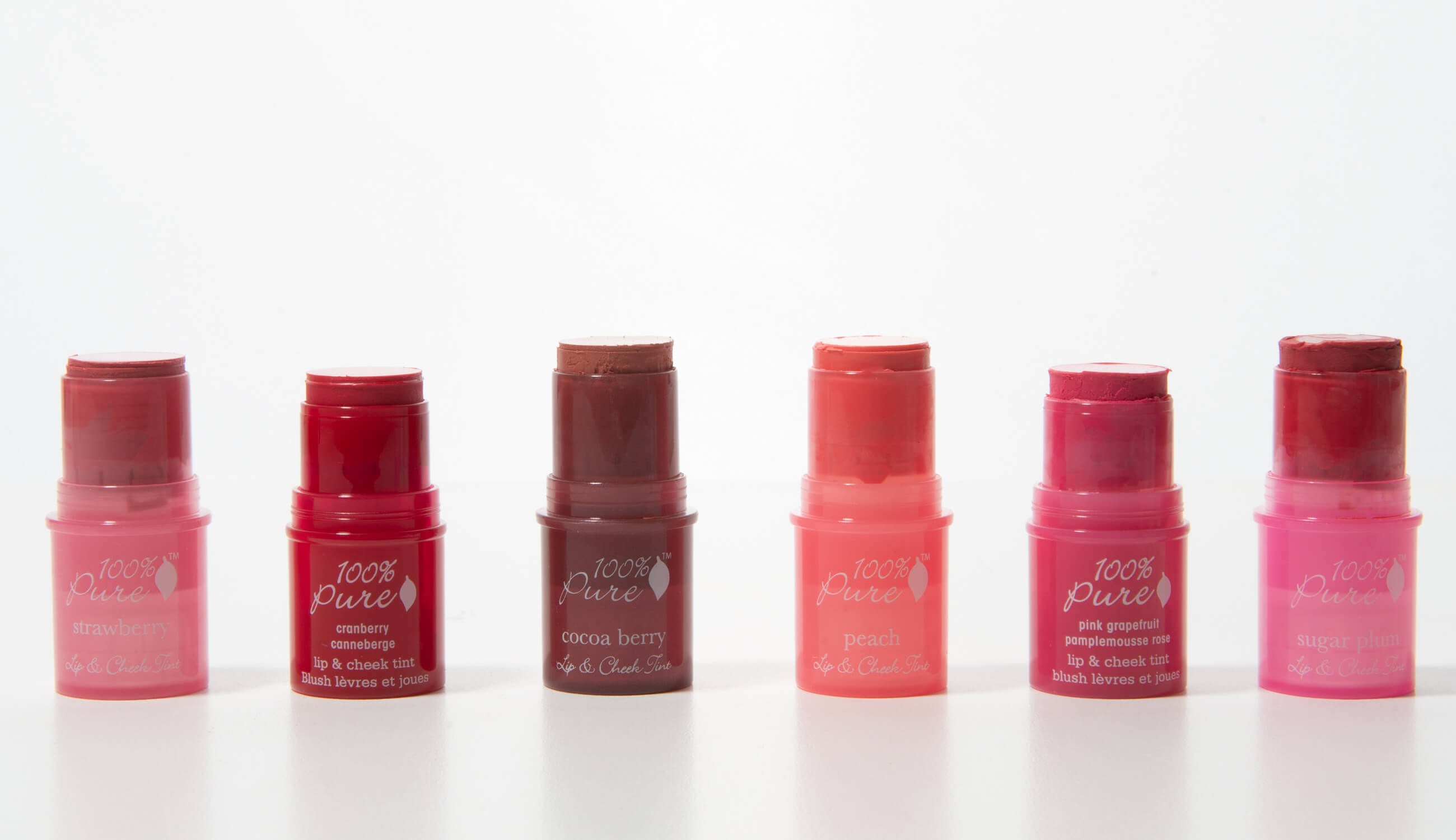 Mostly C's:

You're the kind of girl that likes form and function. We recommend our 2-in-1 Fruit Pigmented Lip and Cheek Tint. This natural lip balm can be used on lips or cheeks, and comes in 6 different shades and contains sweet fruits like blackberry, cherry, and pomegranate. Simply swipe product onto your fingertips and pat onto cheeks for a subtle flush. This product saves time in the morning, space in our makeup bags, and makes our entire makeup look smooth and flawless.
PRO-TIP: For a glowy flush, apply to a wet sponge and press into the skin, then finish up with a swipe over the lips. You can layer for more color intensity.
Mostly D's:

Treat the lips with something wholesome and pure. Our Lysine + Herbs Lip Balm actually contains ingredients which help treat inflammation and cold sores. Get ready to pucker up again just days after use, because the lysine in this formula reduces the cold sore virus and calms irritating symptoms like burning and itching. Organic lemon extract, organic tea tree oil, echinacea, and peppermint completely soothe severely dry, chapped lips, and active lip conditions for a healthier, happier pout.
When it comes to 100% PURE lip balms, we've got a roster of seriously sweet fruit pigments that we rely on to create a rainbow of spectacular colors, plus happy, healthy oils, and more to make the best natural lip balm for the world to enjoy. We know that the hard work – and scrupulous, natural ingredient sourcing – is worth the results!
Whether you're looking for a lip balm with sun protection, little to high-shine or a balm next to your side while you're on-the-go, there's something here for every pout and place. Here's to healthy, smooth, and kissable lips!
We carefully hand-select products based on strict purity standards, and only recommend products we feel meet this criteria. 100% PURE™ may earn a small commission for products purchased through affiliate links.
The information in this article is for educational use, and not intended to substitute professional medical advice, diagnosis, or treatment and should not be used as such.
Sign up to our email newsletter for more blog updates and exclusive discounts.
< Older Post | Newer Post >