Does Dermaplaning Give You Better Skin?
Covering basic benefits, how to do it, and what to use
Posted on October 4, 2021
Written by: 100% PURE ®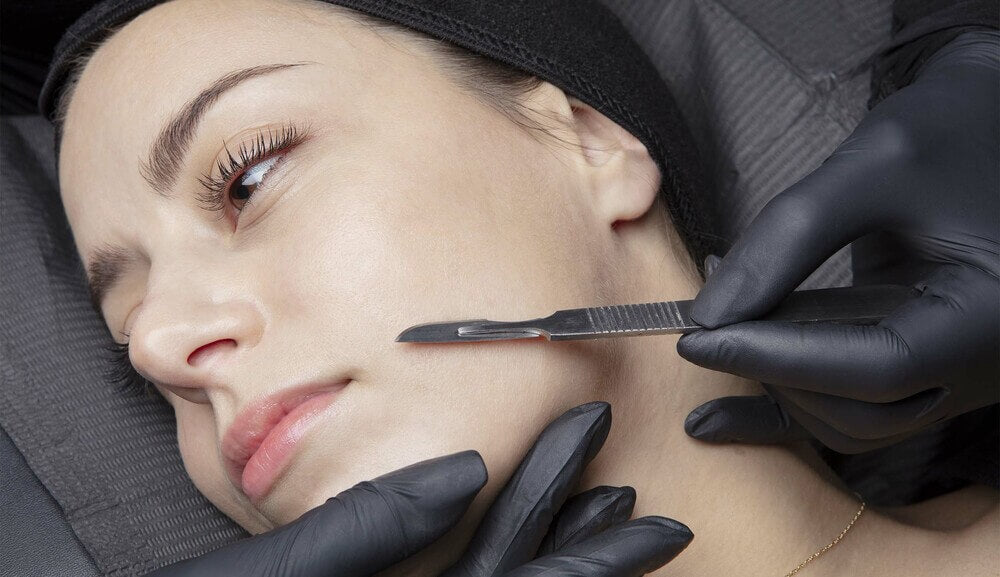 Hey besties, let's talk trendy skin care. From CBD to DIYs, 2021 skin care has been a weird year where some of our old favorites are making a comeback. At-home treatments like micro-needling and dermaplaning are more popular than ever before.
When dermaplaning popped onto the scene a few years ago as something niche and trendy, we weren't sure how seriously to take it. However, the fad has had more lasting power than we anticipated. Is it time we take a closer look and determine what benefits this slightly intimidating skin care technique might hold? Let's take a deep dive into the why, the how, and the what of dermaplaning.
Dermaplaning, Explained
First, just to be clear, what is dermaplaning? This trendy technique popped eyes because the idea of a scalpel to the skin seemed a little extreme. Along with other trendy, celebrity-inspired treatments, the average skin care enthusiast is looking for something proven to work and worth the investment. Despite seeming like a fad, dermaplaning has stayed a topic of conversation because it does deliver quality results!
Dermaplaning is an exfoliating technique using a medical-grade razor or scalpel to remove surface skin and hair. Considered to be comparable to microdermabrasion or a facial, this technique has Japanese origins. It's designed to deliver buttery-smooth skin.
Interestingly enough, the dermaplaning process can lead to some pretty positive benefits in the skin. When performed safely by a professional, dermaplaning is ideal for a range of skin tones and skin types. That makes it a popular salon or spa treatment for adults of all ages.
Who's a Good Match?
Despite the diverse audience that this technique seems to benefit, it is definitely not a one-size-fits-all treatment. As with most potentially abrasive products or services, dermaplaning may not be the best for sensitive skin types.
Those that suffer from ongoing or intermittent inflammatory conditions (like eczema or rosacea) may want to consult a doctor or dermatologist before giving this a try. And finally, it's a good idea to avoid dermaplaning when there's an active bout of acne present. You'll also want to avoid it if your purpose is purely hair removal.
With any trend, misinformation can spread fast. There are lots of concerns about the safety of dermaplaning. Beyond the general uniqueness of having a sharp object placed on the face, the treatment itself is quite safe for most skin types.
Excluding the previously mentioned concerns, dermaplaning works well for adult skin types from normal to oily. Younger adults all the way up to those of us on the more mature end of the spectrum can see benefits from this treatment. And one of the best elements of dermaplaning is that there aren't restrictions on skin tone, as there are with some light or laser treatments.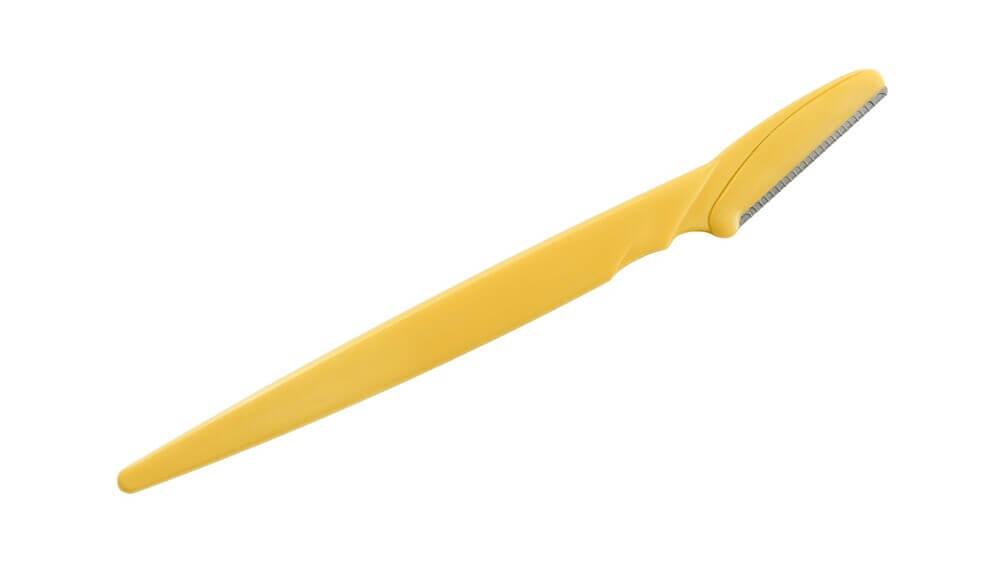 Dermaplaning Benefits
If dermaplaning sounds a little intimidating, hearing the benefits might just be a gamechanger. First – and most obvious – is that dermaplaning can help deliver very smooth and soft skin. While many of us have smooth skin already, a process like this can really open our eyes to how much gunk on the surface could be making our skin look slightly aged or dull.
The dermaplaning process actually triggers the skin to regenerate skin cells for an improved glowing, youthful look. This means after the service, skin continues to improve. Over time, with consistent treatments, benefits include improved texture and laxity, radiance, and diminished fine lines or wrinkles.
There's some debate on whether dermaplaning helps with scarring and hyperpigmentation. The skin care community has presented some concerns that this somewhat risky technique can cause darkening of facial hair or increased pigmentation in the skin.
However, most professionals advise that this is not true. As long as safe dermaplaning is performed on the appropriate skin types, the stimulated skin cell turnover should aid in diminished scarring and hyperpigmentation.
How to Dermaplane
For those interested in trying this technique, many salons and spas have licensed estheticians to provide the service. Some may also be able to curate treatments based on individual goals. Even still, dermaplaning can be an investment or commitment. Fortunately, there are alternatives out there that deliver similar results.
Derma-DIY: 5 Steps for At-Home Dermaplaning
We get that this trend might seem a bit "out there". And those of us with skin types that don't mesh well with it still want options with the same benefits. We've got a solution – a specially designed 100% PURE routine to address our concerns and provide the benefits right from the comfort of our own bathrooms.
#1: Start with clean skin
Splash on some water, and let's get started! Let's put the relax in relaxing with a quick face mask magazine session. Because dermaplaning is known to produce glowing skin, we're popping on our potent Vitamin C Mask to work its magic. Loaded with collagen-supportive ingredients and glow starters like vitamin C, niacinamide, lactic, and kojic acids, this mask is a brightening powerhouse.
#2: Cleanse
Once our skin is nice and refreshed, we go in with a cleanser that expresses the deeply stored gunk from our pores. The Cucumber Cloud Foam Cleanser is soothing for any skin type and makes quick work dirt. Green tea and cucumber target dullness, signs of aging, and uneven tone for a spa-like feel and finish.
#3: Dermaplane
The StackedSkincare Dermaplaning Exfoliating Tool is a safe facial razor that provides the glowing, smooth complexion we get from a salon dermaplaning treatment. We'll use the moist, creamy foam cleanser on our skin to almost act as a shaving cream as we gently and lightly dermaplane our skin. We start from the center, working upward and outward.
#4: Apply a toner
We're glowing and refreshed, but we want to do a quality control check with toner and get any dead skin or fuzz off our faces. This is one of the more critical components of our Derma-DIY because it introduces even more naturally brightening ingredients and anti-aging acids.
Our pick for toner is the Fermented Rice Water Toner. Light and refreshing, this cruelty-free toner is great for any skin type. It delivers rapidly noticeable results.
#5: Apply serum
Serum is the first product that gets put on our skin to last, so it's got to be light and hydrating. The Rose Hyaluronic Acid Serum makes an excellent hydrating base that's non-irritating and calming.
Hyaluronic acid hydrates and plumps the skin. Plus, calming florals help to treat redness and inflammation. Rose, white tea, and aloe vera work wonders to even out the complexion – so much so that we're starting to make dermaplaning jealous.
#5: Moisture if desired
If skin is feeling dry, apply a moisturizer to seal everything in. Our Green Tea EGCG Concentrate Cream is a fan favorite with green tea, EGCG, yerba mate, and superfood acai to nourish freshly dermaplaned skin.
We carefully hand-select products based on strict purity standards, and only recommend products we feel meet this criteria. 100% PURE™ may earn a small commission for products purchased through affiliate links.
The information in this article is for educational use, and not intended to substitute professional medical advice, diagnosis, or treatment and should not be used as such.
Sign up to our email newsletter for more blog updates and exclusive discounts.
< Older Post | Newer Post >