Decoding Makeup Shelf Life: When It's Time to Bid Goodbye
Unmasking the mystery of makeup expiration dates for a safer, healthier beauty routine
Posted on July 23, 2023
Written by: 100% PURE®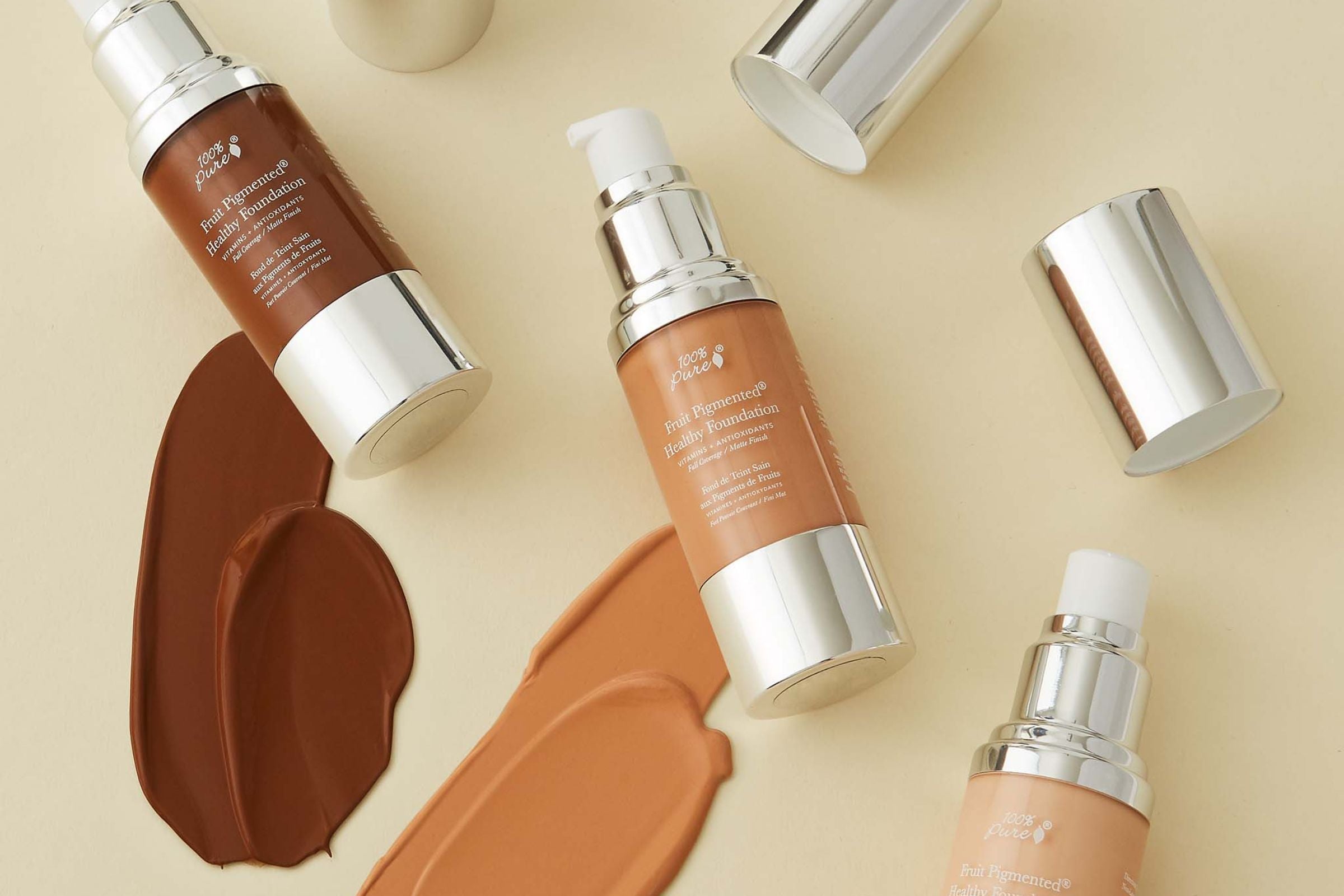 When it comes down to it, even with the major passage of time (like two million years ago) not much has changed for the practice of hunter-gatherer culture – and makeup is no exception! And like our fellow Homo sapiens culture of hunting and foraging, a well-stocked makeup bag or five is often the sign of years of hunting and gathering.
Makeup enthusiasts know that searching for and collecting products can be an investment and a source of pure joy. It's common to get attached to our products over time - just look at our cosmetic graveyards in our bathroom drawers! We've all got some makeup products stowed away: the used, the expired, and the simply forgotten.
While mainstream cosmetics use harsh preservatives to make products last longer, natural makeup products must have a firm shelf life and should be recycled, retired, and peacefully put to rest once they hit their expiration. Let's hunt down what makeup expiration means, gather the effects of expired products on skin health, and when you need to say goodbye to your products for healthy, happy skin.
General Guidelines for Makeup Application
So, what's the problem with proudly keeping with the tradition of the hunter-gatherer culture of our very distant relatives? Aside from it being a bit counter-culture to our present, we forget that many things, including makeup, don't last forever. Harsh preservatives in most conventional products mean they can live a half-life for months, even years past their prime (think of them as 'zombie' makeup).
On the other hand, natural makeup products most definitely have a firm shelf life and should be properly discarded once they hit their expiration. Natural cosmetics contain ingredients derived from foods and plants. We use natural preservatives that help to enhance the performance of the product, without harming the skin. Think of natural makeup like food: it's got preservatives to make it last, but you wouldn't eat it past its expiration date.
So how do you know if your product is no longer usable? Like a jug of milk, our makeup comes with open-jar dates that dictate its shelf life once opened. When opened, oxygen interacts with the formulas and they immediately begin to degrade. Here are general guidelines for some common makeup products:
Mascara and Eyeliner: The liquid formulas of these products are especially prone to colonization by bacteria and fungi. It's best to replace them every three months. The fact that you use these products on your eye area is another good reason to replace them regularly, as this is an area prone to infection.
Foundation: Aside from eye products, liquid, and cream foundations have a naturally moist texture, making them bacterial breeding grounds once their preservatives are no longer effective, which is about 6 months.
Lipstick and Gloss: Since these colorful holy grails touch our mouth area, which may encounter bacteria, and don't contact harsh preservatives, it's safe to use these products for six months to a year.
Note that these are estimations and actual shelf life may vary based on sanitation measures, storage, and product type and brand. Rather than using chemical preservatives, our 100% PURE products use natural preservatives and anti-bacterial herbs. Our products have an average unopened shelf life of 3 years from the production date.
Once opened, they have an average PAO (Period After Opening) of 6-18 months. To check your specific product, locate the jar symbol on the package. The number pictured refers to the number of months that you should use your product for, before bidding farewell.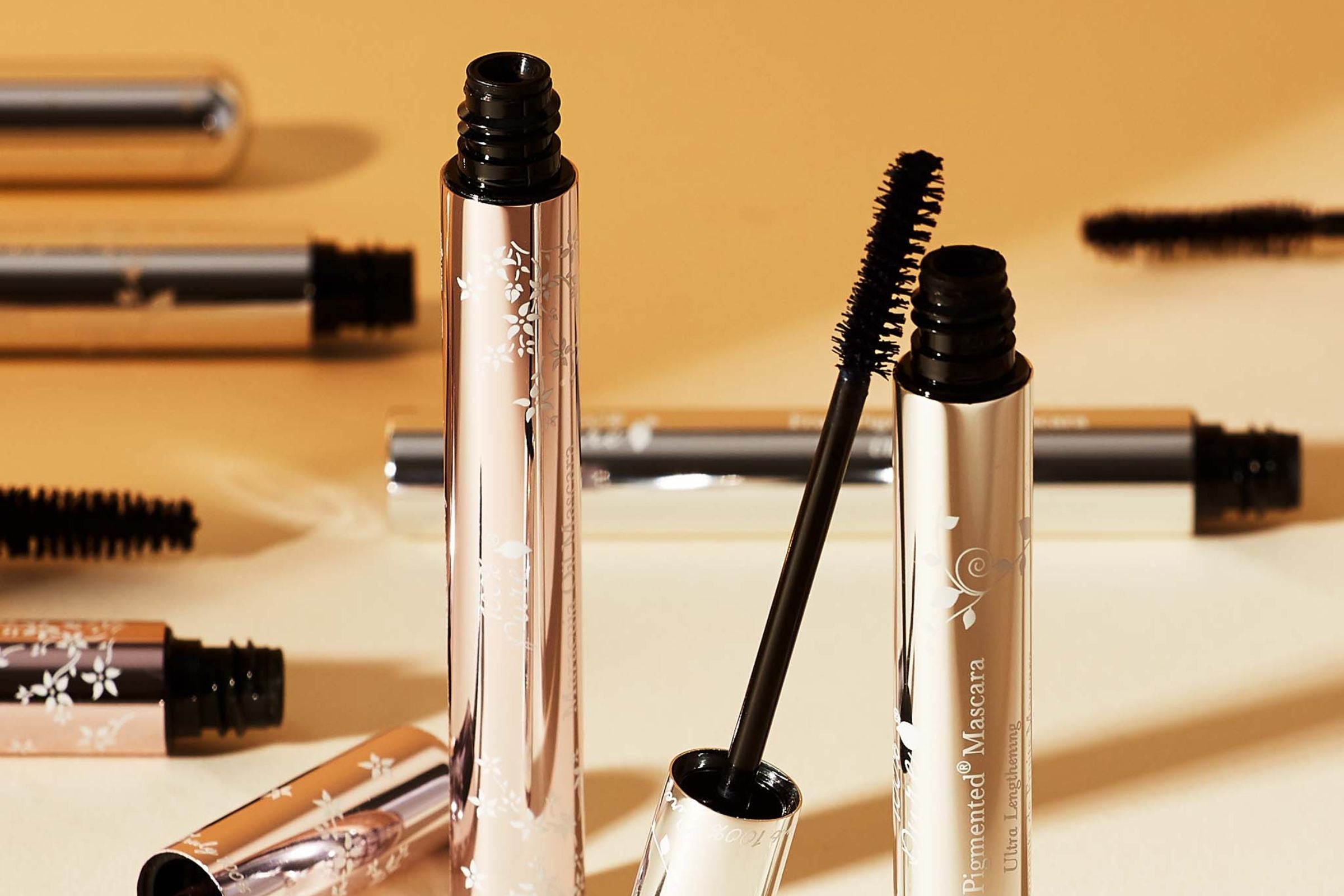 Recognizing Signs of Expired Makeup
Whether we like it or not, it's important to regularly clear out your makeup collection. Getting rid of products that are too old to safely use, that may have been compromised by bacteria, or that are simply past their prime is a quarterly task we should all be doing for a safer, healthier beauty routine. But it's not just the expiration dates of makeup products that you should be aware of – it's other essential signs!
Makeup expiration dates don't lie (although many of us don't check them)! Most of these products have a definitive shelf life, after which buyers are not intended to keep using the product. Using it past its expiration date? Any negative side effects of the product past its expiration date should be considered 'your bad' - time to toss it! Here's what to look for:
The texture of makeup can change after it's exposed to air, making it more difficult to apply over time. This means poor color and pigment payoff, broken texture, and disappointing coverage and blendability.
Natural beauty products tend to have shorter shelf lives than conventional ones; this is because they are often free of harmful, chemical preservatives. This makes natural makeup much better for your skin, but it also means that these products are more vulnerable to colonization by bacteria and fungi, which can cause eye and skin infections.
Exposure to different temperatures and how they are properly stored can affect the quality and purity of makeup over time. So, keep products cool. Cool temperatures also put bacteria in stasis, helping them to last longer. So, don't leave your makeup bag in your car, especially on a hot or frigid day.
Makeup can be contaminated when it encounters bacteria from other surfaces, including other people's bodies - in this case, sharing ISN'T caring. Cross-contamination can cause all sorts of skin and eye culprits.
Storing Makeup Properly
Storage conditions also affect the safety and effectiveness of your natural cosmetics. To maximize its shelf life, here are a few helpful tips to improve the quality and longevity of your makeup:
Store Products Properly
Store all your makeup in a cool, dry, and shaded place. Light, heat, and moisture are the main culprits to bacterial growth, so the perfect conditions will keep your products performing at their best for longer. Be sure to also make sure the lids are closed tight.
Use a Palette for Mixing
Never mix your products in the container! For those of us that wear two foundation shades, scoop them out with a clean spoon and mix them on a separate palette surface. Even under the best possible conditions, the minerals, pigments, and ingredients are likely to be different and potentially incompatible. You also pose the risk of transferring bacteria from one product to another.
Sticker Products After Opening
Use color-coded stickers to determine open dates. You can use stickers that match up with a monthly calendar, or simply write the open date on the sticker before placing it on the jar or bottle.
Shake Before Use
Shake liquid products before every use, or stir if the product is in a tube with a wand. If a product sits in the same position for a long time, the ingredients may start to separate over time. Shaking and stirring keeps all the ingredients mixed and ensures you're not getting a blob of goo where you wanted cream concealer.
Regularly Clean Your Tools
Clean your makeup brushes and/or sponges regularly to diminish bacteria populations. This will help to prevent harmful bacteria from colonizing your products, make for a smoother makeup application, and prevent breakouts.
Avoid Touching the Product
For many, using fingers to apply foundations, cream blushes, and even eye shadow is just the preferred method. But, bear in mind that there will be repercussions for your product's shelf life every time you dip your fingers into makeup. Keep your fingers away from bottle openings and compact powder surfaces to avoid spreading bacteria, and use a clean makeup applicator, like a sponge or brush, instead.
Newsletter
Subscribe
for more blog updates and exclusive discounts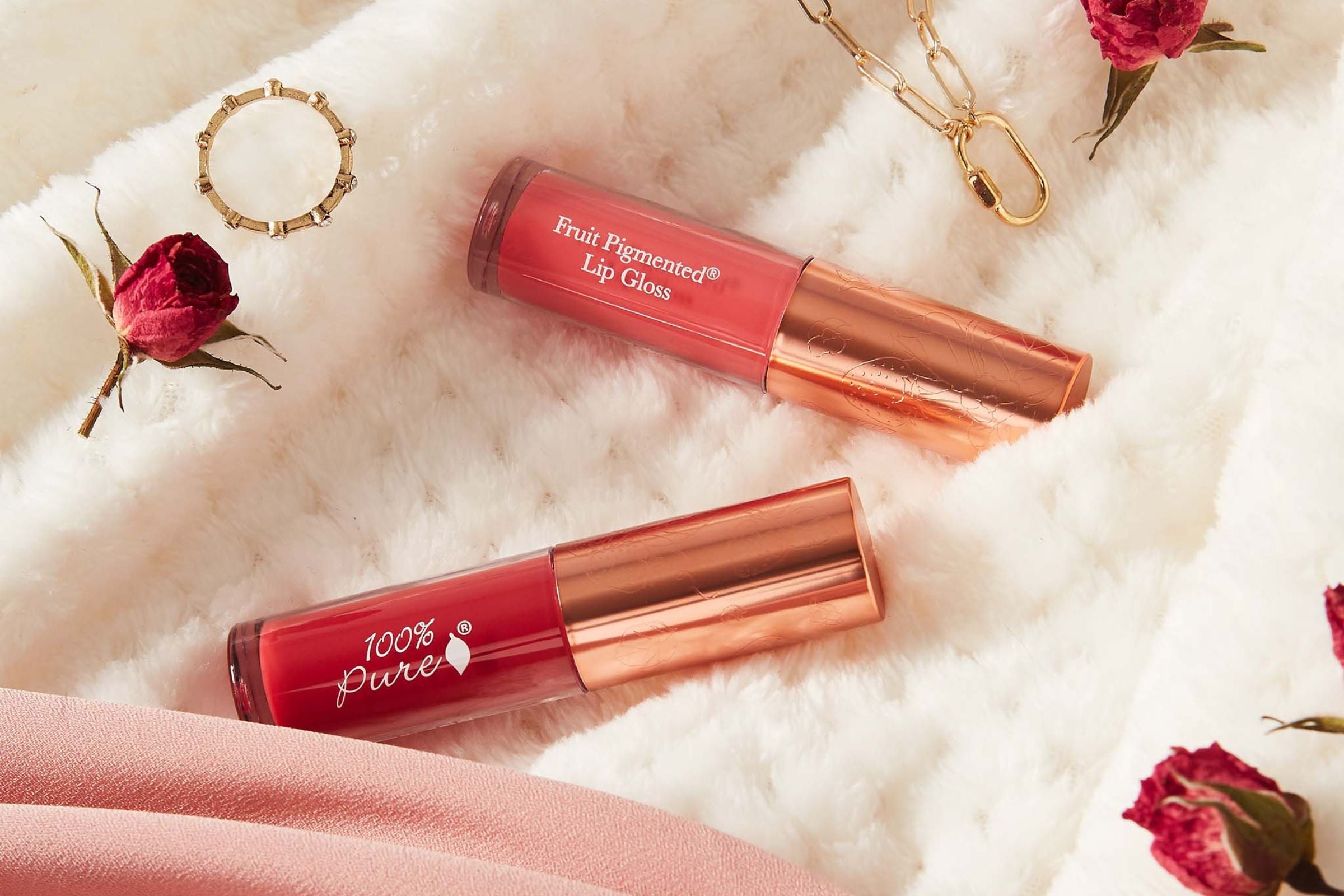 When to Throw Away Specific Makeup Items
We've given you an overview of WHY makeup can't live forever hence, why even your product graveyard needs to disappear. But what are some of the red flags? There are a few 'throw out' situations that are key for protecting your skin and eyes from the harmful effects of old makeup. Check out our breakdown of natural cosmetics and their typical expiration dates:
Mascara and Eyeliner

Since bacteria are inserted inside the tubes, these products should be replaced every three months. By replacing them regularly, you'll ensure that you're using pure, bacteria-free products on your delicate eye area.
Speaking of eye makeup, without really 'batting an eye', we know you'll be impressed by swiping a layer of our creamy, natural mascara. Our Fruit Pigmented® Ultra Lengthening Mascara is specifically designed to coat each lash with healthy conditioners and stunning natural pigment from black tea, berries, and cocoa.
For a little eye-dilic drama, our Creamy Long Last Liner is formulated with nourishing jojoba oil and shea butter. As with all our products, we make sure that our eyeliner is free of parabens, phthalates, and talc.
Lipstick and Lip Gloss

Since these lip holy grails are made with natural ingredients as well as touch our mouth area, which may encounter bacteria, it's best and safest to use these products for six months. Speaking of au naturel, our lipsticks are formulated with vibrant, long-lasting colors from real fruit.
Our Fruit Pigmented Cocoa Butter Matte Lipstick is formulated with chocolate and antioxidant-rich fruit pigments like cherry, blueberry, and peach. It's also made with a nourishing blend of cocoa butter, shea butter, and vitamin E to moisturize and protect delicate lips from dryness.
Looking to make your lips shine bright? Our Fruit Pigmented Lip Gloss delivers glamorous shine while delivering restorative vitamin E and real fruit pigments to repair and soften lips.
Foundation and Concealer

Liquid foundations and cream-based products as well as concealers have a naturally moist texture, making them bacterial breeding grounds once their preservatives are no longer effective, which is about 6 months. Be sure not to shorten this shelf life even more by sharing your formulas or putting your fingers in them.
For a healthy dose of color, our complexion-perfecting Fruit Pigmented Healthy Foundation is enriched with antioxidant-packed superfruits, vitamins, and other skin-nourishing nutrients. Soothing aloe and oil-absorbing rice powder leave your skin with a flawless matte finish.
For areas that need a little extra coverage, our Fruit Pigmented 2nd Skin Concealer is a creamy, lightweight formula colored from fruit and made with hydrating olive squalene for medium-full coverage with a satin finish.
Powder-Based Products (Blush, Bronzer, Eyeshadow)

Our other natural beauty products, such as powder foundation compacts, blush and bronzer compacts, and eyeshadow compacts, should be tossed out at six months, too. These products are all exposed to the surfaces of fingers and makeup brushes, which are vehicles for bacteria (especially if you don't wash them regularly).
Brushes and Sponges

Clean your makeup and eye brushes and/or sponges regularly to diminish bacteria populations. This will help to prevent harmful bacteria from colonizing your products, make for a smoother makeup application, and prevent breakouts.
Frequently Asked Questions
Can I still use makeup if it's only slightly past the expiration date?
Once the makeup expiration date on the product goes by, it's best to throw it away. Preservatives - whether they're the chemical preservatives found in conventional makeup products or the natural alternatives that can be used in clean beauty products - have their shelf lives, just like most other ingredients. They can only keep a formula pure and stabilized for so long.
How does proper storage extend makeup shelf life?
Proper storage helps the ingredients to remain stable, and the effectiveness of the product will stay stable, too. Keep them in a cool, dry place away from direct sunlight and extreme temperatures. Close the product lids tightly after each use to prevent air and moisture exposure.
Are there any risks to using expired makeup?
Expired natural makeup can cause skin irritation, allergic reactions, or infections due to the growth of bacteria or mold. It's important to discard any expired products to minimize the risk of adverse effects on your skin or overall health.
Why do different makeup products have different shelf lives?
Natural makeup products often have a shorter shelf life compared to their synthetic counterparts due to the absence of chemical preservatives. However, natural preservatives like essential oils and vitamin E are added to extend the shelf life. On the other hand, conventional cosmetics use harsh preservatives to make a product last longer, but the end state could mean the health of your skin.
How often should I clean my makeup brushes and sponges?
Clean your makeup brushes and/or sponges regularly to diminish bacteria populations. This will help to prevent harmful bacteria from colonizing your products, make for a smoother makeup application, and prevent breakouts.
Expired products are no longer guaranteed safe to use. It's important not only to store your natural cosmetics properly but to protect the health of your skin. The ingredients are no longer stable, and the effectiveness of the product is certainly questionable. What's more, or worse, you can experience skin irritations or an allergic reaction to an expired product.
So, do you have to entirely give up your makeup collection practice hunter-gatherers? Makeup enthusiasts know that searching for and collecting products can be a pure source of joy. Just be sure to stay within expiration guidelines and properly store your products. It's a 'no' to zombie makeup, and a YES to a healthier beauty routine!
We carefully hand-select products based on strict purity standards, and only recommend products we feel meet this criteria. 100% PURE™ may earn a small commission for products purchased through affiliate links.
The information in this article is for educational use, and not intended to substitute professional medical advice, diagnosis, or treatment and should not be used as such.
Sign up to our email newsletter for more blog updates and exclusive discounts.
< Older Post | Newer Post >