Make Your Foundation Look Flawlessly Natural Every Time
Unveiling secrets to a picture-perfect, natural-looking foundation every single time
Posted on July 22, 2023
Written by: 100% PURE®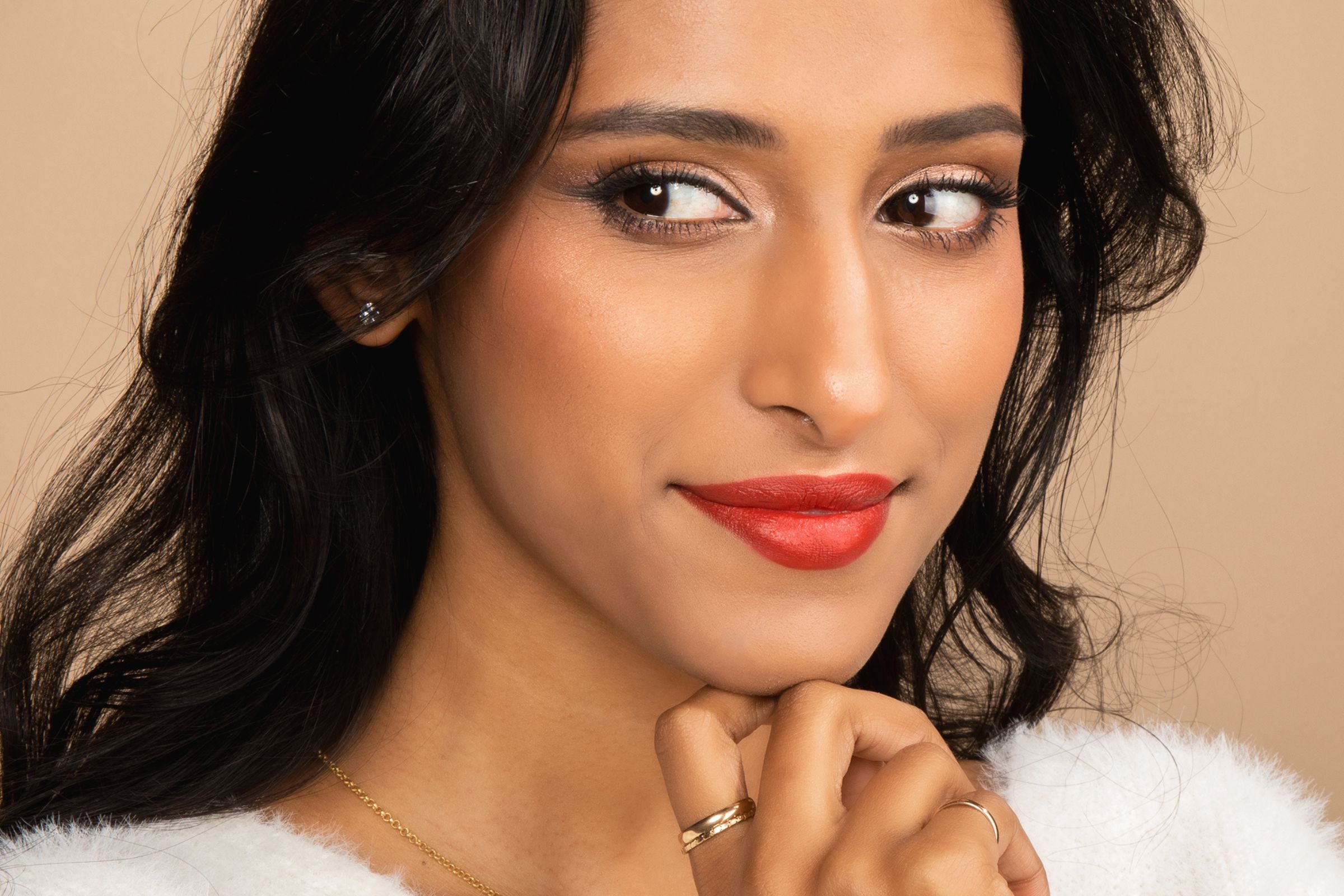 The significance of a natural-looking foundation cannot be underestimated, it serves as the cornerstone for a flawless and radiant complexion. A seamlessly blended foundation enhances one's features and helps create a beautiful canvas for further makeup application.
However, achieving the coveted natural look is no easy feat. From selecting the right shade to preventing a cakey appearance, the whole process can be challenging. In this quest for perfection, a delicate balance between coverage and subtlety must be struck, ensuring that the foundation becomes virtually undetectable. Let us explore the common hurdles faced in attaining a natural-looking foundation that harmonizes with individual beauty in the most authentic way.
The Truth About Foundation
Foundation, often misunderstood as a cosmetic product meant to conceal imperfections, holds a far more profound purpose than a mere cover-up. Its primary goal is to create an even base for the rest of your makeup, serving as a canvas for your artistic expression. A well-applied foundation evens out the skin tone, minimizes the appearance of blemishes, and enhances the overall complexion.
Here, the key lies in choosing the right shade and formula that complements your skin type and undertone. Understanding your skin is the crucial foundation of achieving a flawless makeup look. Skin type, texture, and undertone play pivotal roles in determining the ideal foundation for each individual. By recognizing your unique skin characteristics, you can select a foundation that suits you best, whether it's a matte finish for oily skin or a dewy finish for dry skin.
Moreover, understanding your skin also involves proper skincare, as a well-nourished canvas ensures better foundation application and longevity. The benefits of a well-applied foundation extend beyond aesthetics; it can boost confidence, create a sense of self-assurance, and empower individuals to embrace their natural beauty.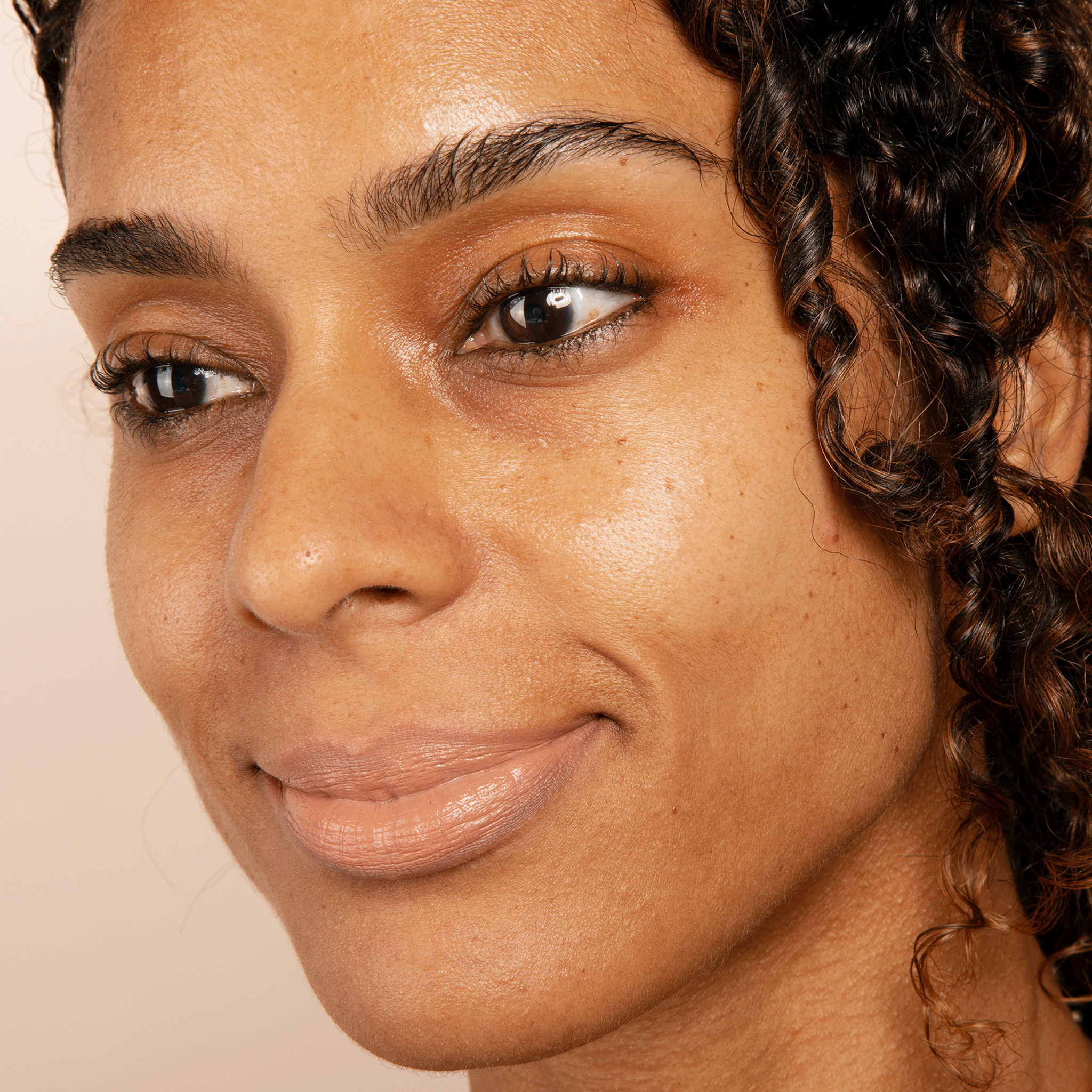 Discussing Different Skin Types
Identifying your skin type is the first step in crafting a personalized skincare regimen that addresses your unique needs. To determine your skin type, observe how your skin behaves throughout the day and after various conditions.
Oily skin tends to produce excess sebum, resulting in a shiny complexion and enlarged pores.
Dry skin often feels tight, and rough, and may have visible flakiness.
Combination skin exhibits both oily and dry characteristics, with an oily T-zone (forehead, nose, and chin) and drier cheeks.
Sensitive skin is prone to irritation, and redness, and may react adversely to certain products.
Normal skin generally appears well-balanced, with few concerns and minimal sensitivity.
Knowing your skin type holds particular significance in the application of foundation. Different skin types have varying needs, and selecting the appropriate foundation formula can make a substantial difference in the final makeup look. By matching your foundation to your specific skin type, you can achieve a seamless and long-lasting makeup look that enhances your natural beauty while addressing your skin's unique requirements.
Choosing the Right Foundation
If you are looking for a foundation that not only matches your skin but also nourishes it, then your search has come to a fruitful end. 100% PURE is renowned for offering the best cruelty-free and natural foundations, catering to diverse skin types. Our foundations provide varying levels of coverage and stunning finishes, granting a seamless and radiant look while promoting healthy skin.
100% PURE Fruit Pigmented Healthy Foundation
Best for dry to combination skin types.
Offers medium to full, buildable coverage.
Provides a radiant satin finish, giving the skin a healthy and glowing appearance.
Application options:Apply the foundation with fingers, a damp sponge for less coverage and more shine, or a Cruelty-Free Brush for intense coverage and a more natural skin-like finish.
100% PURE Fruit Pigmented Full Coverage Water Foundation
Works well with any skin type.
Offers medium to full, buildable coverage.
Provides a healthy, skin-like finish, giving the complexion a natural appearance.
Application recommendation: Apply with a hypoallergenic beauty sponge like Non-Latex Blender. Blend the foundation directly into the skin to achieve maximum coverage and a dewy finish. Alternatively, for a sheerer coverage or a less dewy finish, you can pair this foundation with a Small Stippling Brush to allow the skin to shine through.
100% PURE Fruit Pigmented Powder Foundation
Best for oily and combination skin types.
Provides light to medium coverage.
Offers a satin to matte finish, helping to control shine and create a soft, even skin texture.
Application suggestion: Use their Cruelty-Free Powder Brush, featuring a paddle-like design and flexible bristles, to easily dust the powder foundation over the skin. This allows for seamless application, layering the product in areas that need more coverage.
Newsletter
Subscribe
for more blog updates and exclusive discounts
The Pre-Foundation Routine
A well-prepared canvas sets the stage for flawless makeup application. A proper pre-foundation routine helps to create a smooth texture, minimizes the appearance of pores, and improves the overall longevity of your makeup, allowing you to embrace your natural beauty with confidence.
1. Cleanse: Start with a gentle face cleanser to remove dirt and impurities.
2. Tone: Apply a toner to balance the skin's pH levels and tighten pores.
3. Moisturize: Hydrate your skin with a suitable moisturizer.
4. Prime: Use a primer to create a smooth base for the foundation.
5. Eye Cream: Nourish the eye area with an eye cream to reduce puffiness and dark circles.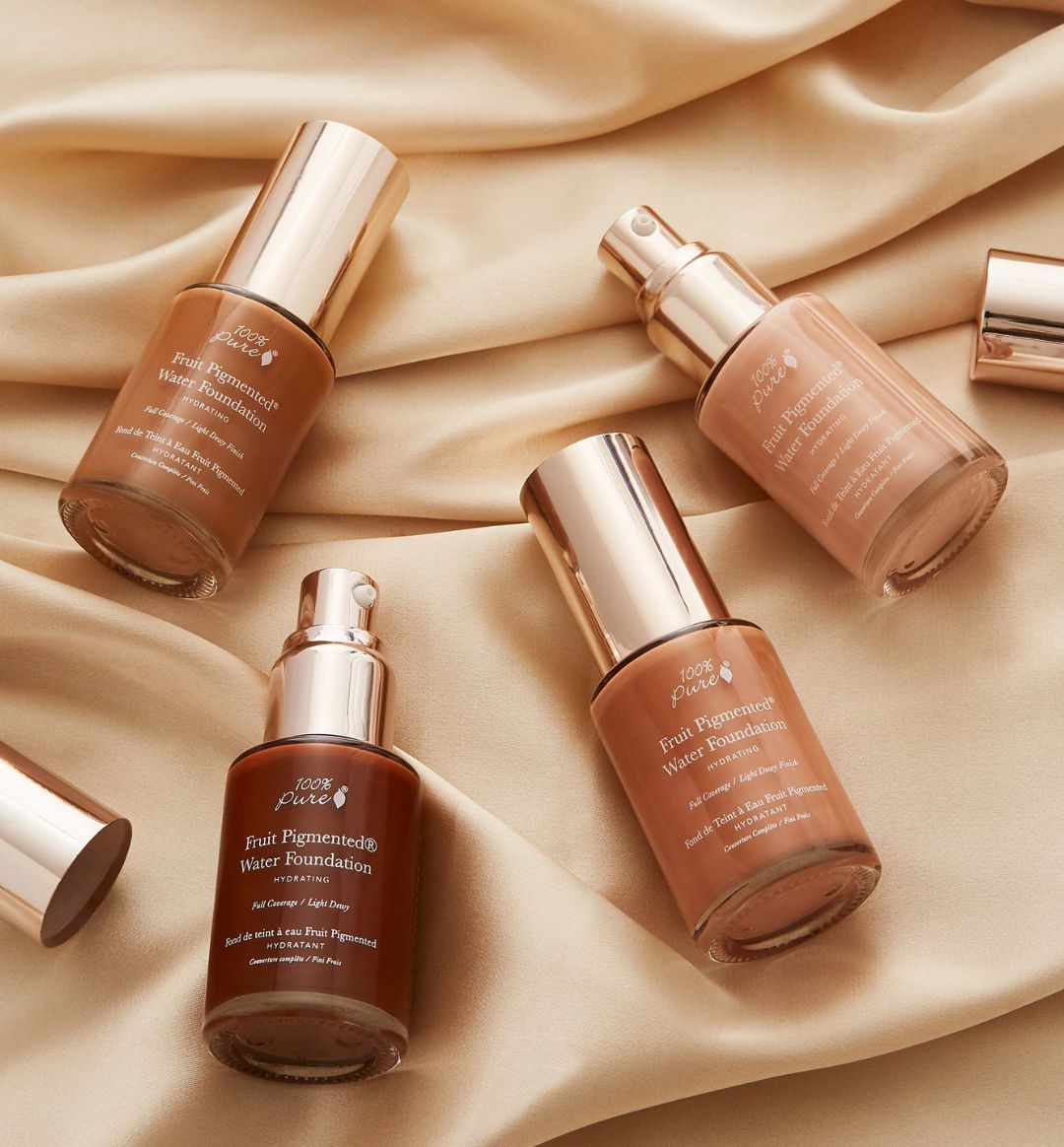 Application Techniques
Mastering the art of foundation application is as crucial as choosing the right foundation for your skin type. Whether you use brushes, sponges, or your fingers, understanding the benefits of each tool and employing the right technique empowers you to achieve a flawless complexion that accentuates your unique beauty.
Brushes

Foundation brushes offer precise application and smooth blending for liquid, cream, and powder foundations. Flat brushes provide even coverage while stippling brushes create an airbrushed finish. Perfect for building coverage and achieving a seamless look, especially in delicate areas like the nose and eyes.
Sponges

Versatile beauty sponges, like the Beauty Blender, create a natural, dewy finish and are ideal for sheer to medium coverage. Dampened sponges blend foundation seamlessly, leaving no streaks. Excellent for dry skin, they add hydration during application.
Fingers

Surprisingly effective, using fingers for foundation application lets the product melt into the skin, creating a natural finish. Perfect with cream and stick foundations, this technique offers precise application and is great for a quick and simple makeup routine.
Setting Your Foundation
Setting your foundation is a vital step in achieving a long-lasting and flawless makeup look. By applying a setting powder, you lock in the foundation, preventing it from smudging or creasing throughout the day. 100% Pure award-winning Bamboo Blur Powder will effectively help control excess shine and oil, giving your skin a matte or natural finish. Additionally, it will aid in minimizing the appearance of fine lines and pores, leaving your complexion looking smooth and refined.
Frequently Asked Questions
How can I prevent my foundation from looking cakey?
To avoid a cakey foundation appearance, moisturize your face prior to application, use a primer to create a smooth base, and select a foundation that suits your skin type. Blend the foundation well and build coverage gradually to achieve a natural look.
What can I do if my foundation doesn't match my skin tone perfectly?
If your foundation doesn't match your skin tone perfectly, try mixing shades or use a tinted moisturizer to get a closer match. Blend the foundation well into your neck to ensure a seamless transition.
How often should I replace my foundation?
Replace your foundation every 6-12 months, depending on its expiration date and changes in consistency. This helps maintain its effectiveness and avoid using expired products that may cause skin issues.
How can I stop my foundation from settling into fine lines and wrinkles?
Prevent foundation from settling into fine lines and wrinkles by exfoliating regularly, using a hydrating primer, and applying foundation with a damp makeup sponge. Avoid using excessive products and set with a lightweight powder.
Can I still use foundation if I have sensitive skin?
Yes, individuals with sensitive skin can still use foundation. Choose hypoallergenic, non-comedogenic, and fragrance-free formulas. Always do a patch test before applying new products and consider mineral-based or water-based foundations that are gentler on sensitive skin.
We carefully hand-select products based on strict purity standards, and only recommend products we feel meet this criteria. 100% PURE™ may earn a small commission for products purchased through affiliate links.
The information in this article is for educational use, and not intended to substitute professional medical advice, diagnosis, or treatment and should not be used as such.
Sign up to our email newsletter for more blog updates and exclusive discounts.
< Older Post | Newer Post >