Natural Skin Care Products Unveiled: Finding the Perfect Fit for Your Skin
What Are 'Natural' Skin-Care Products, and Are They Actually Better for You?
Posted on June 8, 2023
Written by: 100% PURE®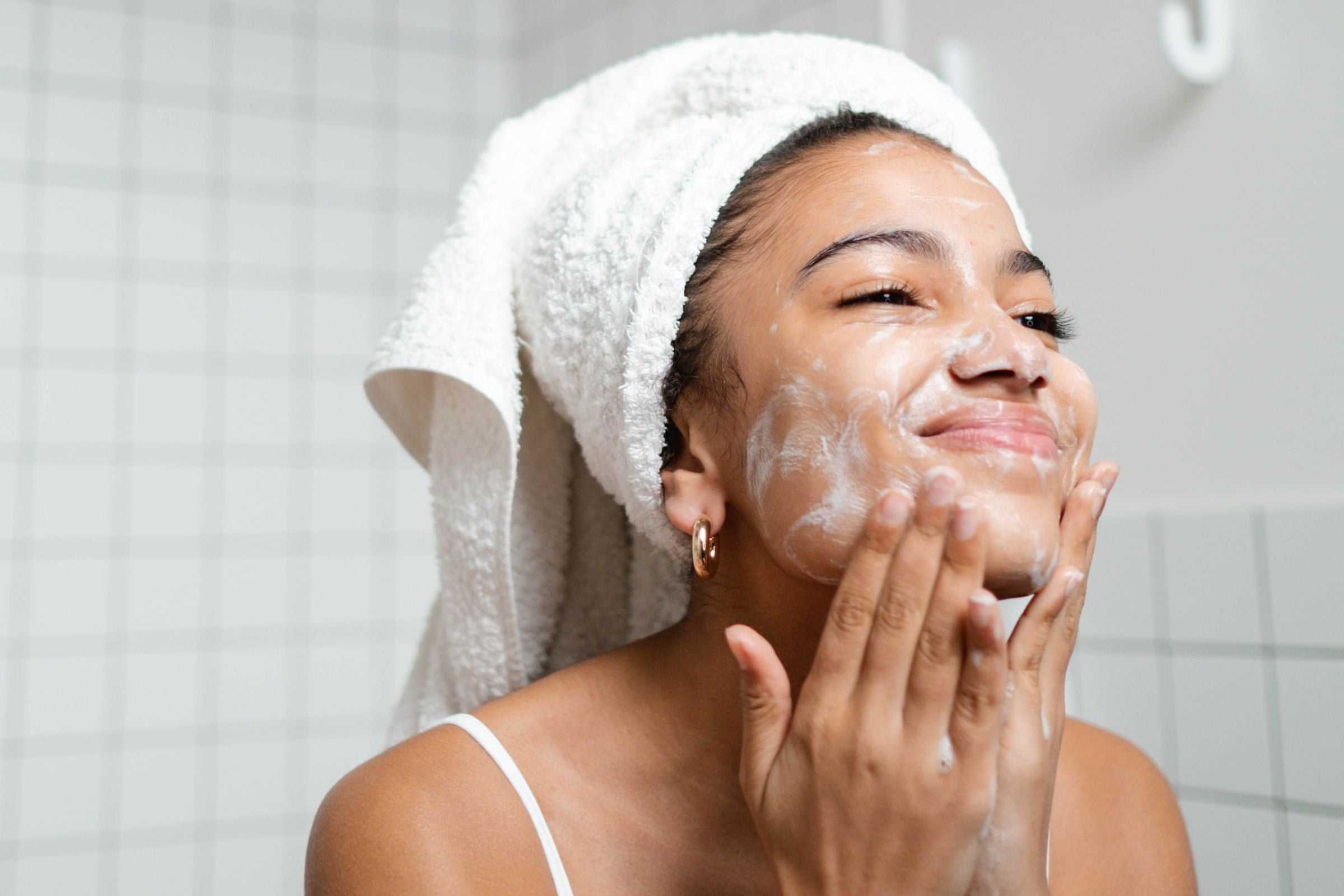 You see, for the longest time, we've been bombarded with all sorts of synthetic ingredients in our skincare products. Chemical this, artificial that – it's enough to make your head spin. But guess what? People are waking up to the fact that maybe, just maybe, the key to healthy, radiant skin lies in nature itself.
The Shift to Natural Skincare
Today, people from all walks of life are embracing the idea of taking care of their skin using products that harness the power of nature. It's not just a passing trend; it's a movement that is gaining momentum worldwide. So, what's behind this growing popularity, and why are people making the switch? Below are some of the reasons behind people picking a more organic approach in their skincare routine:
Increased awareness about the potentially harmful effects of synthetic chemicals and toxins found in conventional skincare products.
The desire for safer and more sustainable alternatives that prioritize natural ingredients.
Growing demand for cruelty-free and vegan products, aligning with ethical and environmental values.
Natural ingredients are known for their potential benefits, such as soothing, hydrating, and anti-aging properties.
Natural skincare often focuses on holistic wellness, considering overall health and balance.
Natural skincare products are believed to work in harmony with the skin's natural functions, promoting healthier and more radiant skin.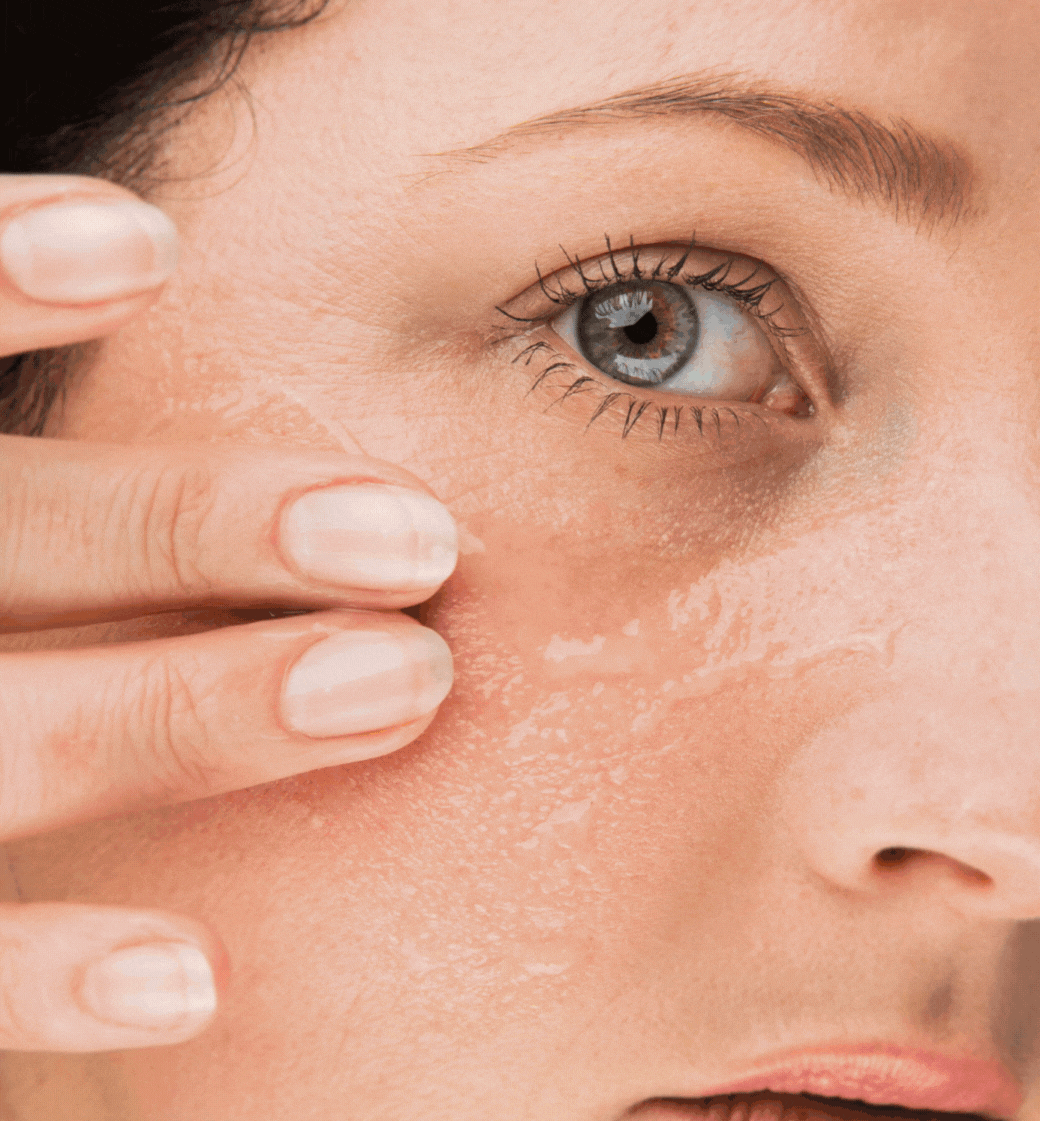 Unmasking Natural Skincare Products
Natural skincare products are formulations that prioritize using ingredients derived from nature, such as plants, minerals, and other organic sources. They are typically free from synthetic chemicals, artificial fragrances, parabens, sulfates, and other potentially harmful substances commonly found in conventional skincare products.
Natural skincare products boast a wide range of ingredients that are both effective and gentle on the skin. Here are some common ones you'll frequently encounter:
Aloe Vera: Known for its soothing and hydrating properties, aloe vera helps calm irritated skin and promotes healing.
Tea Tree Oil: With its antibacterial and anti-inflammatory properties, tea tree oil is often used to treat acne and blemishes.
Green Tea Extract: Rich in antioxidants, green tea extract helps protect the skin from environmental damage and has anti-aging benefits.
Witch Hazel: A natural astringent, witch hazel helps tighten pores, reduce redness, and soothe irritated skin.
These are just a few examples of the abundant natural ingredients used in skincare products. Natural skincare aims to provide effective solutions while respecting the skin's natural balance and overall well-being.
Guide to Finding the Right Natural Skincare Product
Choosing the right natural skin care product can feel like navigating a jungle of options. But fear not! With a few key steps and considerations, you'll be well on your way to finding the perfect fit for your skin type and concerns. Let's delve into this guide to help you make an informed decision.
Determine your skin type and its issues: Identify whether you have oily, dry, combination, or sensitive skin. Then assess any specific concerns you have, such as acne, aging, hyperpigmentation, or sensitivity.
Research beneficial ingredients: Explore natural skincare ingredients known for addressing your skin type and concerns. For example:
Oily/acne-prone skin: Look for ingredients like tea tree oil, salicylic acid, or witch hazel, known for their antibacterial and oil-controlling properties.
Dry skin: Seek ingredients like hyaluronic acid, shea butter, or oils (e.g., argan, avocado) that provide deep hydration and nourishment.
Aging skin: Consider ingredients like retinol, vitamin C, peptides, or antioxidants (e.g., green tea, resveratrol) known for their anti-aging benefits.
Read ingredient labels: Pay attention to the ingredient list of the skincare products you consider. Avoid products containing synthetic fragrances, parabens, sulfates, or other potentially harmful chemicals.
Consider product texture and formulation: Choose products with textures and formulations that align with your preferences and skin type. For instance, gel-based or lightweight moisturizers work well for oily skin, while creamier formulas suit drier skin.
Seek recommendations and reviews: Read reviews from other individuals with similar skin types and concerns to gain insights into a product's efficacy and potential side effects.
Choose reputable and ethical brands: Select brands known for their commitment to natural and sustainable practices. Look for certifications like organic, cruelty-free, or vegan, which provide additional assurance of a brand's ethical standards.
Newsletter
Subscribe
for more blog updates and exclusive discounts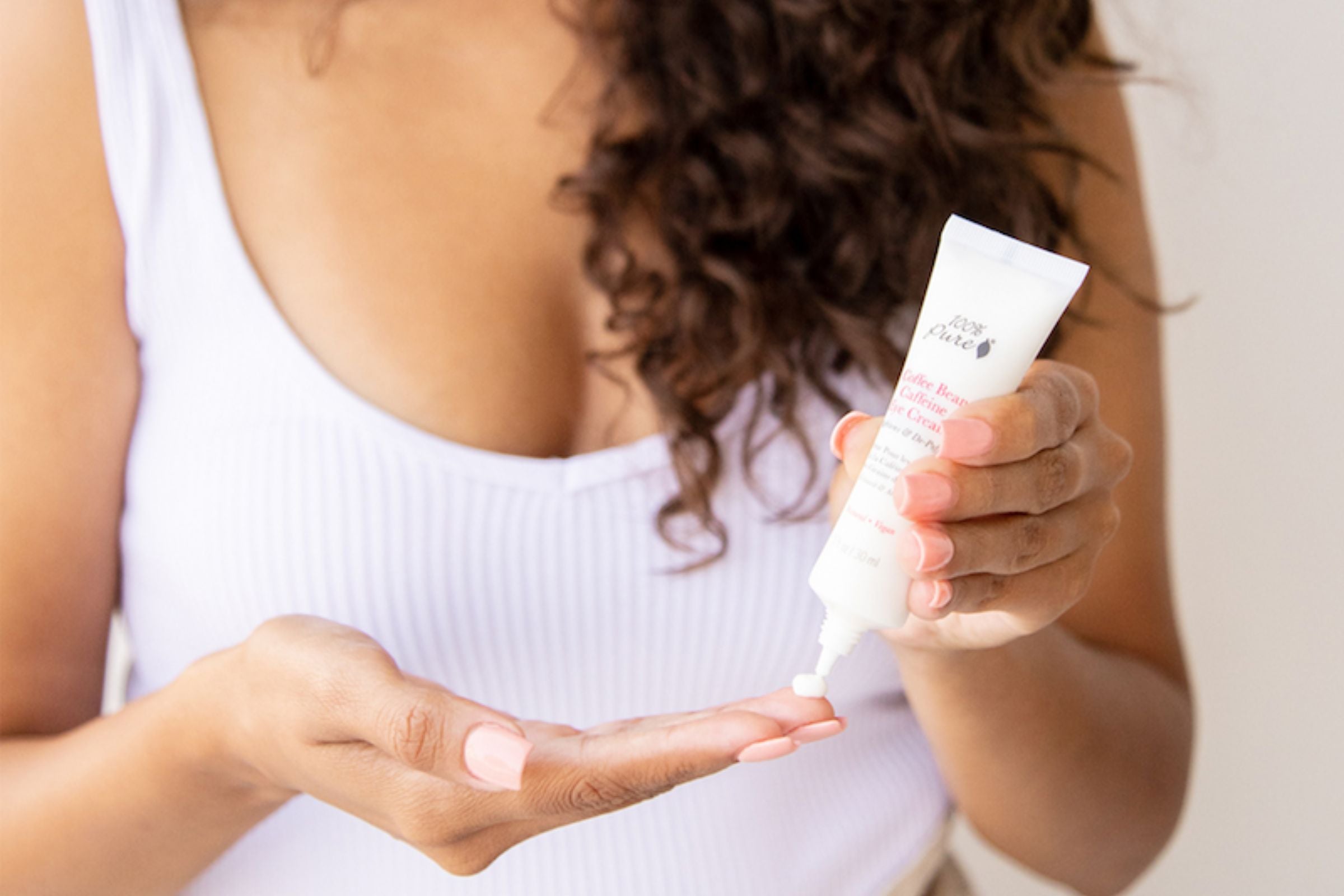 Review of 100% PURE Top Natural Skincare Products
When incorporating new skincare products, start with a basic routine. Gradually introduce one product at a time, allowing your skin to adjust and observe its effects. If you need suggestions here are some of our highly-recommended products:
Cleanser - Tea Tree & Willow Clarifying Cleanser
Key Ingredients: Tea Tree Oil and Willow Bark Extract
Customer Review: "This is my cleanser for years. I have a predisposition for acne, and this cleanser helps me to keep it under control!" - Cosmin B.
Toner - Fermented Rice Water Toner
Key Ingredients: Fermented Rice Water (Sake) and Shiitake Mushroom
Customer Review: "This fermented rice water is amazing. My skin loves it and I'm very picky about what I put on my skin. This has changed my dry skin to fresh glowing moisturized dewy (not too dewy) skin. I will be purchasing again and again." - Mary W
Serum - Vitamin C Serum
Key Ingredients: Vitamin C and Green Apple
Customer Review: "This is just thick enough to be effective without being too sticky. I see an immediate improvement in my skin texture and my wrinkles are less noticeable. It feels nourishing and healing. I don't notice any scent, which is nice. I use it under moisturizer typically in the mornings and I make sure to avoid direct sun because I don't like wearing SPF. I love this serum." - Rebecca
Eye Cream - Coffee Bean Caffeine Eye Cream
Key Ingredients: Coffee Bean Extract and Coffee Cherry
Customer Review: "I love this eye cream, I also put it on my eyelids. I have so many allergies and sensitivity on my skin it's sad and hard to live with. I finally found something that works. I've been searching now for over 5 years and can now say wow this works. It doesn't irritate me at all, that's all I ever wanted and I'm so limited with choice, I'm allergic to coconut oil, coco betaine, and Carmine which is in everything you can think of and this product doesn't have any of that! Thank you! I also have contact dermatitis and eczema rosacea all the works it seems lol but seriously I'm happy with this and sticking with it! I found my match!" - Tessa M.
Moisturizer - Restorative Sea Culture Extra Riche Crème
Key Ingredients: Cassia Angustifolia and Bacurri
Customer Review: "This is my absolute favorite moisturizer and probably my favorite 100% Pure product. It does what it should, deeply moisturizes without being greasy. It absorbs into the skin well (unlike some of the serums and toners that seem to sit on top of the skin until they are washed off hours later). I think my skin has gotten younger looking and some age spots have lessened since using this cream." - Liz.
FAQs About Natural Skincare Products
Do natural skincare products have a shorter shelf life?
Natural skincare products often have a shorter shelf life compared to their synthetic counterparts due to the absence of chemical preservatives. However, natural preservatives like essential oils and vitamin E are added to extend the shelf life.
Can I use natural skin care products if I have sensitive skin?
Yes, natural skin care products can be suitable for sensitive skin. Many natural ingredients, such as aloe vera, chamomile, and jojoba oil, are known for their soothing and gentle properties.
How quickly can I expect results from natural skincare products?
The timeframe for results from natural skincare products varies by skin type. Oily or acne-prone skin may see improvements within weeks. Dry skin may notice changes in a few days to a couple of weeks. Sensitive skin could experience relief within a week or longer. Addressing aging concerns may take several weeks to months.
Can natural skincare products cause allergic reactions?
Natural skincare products are generally considered safer to use and less likely to cause allergic reactions compared to synthetic products. These products work synergistically to hydrate, replenish, and support the skin's natural functions.
How can I store natural skincare products properly?
Keep them in a cool, dry place away from direct sunlight and extreme temperatures. Avoid storing them in areas prone to heat or humidity, such as bathrooms. Close the product lids tightly after each use to prevent air and moisture exposure. Also, avoid contaminating the products by using clean hands or a spatula for application.
We carefully hand-select products based on strict purity standards, and only recommend products we feel meet this criteria. 100% PURE™ may earn a small commission for products purchased through affiliate links.
The information in this article is for educational use, and not intended to substitute professional medical advice, diagnosis, or treatment and should not be used as such.
Sign up to our email newsletter for more blog updates and exclusive discounts.
< Older Post | Newer Post >