4 Ways a Lip Scrub Can Help Your Lipstick
This simple step can make lipstick more lovely
Posted on July 27, 2020
Written by: 100% PURE ®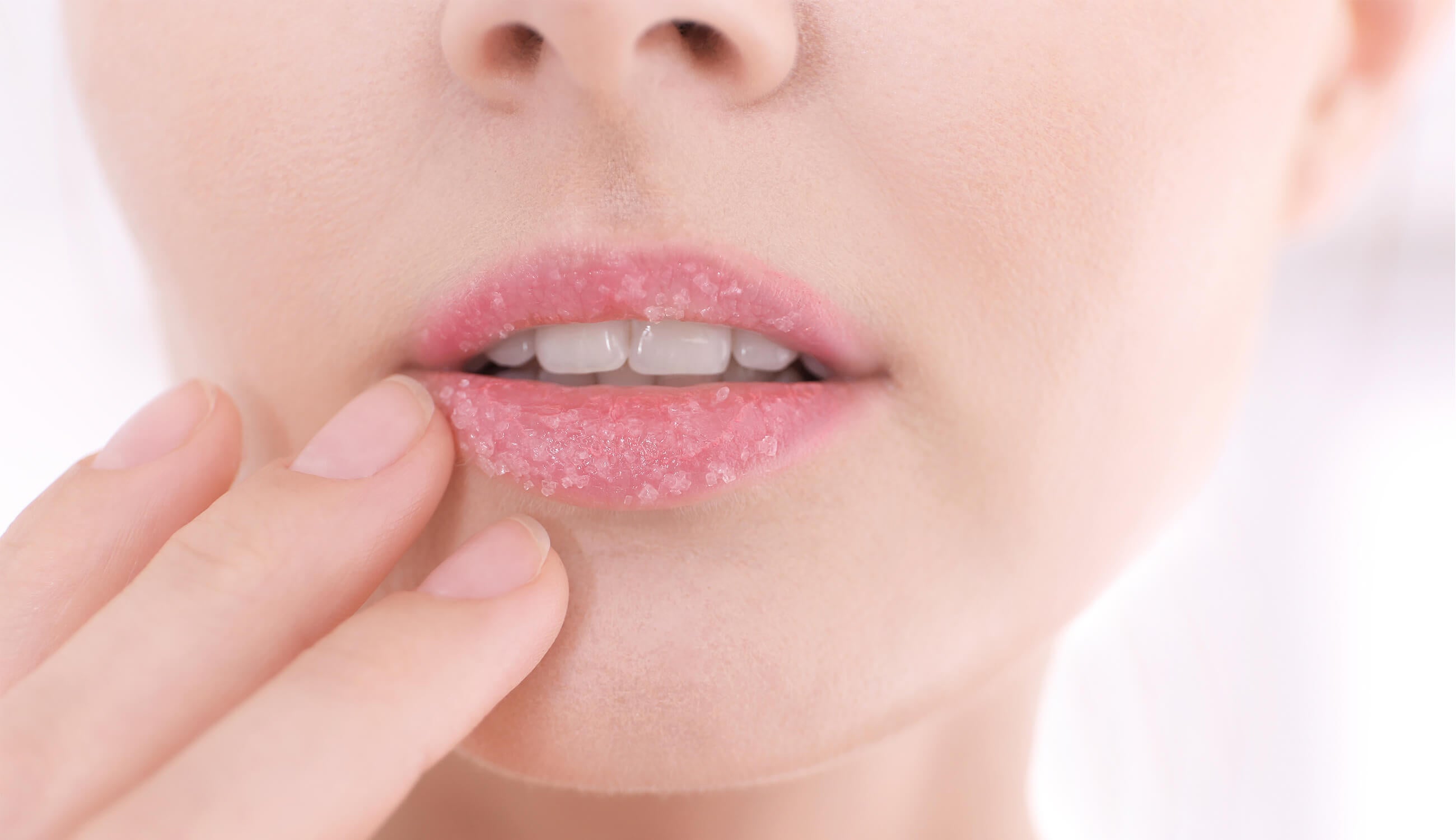 Dry, flaky lips can be a big damper on your lipstick look. Similar to foundation and other makeup, applying lipstick onto flaky skin doesn't look (or feel) very nice. Exfoliation can help in all aspects of your makeup application, especially when it comes to lipstick.
If your lipstick has been flaking or the color hasn't been lasting long, chances are you need to exfoliate your lips. A lip scrub might be the answer you've been looking for, and we've got a breakdown on when, how, and which ones to use!
How Lip Exfoliation Works
Lip exfoliation is a delicate operation, more so than with body exfoliation. Since your lips have fewer layers of skin, they're more delicate. But like the rest of your face and body, lips are still susceptible to the build-up of dead skin cells. Most chemical exfoliants for the face are a bit too strong for the thin skin on your lips. In fact, most facial scrubs are too harsh on your lips, too.
That's why you should stick to a physical lip scrub, made with sugar. Use gentle, circular motions; don't press too hard! The most common side effects of harsh exfoliation can include hyperpigmentation, microtears, and even bleeding.
Add lip exfoliation to your routine, but stick to a schedule of a max of 2 times a week. This is to prevent overexfoliation from drying out and irritating your lips – the exact opposite of what we want!
The best times to use a lip scrub are at night or before applying lipstick. At night, you can clear away those dead skin cells and use a lip mask for deep moisturizing benefits. When you wake your lips will be supple, smooth, and ready for makeup.
If you forgot to exfoliate the night before, you can still use a scrub before applying your lip color. When using a matte lipstick, the ideal time to apply lip balm is after your scrub. As a side note: remember that your lips need SPF, too!
PRO TIP: Try this: Babo Botanicals Sheer Tint Conditioner SPF 15 Mineral Sunscreen Lip Balm. This SPF lip balm comes in 5 sheer tints, and will protect freshly exfoliated skin from UV damage.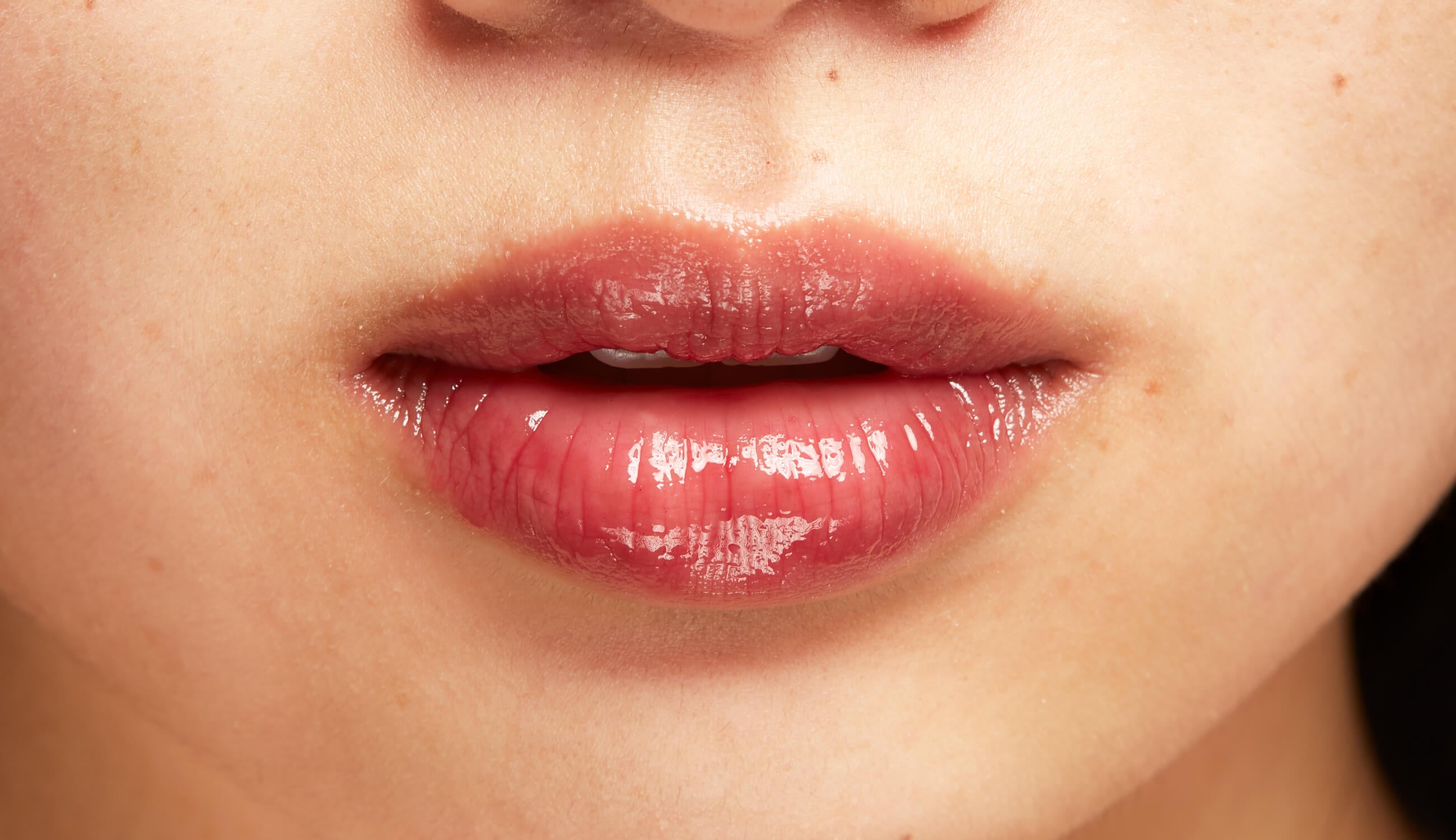 4 Benefits of Using a Lip Scrub Before Lipstick
Better Color Payoff
Dead skin cells can dull the vibrancy of your lip color, so try using a lip scrub before applying your lipstick for the freshest color possible. Not only will the natural color of your lips appear more healthy, your lipstick color will be much more impactful.
Plumper Lips
Lip scrub can actually help stimulate blood circulation in your lips, and the circular motions you use work like a massage. More blood flow means better color, while giving lips a fuller appearance. For an extra plumping effect, add cinnamon or finely ground coffee to a DIY lip scrub.
Smoother Lipstick Application
When your lips are dry, you'll get flaky bits coming off when you try to apply your lipstick. Everything from lip balm to lip gloss to lipstick glides so much better onto smooth, moisturized skin. Exfoliating your lips is especially important if you use matte lipsticks, which will flake and pill if your lips are too dry.
Better Hydration
Excess dead skin cells on your lip can act as a barrier, preventing proper hydration and moisture from reaching the lower layers of skin. Get rid of this barrier with a lip scrub and allow your lips to absorb more moisture from hydrating lipsticks.
Lip Scrub Recommendations
While there are plenty of scrubs on the market, you want to find one that's made specifically for lips and doesn't contain any artificial fragrance. As we mentioned earlier, facial scrubs can be too harsh for your delicate lips. The particles are often bigger, which can lead to a painfully abrasive lip exfoliation.
Don't fret: we've compiled a short list of vegan lip scrubs to give you soft, smooth lips!
French Girl Organics Rose Lip Polish
The main exfoliating ingredient in this pink lip scrub is sugar, which has hydrating properties for skin. Shea butter and coconut oil help soften and moisturize for soft, supple, and ultra hydrated lips. Spearmint and peppermint oil stimulate and plump the lips, while thrilling the senses with notes of minty freshness. An added bonus: for every lip scrub sold, French Girl Organics donates $1 to charity.
Bite Beauty Agave+ Weekly Lip Scrub
Fair-trade organic sugar and papaya enzymes are the main exfoliants in this scrub. Fruit enzymes are actually a form of chemical exfoliation, but are much gentler on your lips than glycolic acid. Natural squalane and agave help with moisturization, leaving lips soft and kissable.
Eco Lips Brown Sugar Lip Scrub
This eco-friendly lip scrub is the top choice for the earth conscious beauty buff. It's cruelty-free, organic, fair trade, made by hand and produced by a family-owned business. Two sizes of sugar granules smooth and polish skin, while vitamin E provides antioxidant power and heals dry lips.
DIY Lip Scrub
The alternative to buying a lip scrub is to make your own! Chances are that you already have the ingredients you need right in your home. You'll need:
After mixing your ingredients together with a fork or small whisk, the rest is simple. Apply to lips and scrub in circular motions for 1 minute. Rinse off with water or a damp cloth. Follow up with a lip balm or hydrating lipstick.
You can experiment with this recipe and use jojoba, sea buckthorn, or pomegranate oils instead of coconut oil for different skin benefits. In place of cinnamon, you can also try peppermint oil for a refreshing sensation on chapped lips.
Bonus Lip Care Tips
Stopping harmful habits in their tracks is key to preventing lip damage and dryness. While your regular lip scrub will bring you plenty of benefits, you don't want to negate those effects with bad habits. These are a few habits you should start (or stop):
Don't lick your lips often. Your saliva is meant to break down food, and can actually remove moisture from your lips!

Reapply lip balm after you finish eating or drinking. The moisture will inevitably wear off as your lips come in contact with food and drinks, especially if those foods are salty or acidic.

Use SPF on your lips. They're just as vulnerable to sun damage as the rest of your skin – perhaps even more so because of how thin and delicate they are.

Remove all lipstick at the end of the day, and allow your lips to breathe. Indulge in a moisturizing lip serum and balm for repair and moisturization.
To build on your lip care routine and show your lips some love (beyond a scrub), check out our post on a Healthy Lip Care Routine. Your lips will certainly thank you for it!
We carefully hand-select products based on strict purity standards, and only recommend products we feel meet this criteria. 100% PURE™ may earn a small commission for products purchased through affiliate links.
The information in this article is for educational use, and not intended to substitute professional medical advice, diagnosis, or treatment and should not be used as such.
Sign up to our email newsletter for more blog updates and exclusive discounts.
< Older Post | Newer Post >