DIY Highlight: Rose Water for Hair
How to benefit scalp and hair health with easy home treatments
Posted on July 22, 2020
Written by: 100% PURE ®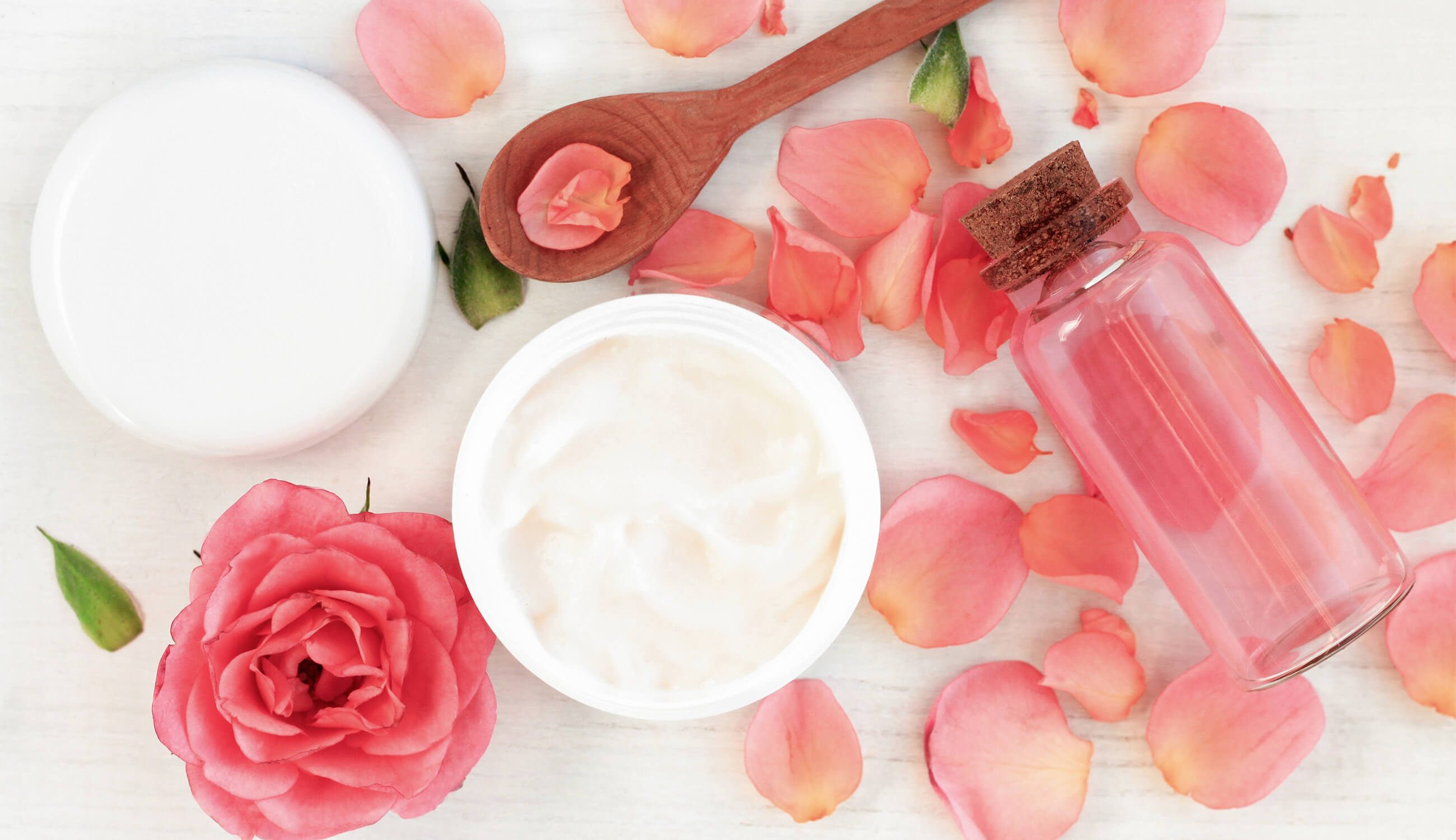 Rose water is a classic natural ingredient that benefits not only your skin, but your hair too! We often know rose water for its sweet flowery scent and pretty pink hue. Not only does it grace your hair with a mild aroma, rose water for hair may have substantial benefits for dry and irritated scalps. While it's not a cure-all for dandruff or a dry scalp, it certainly deserves a spot in your daily hair care lineup.
Keep in mind that rose water for hair is not the same as rose essential oil — while both can be great for your skin and scalp, rose water is often easier to make at home! Rose water seems to work better for adding hydration; oils tend to seal in moisture instead of adding it.
If you're interested in giving your hair a bit of rose-tinted love, you've come to the right place!
4 Benefits of Rose Water for Hair
Astringent
While mild, the natural astringent properties of rose water can help reduce oiliness and keep your scalp clean.
An astringent is a water-based skin care product that rebalances pH levels, absorbs oil, and tightens the skin. That's why they're often touted as remedies for oily skin, acne, and large pores. Similarly, if your hair gets oily very easily, rose water for hair may be able to help by boosting blood circulation.
Use a rose water rinse between your washes to refresh your locks and reduce greasiness. Better yet, add a shampoo or conditioner infused with rose water to your routine.
Mild Aroma
If you love the scent of rose, rose water is one of the simplest ways to enjoy it!
Rose water in a face or hair mist can function as a mild aromatherapy treatment throughout the day. In fact, a 2016 study showed that inhaling rose water helped ease high anxiety levels in patients receiving intensive medical treatment. Rose water may help reduce cortisol levels, leading to lower amounts of stress.
Frizz
If you've ever stepped outside on a hot and humid day, you know the pains of frizzy hair. According to hairstylists interviewed by HuffPost, frizz ultimately happens when your hair is dehydrated. When it's humid outside, hairstylists claim that "the outer layer of the hair takes in moisture from the air, causing the hair to swell and frizz."
Rose water for hair can help combat this process by providing much needed moisture to your dehydrated hair cuticles. Spray some rose water on your hair before a hot day to prevent heat from sapping hydration from your hair!
Anti-Inflammatory
Rose water is rich in antioxidants, including vitamin C. Roses are particularly abundant in phenols, a type of antioxidant that can give color and taste to plants. Many consider these antioxidants to be the reason behind rose water's soothing anti-inflammatory properties.
Using rose water for hair can help soothe itchiness and redness, caused by scalp conditions such as dermatitis and psoriasis. For extended relief, use a rose water mask overnight.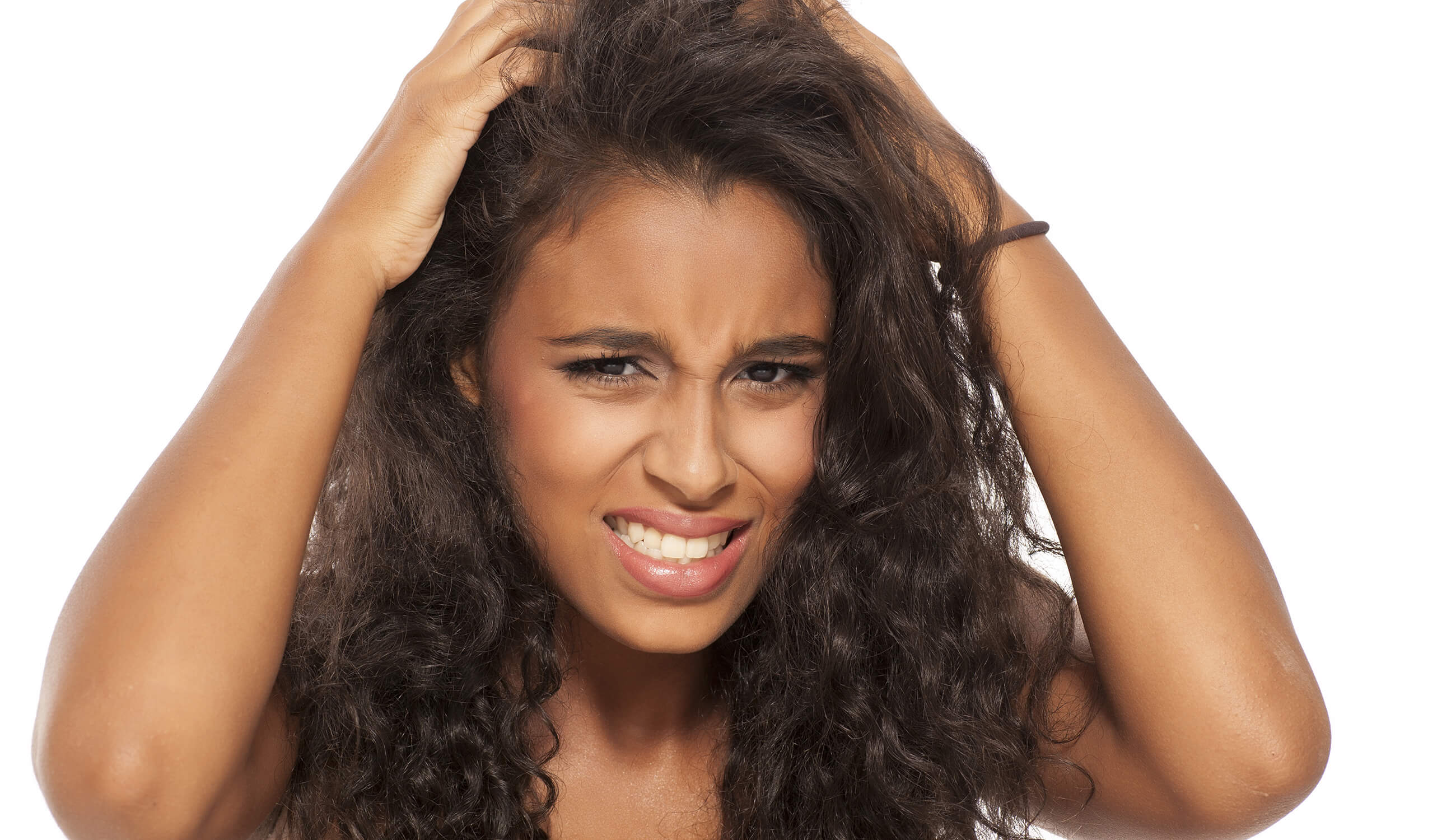 Rose Water Hair Rinse
Best for: Itchy, inflamed, or red scalp
This is a simple rinse that consists of pure rose water for hair.
You'll need:
1 cup of rose petals, packed tight

2 cups of distilled water

A pot for boiling

A mortar and pestle (optional, but recommended)

Spray bottle (recommended)
1. Add 2 cups of distilled water to a pot and boil.
2. While your water is boiling, bruise and tear apart the rose petals with a mortar and pestle. You should see natural oils starting to come out.
3. Add the petals to your boiling water; wait for the petals to completely drain of color.
4. Take your pot off the heat, and wait for the rose water to cool down.
5. Strain rose petals from the mixture, and pour it into a spray container for easy use.
6. After shampooing (or in between washes), heavily spritz your scalp and strands with rose water. Allow hair to dry before styling as usual.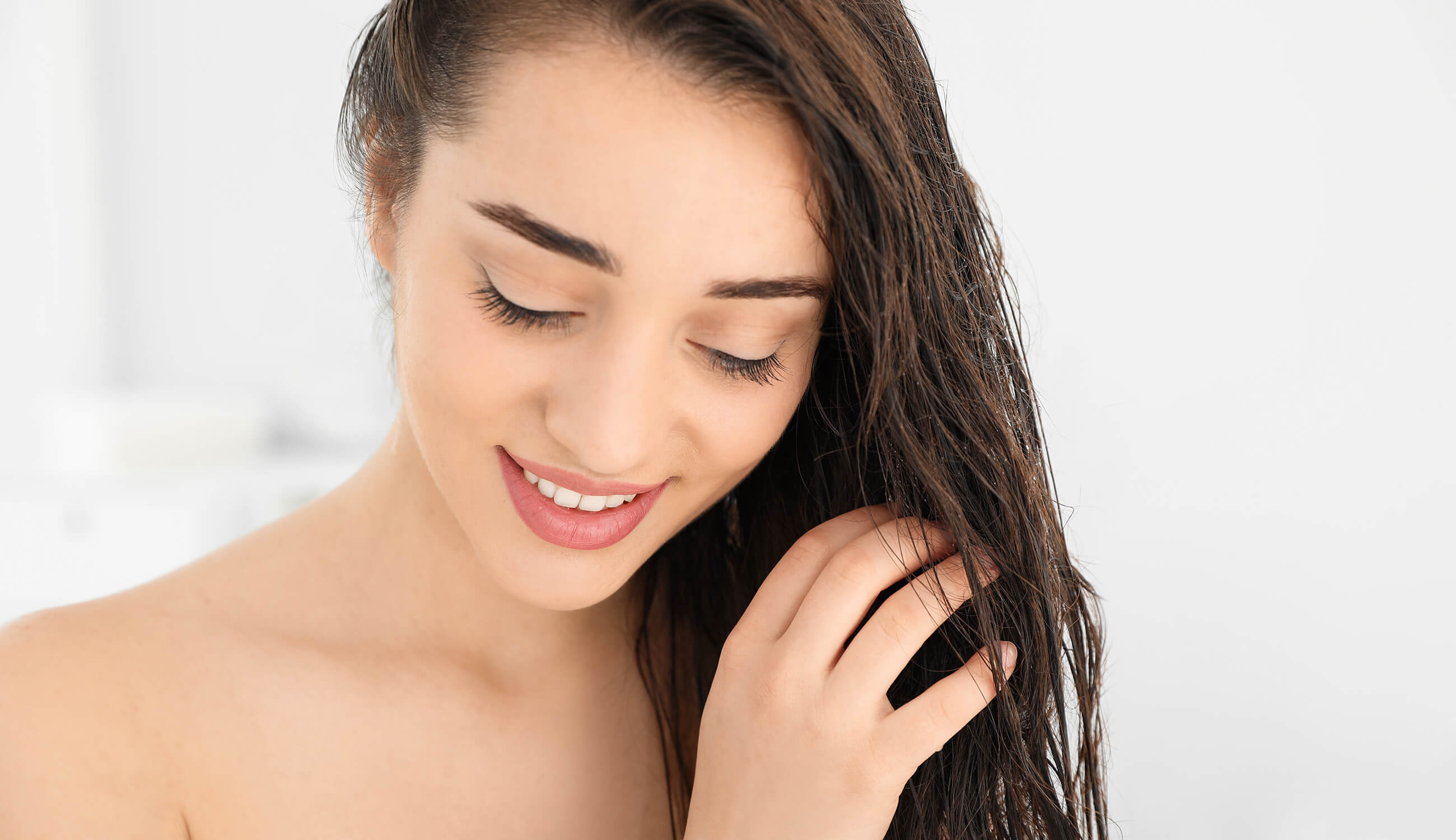 Rose Water Hair Mask
Best for: Hydrating, balancing your scalp's pH, soothing
You'll need:
1/2 cup of rose water

1/2 cup of pure aloe vera gel (make sure it has no added thickeners)

Spray container (recommended)

A few drops of your preferred essential oils (optional)
1. Thoroughly mix the rose water and aloe gel in a spray container. Add a few drops of rose essential oil for fragrance and extra hair nourishment. Another option is peppermint essential oil for stimulating healthy hair growth and mitigating itching and inflammation of the scalp.
2. Apply the mixture thoroughly to your scalp area – be sure not to miss the back of your scalp or the areas above your ears! Let it soak in for at least 10 minutes.
3. Rinse this mask out with a rose water infused shampoo or other preferred shampoo and conditioner for your hair type.
Rose Water Hair Balm
Best for: Deep, reparative moisture for extremely dry or itchy scalps
A hair balm is a more nourishing, moisturizing version of a hair mask.
You'll need:
1/2 cup rose water

4 TBSP shea butter

1 cup of sea buckthorn oil (or nourishing oil of your choice)

1 pot of boiling hot water

1 glass bowl

1 airtight container (to store)
1. Set a pot of water to boil. Once your water is boiling, set a glass bowl above it to double-boil your raw shea butter.
2. Let your shea butter melt completely, then remove your glass bowl and pot from the heat.
PRO TIP: If you want to skip the first part of this recipe where you heat your butter, you can leave the shea butter out altogether or substitute it for shea nut oil.
3. Add your rose water and sea buckthorn oil, mix thoroughly, then let your balm cool. Leave it in the refrigerator to speed up the cooling process!
4. (Optional) You can choose to blend this mixture with a food processor for a smoother finish.
5. Once your mix is ready to use, apply it to your scalp and any parts of your hair that may be thirsty for deep moisture. You can leave this balm in for a few hours, or keep it in overnight for serious reparative benefits.
6. If you find your scalp is greasy in the morning, rinse your balm out with a gentle shampoo.
Depending on the severity of your scalp and hair issues, you can alternate these treatments based on what your hair needs. You may need to use a hair balm after a long day at the beach, but only a rose water rinse every other day. No matter what you choose, rose water for hair is a great addition to your regular routine!
We carefully hand-select products based on strict purity standards, and only recommend products we feel meet this criteria. 100% PURE™ may earn a small commission for products purchased through affiliate links.
The information in this article is for educational use, and not intended to substitute professional medical advice, diagnosis, or treatment and should not be used as such.
Sign up to our email newsletter for more blog updates and exclusive discounts.
< Older Post | Newer Post >