3 Ways to Use a Lip & Cheek Stain
Spring-inspired makeup looks using a blend of cherry stain and lip balm
Posted on March 20, 2019
Written by: 100% PURE®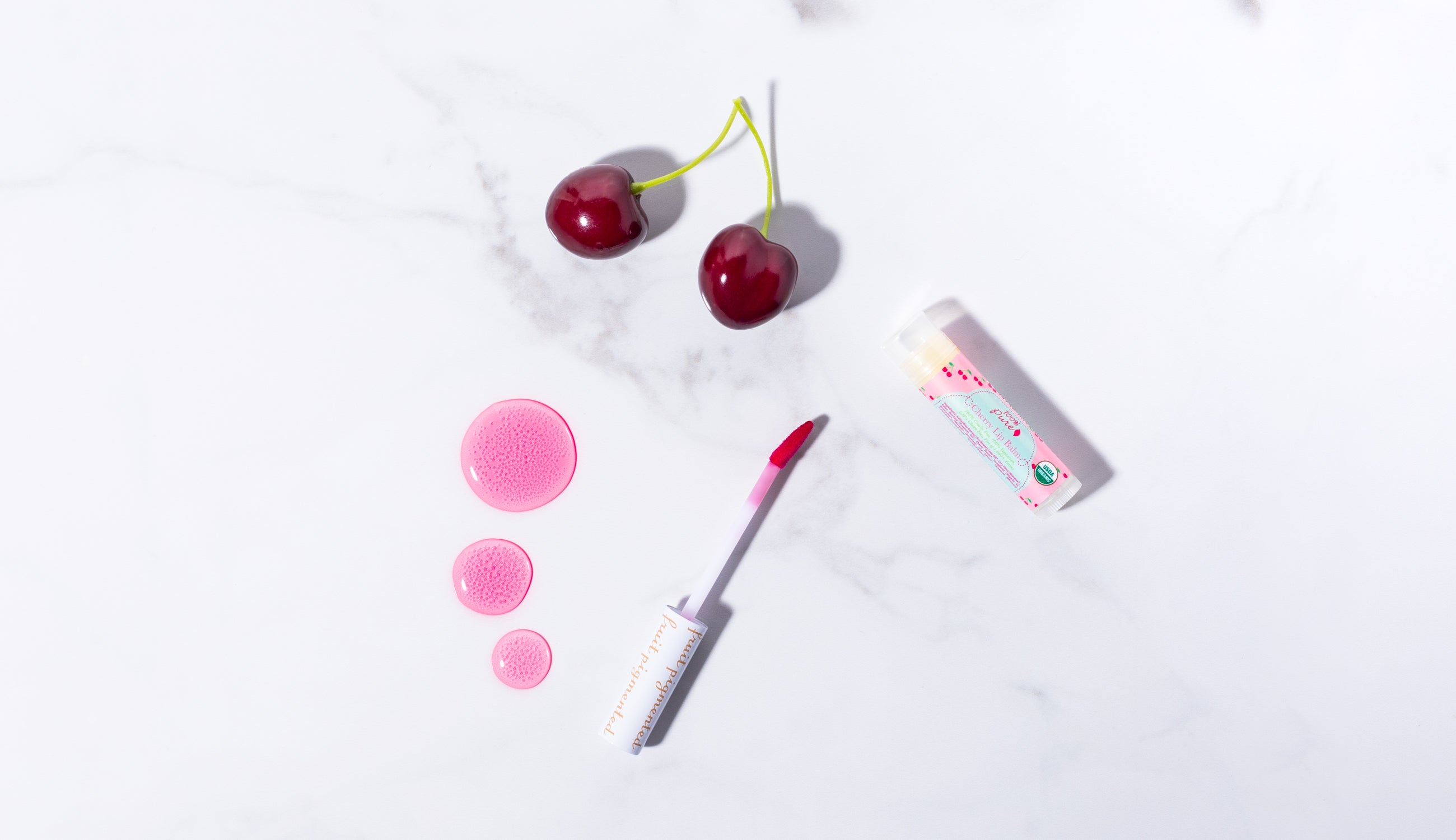 Hello, gorgeous! Might we say, your skin is looking ripe as a cherry today — could it be from a sweet cherry stain?!
Celebrate spring by using our Fruit Pigmented® Cherry Lip & Cheek Stain; this vegan lip and cheek tint elevates 'no-makeup' makeup looks and adds a soft touch to bold eye makeup looks. This cherry red color is far from ordinary, with a signature fruit-based formula. This cherry stain includes rich red tones from beets, blueberry skin, and even red wine. Keep reading for more on layering wine-stained lips into unstoppable Spring looks!
How to apply your Cherry Lip & Cheek Stain:
This stain can be swiped directly onto the skin and blended out with fingers, a kabuki brush, or makeup sponge. It can be layered for more intensity, or it can be sheered-out with a balm or oil for a hydrating and subtle tint. Use the ideas below to inspire you to be cherry and bright with your beauty look!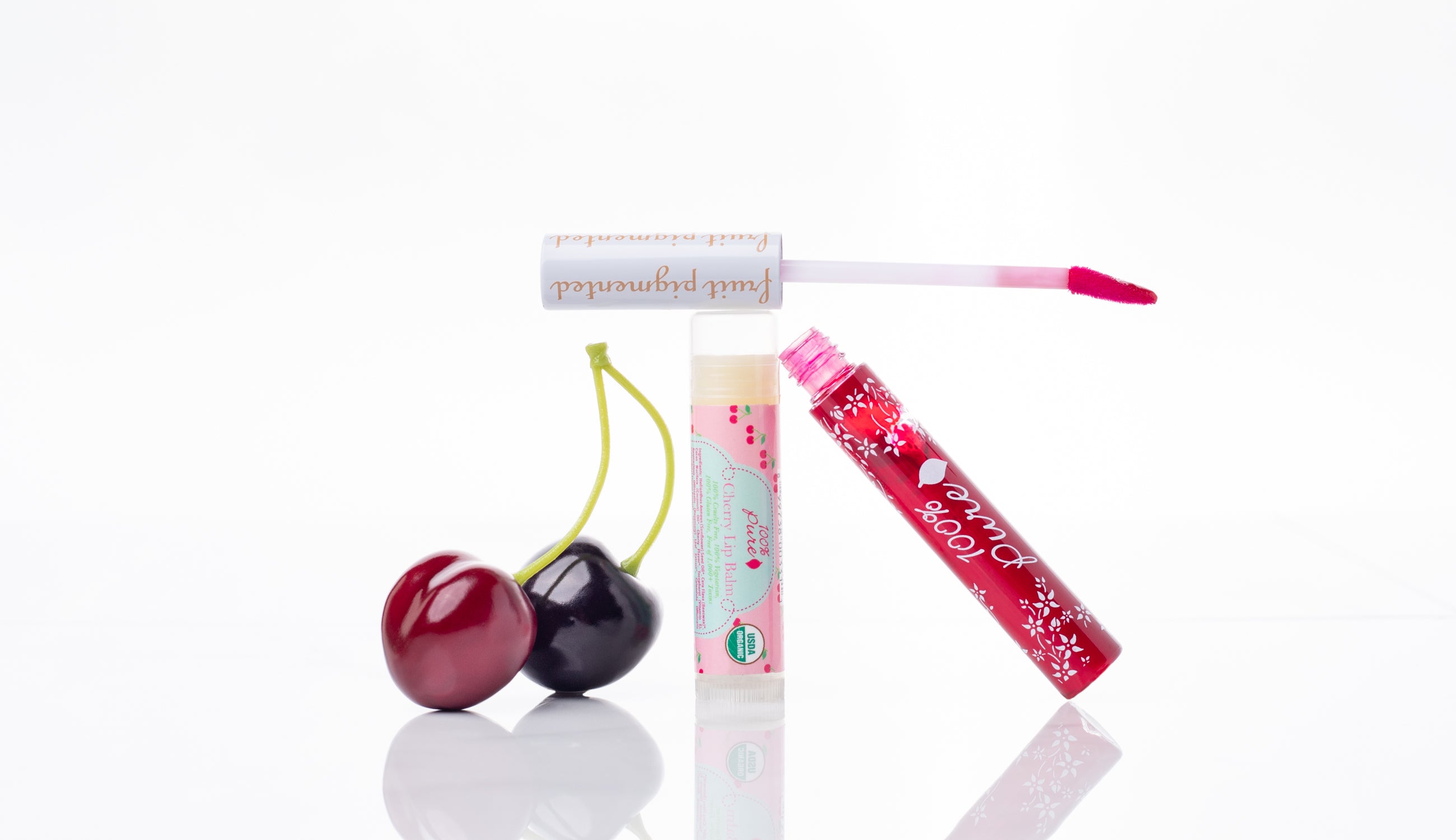 High School Sweetheart
Throwing it back to the Lip Smacker days of sweet, silky balms, this 'high school' inspired look can be achieved with your stain, a wet sponge, and a little lip balm.
Start off with moisturized lips, a la our sweet Cherry Lip Balm. A far cry from the chemical-laden Lip Smackers of yesteryear, this organic balm softens lips using coconut oil and vitamin E. Once your lips have been moisturized, take your damp Non-Latex Makeup Blender and apply a modest amount of stain to the rounded edge in a heart shape, no bigger than a blueberry.
Next, you'll want to dab the heart right onto the center of your lips, slowly rotating the sponge's edge until you've stained your lips to the desired depth. Be sure to keep the color on the very center of your mouth.
Using any excess, dab gently onto each cheek until a subtle cherry blush matches your lips. You can also finish this look by topping lips with our Gemmed Gloss in Crystal, Moonstone, or Rose Quartz for a diffused, pinky-red, K-beauty inspired lip.
Blushing Beauty
When we're running short on time to do our makeup, it's blush at best. Luckily with this stain, you can color cheeks in seconds and still have time to create a pulled-together beauty look. To use this stain on the cheeks for a soft, romantic wash of color, start with a damp beauty sponge. Use the sponge to apply your daily moisturizer (pre-moisturizing will help your stain blend better), and ensure there's a bit of product leftover in the sponge.
Again, paint the rounded edge of the sponge with a bit of the stain, and softly roll onto the apples of the cheeks for a semi-sheer, pink tint. Add more toward the hollow of your cheeks where you'd apply bronzer or contour, for a subtle ombre look to be your office trendsetter with minimal effort.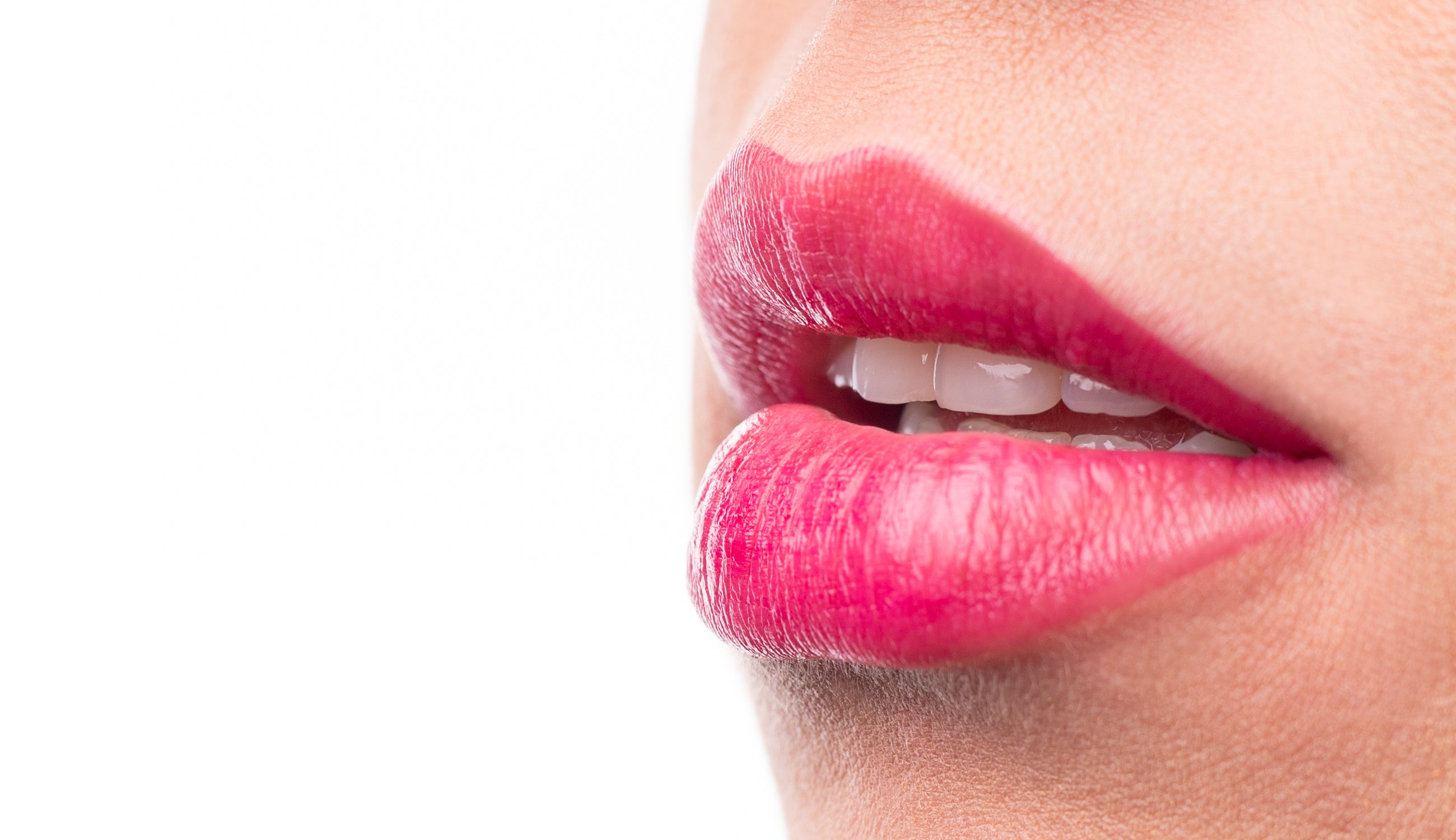 Cherry Vixen
Satisfy any sweet tooth with this double dose of cherry on the lips and cheeks, for a day to night look that will have them wondering if you were born with it (hint: you were!)
Start off with moisturized skin and lips. Grab our Creamy Long Last Lip Liner in the shade Vino and outline your lips. You're looking for soft definition, so gently rub your lips together to blur the line a bit before taking your lip stain and layering it on for full coverage. Once the first layer dries, add another before topping with more balm for a sultry black cherry satin lip.
For the cheeks, you'll want to save the drama for the lips but still tie in the cherry theme. Apply the stain directly onto the apples of the cheeks and blend out with your damp beauty sponge and medium coverage BB cream. This will add a soft, blurred filter to the cheek that still allows the lips to take center stage.
We carefully hand-select products based on strict purity standards, and only recommend products we feel meet this criteria. 100% PURE™ may earn a small commission for products purchased through affiliate links.
The information in this article is for educational use, and not intended to substitute professional medical advice, diagnosis, or treatment and should not be used as such.
Sign up to our email newsletter for more blog updates and exclusive discounts.
< Older Post | Newer Post >