The Ultimate Skincare Routine For Dry Skin
We've crafted the best skin care for dry skin types, complete with ultra hydrating and moisturizing ingredients.
Posted on November 10, 2022
Written by: 100% PURE ®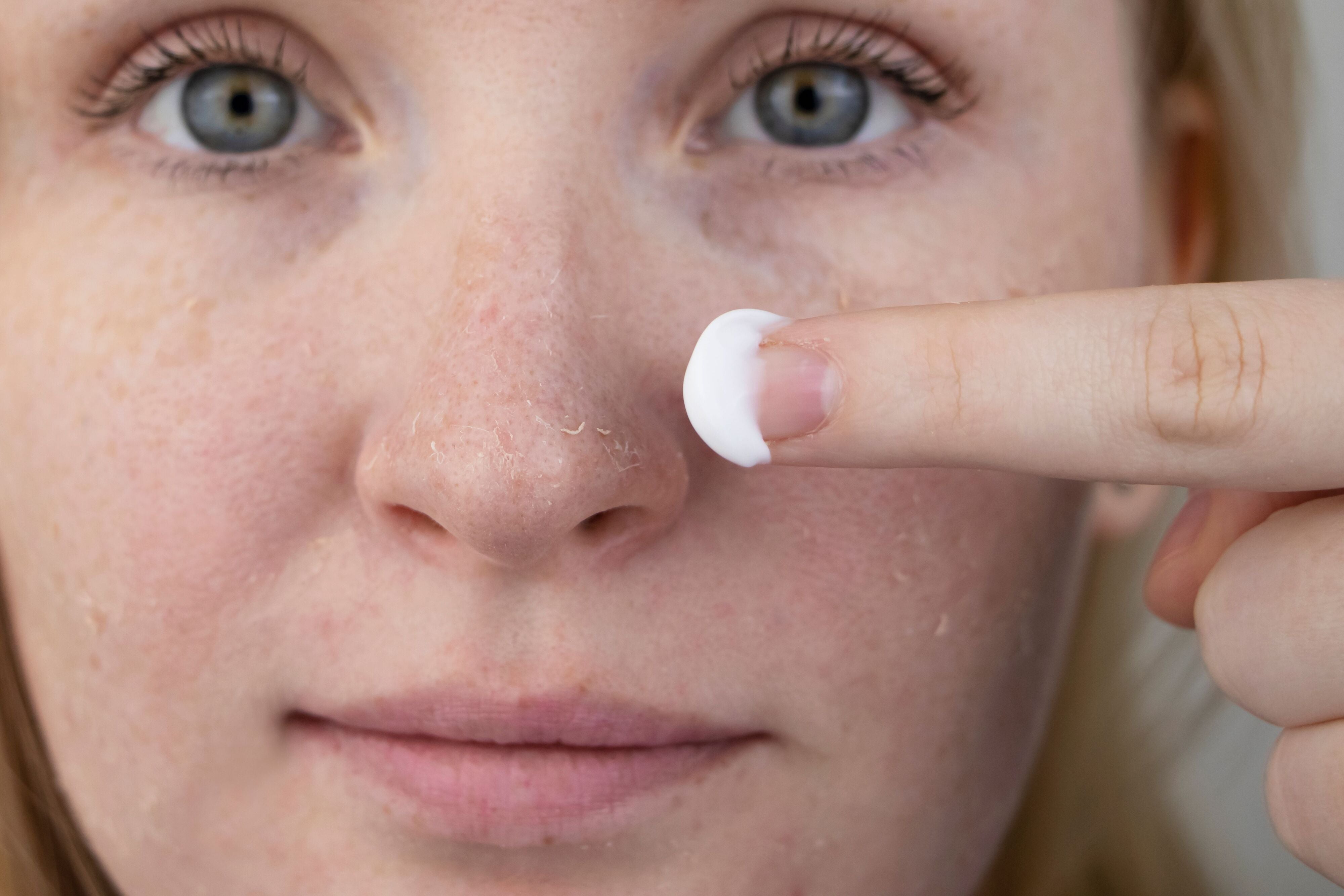 Do you know what's not joyous among the looming fun-filled family turkey day or the merry holiday of tidings and joy? Dry skin – the itchy, red, flaky, uncomfortable tight-feeling kind that leaves you with ho-ho-no skin.
Struggling to hydrate dry skin can happen any time of the year, but the moisture-sapping cold months put our precious skin more at risk. It's time for dry, dull complexions to receive a skin holiday with the best dry skin care routine it can gobble up to achieve skin harmony and the tidings of comfort and joy.
What Causes Dry Skin?
You've probably wondered many times why your skin is so dry? We're not trying to rum-pum-bum you out, but dry skin can be a condition that you're predestined to have (or not have) at birth. It's a skin type defined by having a low level of lipids or fatty acids in your epidermal layer.
Naturally, dry skin doesn't produce as much sebum or oil as other skin types do, and as a result, this skin type will be chronically dry. Some holiday cheer? There are things you can do to help your dry skin. More on that soon! But first, there are other factors that can cause dry skin.
When temperatures are low or the air is dry, the weather zaps precious moisture away from our skin cells. Living in a climate that's cold or dry may also exacerbate dry skin. Age, job, diet, and smoking habits can also cause dry skin. If your complexion is looking less than bright and cheery, you likely have dry skin.
How to Determine If You Have Dry Skin
Unlike other skin types that typically fall within a wide spectrum, dry skin can be obvious to spot. Within the skin, there's a feeling of tightness, discomfort, and a lack of moisture or hydration on and within the skin. Imagine the way our skin feels after spending a few hours in the pool on a hot sunny day; that can be how dry skin types feel 24/7.
In addition to this feeling of tightness, dry skin can be more prone to cracking, splitting, irritation, rashes, burns, and reactivity. Dry skin not only feels itchy and overall uncomfortable, it's also a primary cause for dull skin. That's because flakey, dry skin doesn't reflect light as well as a smooth surface, resulting in a drab complexion.
Often with dry skin types, the acid mantle on the skin needs a bit of maintenance. Luckily for us, the acid mantle can be cared for and repaired. And since dry skin can be constant, recurring, or temporary, we've curated a list of the best skin care products to nourish thirsty complexions.
Newsletter
Subscribe
for more blog updates and exclusive discounts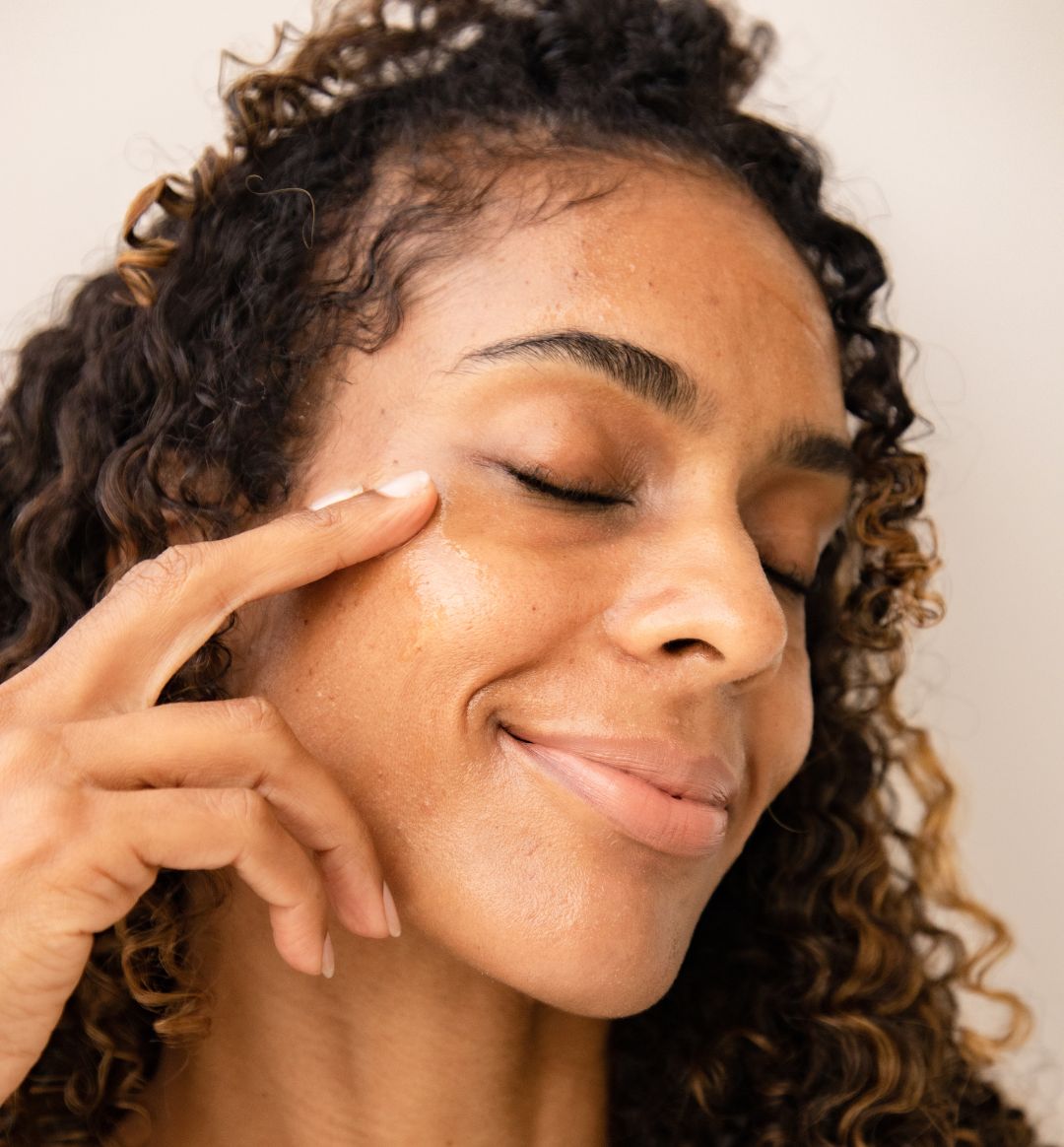 What Is the Best Skin Care Routine for Dry Skin?
Enough on why dry skin happens and its annoying symptoms, you want to know if that dry flaky mess is fixable, right? Yes! We've curated the ultimate skin care regimen for dry, sensitive skin that that you can use as your daily skin care routine with some added night care.
It features fa-la-lovely ingredients like moisturizing essential oils, hydrating seaweeds, nourishing super fruits, and more that can save your skin care disaster and groom it into shining bright like a Christmas tree star.
Step 1: Blood Orange Cleansing Balm
Massage this luxe balm into your skin to melt away makeup and impurities. Cleansing doesn't have to strip your skin of precious water. Yes, it's true, this cleansing balm has all the characteristics of a rich, creamy balm that moisturizes and softens skin with organic avocado oil, coconut oil, and beeswax. So, massage away and bask in the uplifting scent of blood orange essential oil!
Step 2: Rose Water Gel Cleanser
Thoroughly wash away the stress of your day with this gentle, skin-softening cleanser. Made with fragrant Damask rose and calming calendula flower, this liquid gel cleanser employs balancing rose hydrosol to restore and protect the moisture barrier. As the very first ingredient, vegetable glycerin restores and protects the moisture barrier. White tea gently tones and balances the complexion.
Step 3: Restorative Sea Culture Hydrating Toner
Toner is essential for hydrating and prepping your skin for the next power players in your routine. Featuring the heavy hydrating lifter, hyaluronic acid, this water-drenching elixir is sure to seal in precious moisture. We're also partnering this skin care miracle with chia water for extra hydrating action, plus Mother Nature's mighty gem, seaweed. Seaweed is excellent at trapping moisture into your skin, which is exactly why we tapped into its skin loving minerals and nutrients.
Step 4: Rose Hyaluronic Serum
This lovely serum is designed to make skin shine with the ultimate hydrating trifecta for a base: aloe, rose, and glycerin. Skin drinks up this trio, soothed by these healing and calming ingredients before soaking in all the anti-aging and beautifying florals in this lightweight formula. Add a bit onto the knees, elbows, and any dry spots as a spot treatment to hydrate dry skin.
PRO-TIP: For dry skin that is not cracked or aggravated, Multi-Vitamin + Antioxidants Potent PM Serum will offer the greatest anti-aging benefits at night. It includes hydrating rose water, hyaluronic acid, rosehip oil, and sea buckthorn oil.
Step 5: Super Fruit Cream
Hello, all that's beautiful and bright; this perfectly balanced cream is ready to sink right into the skin. It features acai oil, goji seed oil, aloe juice, and additional antioxidant-rich ingredients. It's healing with prickly pear and goji and hydrating with aloe and olive for a double dynamic duo of moisture and repair. It has a delectable, light, fruity fragrance, and a rich, creamy, whipped lotion texture. It's perfect for quenching parched skin.
Step 6: Super Fruit Oil Nourishing Eye Cream
We chose the most nourishing super fruit oils to help moisturize your skin. These oils have been cold pressed to retain their nutrient rich properties. Organic acai oil is rich in vitamins A, C, and E for skin strengthening; goji berry, acerola, and elderberry contain a range of potent antioxidants to protect and repair the delicate under-eye area.
Step 7: Green Tea SPF 30
For moisture and sun protection, we're warding off dryness and flakes with not only a skin lotion to hydrate dry skin but an SPF that's natural and locks in that extra moisture we need. The protective and toning antioxidants in the star ingredient green tea makes for a soft, light, and fortified formula that makes putting on sunscreen feel a lot less like a chore and more like self-care.
PM Step: Retinol Restorative Overnight Balm
To finish up your skincare routine, it's perfectly fine to use the same moisturizer you used during the day. But if you're looking for something extra nourishing with an anti-aging boost, our Retinol Restorative Overnight Balm is perfect for hitting the "refresh" button on your skin.
This anti-aging overnight retinol cream is formulated with nourishing vitamins and antioxidants to enhance skin's natural glow. Vegan retinol helps to promote a more evenly toned complexion, while lessening the appearance of lines and wrinkles. Be sure to follow up the next morning with SPF.
Weekly Step: Deep Hydration Sheet Mask
This intensely hydrating mask replenishes dry, thirsty skin with aloe juice and a nourishing trio of cucumber, hyaluronic acid, and plant ceramides. This water-drenching blend of botanicals locks in long-lasting hydration to leave skin ultra-plump, soft, and supple. Anti-inflammatory rosehip, ylang ylang, and chamomile help to calm the skin, while beta glucan soothes and moisturizes.
Happy, holiday skin is all about balance, and this applies not just to the natural, fabulous products we curated here for you, but it also applies to skin habits. Now, we know we tend to indulge in festive foods and goodies during the holidays, and hey, that's okay! No, bah skin-bug here! But make sure you have your best skin care routine for dry skin to keep your complexion cheery and bright!
We carefully hand-select products based on strict purity standards, and only recommend products we feel meet this criteria. 100% PURE™ may earn a small commission for products purchased through affiliate links.
The information in this article is for educational use, and not intended to substitute professional medical advice, diagnosis, or treatment and should not be used as such.
Sign up to our email newsletter for more blog updates and exclusive discounts.
< Older Post | Newer Post >