Coffee Bean Caffeine Eye Cream
Our award winning, dark circle-banishing formula is now available for your face!
Posted on November 4, 2022
Written by: 100% PURE ®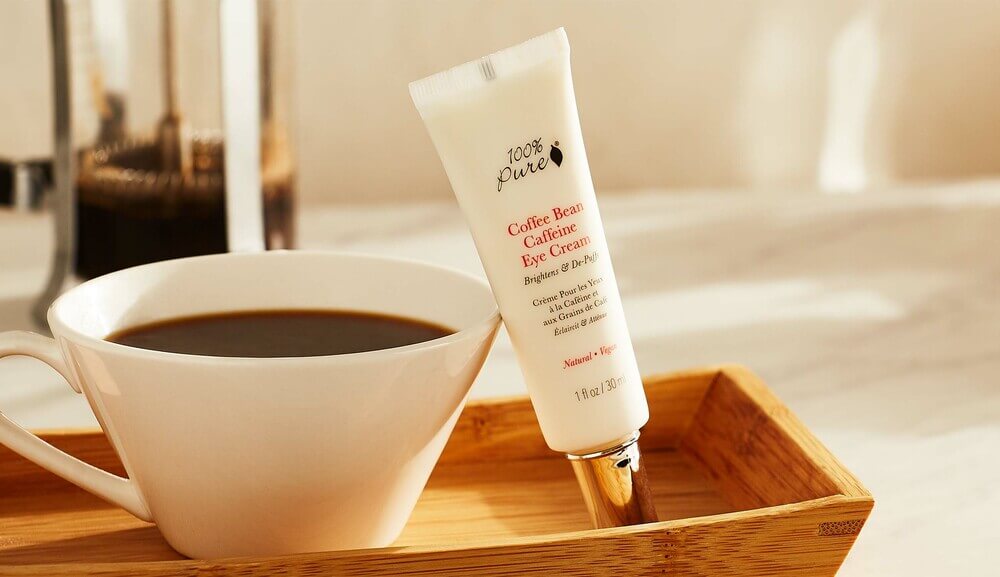 Tell the truth: do you use eye cream in your daily routine? Many women, especially women in their early 20's, simply use their all-over facial moisturizer to moisturize the eye area. Even more shocking is how many women are completely skipping natural eye cream altogether!
If you've been searching high and low for a pick-me-up for your peepers, look no further than our best-selling, fan favorite Coffee Bean Caffeine Eye Cream. Today we're dishing insider info on why this product is the best natural eye cream for dark circles, and how organic ingredients give this skin care hero its zing. And that's not all!
Besides our Caffeine Eye Cream being one of our most loved products - by both beauty editors and customers around the world – we have a new cream sure to be a cult favorite: our Coffee Bean Face Serum! That's right! Our devoted eye cream fans begged for a face cream version – and we delivered!
Keep reading to discover your new favorite eye cream and face moisturizer duo that will have everyone complementing you on your youthful, peppy peepers and glowing, radiant skin!
Why Everyone's Obsessed with Coffee Bean Caffeine Eye Cream
First thing's first: let's spill the beans on our fan-favorite eye cream. As we mentioned earlier, our Coffee Bean Caffeine Eye Cream is beloved by many, and considered one of THE best natural eye creams you can get. Byrdie included it among their list of K-beauty products to start your own 10-Step Korean skin care routine. They love how our eye cream reduces puffing and swelling with a combination of stimulating green tea and coffee.
This powerful de-puffer was also crowned the #1 miracle eye cream by the editors at Marie Claire. In addition to their morning lattes, they're addicted to the power of caffeine in this eye cream. They love how the eye cream helps constrict and tighten the skin as soon as you massage it in. This results in bright, youthful, awake-looking eyes.
Want to know more about what's in this little miracle worker for your peepers, and what kind of amazing results you can expect? Seeing (and trying it) is believing! But you don't have to take our word for it.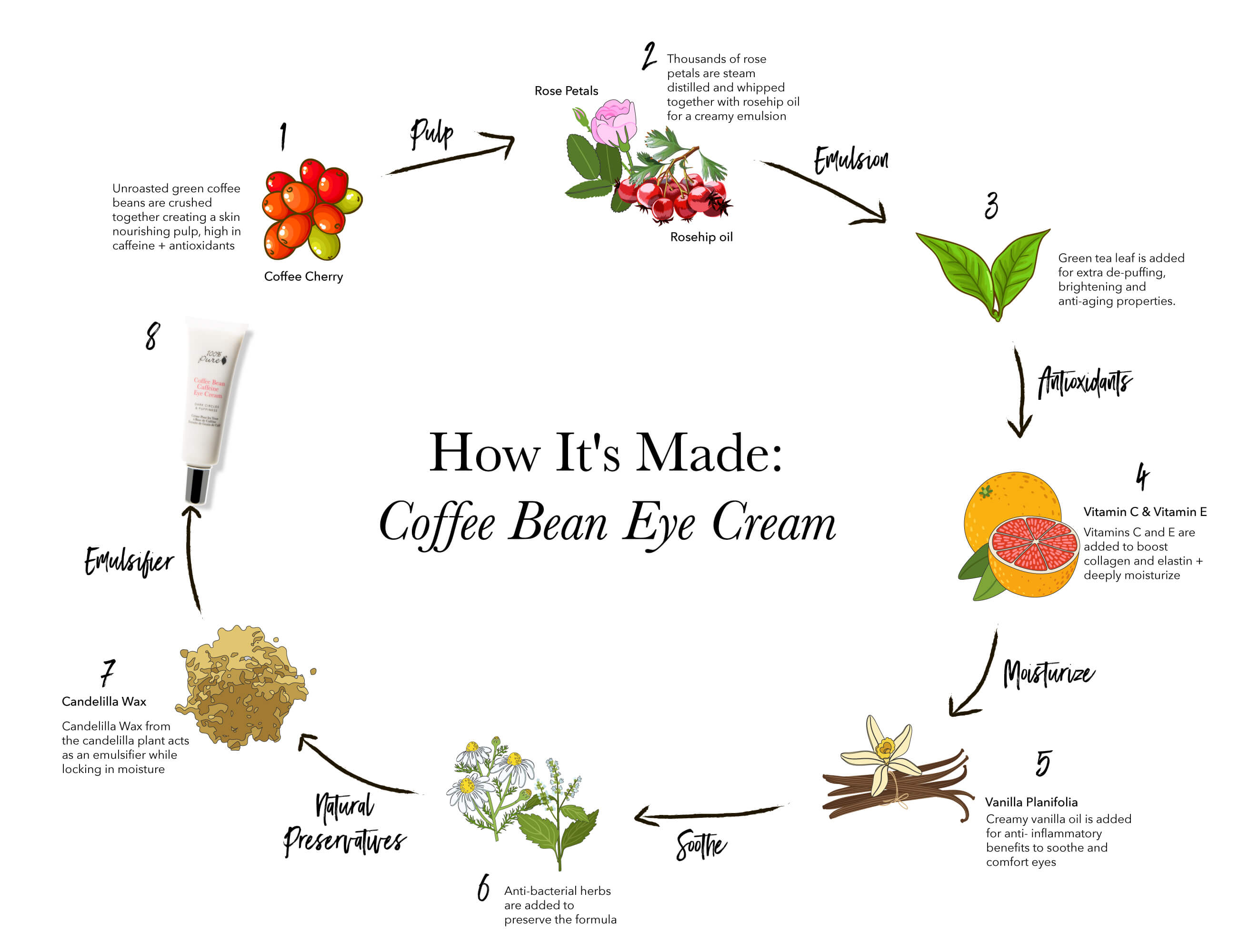 How We Make the Best Caffeine Eye Cream
Our Coffee Bean Caffeine Eye Cream is totally vegan, and flaunts amazing stats via real results from 100% PURE fans. 100% saw increased hydration and moisture; 97% saw reduction of puffiness with regular use; 93% saw reduced appearance of fine lines and wrinkles; and 93% saw an improvement in skin firmness and elasticity. How's that for an effective eye cream?
We believe our organic and natural eye cream ingredients are to thank for these amazing results. The base for this hydrating eye cream is organic aloe leaf juice. Combined with rose, rosemary, and vanilla, the soothing ingredients in this cream pack a punch without being too thick, heavy, or greasy for the skin around the eyes.
This eye cream smells like a warm vanilla latte, and is infused with rejuvenating and restorative vitamins, oils, and extracts. Here are a few ingredients worth noting: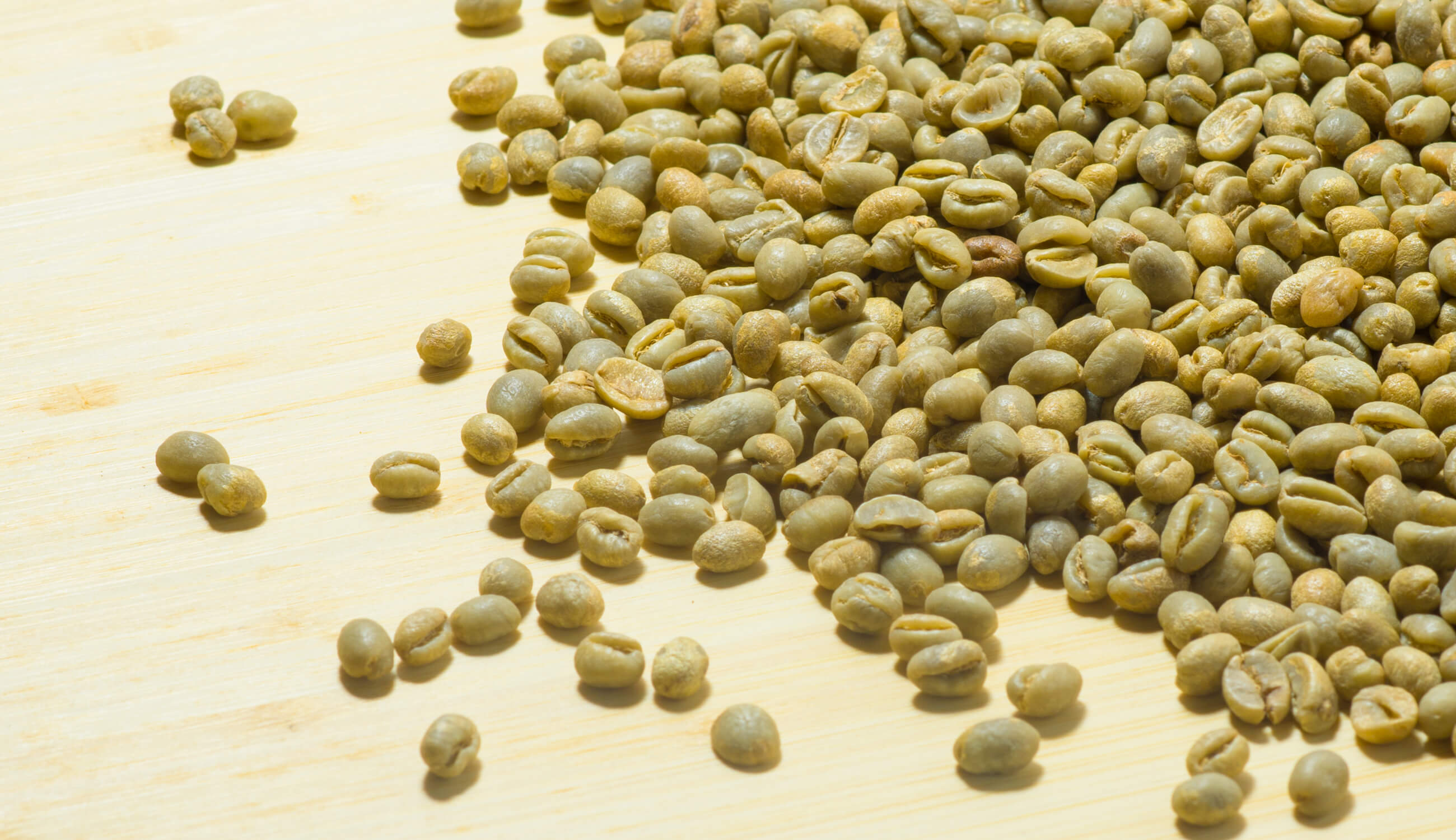 Green Coffee
Green coffee is essentially coffee beans in their raw and natural state, before being roasted. This is the superstar ingredient in this natural eye cream because of its power to reduce swelling in the eye area, and to counteract the effects of UV damage. Green coffee extract contains fatty acids, which promote plumped skin and collagen production for a smoother eye area.
Coffee Cherry
While green coffee is the unripened beans, coffee cherries are the ripe fruits of the coffee plant. The coffee cherry skins are a great source of antioxidants which again, fight signs of aging, reduce sun damage, and result in tightened, brighter, awakened eyes.
Organic Aloe Juice
One of the main complaints we hear about the eye area is how dry, wrinkly, and irritated the under eyes can get (especially during allergy season). The organic aloe juice in this eye cream addresses all those issues with gentle, soothing properties. We chose aloe as the base of our eye cream because of the almost 20 vitamins and minerals in this dynamo ingredient!
Aloe juice has a gel-like consistency that can cool the under eye, and the power to fight off free radicals for anti-aging benefits. Aloe also contains folic acid, which can contribute to cellular renewal. Additional vitamins and minerals in aloe juice help treat dryness and inflammation for smoother, de-puffed under eyes.
Rose Hydrosol & Rosehip Oil
Rose hydrosol and rosehip oil make one soothing duo for any area of the skin, but especially the vulnerable eye area. Known for soothing redness and irritation, the rosewater in our Caffeine Eye Cream has mild anti-aging power. Rose essence can contribute to firmer skin, improved circulation, and tightening of the capillaries for a brighter, refreshed eye area.
Rosehip oil is moisturizing but non-comedogenic, regenerative, and toning for discoloration and scars. The addition of rose in this product makes this truly natural formula the best caffeine eye cream for banishing dark circles.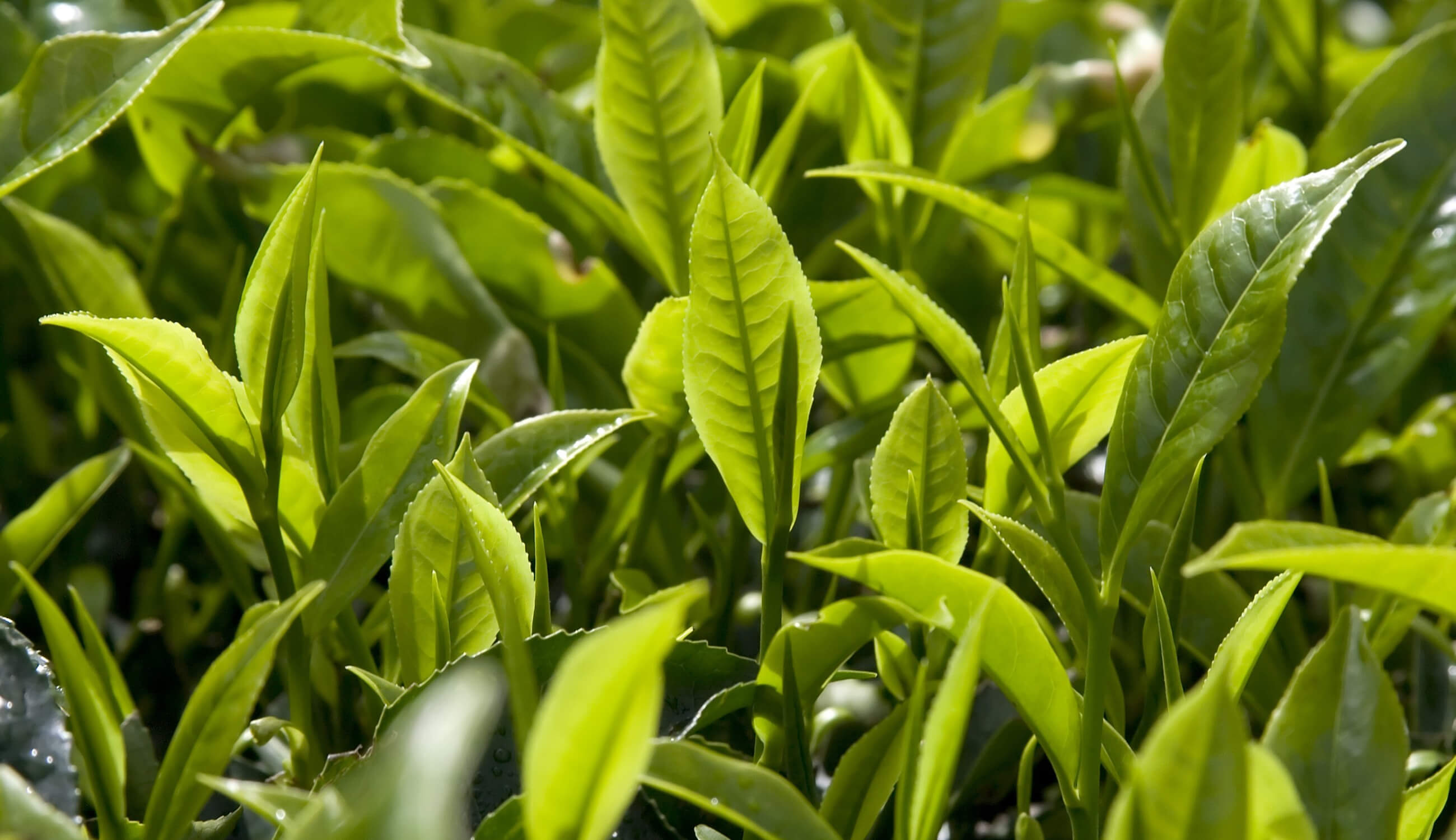 Green Tea Extract
For a triple-threat to sun damage, aging, and puffy eyes, we've included antioxidant-rich green tea extract in our star eye cream formula. Caffeine-rich green tea helps shrink vessels around the eye area for reduced puff and increased tightness. Say "goodbye" to dark circles and discoloration from late nights; green tea also is a major contributor for brightening dark circles, making you look more awake and youthful.
Newsletter
Subscribe
for more blog updates and exclusive discounts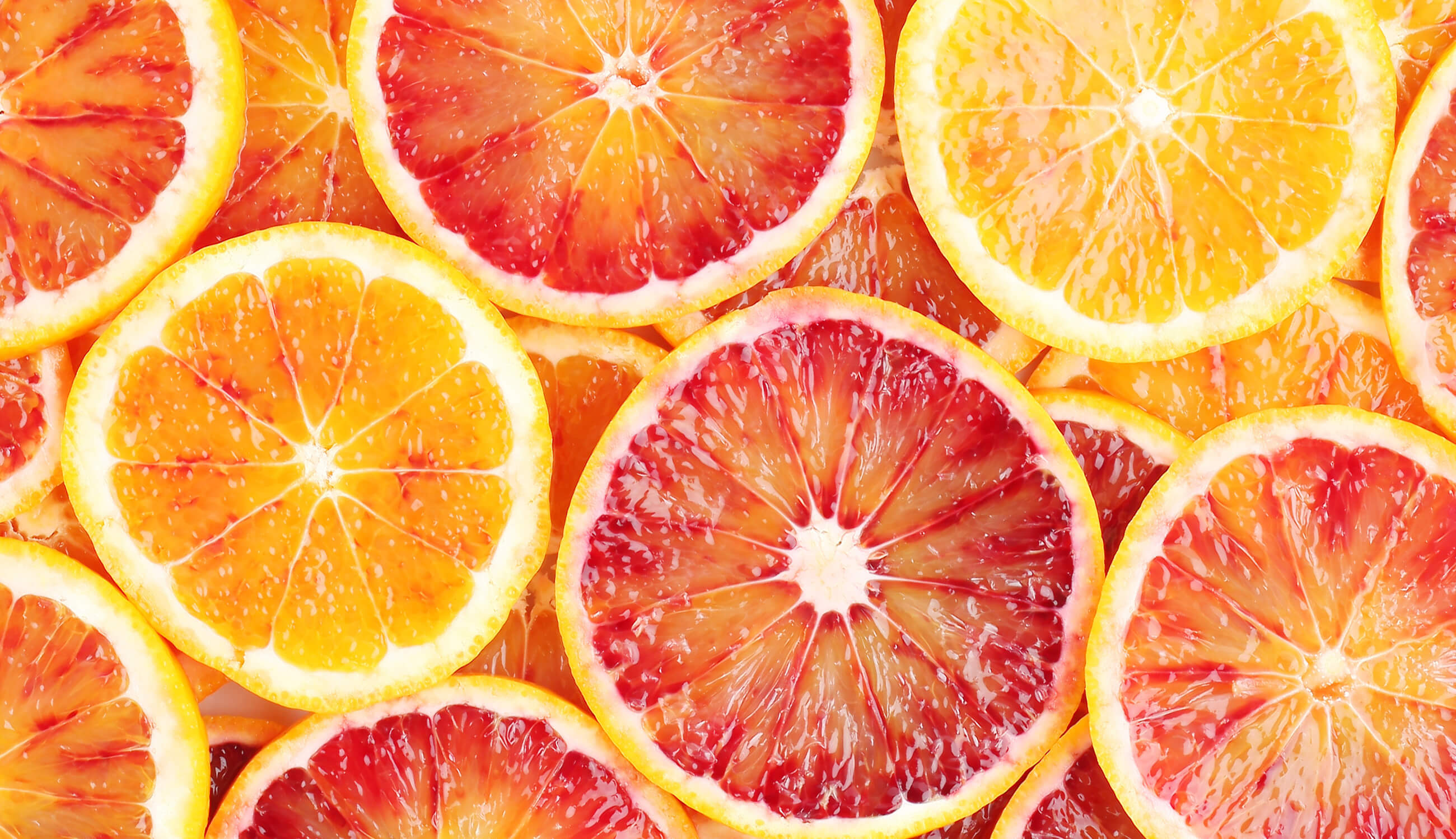 Vitamins C & E
Vitamin C is one of the most powerful ingredients in the skin care world, perhaps only rivaled by vitamin E!
Vitamin E is a potent antioxidant that keeps the skin moisturized, smooth and plump, which is no exception for the eye area. This vitamin helps to fight wrinkles for smoother skin around the peepers, and aids in moisture retention to stave off dehydrated, crepey skin. Vitamin C works to brighten the skin around the eye area, while also promoting collagen production for a firmer, more youthful appearance.
Vanilla
We've got the caffeine, so we couldn't forget the vanilla! Vanilla is anti-inflammatory and de-puffs, but is also a humectant for locking in moisture to keep the eye area well hydrated all day and night.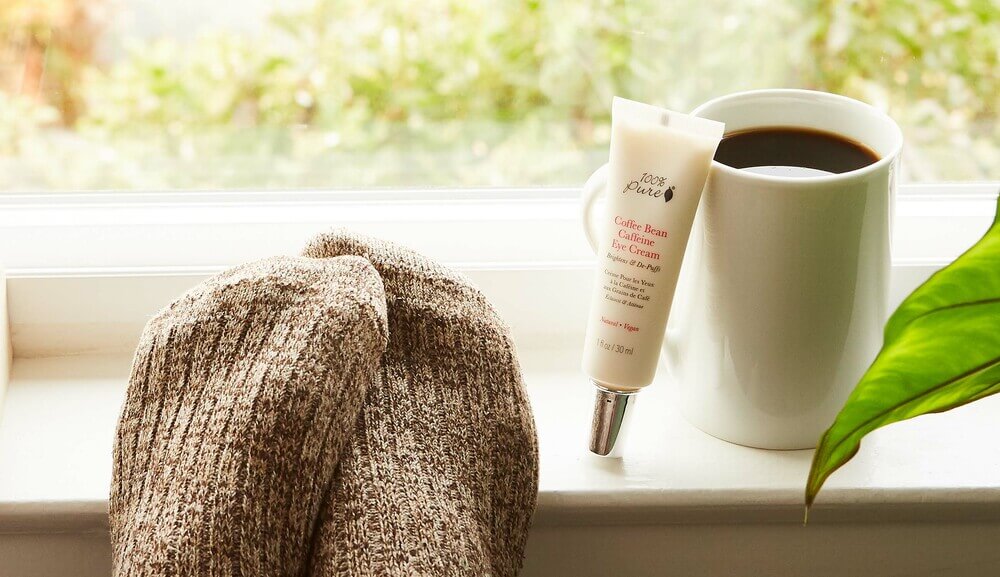 Little Known CBEC Tips
Before we introduce our new Coffee Bean Face Cream, we wanted slide in a few important tidbits: this eye cream isn't just for dark circles and de-puffing. You can multi-task this miracle worker in a few unexpected ways:
Bit #1. As an eye makeup remover: simply add a speck to a Q-tip and rub along the eyelids and lash line for a really gentle, natural eye makeup remover.
Tid #2. If you've got unwanted freckles or sun spots on the face, use this antioxidant rich eye cream to counteract sun damage and discoloration for a more even skin tone.
Bit-e #3. Finally, you can rub excess of this natural eye cream onto the backs of your hands for moisturized, tightened skin and anti-aging benefits in a pinch.
Introducing Our New Coffee Bean Face Cream
Did we save the best for last? Certainly not – but it is something pretty special! We delved into our renowned eye cream first so you could learn about its award-winning benefits and results that are also in our new face cream - and more!
Born from the popularity of our famous coffee eye cream and from popular demand by our loyal fans, we developed the Coffee Bean Face Cream to be the facial moisturizer version but with some added perks. One such facial pick-me-up is the natural forms of caffeine in this face cream that boost some peppy benefits with ingredients including:
#1. Tightening
Green coffee reduces the damaging effects of free radicals, contains potent antioxidants, increases circulation, pore tightening, and anti-inflammatory.
#2. Brightening
Instead of suppressing melanin to get a lightening effect, we use green coffee and licorice root extract, which soothes and brightens skin by increasing circulation. Your skin gets that same "glow" like from physical activity, without the activity.
#3. Protecting
Green tea EGCG and caffeine protects skin from free radical damage. It also restores the appearance of sun-damaged skin.
And we just didn't stop with the benefits of caffeine! Other eye (face) opening superstar ingredients include:
Coffee Cherry: prevents cellular damage; potent and protective antioxidant

Green Coffee: reduces sun damage; contains potent antioxidants; skin-tightening

Caffeine: increases circulation for a healthy glow

Seabuckthorn: wound healing

5% Vitamin E: protects and repairs damaged skin cells; softens skin
Introducing Our New Coffee Bean Face Serum
For most of us, sipping on a caffeinated beverage is a nonnegotiable and essential part of our daily routines. We took that train of thought when it came to using a face moisturizer. It is a nonnegotiable if you don't have serum to nourish the skin from within. With that, our fan-favorite moisturizer got a super stacked sister in our new Coffee Bean Face Serum.
The whole face gets a dreamy coffee treat with this restorative, brightening, and tightening face serum. Offering the same your-skin-but-better benefits of the coffee bean moisturizer, this hydrating serum was formulated to be gentle, deeply hydrating, and rejuvenating to counteract environmental damage and achieve age-defying skin. Powered with green coffee extract and caffeine for the much-needed enhanced blood flow boost for the skin, this serum transforms the face for supple skin and a lively, healthy glow.
Key Ingredients:
Licorice Root Extract: brightens / even skin tone
EGCG: potent antioxidant
Green Coffee: reduces, repairs, restores skin from sun damage
Caffeine: increases circulation for healthy glow
Sodium hyaluronate: hydrating
While the eye area, let's just say, is the crybaby of the skin family in terms of neediness, our faces need a great defense against environmental aggressors and anti-aging culprits. Now you have your little complete caffeine skin family to go with your cup of Joe that can pep up your peepers for a more youthful eye area, plus brighten and give your complexion an immediate healthy, vibrant glow!
We carefully hand-select products based on strict purity standards, and only recommend products we feel meet this criteria. 100% PURE™ may earn a small commission for products purchased through affiliate links.
The information in this article is for educational use, and not intended to substitute professional medical advice, diagnosis, or treatment and should not be used as such.
Sign up to our email newsletter for more blog updates and exclusive discounts.
< Older Post | Newer Post >