The 6 Best Lip Care Products for Spring
Hydration, plumping, color, and more – these lip products are our favorites for 2021!
Posted on March 1, 2021
Written by: 100% PURE®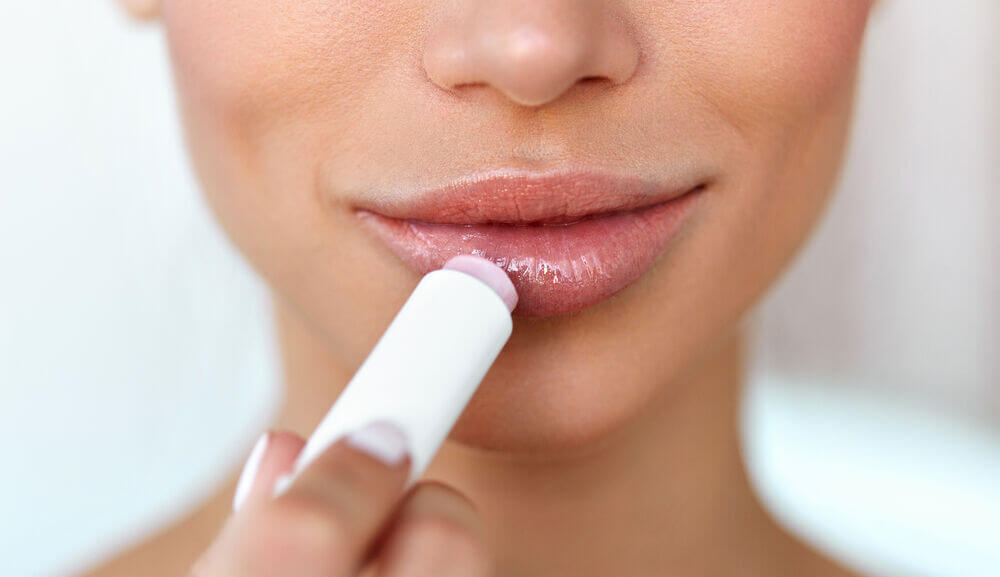 Spring is just around the corner: that means more sun, blooming flowers, and less layering. But for your lips, the fluctuating temperatures might leave them dry and chapped. Chapped lips aren't just a winter thing; you can experience chapped lips and cold sores any time of year, especially when the weather is changing.
We'll explore a few of the best lip products made with natural and non-toxic ingredients – from lip balms to lipsticks. But first, let's talk about why your lips get chapped in the spring, and how your choice of lip care products can help.
Lip Care as an Element of Skin Care
While it may be starting to warm up, chances are that the weather is still cool enough to affect your skin. One of the biggest skin care mistakes in winter, spring, or any season: overlooking your lips.
During winter and spring, cold air and low humidity can cause skin to dry out – and the skin around the lips is extremely delicate. As the weather slowly warms, this change in temperature can also trigger irritation and further chapping. This is why your lips tend to dry, flake, and redden more severely than the rest of your skin.
If weather is taking a toll on your lips, you can care for them by:
Drinking plenty of water to help keep lips hydrated

Refrain from picking dry skin from your lips; instead, see our next point below

Cycle in a gentle exfoliator or lip scrub to gently buff away rough patches

Wear an SPF lip balm on days when you spend 30 minutes or more outdoors

Wear a lip oil over your lip balm, to lock in moisture

Use a lip mask every night until lips start feeling smooth again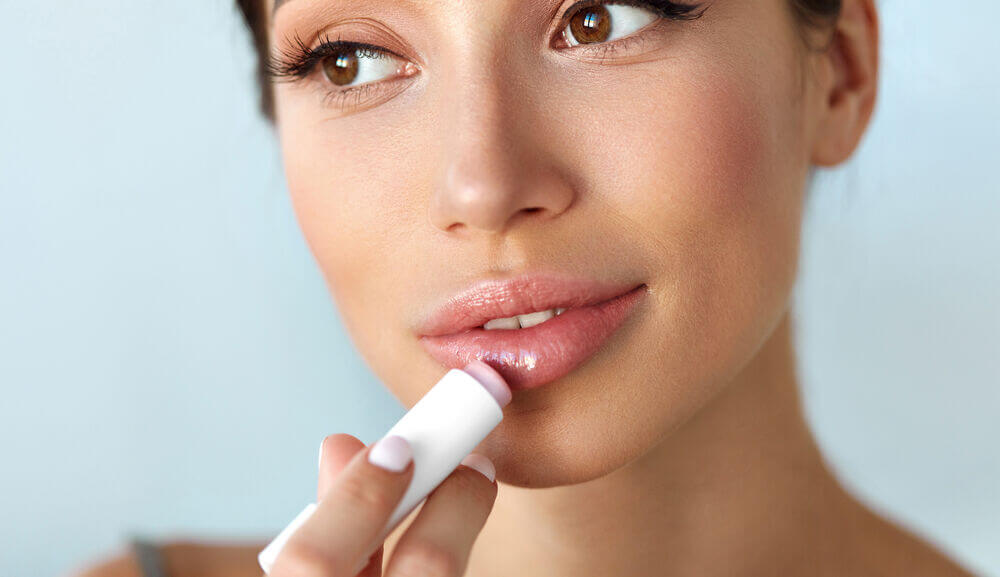 6 Lip Care Products To Try this Spring
The best lip care products are going to have a consistency that's significantly thicker and more occlusive. And to those with oily or combination skin: don't worry about pore-clogging or breakouts, since lips don't possess any sebaceous glands!
With that being said, here are our 6 favorite lip care products for any time in the spring:
For Extra Dry Lips: Eczema Honey Nourishing Balm
With the help of ultra-powerful ingredients like colloidal oatmeal, vitamin E, and mango butter, Eczema Honey offers on-the-go nourishment whenever your lips need it. And as a popular drug store brand, the best lip care for extra dry lips is accessible wherever you need it.
Note to vegans: this option, while extremely nourishing for dry lips, does contain both beeswax and honey.
For Sheer Color: Fruit Pigmented® Lip Glaze
If you're bummed that your chapped, irritable lips aren't letting you flaunt your favorite lip color – or the lip care products you're used to give no pigment – rejoice in the use of our Lip Glaze!
Made with natural fruit pigments and nourishing, soothing ingredients like rose petal and lavender, this glaze offers both lip care and sheer color all day long. And with the free-radical fighting power of plum and raspberry extracts, your lips are extra protected! Available in 20 stunning shades.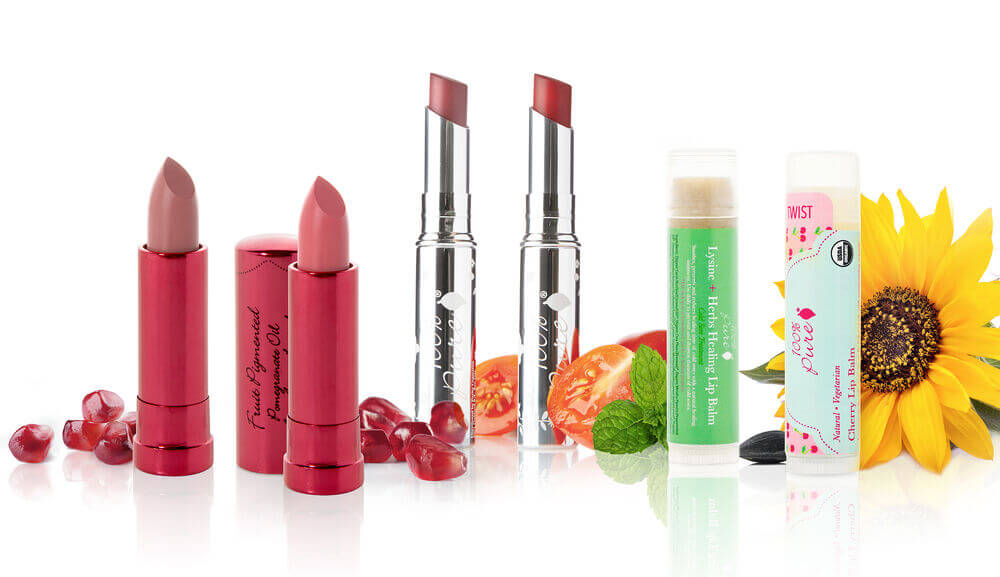 For Cold Sores: Lysine & Herbs Lip Balm
When lips are so chapped and sore, you need the best lip care possible. It needs to deliver soothing effects, and fast. Enter our best-selling Lysine + Herbs lip balm formula.
One of the best lip care products you can treat your lips with is lysine: an amino acid that promotes softness while alleviating burning, itching, and irritation associated with cold sores. This lip balm's soothing properties come through even more with echinacea, propolis, and lemon balm.
Note to vegans: propolis is made by bees, and is therefore not considered vegan.
For Bold Color: Fruit Pigmented® Pomegranate Oil Anti Aging Lipstick
When you don't want to compromise bold lip color for some soothing relief, look no further than this silky smooth lipstick. Available in 16 vibrant shades, these lipsticks offer bold color with all of the benefits of the best lip care.
With skin-strengthening benefits from shea butter and vitamin E, this lipstick provides rejuvenating benefits for dry or depleted lips. Raspberry and tomato extracts promote protection against UVA and UVB rays, while pomegranate oil smoothes the appearance of wrinkles while boosting shine.
For Plumping: Grown Alchemist Age-Repair Lip Treatment
For those seeking lip conditioning and plumping, this treatment from skin care brand Grown Alchemist makes for a truly indulgent lip care product. With collagen, hyaluronic acid, and a peptide complex, this lip balm is nothing short of a hydrating powerhouse. Violet leaf and antioxidants protect the skin while boosting blood flow for extra kissable-looking lips.
For Overnight Hydration: Biossance Squalane + Rose Vegan Lip Balm
When none of the other lip products are hydrating enough, we still have one last option up our sleeve: a lip mask. This one is a fragrance-free, petroleum-free formula starring rose wax and plant-based squalane. Wakame algae helps restore and replenish hydration and plumpness. As a bonus, the hygienic tube holding this formula is made with 100% renewable, biodegradable sugarcane.
We carefully hand-select products based on strict purity standards, and only recommend products we feel meet this criteria. 100% PURE™ may earn a small commission for products purchased through affiliate links.
The information in this article is for educational use, and not intended to substitute professional medical advice, diagnosis, or treatment and should not be used as such.
Sign up to our email newsletter for more blog updates and exclusive discounts.
< Older Post | Newer Post >