Do Freckles on Lips Spell Sun Damage
Why all freckles on lips should be monitored, and how to keep lips healthy and smooth
Posted on February 3, 2022
Written by: 100% PURE ®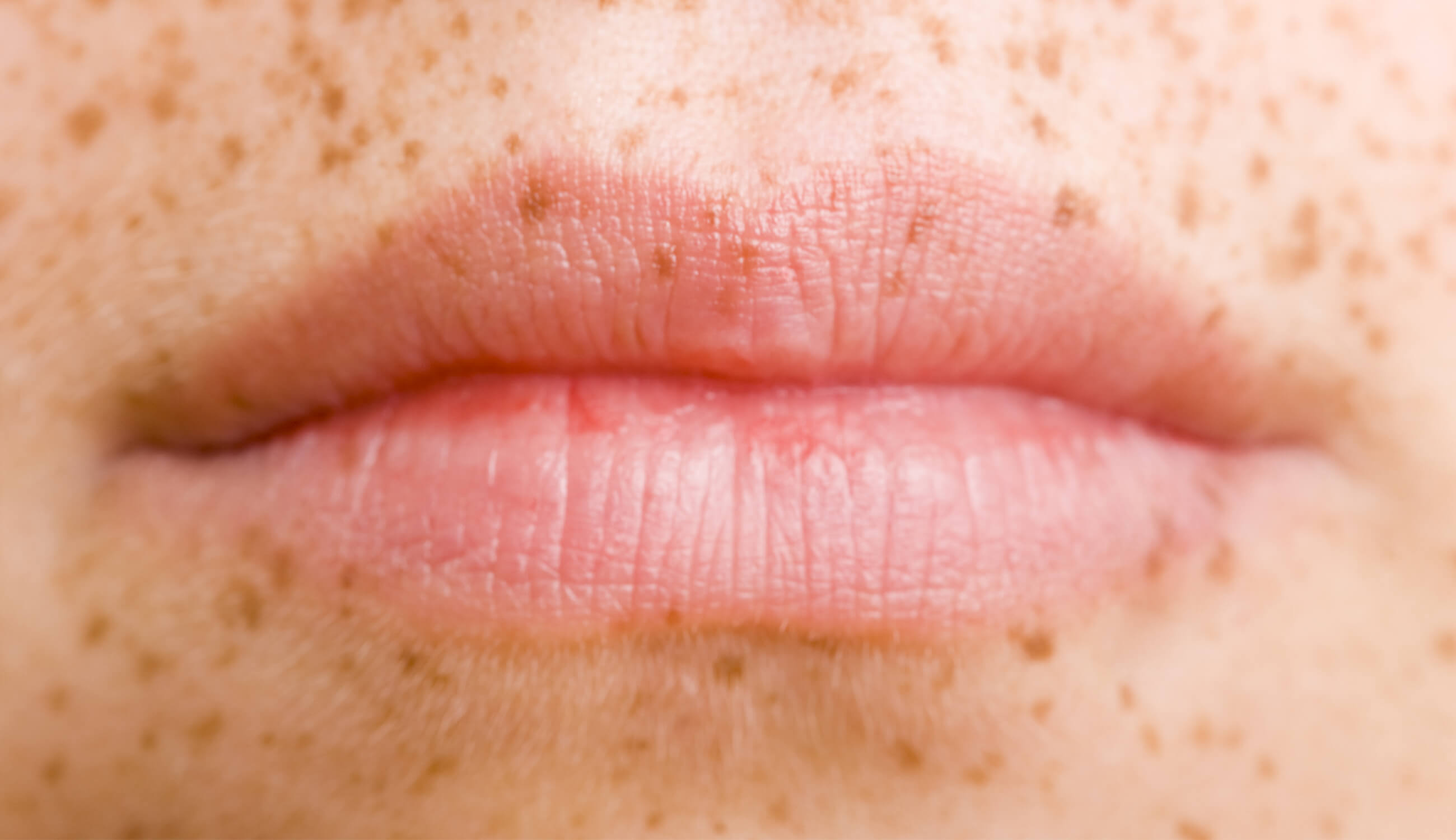 From dotting our noses with eyeliner to dabbing on faux beauty marks, freckles are easy to emulate. But considering the research on sun damage, those of us with natural freckles on lips and other parts of our faces might wonder if they're signs of more harm than good.
The good news is not all freckles on lips are signs of serious skin conditions or sun damage – in fact, most aren't! For the instances that they do indicate underlying issues, we'll explore the common warning signs. Stay tuned to learn about the risk factors that accompany malignant freckles on lips and protective measures to mitigate sun damage.
Are Freckles on Lips Harmful?
Freckles are small spots on your skin. They're usually brown in color, but you might find that some can be more red. They usually populate wherever you get the most sun exposure. Those with freckles might find them on their cheeks and nose, or even their entire body. The scientific name for a lip freckle is labial melanotic macule or lip lentigo.
There are two types of freckles: ones that you've had since birth, and ones that you've developed due to sun exposure. In the summer months, your freckles can intensify in color; winter months usually lead to freckles fading.
Freckles on lips are unique because of their location. Your lips tend to be thinner and more delicate since there are only 3-5 layers of skin in this area. That means any pigment that forms underneath the skin on your lips is more noticeable. Those with freckles on lips tend to have skin that's more sensitive to sun, too – and will likely form freckles on lips more quickly.
One question often asked is, "do freckles on lips go away?" The answer is, sometimes. They might come and go or they might be permanent, and both are normal. While freckles on lips aren't normally harmful, there are some indications that you should get them checked out. Go to your dermatologist if: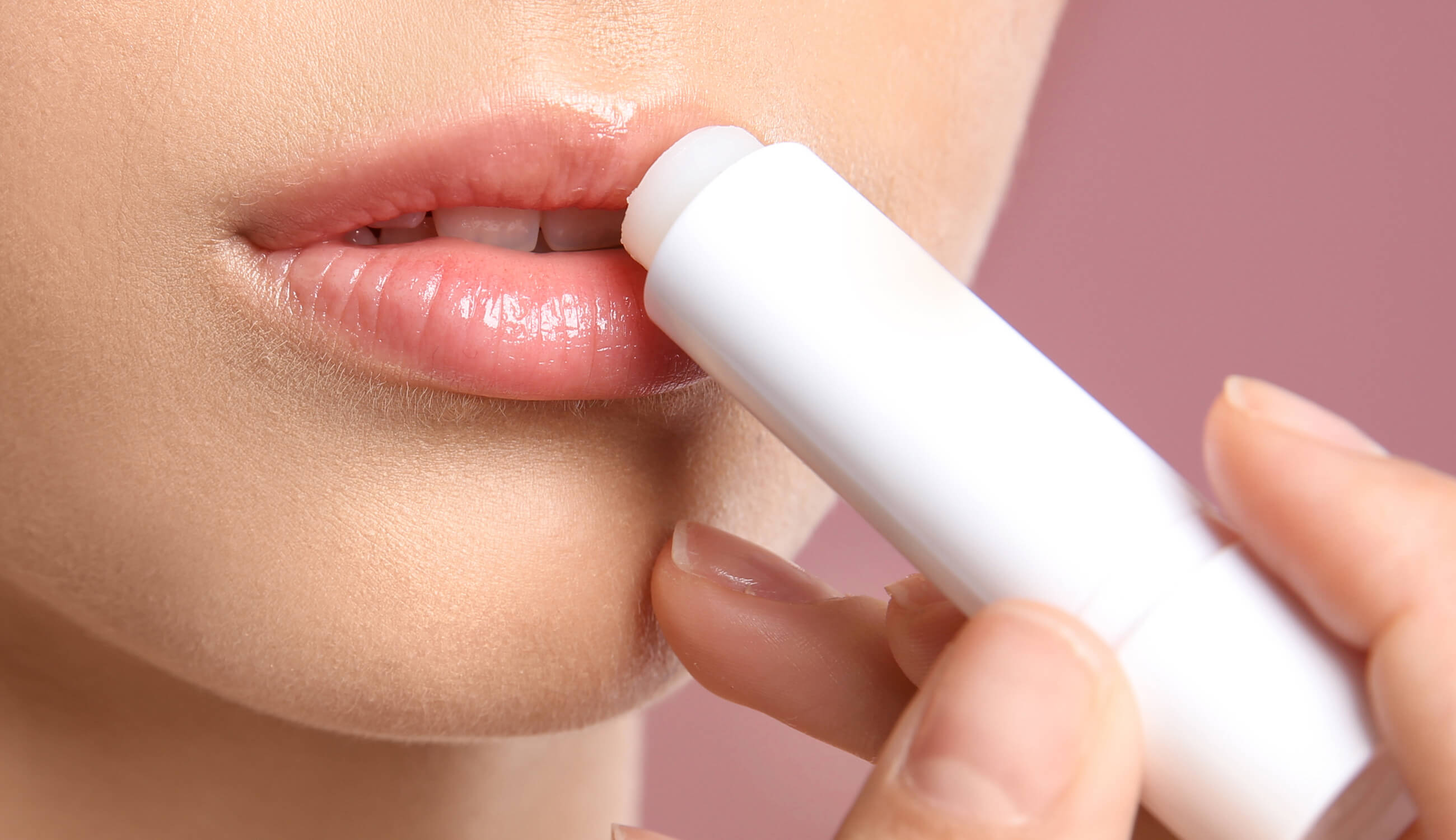 Sun Spots, Freckles, or Moles?
With these details in mind, there's also a difference between sun spots and freckles on lips. While both sun spots and freckles on lips can come from sun damage, there are a few key differences.
Sun spots tend to be larger and more defined than freckles. Freckles tend to show up more in those with fairer skin; sun spots tend to affect a wider range of skin tones. Freckles can fade and get darker. Sun spots will either stay the same or get darker due to sun exposure.
Moles tend to appear much differently than both sun spots and freckles; they're a group of skin cells that cluster above the surface of the skin. They tend to be very dark brown or black, usually not changing much.
Don't Forget SPF for Your Lips!
Using the proper sun protection will help you go far in preserving youthful skin while preventing premature wrinkles – but what about the skin around your lips?
Just like the skin on our face, the delicate tissue of our lips is highly susceptible to burning. When exposed to excess sun damage overtime, significant aging factors may occur. The nice thing about lip balm is that – unlike body sunscreen – it only takes about a second to apply, and you can easily stow it away in your pocket or purse.
According to experts, you'll benefit most from lip balms that act as a 2-in-1 product. Here are a few of our clean beauty favorites:
When using lip products, stick to toxin-free formulas like the ones above; they keep harmful ingredients away from your mouth. Many drugstore SPF lip balms contain a number of toxins, like the following:
Octinoxate

Oxybenzone

Avobenzone

Cinnamate

Petrolatum or Petroleum

Synthetic fragrance

Chemical Dyes (Commonly listed with a # next to them)

Mineral Oil
On the flip side, some of the most beneficial ingredients in lip balms are humectants. Hyaluronic acid and aloe vera draw moisture into the skin instead of repelling it. Emollients like shea butter and coconut oil lock moisture in place, to keep lips soft and supple against environmental exposure.
When looking at lip balm scents and flavors, essential oils can offer potent natural fragrances plus benefits to the skin. Food grade natural flavors are also safe to use near the mouth, like the ones found in our Cherry Lip Balm.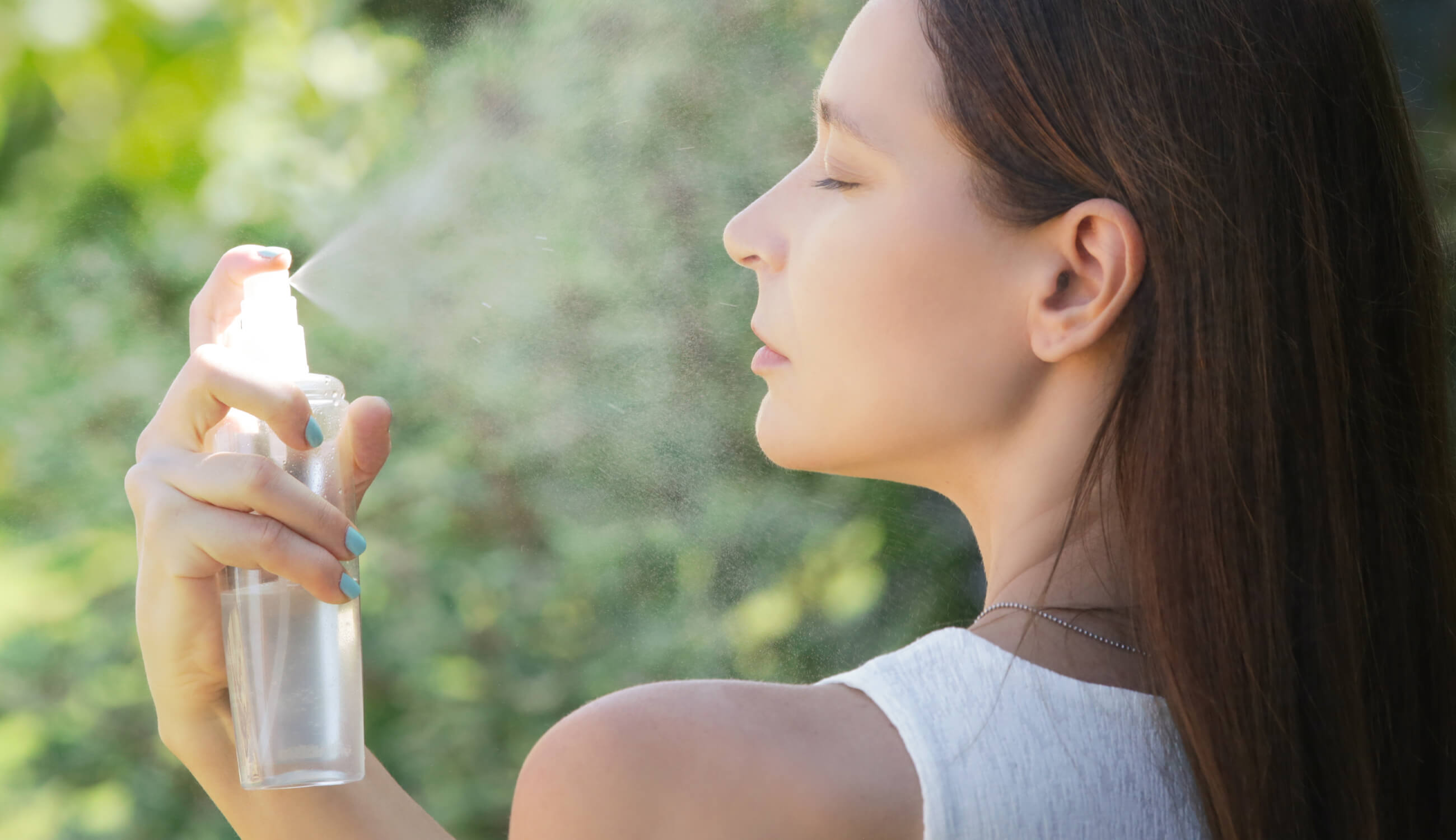 Preventing Sun Spots on Your Lips
We can all agree that prevention efforts are preferable to fixing a problem after the fact! Whether you're interested in softening freckles on lips or preventing age spots, there are a couple of measures you can take. The overarching theme? Protect your skin from the sun!
#1: The most important measure is SPF – always wear sunscreen!
As mentioned in the section above, your first line of defense is wearing an SPF lip balm. Or maybe you wear facial sunscreen, but don't want to use a separate lip product. In that case, you can add some of your regular face sunscreen onto your lips. A soothing, nourishing option is our Green Tea SPF 30, which can help hydrate the skin and protect the delicate skin on your lips. Remember to reapply after eating or drinking!
#2: If you enjoy wearing lipstick, why not use primer and SPF in one step?
A foundation or concealer with SPF can help to protect lips and enhance color. This is especially true if you're using a hydrating or dewy foundation. The moisturizing ingredients in these formulas are particularly great for preparing a matte lip.
#3: If cream formulas are too messy for you, a setting spray with SPF is another option.
Setting sprays are an easy way to apply SPF to your lips and face after makeup. They tend to be more lightweight than lotions or creams, too.
PRO TIP: While you can use regular spray sunscreens on the body, they're not ideal for the face and lips. You should not spray regular sunscreen directly on the face or use it on the mouth area.
#4: Try using vitamin C and vitamin E on your lips.
Combined, they can help boost your sunscreen protection and target free radicals. Plus, vitamin C is a known skin brightener! Remember that your lips are more delicate than the rest of your skin; you might want to avoid ascorbic acid, a potent form of vitamin C that can cause irritation. If that's your case, opt for a serum with magnesium ascorbyl phosphate instead.
#5: Take the steps to quit smoking.
Tobacco products can often exacerbate or cause hyperpigmentation in the lips. More significantly, they can increase your risk of lip cancer. This is why it's especially important for those who smoke to go to a dermatologist if they notice spots on their lips.
Instead of sunbathing for beauty marks, take a page out of our book and try out a chocolate brown liquid liner for faux freckles. You get to choose the placement and intensity of your freckles. Even better is that your lips get to stay as supple and youthful as possible!
We carefully hand-select products based on strict purity standards, and only recommend products we feel meet this criteria. 100% PURE™ may earn a small commission for products purchased through affiliate links.
The information in this article is for educational use, and not intended to substitute professional medical advice, diagnosis, or treatment and should not be used as such.
Sign up to our email newsletter for more blog updates and exclusive discounts.
< Older Post | Newer Post >