What Are Your Freckles Telling You?
Spot the difference between freckles and sun damage, and perfect your freckled look!
Posted on May 24, 2019
Written by: 100% PURE®
Freckles are trending right now in the beauty community and it's no wonder why. They add warmth, dimension, and a little natural contour to the face. Whether your freckles are sprinkled over your nose or dusted across your entire body, they're naturally you and that's what makes them special. You may be naturally predisposed to freckles if you have fair skin, red hair, or spend a lot of time in the sun, but how do we know the difference between natural freckles and real sun damage that might be a sign of danger lurking beneath the skin? It is totally possible that your little ankle freckle is just that, but it isn't unrealistic to say that we may be mistaking a dangerous mole for an innocent freckle. Let's chat more about how to spot the difference, the daily care for your freckle-prone skin and makeup tips to pair perfectly with a real (or faux) freckle look.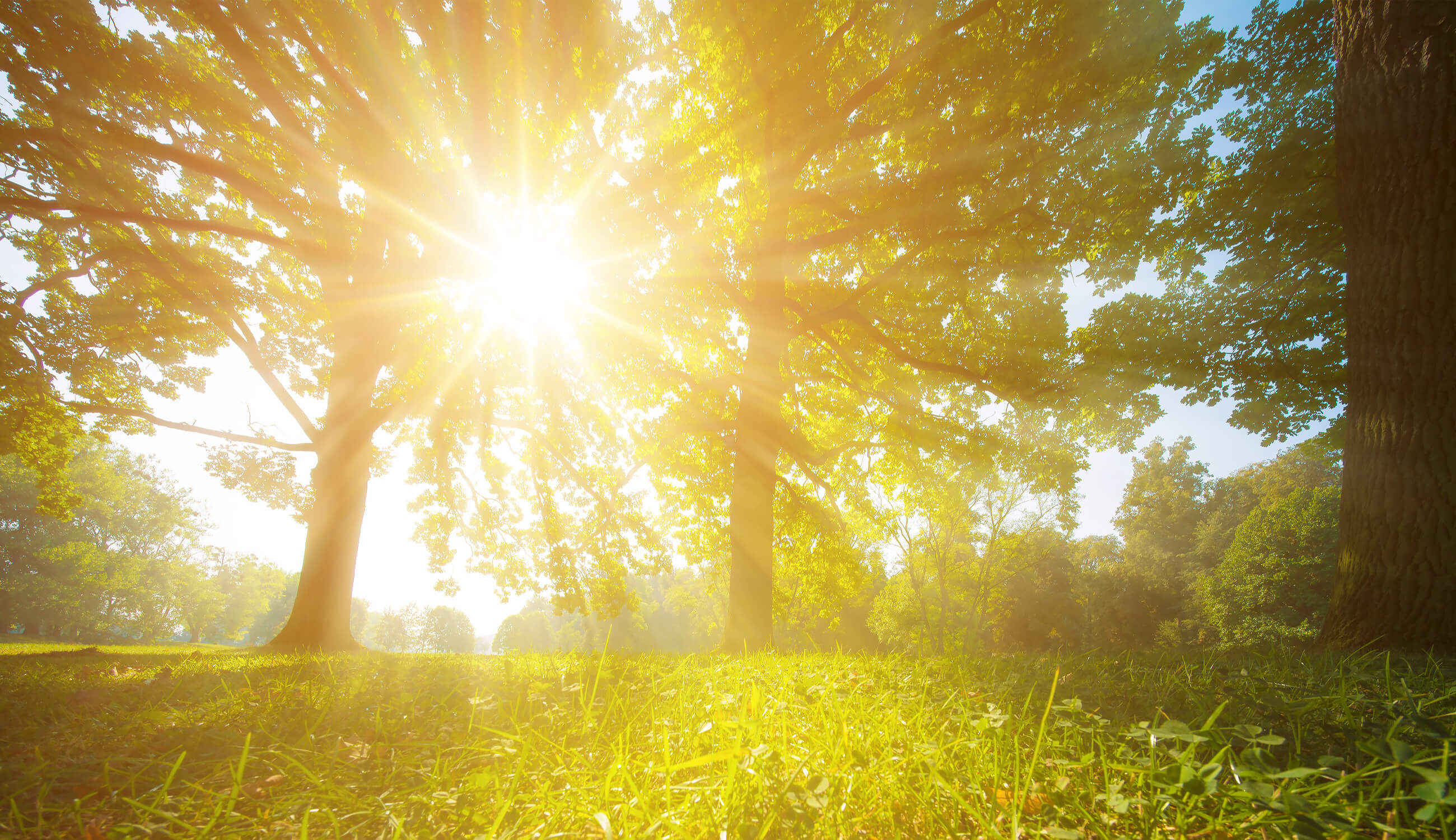 The Difference Between Freckles and Sun Damage
Were you born with it? Your freckles, we mean. Some of us have freckles from a very young age – even as young as toddlers. Thanks to dear old mom and dad, you have inherited the genetics for freckles, and since your youth you've discovered tiny copper-brown spots all over your skin. With more or regular exposure to skin, your freckles can become darker and more concentrated in formation, but once you've survived winter, you may notice that your freckles have somewhat faded away. This is the natural behavior of freckles. One important thing to note however is that there are a few circumstances that might inspire you to book an appointment with a dermatologist. Freckles that appear on the eyes (lids, pupils, under eyes) and on the lips can be a sign of serious skin conditions and should be examined by a medical professional.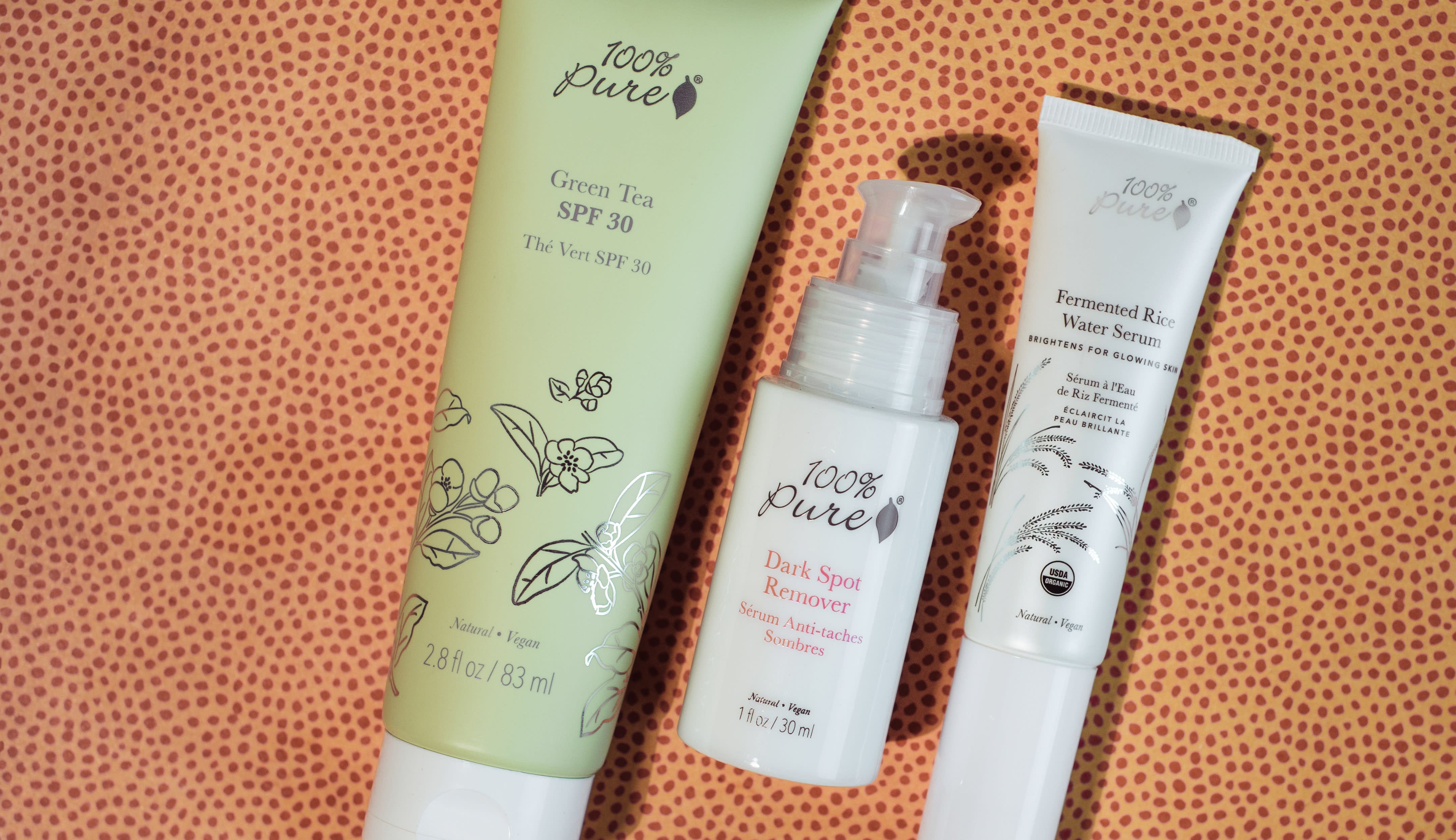 Brightening Skin Care
Step 1: Protect yourself, girl! There's nothing more important in sun protection than SPF. If you aren't using it, please stop what you're doing and buy some immediately. We get very spoiled thinking that spending time out in the sun all day is doing us good, that we often forget just how harmful UV rays are.
A soothing layer of Green Tea SPF 30 right against your skin is going to be just the remedy you need to fight against sunspots and damage. We mention this SPF is soothing because the formula comes complete with ancient super plant aloe vera. Not only does this hydrate the skin, but it helps to treat skin conditions like eczema and helps to heal pigmentation issues like age spots. Another happy hero in this SPF is raspberry seed oil. This ingredient comes supercharged with Vitamin C for amazing brightening power and high fiber content for supple skin. Honestly, if this is our only advice you take, it's to start incorporating this sun protectant into your routine.
Vegan? Check. Natural? Double check. Cruelty free? Sign us up, right?! The 100% PURE Fermented Rice Serum is heaven sent if you want to treat dark spots and hyperpigmentation on your skin. One of the most impactful ingredients in this serum is organic sake. In addition to being famed as a youth serum as sake tightens the skin, it also helps to clear overall complexion issues and fight acne. That's thanks to kojic acid-rich sake that is a natural skin brightening ingredient. This serum also contains white willow extract, which naturally contains salicylic acid, and gently exfoliates skin to reveal clearer skin beneath. Use this serum morning, night, or both for a moonlit glow.
How do you feel about dark spots? Probably not good, right? Same here, so we invented a serum to get rid of them. Enter the Dark Spot Remover, a lightweight PM serum crafted to boost skin cell turnover rate with natural active ingredients. New skin cells faster mean less visible scarring over time (with continued use, of course) and help in reducing the appearance of dark spots. In addition to the healing, anti-scarring aloe base, this dark spot remover contains matsutake mushroom extract, full of vitamins that are found to be anti-inflammatory and anti-aging. Finally, look to brightening lime and bearberry to get rid of scarring and age spots for an *almost* new complexion and skin tone that lasts way past the very last drop.
Freckles...or hyperpigmentation?
We've been there, too – the minute we see a dark mark, we're inches away from the mirror examining it anxiously. Short and sweet, the difference between hyperpigmentation and freckles is actually the cause of the spots. Sunspots are obviously caused by sun exposure, while dark spots can be caused by picking the skin or other types of skin damage or simply age. This pigment can be very difficult to neutralize but benefits from consistent brightening treatment.
Amped Up Freckled Beauty
Create a faux freckled look with two products and ten seconds of effort. Pair our Long Last Brows pomade in medium brown with the angled end of our Cruelty Free Angled Eyebrow Brush. Simply tap into the product, then go wild on your face until you feel satisfied with your freckly look.
Want to create a whole beauty look based on freckles, or have natural freckles and want to add some beauty juice to your look? Here's our tips to play up your freckled look:
Go for super full lashes! Something about the combo of bold, flirty lashes and lots of little freckles draws attention to the eyes in a way that no other look can. Try our Maracuja Mascara in black tea or dark chocolate for rich pigmentation and lots of volume.

Play up the warm tones of your freckles with a peachy, copper or rust colored lip. Go for our Gemmed Lip Gloss in the shade citrine or the 100% PURE Lip Caramel in rum nougat.
We carefully hand-select products based on strict purity standards, and only recommend products we feel meet this criteria. 100% PURE™ may earn a small commission for products purchased through affiliate links.
The information in this article is for educational use, and not intended to substitute professional medical advice, diagnosis, or treatment and should not be used as such.
Sign up to our email newsletter for more blog updates and exclusive discounts.
< Older Post | Newer Post >