How to Get Beachy Texture and Volume
Use the best volumizing shampoo to achieve beautiful beachy waves.
Posted on May 26, 2019
Written by: 100% PURE®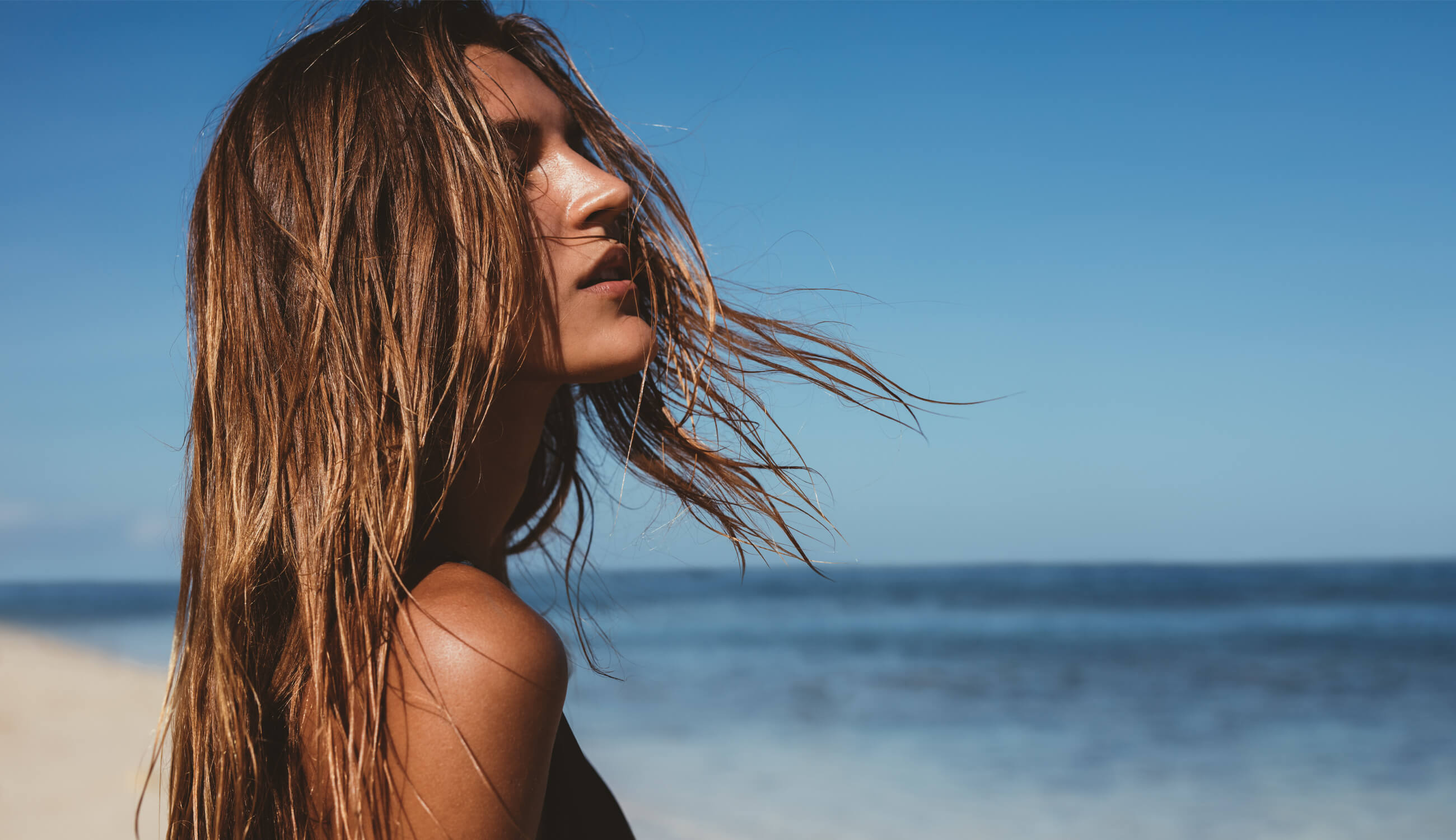 Yes, it's true! Summer is right around the corner. We're all getting used to more sunshine and warmer temps which quickly are ushering in full-blown beach vibes 24/7. Bronze kissed makeup, sandals, and beachy texture with a hint of volume are definitely in our sunny futures. If you're channeling a beach babe look, you'll need the best volumizing shampoo for every hair type in your summertime hair care routine! We're giving you tips and tricks (plus a DIY sea salt spray recipe) to achieve beautiful beachy texture with our secret sauce: the best volumizing shampoo on earth.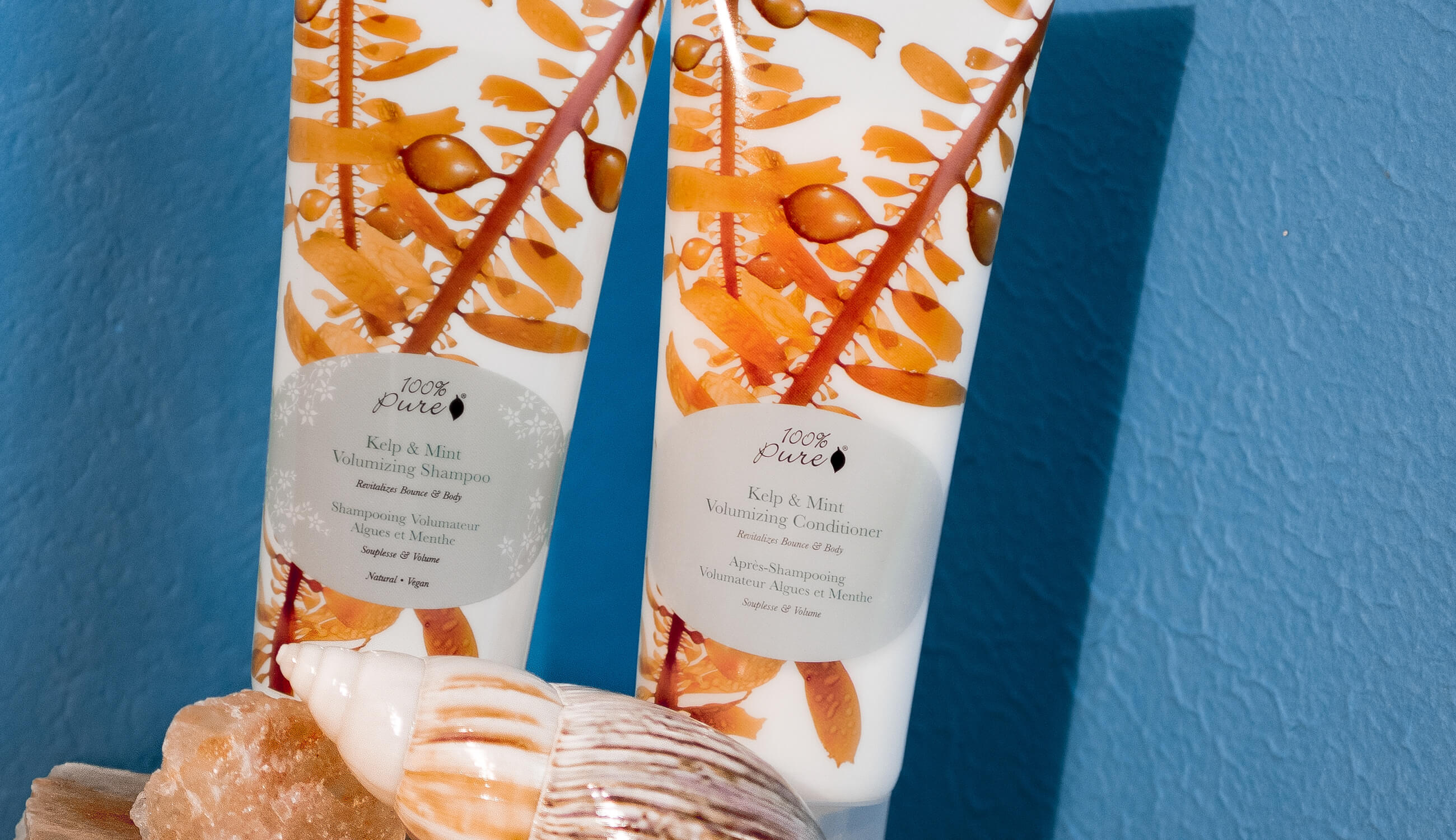 The Best Volumizing Shampoo
Even if you don't have fine hair, all hair types can benefit from a volumizing shampoo. Limp or sparse appearing strands are usually the cause of using the wrong shampoo. While many shampoos tout luscious, voluminous locks, most don't deliver due to heavy conditioning agents and product buildup weighing your hair down. This flat, lifeless hair appearance is not the beachy texture and volume you were looking for this summer season. Enter the best volumizing shampoo! Our Kelp & Mint Shampoo is a natural answer to all thickening and volumizing shampoos on the conventional shelves. Formulated with kelp extract and seaweed collagen for luster and volume, beauty editors love this shampoo for both its nourishing formula and impressive results. Achieve body and shine while nourishing each hair strand with a highly concentrated shampoo filled with hair beneficial vitamins, minerals, and plant extracts.
The invigorating mint gently purifies your precious hair while adding bounce, luster, and body. The hair trifecta. Our nourishing natural formula is not only cleansing your hair, but it's also building a better foundation for healthier, stronger, and glossier hair over time. By adding kelp extract, this natural hair thickener and fortifier plumps up individual strands for more hair volume and body. Keeping this shampoo readily available has been a challenge and we're constantly ramping up production to keep up with the demand. Once you've tried our volumizing formula, you'll wonder how you (or your hair) ever lived without it.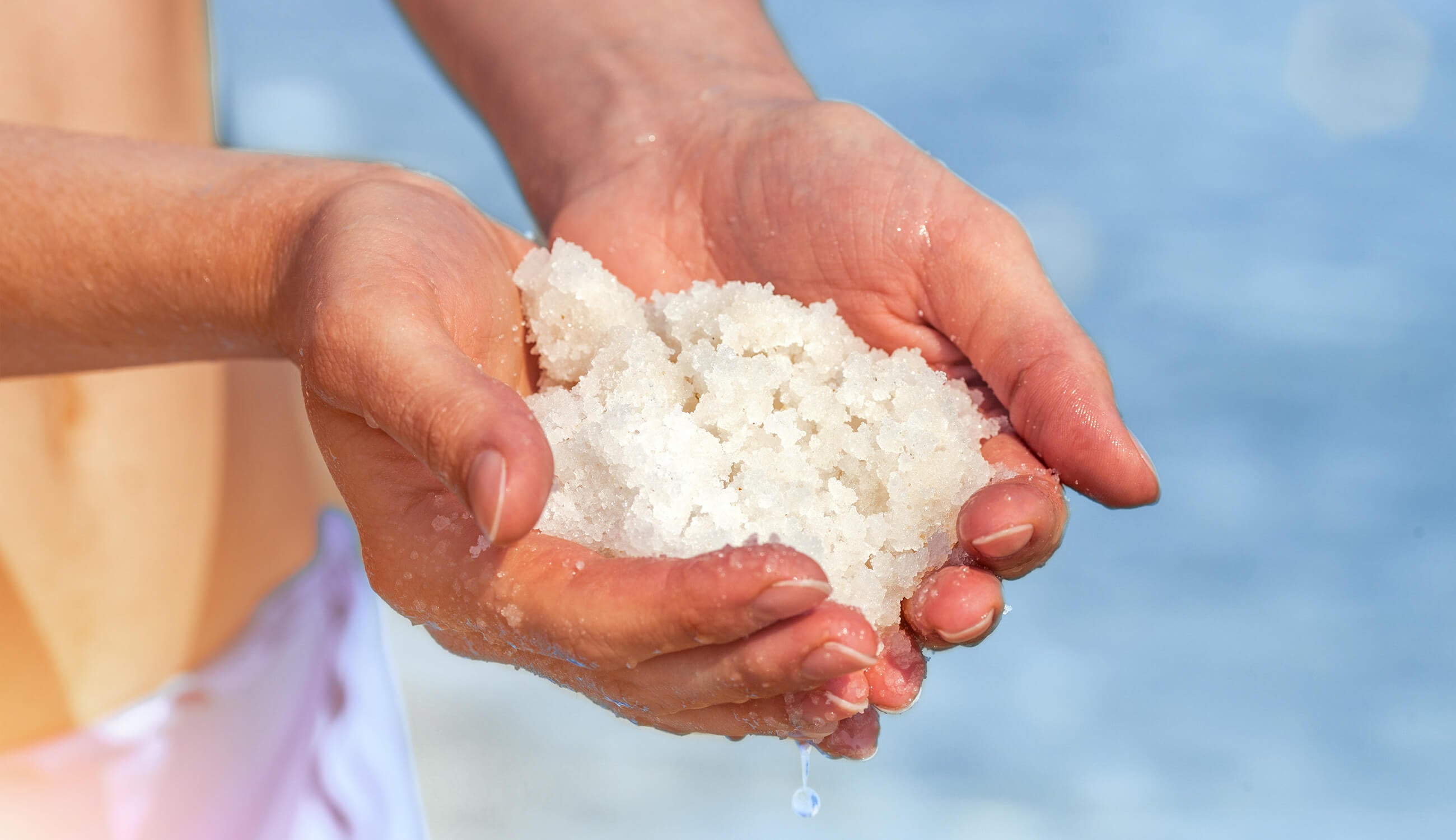 DIY Sea Salt Spray
You don't always need a whole list of styling products to achieve your dream look. Effortless, mermaid texture is the name of the game and we're showing you a quick at-home recipe to achieve that just left the beach look. Follow along for an easy DIY sea salt spray to spritz for beautifully textured, beachy waves any time.
Ingredients:
Spray Bottle
1 Cup Hot Water
3 TBS Seaweed Detox Bath
½ TSP Kelp & Mint Volumizing Conditioner
½ TSP Organic Vodka
Directions:
Step One:
We recommend using a clean, glass spray bottle for your DIY sea salt spray. Carefully pour the hot water into the bottle.
Step Two:
Using a funnel, add in the Seaweed Detox Bath, Kelp & Mint Volumizing Conditioner and organic vodka. We add the vodka for lengthening its shelf life.
Step Three:
Make sure the cap is securely fastened, and shake for one to two minutes or until you can see all the salts have dissolved in the bottle. Store in the fridge when not in use to help extend the shelf life.
Step Four:
Spritz, spray and enjoy!
How To Achieve Beachy Texture at Home
Now that we've made our DIY sea salt spray base for beautiful beachy waves, we're ready to move on! The first step for a sea-maid look is by starting with a strong hair foundation. Gently shampooing them will help build up thinning hair strands to have the textured volume and body that make up any beachy textured look. A few tips and tricks to achieve beachy textured waves at home:
DO let your hair air dry! Skip blow drying to let your hair's natural texture shine through.
DON'T start with soaking wet hair. Gently towel dry hair before moving on to styling.
DO experiment with different textures within one look! Try a few small buns with a few perfectly placed braids for a fun twist on the beachy look.
DON'T oversaturate your hair with your DIY sea salt spray. A gentle misting before braiding or bunning will do!
DO plan ahead! Braiding or bunning your hair the night before will help your hair naturally and slowly dry while you sleep, waking to beautiful beachy waves.
DON'T panic if your beachy waves are a little too intense right out of the bun or braid in the AM. Tame your texture with a few more mists of the DIY sea salt spray and a few passes with a large paddle brush. Gentle taming with fingers will do wonders to loosen your look.
Now that you have the secret to beautiful beachy waves, you'll be able to start summer off right. Even if you're only able to be a weekend beach warrior, you can still achieve your mermaid vibes all work week long by using the best volumizing shampoo and conditioner, plus your new DIY sea salt spray!
We carefully hand-select products based on strict purity standards, and only recommend products we feel meet this criteria. 100% PURE™ may earn a small commission for products purchased through affiliate links.
The information in this article is for educational use, and not intended to substitute professional medical advice, diagnosis, or treatment and should not be used as such.
Sign up to our email newsletter for more blog updates and exclusive discounts.
< Older Post | Newer Post >