Pink makeup is a huge trend for 2019 – are you stocked up on the top pink fruit pigmented® shades?
Posted on April 18, 2019
Written by: 100% PURE®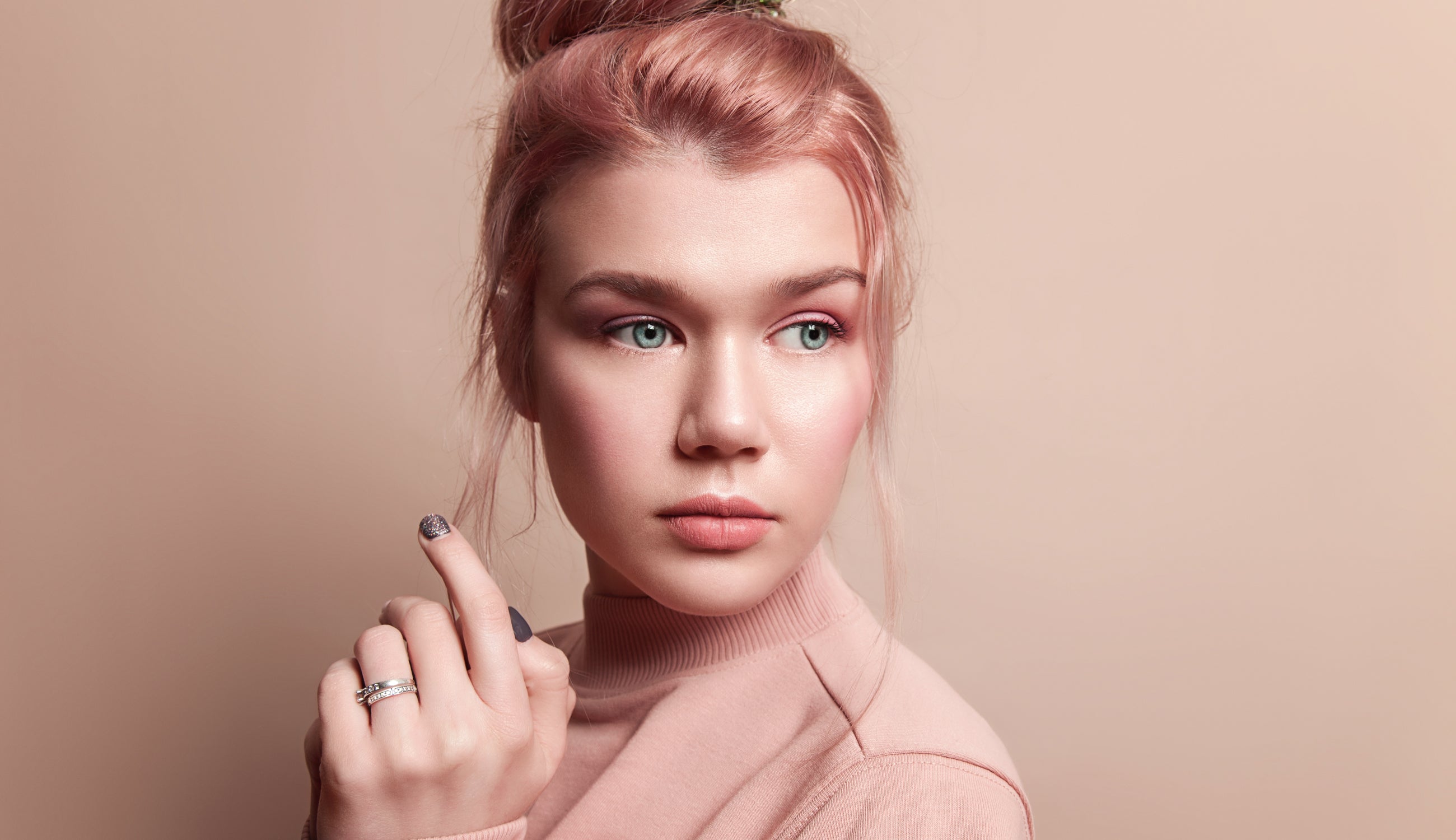 Don't we all feel pretty in pink? Pink makeup is perhaps one of the most celebrated looks in the history of beauty, and for good reason. On any complexion – from deep to pale, warm to cool – pink is uniquely flattering, in a league of its own where other colors just can't compete. That's because pink gives a natural flush to skin that implies healthy circulation and a vibrance that's both visually pleasing and complementary to any complexion.
If you believe in the power of pink makeup and how it can perfectly flatter your complexion, you're probably wondering which particular pink shades are worthy of your attentions. We've compiled our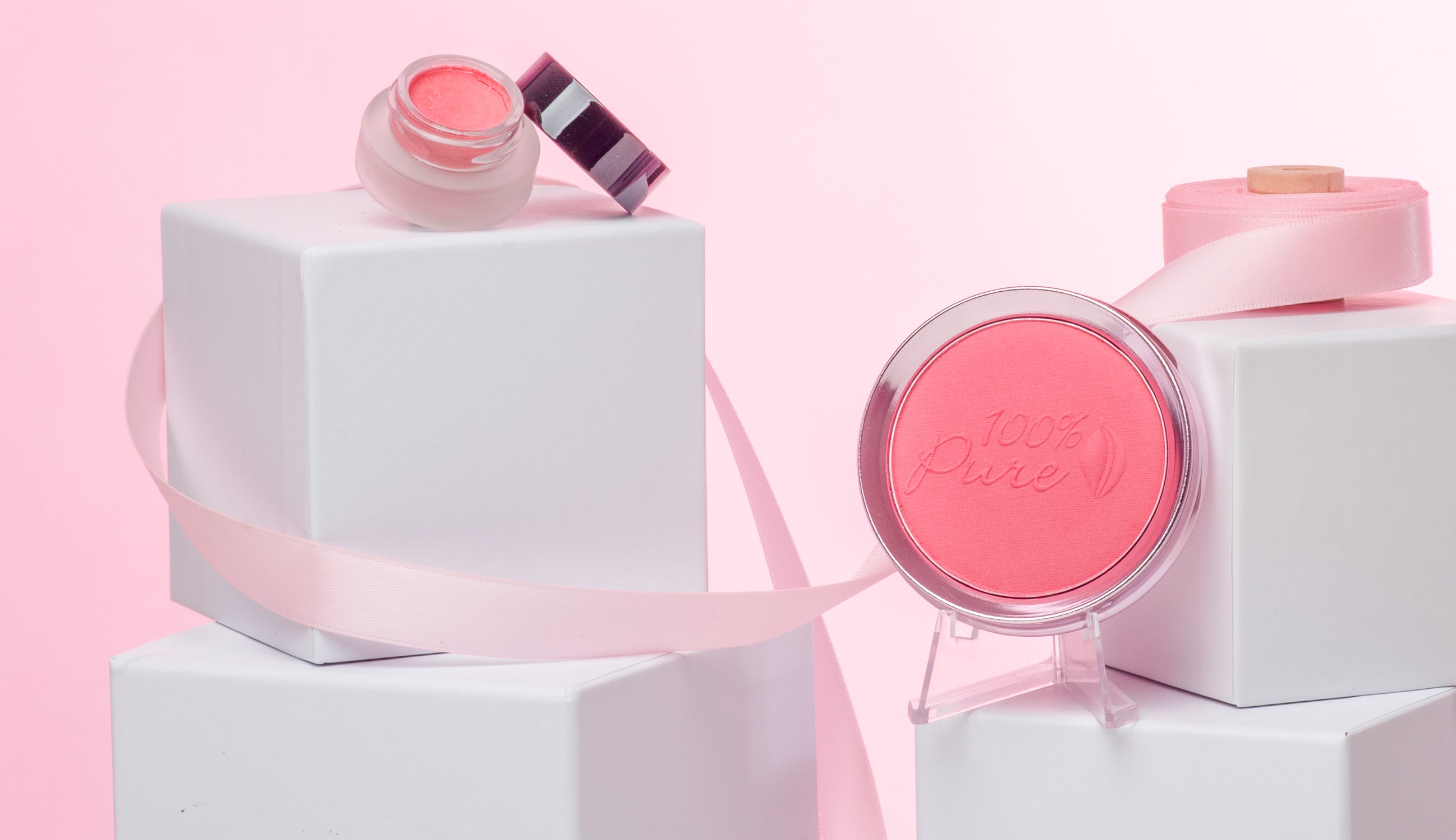 Pink Makeup: Blush
Blush, almost by definition, means pink. The word itself implies a flushing of blood to just beneath the surface of our skin, causing our cheeks to glow pink. Commonly thought of as a sign of emotional upset, blushing can also be a sign of healthy blood flow, happiness, and excitement. This is how we choose to use our blush: to give our cheeks a healthy, vivacious flush of color when we're feeling a bit sallow or pale.
Using a soft, fluffy blush brush with semi-loose bristles and a fruit pigmented® blush, you can recreate this healthy flush with just one or two quick swipes.
Our fave PINK fruit pigmented® shades: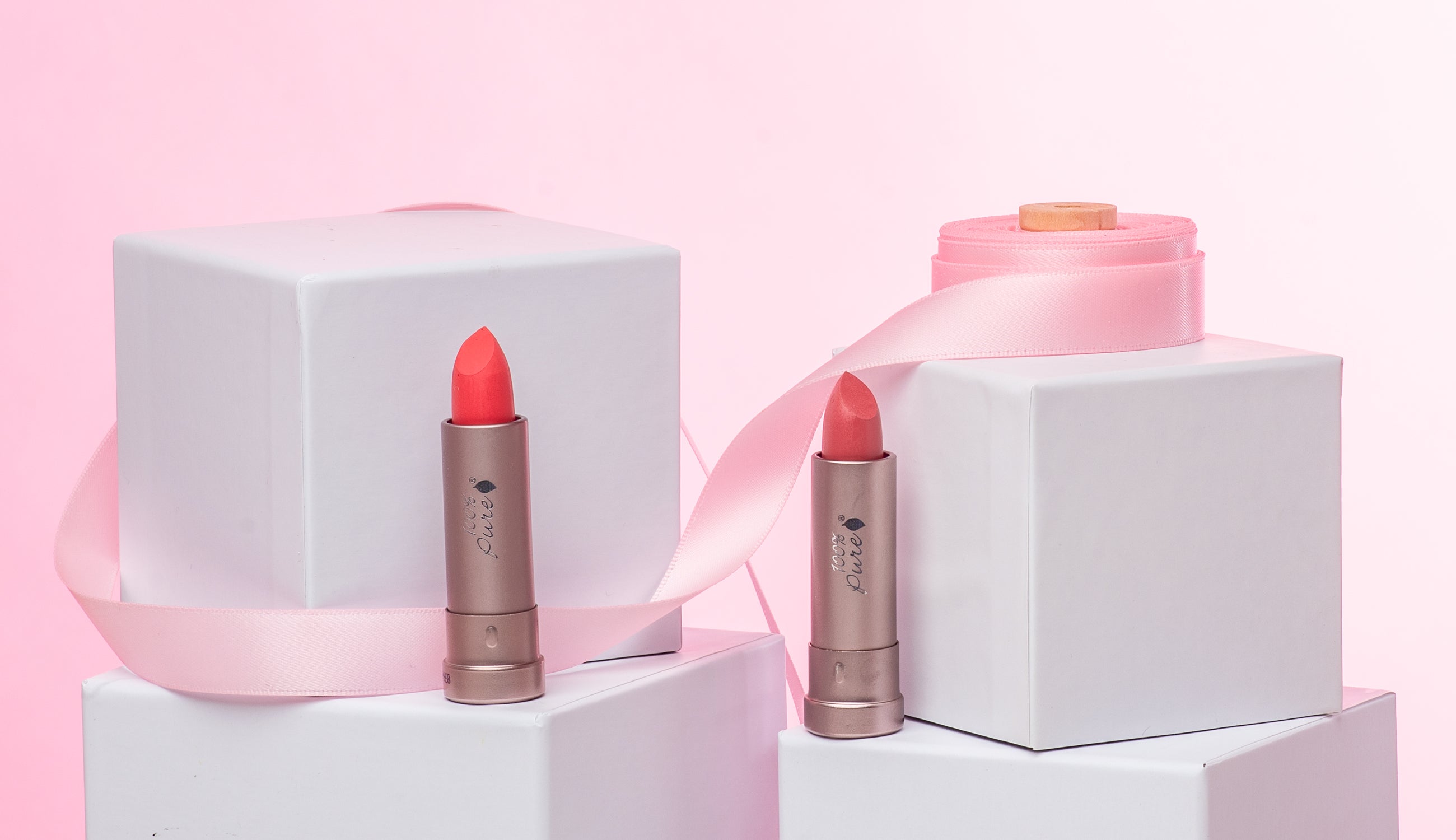 Pink Makeup: Lips
Nothing is more universal than a pink pout – whether you go with baby pink, coral, nude pink or deep magenta, everyone can pull off their own shade of pink lipstick. Our fruit pigmented® matte and satin lipstick shades are intensely colored with real fruit. Yep – that means that grapes, pomegranates, and cherries are creating those gorgeous pink makeup shades while working double time for your lips with natural supplies of anti-aging antioxidants and rich moisturizers.
Our fave PINK fruit pigmented® shades: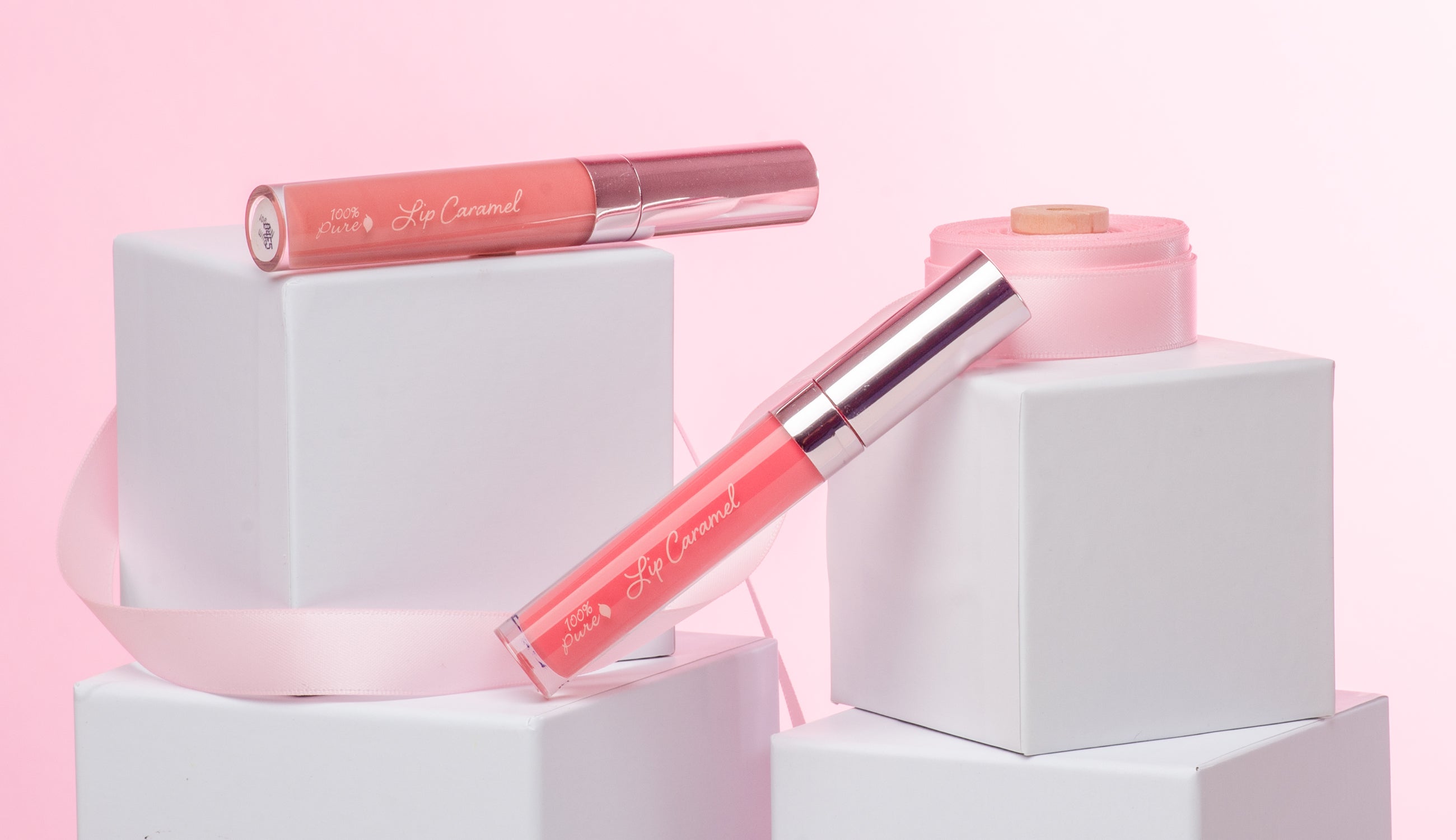 A liquid lip is simple and sweet when it comes to shades of pink. A rosy undertone with a glossy finish is nothing short of bubble-gum-sweet perfection – perfect for summer days, first dates, understated work looks, and everything in between. Gloss adds an essense of whimsy and playfulness to your look, and if you opt for full-pigment pink lip colors with a glossy finish, they'll look much more grown-up than your Barbie glosses of junior high.
Our fave PINK fruit pigmented® shades: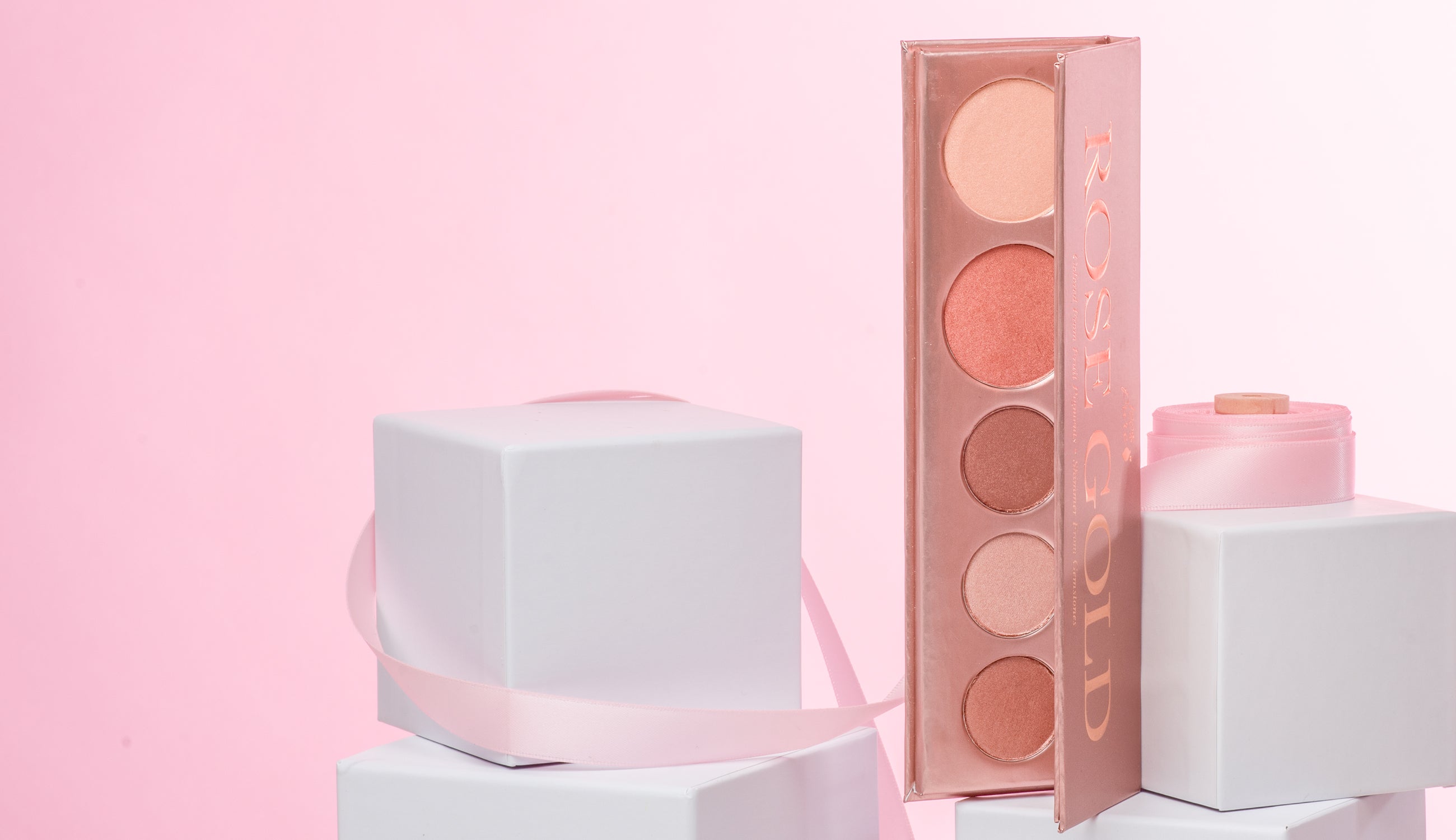 Pink Makeup: Eyes
All hail the almighty eye-flatterer: the Rose Gold Palette. This stunning fruit pigmented® makeup palette simplifies the pink makeup trend for you: it contains a blush, highlighter, and 3 versatile shades of eye shadow. There's truly a rosy hue for everyone in this palette: the warm bronze of Luster for tan skin, the pale rose of Gleam for cool and pale skin tones, and the universally flattering rose gold luster of Glimmer for pretty much any unique complexion.
If you're a bit intimidated by the thought of rose-hued eye shadows, you should know that this flirty and feminine trend is currently having a *big* moment. Celebs like Lady Gaga and Rihannaare making waves with this surprisingly versatile look (ranging from sweet to sultry), and we even spotted our favorite Mother of Dragons sporting pink shadow in a new episode. When an eye shadow trend reaches official "Queen" status, you know it's a BIG deal!
Single fruit pigmented® pink eye shadow options:
Fruit Pigmented® Eye Shadow: Cinnaban (a shimmery copper with pink undertones)

Fruit Pigmented® Eye Shadow: Bronze (a matte warm, reddish brown)

Fruit Pigmented® Eye Shadow: Vanilla Sugar (a sheer, peachy nude sheen)
PRO TIP: For a bold, ultra trendy look, opt for a blue mascara or silver eye liner to really make your rose-hued eyes pop.
Want more fruit pigmented® makeup guides? Try these on for size:
We carefully hand-select products based on strict purity standards, and only recommend products we feel meet this criteria. 100% PURE™ may earn a small commission for products purchased through affiliate links.
The information in this article is for educational use, and not intended to substitute professional medical advice, diagnosis, or treatment and should not be used as such.
Sign up to our email newsletter for more blog updates and exclusive discounts.
< Older Post | Newer Post >