5 Tips for a Melt-Free Makeup Look
Summer can be tough on your makeup – your beauty look will require a few trusty tools and the best foundation for oily skin to survive!
Posted on April 17, 2019
Written by: 100% PURE®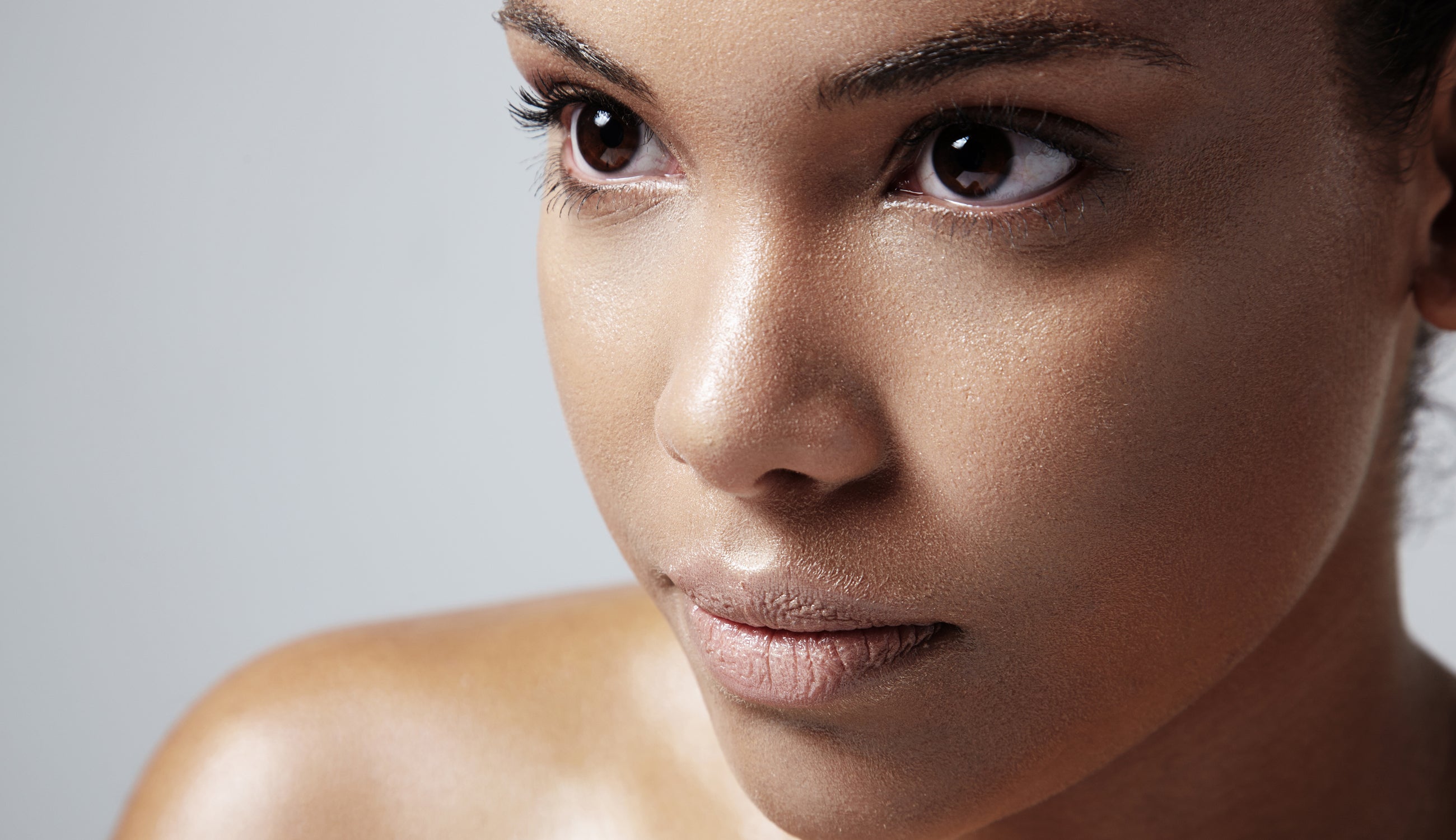 Want that warm, summer glow without the sweat and grease? Take fun in the sun to a whole new level with makeup that's built to outlast your oil. Combatting the elements, especially for oily and combination skin types, can be a real challenge. Creasing, unsightly pores and face products literally slipping off can kill the summer vibe pretty quickly.
We've got all the tools – primer, oil-absorbing sheets, and foundation included – to create a long-lasting beauty look that's photo-ready even after hours of wear. Here's the routine that you'll need to up your beauty game this summer, featuring the best foundation for oily skin.
Makeup That Helps Oily Skin Survive the Summer
If you're serious about keeping your makeup game flawless when temperatures rise and the sweat and oil ramp up, you'll need to perform an audit on your makeup bag. Peep our top picks for oil-absorbing makeup (including the best foundations for oily skin) below!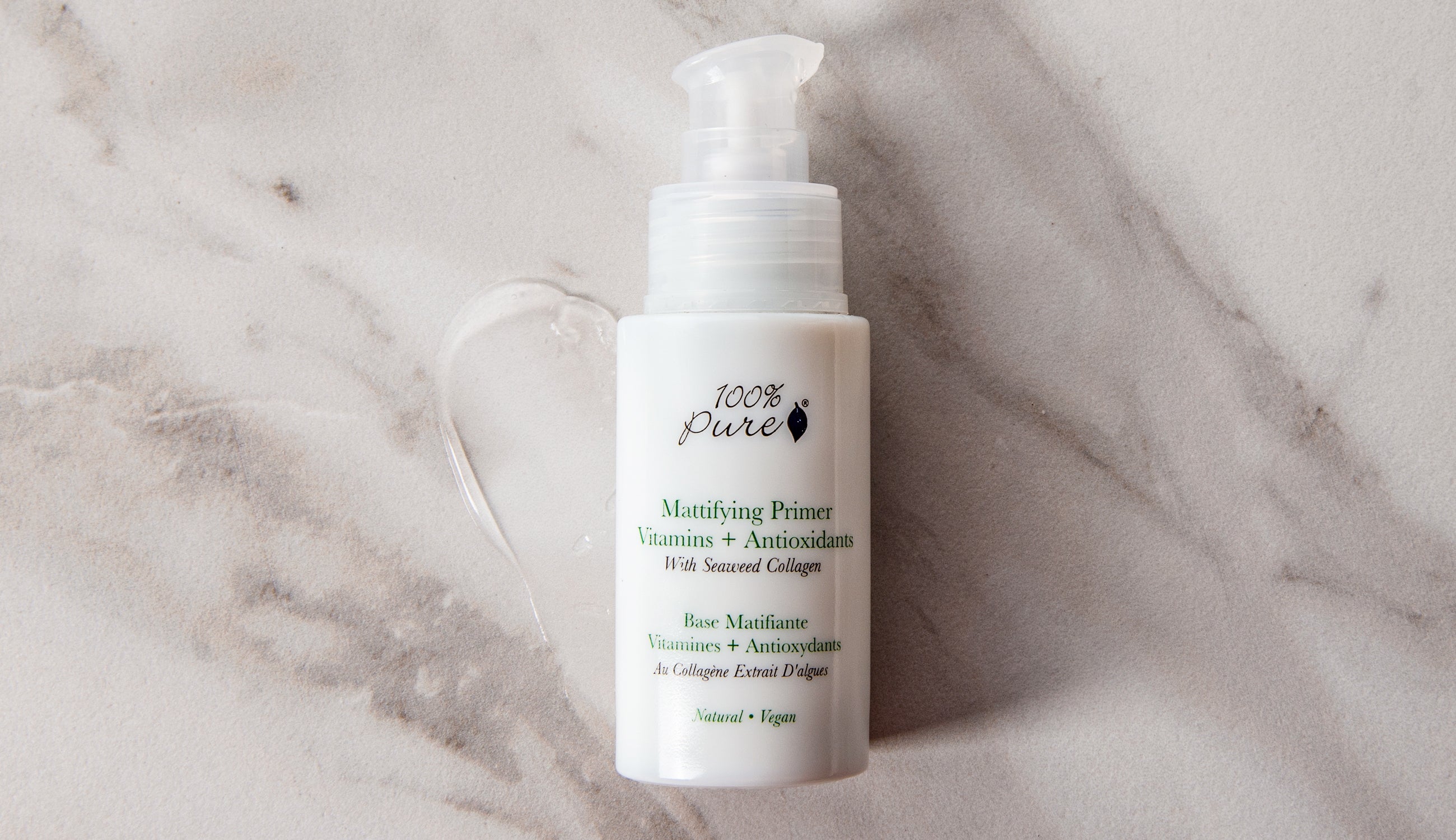 If you have oily or combination skin (and honestly, even if you don't) you should certainly be priming. Primer helps to create a smooth, even base for poreless looking skin. It grabs onto your beauty products and holds tight until you say let go (with a natural cleanser). More than that, it keeps your foundation smooth and crease free, preventing unsightly oil slippage and streaking. These are the results if you use the right primer – one that's silicone free, vegan, and formulated with plant power to communicate with your skin on a cellular level (Hint: that's this one).
This is truly a matte made in heaven, with soothing and balancing tea tree oil to bring skin to a gentle balance, and green tea to uplift with antioxidants while fighting free radicals that cause aging. For this anti-oil routine to work, apply this onto clean, freshly moisturized skin.
PRO TIP: Are you using a moisturizer that's suited for oily skin? If not, look for something with key ingredients for neutralizing oily skin. Oil fighters include tea tree, lavender, lemon, and caffeine.
Fruit Pigmented® Foundation
All skin is unique, and there are even small differences with those of the same skin type that might make one foundation preferable over the others, so we have two oily/ combo skin-friendly vegan foundations that will be your jam this summer.
Go lightweight: Fruit Pigmented® Powder Foundation
Probably our favorite thing about this powder is that it's virtually weightless, with a soft, velvet finish. The key ingredient here is rice starch, which works wonders for absorbing oil and banishing shine. Antioxidant rich acai oil ensures that your skin isn't completely devoid of essential moisture, while real fruit pigments offer medium coverage for a more natural complexion. White tea and eucalyptus also help to tone and refine your pores while you wear it, for more balanced oil production. This formula is perfect for a light dusting over your daily sunscreen, to help prevent excess shine – that way you can focus on flirting with your beach crush, rather than touching up.
Matte lovers: Bamboo Blur Matte Makeup
Matte foundation seekers rejoice! We know how difficult it can be to find a good matte foundation for oily skin these days, with the revival of glowing, dewy skin. Here's one that you'll love and that your skin will love, too. Let's start with some of the ingredients because let's face it – that's how the magic happens. This foundation includes a whole host of your favorite summer produce like sun ripened tomatoes and juicy peaches. These are essentially living ingredients, affecting your skin as soon as you apply your foundation by brightening and toning, balancing oil, and satiating thirst for longer wear and a flawless finish.
No matter which foundation you prefer, it's important to properly apply with our latex-free Makeup Blender. The moisture from the damp sponge really seals in your foundation to be crease-free, and provides that last kiss of moisture that your skin might be craving. This also helps to make the foundation look even more natural on the skin while still maintaining that matte finish.
There's only one powder we trust to fight that unsightly summer shine, and it's this powerhouse powder right here. Our Bamboo Blur Powder feels cooling and silky, like powdered velvet. This translucent to sheer, pigmented powder is feather light and dusts on as gently as a cloud. Use it as an all-over setting powder for a smooth, buttery finish that feels like your true skin, or layer up to reinforce foundation or concealer to prevent creasing. What's wild is that there are so many other translucent powders on the market that make ambitious claims that don't live up to the hype. Our pure bamboo silica powder gets the job done with a single set. Who knew flawless, all day lasting foundation could be this easy?
PRO TIP: Pair this powder with a blunt bristled smudger brush and you've got a match made in smudge-proof heaven! Dust the translucent shade over your lashes before mascara or even as an eye shadow setting powder to prevent oily lids from wreaking runny havoc on your eye makeup look.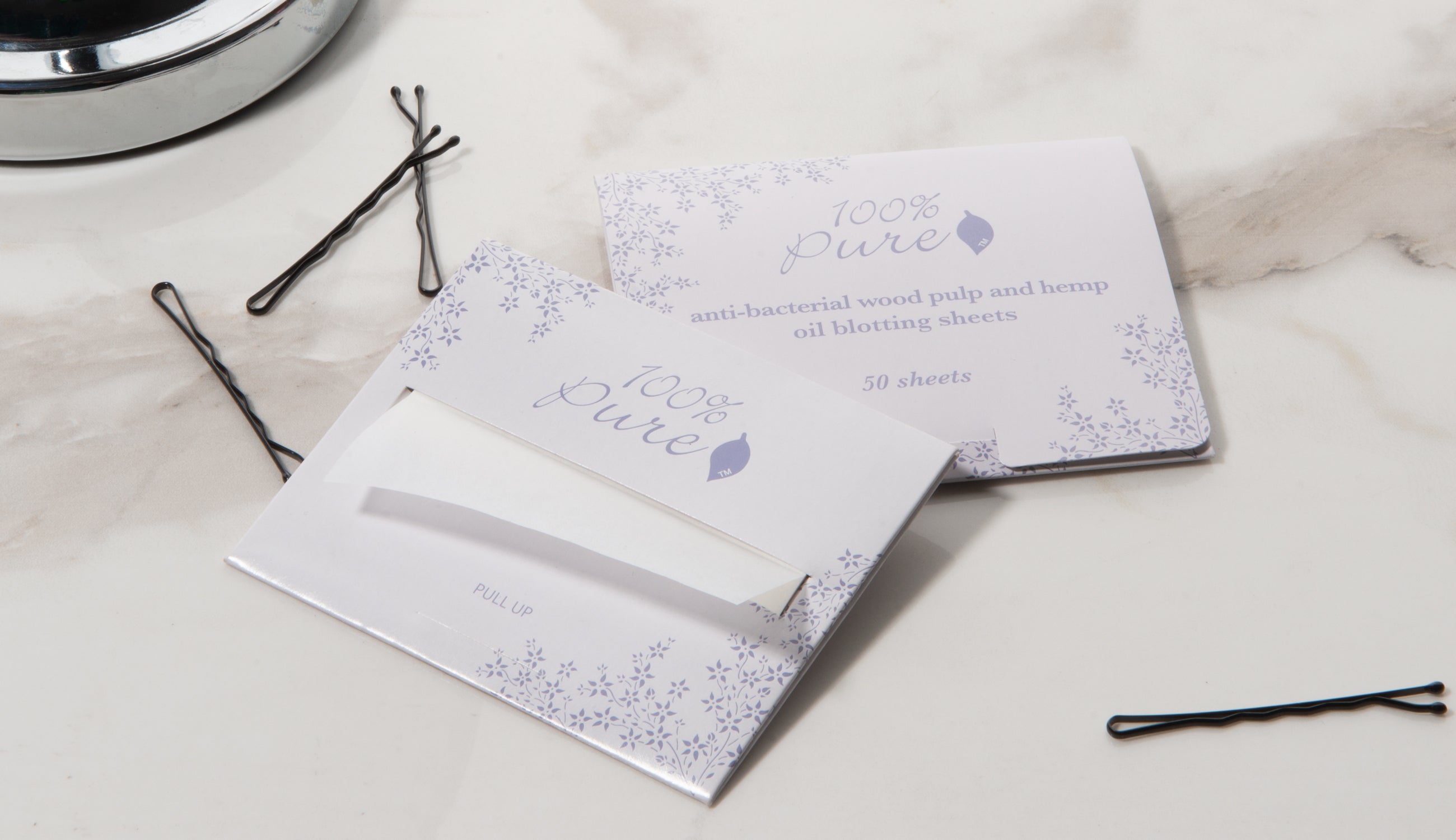 Tips & Tricks for Summer Oil Control
One of the oldest tricks in the book isn't a trick at all, but utilizes blotting paper to its full advantage. This stuff is usually small but it truly works to absorb all that oil sitting right on the surface of the skin. Just remember to gently press it down applying even pressure as not to disturb the makeup underneath.

Don't forget to prime your lids when you prime your skin? So many of us focus rubbing primer on our problem areas, like around the nose and mouth, that we forget the eyes altogether! Feel free to repeat the same skin primer that you use on your face right onto your eyelids, but another option that works as a great base for foundation is to prime with concealer. Be sure to use a super light layer and always set with translucent powder for a crease-free finish that works as an excellent base for richly colored shadows.

Did you know that you can set your eye makeup the same way you set your face? While it can be a little tricky to get the hang of the first time, setting your lashes with translucent powder will literally change your life. All those silly looking smudges on and around the eye area will be a thing of the past!

Take a Kleenex and fold it in half. Next, with a fluffy blending eyeshadow brush, dip it pretty generously into your translucent powder. Look up and position the cloth over the half-moon of your under eye area, holding it in place with your index and middle fingers, then look down and gently tap the translucent powder over the top of your lashes until well blended, focusing product on the lash tips as that is where product transfers most.
Ready for more summer inspired posts? Keep up here for more summer makeup looks, beauty tips, and SPF survival stories to keep you summer-ready all season long!
We carefully hand-select products based on strict purity standards, and only recommend products we feel meet this criteria. 100% PURE™ may earn a small commission for products purchased through affiliate links.
The information in this article is for educational use, and not intended to substitute professional medical advice, diagnosis, or treatment and should not be used as such.
Sign up to our email newsletter for more blog updates and exclusive discounts.
< Older Post | Newer Post >