Music Festival Survival Guide
Don't let your picture perfect festival makeup (or your skin) get ruined by sweat and sun!
Posted on April 1, 2019
Written by: 100% PURE®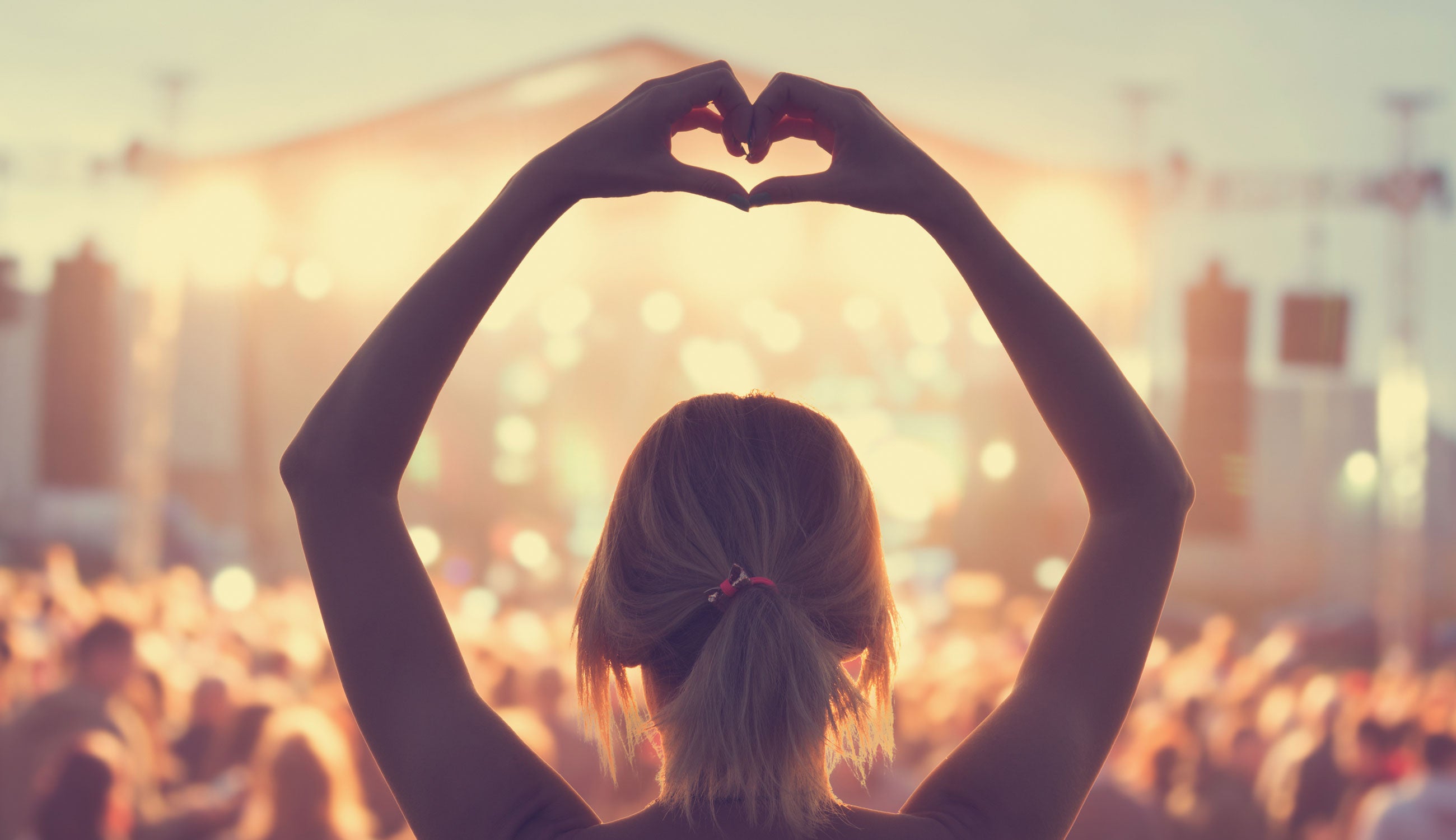 Are you a Coachella fanatic, a BottleRock babe, or a Stagecoach kind girl? It wouldn't be an understatement to say that the cultural phenomenon around music festivals has reached an all-time high. Everyone has their favorite festival or two that they'll attend every year – maybe it's late-summer Outside Lands that's your thing, or a sunset show at Red Rocks. With the recent announcement that even Woodstock would be making a comeback, it's safe to say that some music festival makeup looks may be on your horizon.
We're dishing on our music festival makeup and skin care go-to's, to help your skin (and your makeup) survive your favorite summer festivals!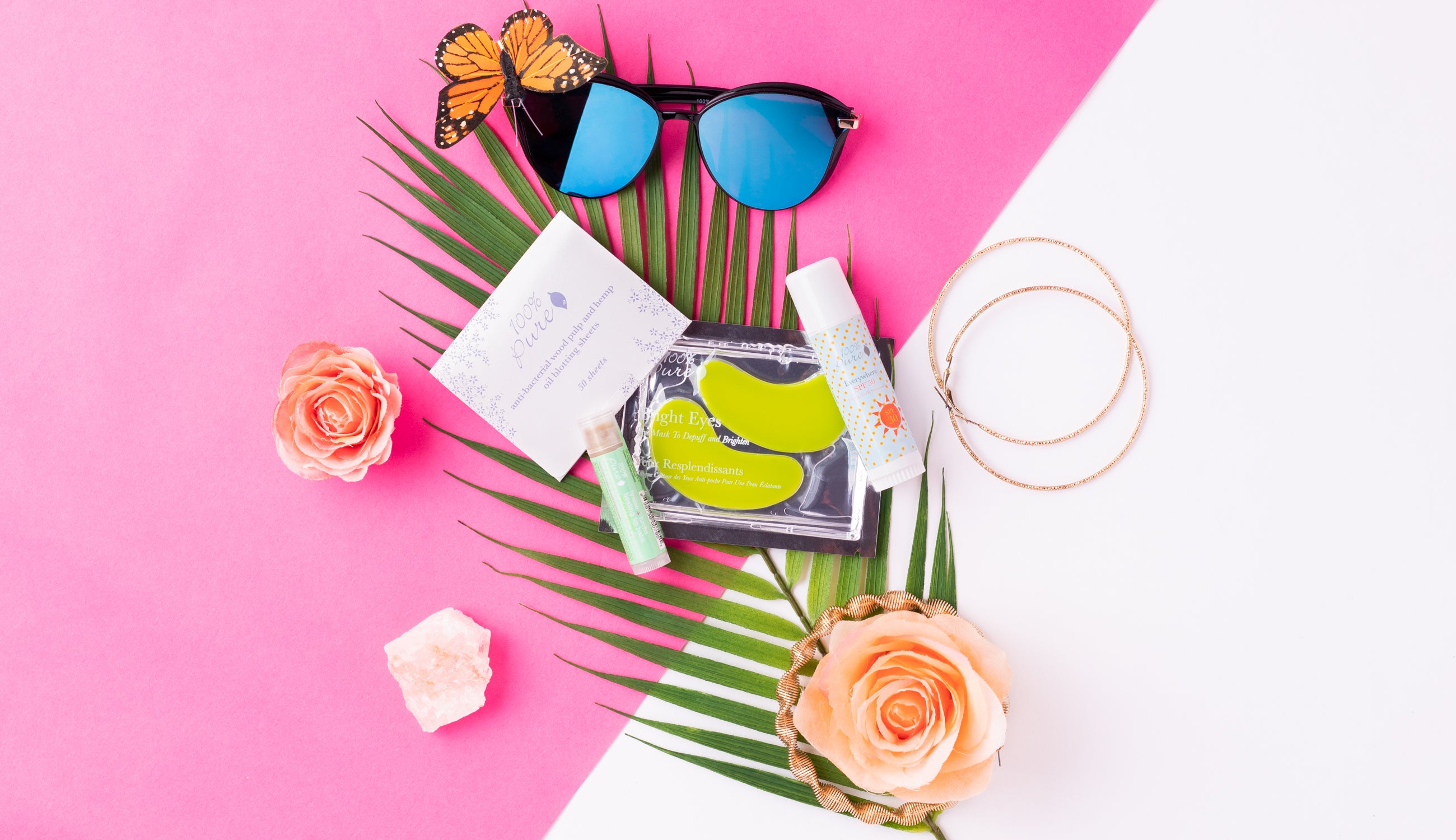 Festival Skin Care Favorites
What's red, crispy, and dry all over? Nope, it's not your favorite brand of BBQ potato chips – it's YOU, after a long day in the hot summer sun after forgoing a protective skin care routine. If you're going to survive music festival season and all that goes with it (exposed skin, more alcohol than you'd care to admit, and lots of sun), you'll need to go all-in on a proper skin care strategy.
Here are our must-have skin care saviours for summer festival season:
De-Puffing Eye Masks
For those of you who can still stay up past 10pm, those pretty peepers of yours might look a little dark and puffy the next morning. If you stayed out until 1am to see your favorite artist on the mainstage, chances are you could use a little caffeine in your morning routine – and so could your skin. Restore essential hydration and depuff tired eyes with a pair of cooling gel eye masks, packed with 3 types of caffeine from tea and coffee. These babies will come in clutch on day 3 of your desert music festival marathon!
Sunscreen
Sun protection should be your number 1 priority this summer, so don't get it twisted – unless, that is, you're using a sunscreen stick. You can go the purse-friendly route with a balm sunscreen formula, which tends to be a favorite of those on to go. You can reapply with ease on places like your nose, forehead, cheeks, and hands. For super-fast, full-body coverage, go for a sunscreen mist that helps to cool down and mattify your skin. A word to the wise? Stay above SPF 30 if you plan on being outside all day, and reapply at least every 80 minutes, no matter if you're using stick or spray sunscreen.
Lip Balm
Nothing beats a pair of soft, smooth lips – and nothing dehydrates those soft lips faster than the sun. If you plan on wandering the grassy lawns of your favorite festival this summer, keep the delicate skin of your lips protected with moisturizing and healing formulas. Try our Lysine + Herbs lip balm for a minty fresh, soothing treatment, or go with the multitasking and moisturizing Sweet Mint SPF 15 lip balm.
Hydrating Serum
If you've read our posts before, you know we're serum-fanatics through and through. It's our belief that the benefits a good serum should never be underestimated, and that goes for summer skin care, too. While there are a multitude of summer-friendly formulas we could list, it's key to start and end your day with hydration. A lightweight, hydrating serum with cooling and skin-refreshing properties could be the difference between festival makeup success and dry, itchy irritation at the end of the day. Layer our Sea Culture Replenishing Serum on under your SPF and any other daily serums, then apply your makeup after serums have fully absorbed.
Blotting Paper
Using an antibacterial oil-blotting paper will not only help to control excess shine, but will also help makeup last longer. While you're dancing the night away or rushing from stage to stage in the midday sun, sweat and oil levels can hit an all time high. This can lead to a buildup of acne-causing bacteria from sweat, dirt, and environmental toxins, and can also loosen the set of your makeup. Keep a slim envelope of blotting paper in your back pocket for oil emergencies, and to help prevent makeup slippage throughout the day.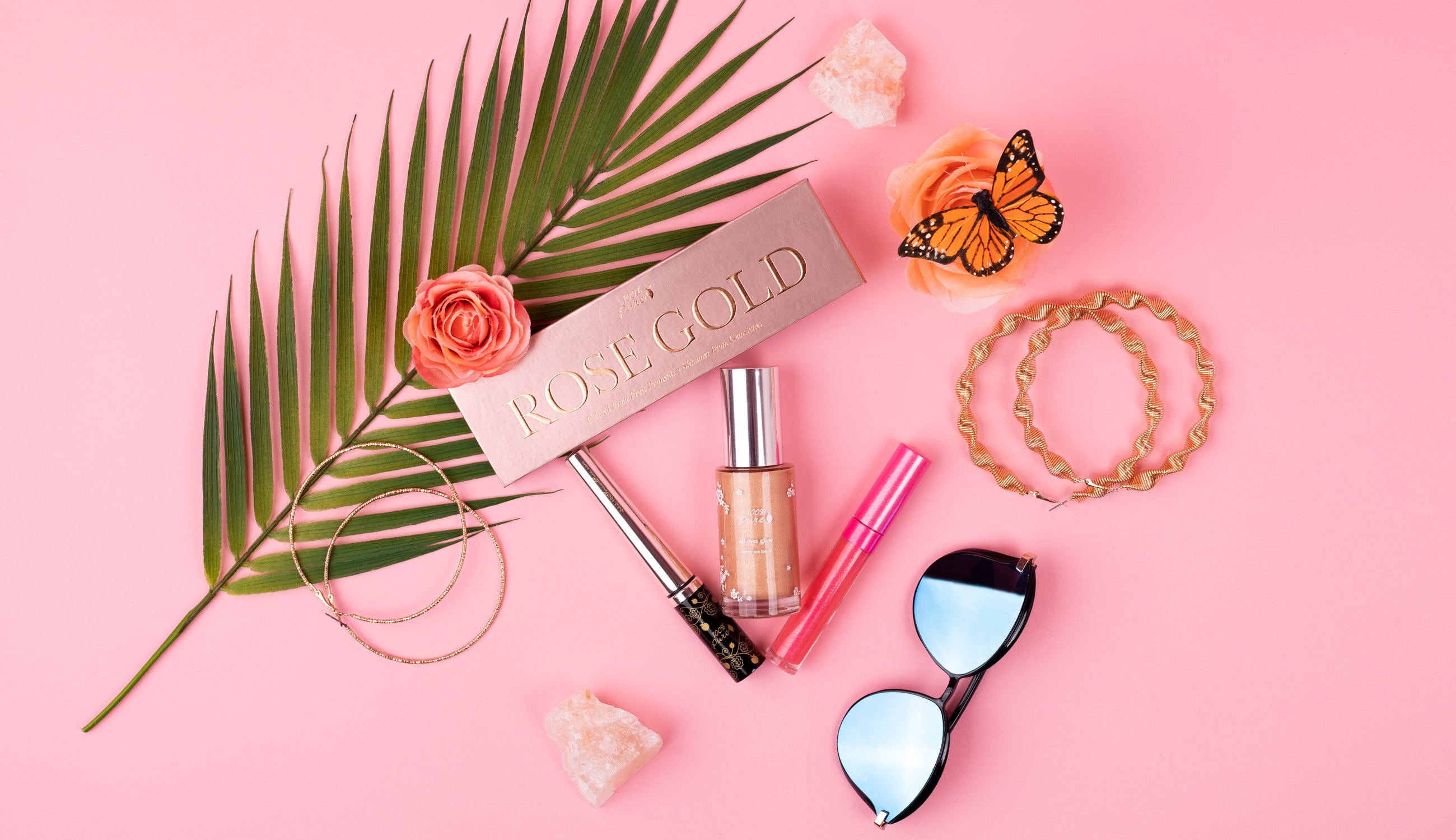 Festival Makeup Musts
Music festival goal #1: see all your favorite artists. Goal #2: nail the whole 'glowing summer goddess' thing. Goal #3: keep your makeup from smudging!
Let's be honest: only about 10% (or less) will go to a music festival without makeup. Planning your festival makeup look is part of the experience – but you need to be strategic! If you go full glitter-bomb, you'll end up using an entire tub of cleansing balm at the end of the night to clean up the mess. The trick is to build up subtle tones and enhance glow, while adding a few long-lasting products into the mix.
Here are some of our festival makeup faves:
Liquid Body Bronzer
The All Over Glow is a skin hydrating, ultra lightweight liquid bronzer that you can apply like a lotion. Unlike a super pigmented self tanner, the soft shimmer and subtle bronzing tint of this formula help to give skin natural warmth and glow, without the harsh streaking and uneven lines. This multi-tasking body bronzer is made in a base of aloe vera juice, vitamin E, pomegranate seed oil, and protective antioxidants.
Versatile Makeup Palette
We all know that the key to a festival makeup strategy is versatility – something that can take you from day to night, while still delivering the glow-y, gorgeous goods. That's why we love our Rose Gold Palette for summer festivals: each shade features a rosy, peachy, or coppery hue, and all are designed to be universally flattering. This palette is also a one-stop-shop that's perfect for packing light, equipped with a highlighter, blush, and three eye shadows.
Sweat-Proof Eyeliner
What good is a wing so sharp it could cut glass, if it turns into a wet noodle after 45 minutes? Nothing elevates a makeup look like a crisp liquid liner – but not many are up to the task of surviving sweat and dancing in the blazing sun. Our liquid liners use the staining and (staying) power of micronized black tea leaves to stay put on your skin, and the precision tip helps you create a sharp edge or curved wing – whichever is your thing!
Lip-Plumping Gloss
This summer, lip glosses are back – and you don't want your lips to be caught high and (literally) dry at this summer's biggest festivals. Juicy, plump, and various shades of sheer nude are what's in. Opt for a hydrating lip gloss formula that actually infuses hydration into your lips while you wear it, instead of drying formulas made with alcohols and synthetic polymers. Ours are made with vitamin E and fruit extracts – OH, and real gemstones like opal, moonstone, and sunstone. No biggie.
We carefully hand-select products based on strict purity standards, and only recommend products we feel meet this criteria. 100% PURE™ may earn a small commission for products purchased through affiliate links.
The information in this article is for educational use, and not intended to substitute professional medical advice, diagnosis, or treatment and should not be used as such.
Sign up to our email newsletter for more blog updates and exclusive discounts.
< Older Post | Newer Post >