How to Get an All Over Glow
Important tips for how to use liquid bronzer, from your face to your feet – just in time for beach and music festival season!
Posted on March 31, 2019
Written by: 100% PURE®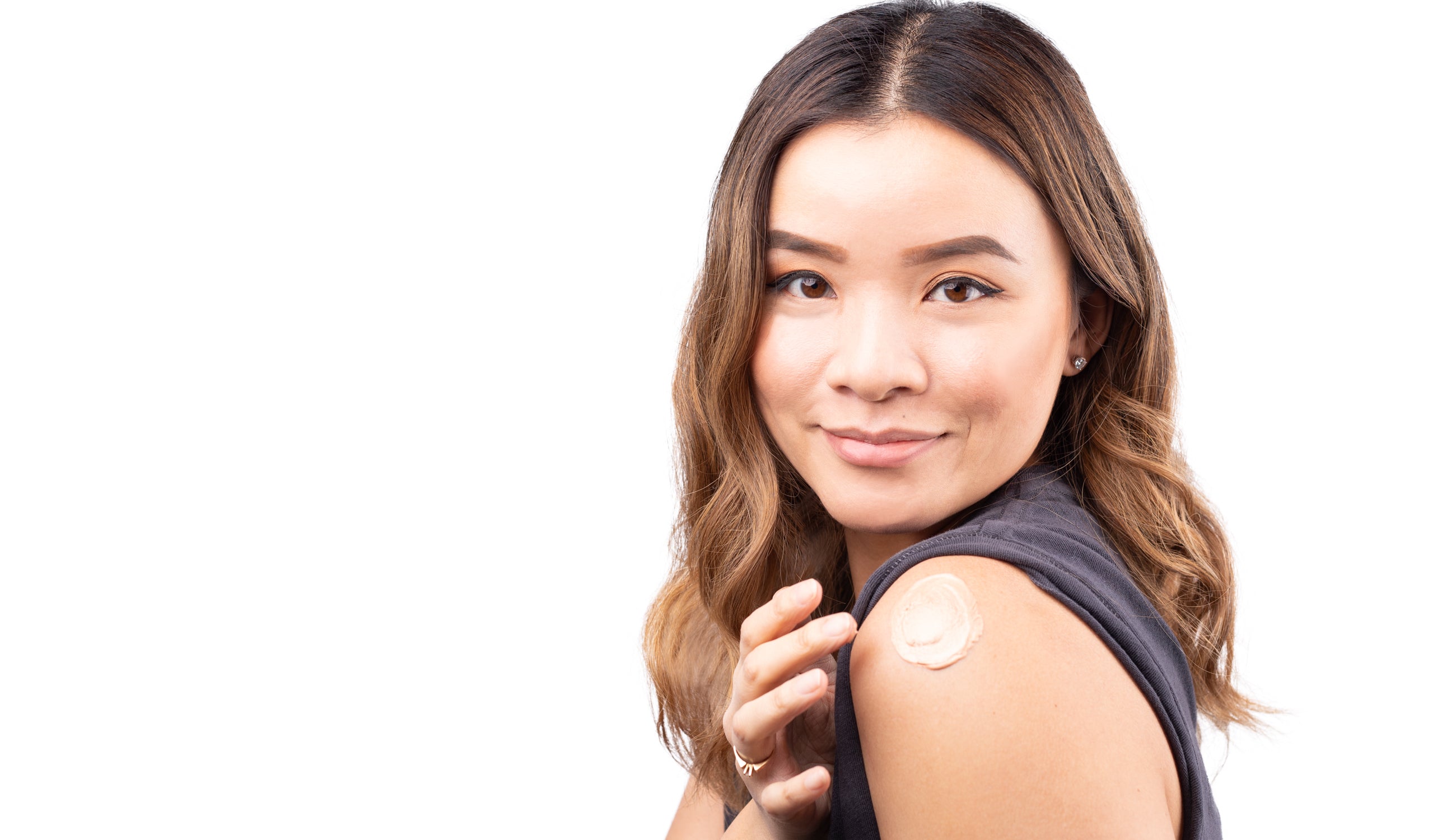 What's hot, bronzed, and glowing all over? Um, that would be you – looking festival-season-ready from the start of spring (with a little help from us, of course)! What makes you feel summer-ready? Most of us would agree that a sunkissed summer tan brings out our eyes, the highlights in our hair, and makes us feel like dancing in the warm sun – but a glowing tan is easier dreamt about than accomplished, right? Wrong – not when you have the right beauty tricks up your sleeve. Say hello to our secret weapon: the All Over Glow!
All Over Glow Liquid Bronzer
Wondering how to use bronzer with a liquid texture? Well, it's as easy as pump-and-blend with this shimmering face and body formula! What's so amazing about it, you ask? Let's review:
As a liquid formula, it can be worn alone, layered over cream products, or blended into other liquid products (your moisturizer or foundation) for a DIY custom glow that suits your style.

Made with juicy, succulent fruits, the formula pumps your skin full of anti-aging antioxidants. Not only do these fruits help to fight harmful free radicals that can lead to age spots and wrinkles, but they also provide warm, natural highlights that compliment your skin tone.

Say hello to healing while you're swaying away in the sun. Aloe vera – one of our top skin care queens – soothes, nourishes, and hydrates the skin. As the primary component to our All Over Glow, you'll feel your skin drinking up hydration and softening while you wear it.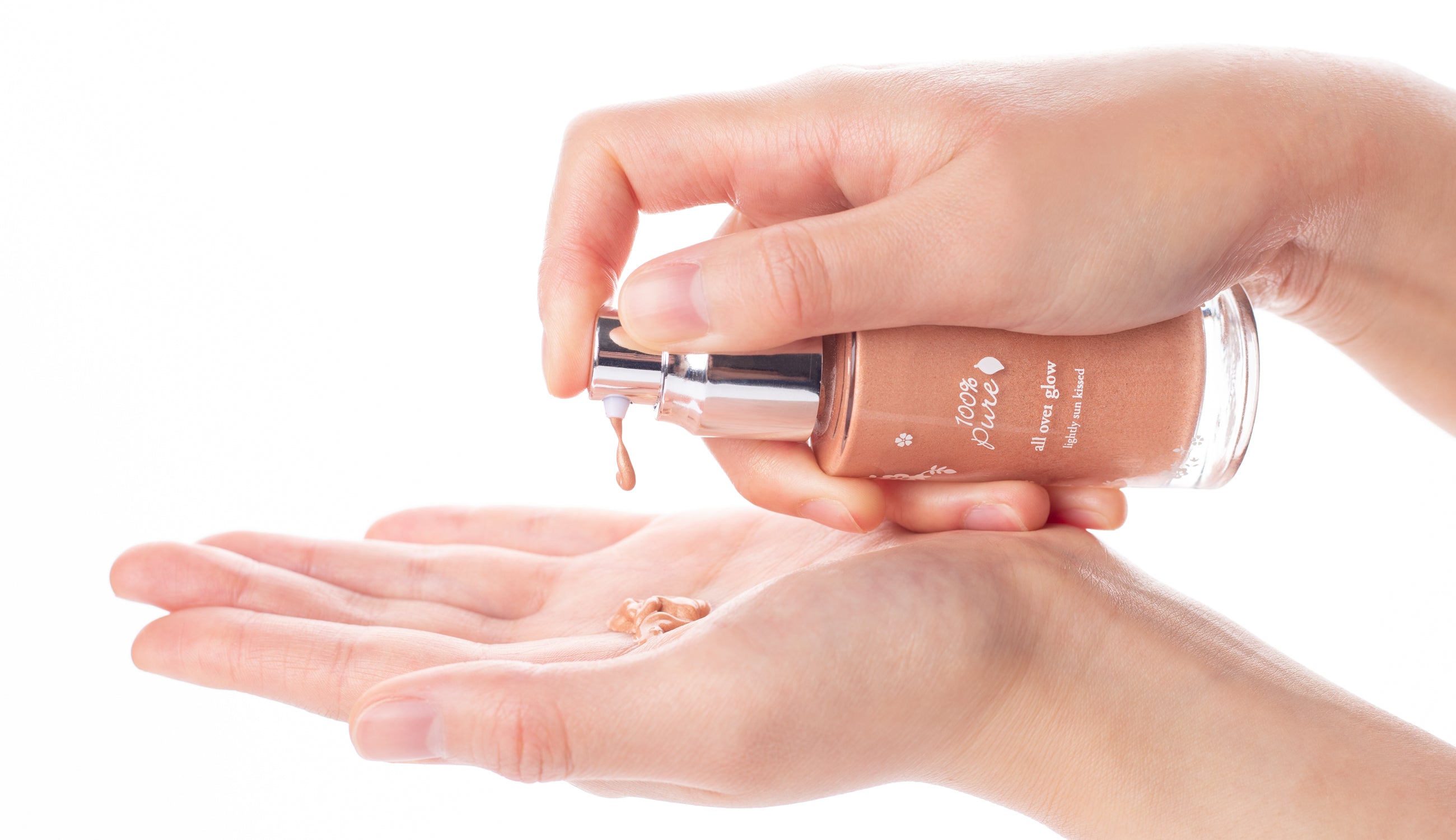 How to Use a Liquid Bronzer
Now that you know what we use to keep up this gorgeous bronzed tan, we may as well spill on how we do it, too. Here's how to use bronzer all over your skin, from your face to your feet:
Face:
How you apply your All Over Glow to the face will depend on the look you're going for, and the other products you normally use on your skin. If you're going foundation-free in favor of a super bronzed look, blend this liquid bronzer with your daily moisturizer and SPF. Simply swirl a pump of bronzer into your palm with moisturizer or sunscreen, then buff into skin with your cruelty-free kabuki brush until positively glowing.
To blend this bronzer in with your daily makeup routine, start off with your daily serum and moisturizer until your skin is hydrated and primed. On a palette or the back of your hand, pump a dime sized amount of bronzer into a puddle of your liquid foundation. Using your clean and damp makeup sponge, press and roll the liquid into the skin. Let the products set between layers, then repeat wherever more coverage is desired.
Chest:
When it comes to beauty, the chest is often' forgotten – but festival season is when your décolletage gets to shine. We absolutely love our All Over Glow blended in with sunscreen and skin oil. Try a blend of this liquid bronzer with a drop or two of our skin nourishing and protecting Argan Oil, as well as our Tomato Lycopene SPF 20 Moisturizer.
PRO TIP: For a mythical goddess glow, layer additional product (and even a little liquid highlighter) onto the high points of your collarbone.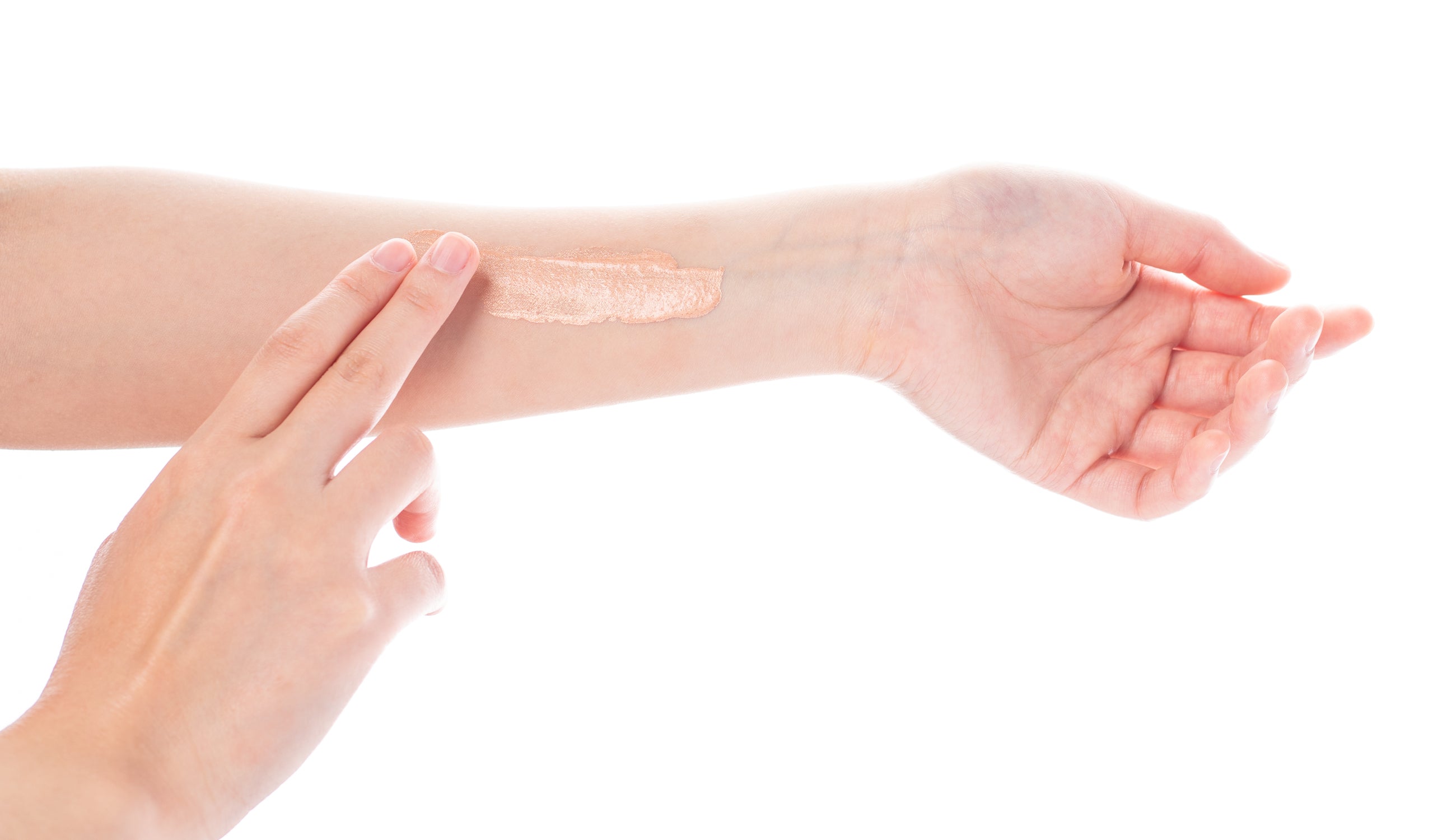 Shoulders & Arms:
Glaze yourself in a golden glow that works with your tan, and even makes your fake-bake look more dewy and natural. For best results, apply directly to clean or just-moisturized skin, using your hands. The heat from your hands will melt the product in for a natural glow-from-within finish.
Legs & Feet:
Let's face it – the legs and feet are two of the hardest areas to tan. Because of that, we recommend upping your All Over Glow shade to either Deeply Sun Kissed or use a blend of the two bronzing shades, for a Mediterranean tan that looks better than the real thing. Then pour the bronzer blend with a natural body lotion into your palms, and massage into the legs and feet (important if you're wearing sandals) in smooth vertical strokes, blending thoroughly to prevent any streaks. Set with the refreshing Yerba Mate Mist SPF 30 for days spent outdoors.
Check back here for more glow-boosting beauty techniques!
We carefully hand-select products based on strict purity standards, and only recommend products we feel meet this criteria. 100% PURE™ may earn a small commission for products purchased through affiliate links.
The information in this article is for educational use, and not intended to substitute professional medical advice, diagnosis, or treatment and should not be used as such.
Sign up to our email newsletter for more blog updates and exclusive discounts.
< Older Post | Newer Post >