How to Use the Stippling Technique
We're answering your frequently asked questions about our cruelty-free stippling makeup brush
Posted on April 2, 2019
Written by: 100% PURE®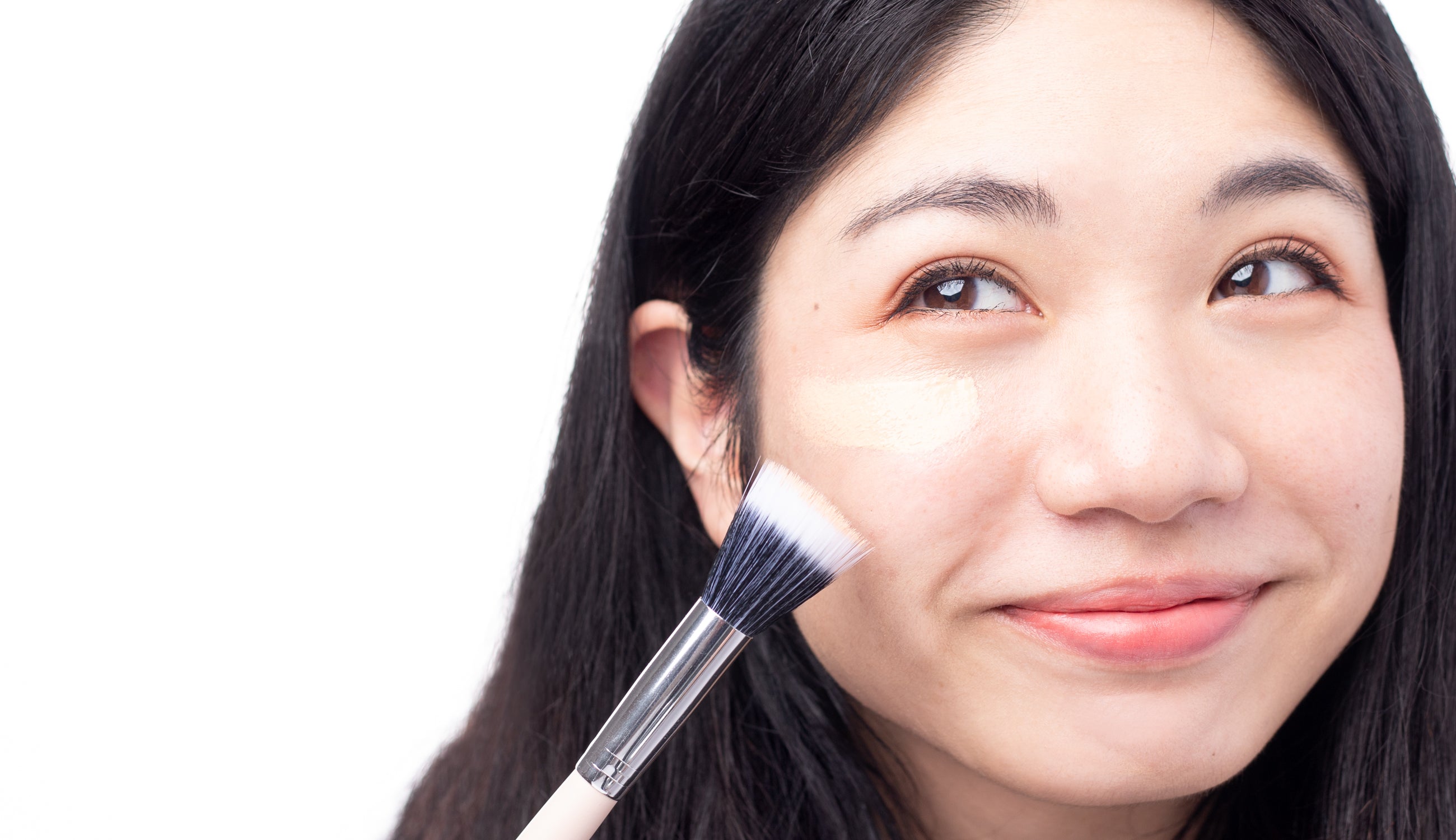 What is an artist without their tools? Not a whole lot. Makeup brushes are the key tools of the makeup trade and though it may go without saying, it would be pretty hard to get any masterpiece completed without them. We're zeroing in on a specific makeup tool, the stippling brush, and why this particular brush can be the new hero of your makeup bag.
What Is a Stippling Brush?
Let's start with the basics: this under-the-radar makeup brush is what you'll want to grab when you're looking for a blurred, air-brushed finish to your natural foundation or a subtle glow of blush. What sets the stippling brush apart from any other makeup brush is the ability to smoothly deposit product, without leaving behind an overdone or uneven texture. The stippling brush's dual layers of feather-soft bristles excel at transferring any formula onto your skin leaving behind a velvety, natural finish. Did we mention the variety of formulas this makeup brush can handle? Liquid, power, cream… you name it, the stippling brush can do it!
How Do I Use a Stippling Brush?
To use a stippling brush, first press the brush into the formula of choice (liquid, cream or powder), then press and tap onto the skin, concentrating your movements in the areas where you want the most color or coverage payoff. Avoid the dreaded clown cheeks or cakey look by blending out, while using the edges of the stippling brush in a light, flicking motion. Continue lightly tapping until you've successfully blurred the formula out, leaving behind a natural, soft flush of color or subtle foundation coverage.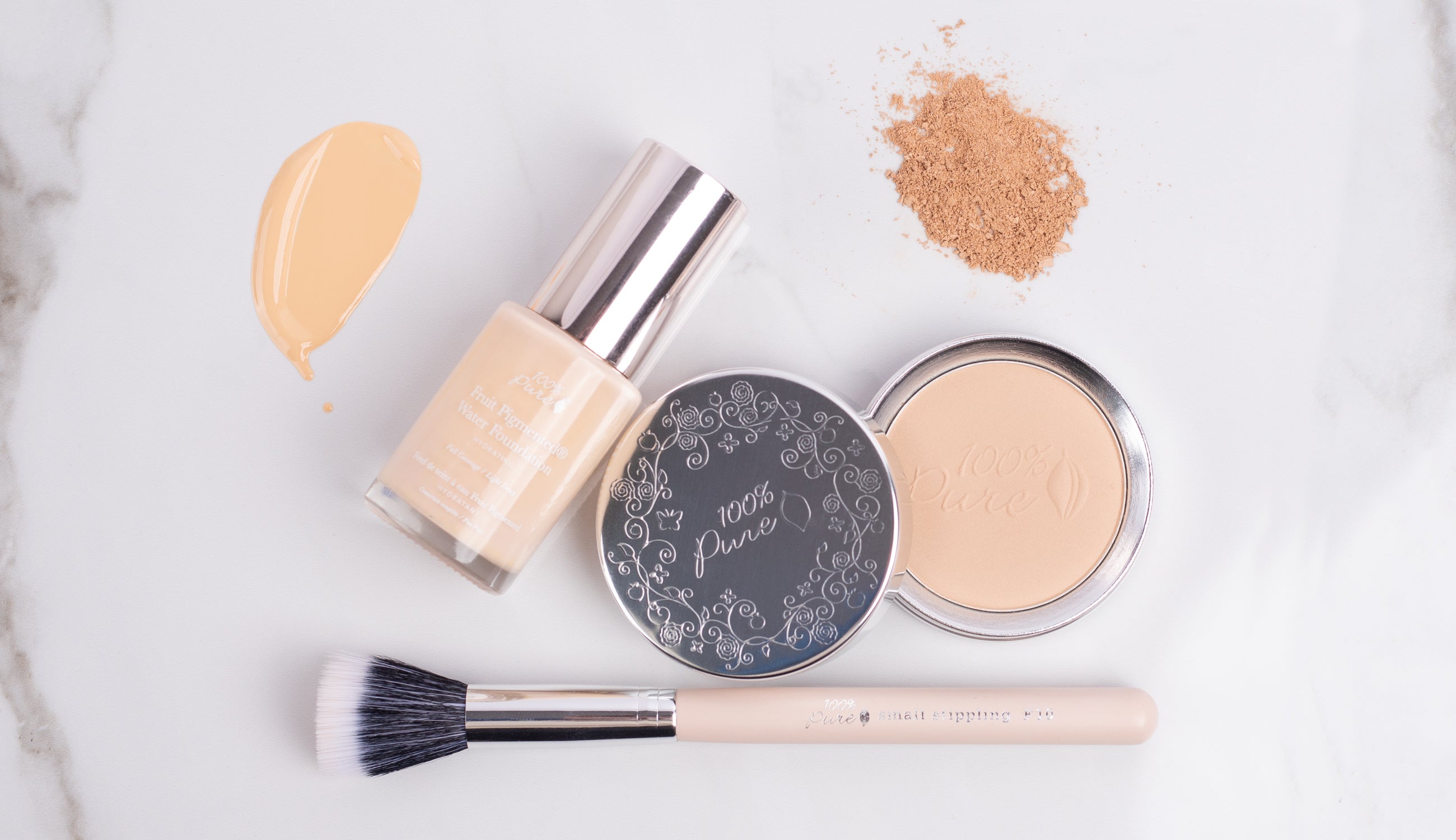 What Is Special About the Stippling Brush Shape?
The anatomy of a stippling brush is a true work of art. The fine attention to bristle length and subtle nuances of the cone shape helps to make this brush truly unique. Double layers of cruelty-free bristles have a dual purpose. When pressure is applied, the inner dense layer of bristles works to help blend the formula, while the outer layer of thinner bristles is reaching out into the nooks and crannies to blend. It's this special bristle tango that is creating a balanced, soft finish.
Secondly, and most importantly, the stippling brush is vegan. Not only is this more humane to all our furry, fuzzy, scaly friends but it's known to be more sanitary. Synthetic makeup brushes won't harbor bacteria, so you'll be less likely to have breakouts or irritation when using them in your makeup routine.
Tips and Tricks for First-Time Stippling Brush Users
We went straight to our makeup expert's desk to get the low-down on stippling brush techniques. A few stand-out points to keep in mind when using a stippling brush.
Stippling brushes are perfect for applying bronzer! Just make sure to clean the brush after each use, so that you aren't darkening your foundation when applying.

To achieve a sheer, diffused finish, she recommends lightly dampening the bristles before applying a powder product like highlighter, bronzer or foundation.

Dotting is key to the "stippling" motion. Avoid rubbing or brushing, which will have the opposite of the diffused effect we're looking to achieve.
Feel like you're ready to add the stippling brush into your arsenal? It's the go-to makeup brush for professional makeup artists as well as the everyday natural makeup lover. After you see the soft finish it leaves behind, you'll wonder how you ever applied makeup without a stippling brush! Cue the Instagram selfies, and updated profile pics. Your perfectly airbrushed skin will be racking up the double taps – not to mention double takes. We're always scrolling through our community feed and would love to feature your #100percenturepure look, so don't forget to hashtag your next makeup masterpiece!
We carefully hand-select products based on strict purity standards, and only recommend products we feel meet this criteria. 100% PURE™ may earn a small commission for products purchased through affiliate links.
The information in this article is for educational use, and not intended to substitute professional medical advice, diagnosis, or treatment and should not be used as such.
Sign up to our email newsletter for more blog updates and exclusive discounts.
< Older Post | Newer Post >