https://purity-res.cloudinary.com/image/fetch/q_auto:best,f_auto,fl_lossy,w_auto,c_limit,dpr_auto/https://cdn.shopify.com/s/files/1/0648/1955/products/9OMXEMWHRFKBgFeaqdDF_95b187fa-ce86-4017-a6a3-c1eaf638cfd4.png?v=1524678057
https://purity-res.cloudinary.com/image/fetch/q_auto:best,f_auto,fl_lossy,w_auto,c_limit,dpr_auto/https://cdn.shopify.com/s/files/1/0648/1955/products/uWEq5O6QfSStbnMCt87C.png?v=1524678057
https://purity-res.cloudinary.com/image/fetch/q_auto:best,f_auto,fl_lossy,w_auto,c_limit,dpr_auto/https://cdn.shopify.com/s/files/1/0648/1955/products/4TeTbQDTSEyh6dP0BiXB_7881aa75-d45e-4920-9e0b-4abcbdb9c215.png?v=1524678057
https://purity-res.cloudinary.com/image/fetch/q_auto:best,f_auto,fl_lossy,w_auto,c_limit,dpr_auto/https://cdn.shopify.com/s/files/1/0648/1955/products/efkc7LE1Qyisumi65hFS_9eeded99-106b-42fd-a71f-ab97e50bc131.png?v=1524678057
https://purity-res.cloudinary.com/image/fetch/q_auto:best,f_auto,fl_lossy,w_auto,c_limit,dpr_auto/https://cdn.shopify.com/s/files/1/0648/1955/products/3Pq3syRmQdqgzDtqOg1Y.png?v=1524678057
https://purity-res.cloudinary.com/image/fetch/q_auto:best,f_auto,fl_lossy,w_auto,c_limit,dpr_auto/https://cdn.shopify.com/s/files/1/0648/1955/products/DtcbevNzRRi85QdS9Lp1.png?v=1524678057
https://purity-res.cloudinary.com/image/fetch/q_auto:best,f_auto,fl_lossy,w_auto,c_limit,dpr_auto/https://cdn.shopify.com/s/files/1/0648/1955/products/BS6h2q5mQa273ZRhSjwf.png?v=1524678057
https://purity-res.cloudinary.com/image/fetch/q_auto:best,f_auto,fl_lossy,w_auto,c_limit,dpr_auto/https://cdn.shopify.com/s/files/1/0648/1955/products/23ejk8oDTTiiXLfb9ERc.png?v=1524678057
https://purity-res.cloudinary.com/image/fetch/q_auto:best,f_auto,fl_lossy,w_auto,c_limit,dpr_auto/https://cdn.shopify.com/s/files/1/0648/1955/products/DZEAzp3lRhibJjAfQV8K.png?v=1524678057
https://purity-res.cloudinary.com/image/fetch/q_auto:best,f_auto,fl_lossy,w_auto,c_limit,dpr_auto/https://cdn.shopify.com/s/files/1/0648/1955/products/eGB8eyQpeQPW03vV5Duw.png?v=1524678057
https://purity-res.cloudinary.com/image/fetch/q_auto:best,f_auto,fl_lossy,w_auto,c_limit,dpr_auto/https://cdn.shopify.com/s/files/1/0648/1955/products/9cPlRSekTrqIbsluI7Ip.png?v=1524678057
https://purity-res.cloudinary.com/image/fetch/q_auto:best,f_auto,fl_lossy,w_auto,c_limit,dpr_auto/https://cdn.shopify.com/s/files/1/0648/1955/products/L94IGltsTfqfJbyFWf12.png?v=1524678057
https://purity-res.cloudinary.com/image/fetch/q_auto:best,f_auto,fl_lossy,w_auto,c_limit,dpr_auto/https://cdn.shopify.com/s/files/1/0648/1955/products/7sjWCdkJRNKC3MnwqjJH.png?v=1524678057
https://purity-res.cloudinary.com/image/fetch/q_auto:best,f_auto,fl_lossy,w_auto,c_limit,dpr_auto/https://cdn.shopify.com/s/files/1/0648/1955/products/MvsccOiQTsf1BhAy2Kxg.png?v=1524610246
https://purity-res.cloudinary.com/image/fetch/q_auto:best,f_auto,fl_lossy,w_auto,c_limit,dpr_auto/https://cdn.shopify.com/s/files/1/0648/1955/products/IJxTQ2JGTzabeyYrtYDc.png?v=1524610246
https://purity-res.cloudinary.com/image/fetch/q_auto:best,f_auto,fl_lossy,w_auto,c_limit,dpr_auto/https://cdn.shopify.com/s/files/1/0648/1955/products/37EJOp8LQTaQ1zgYBKlZ.png?v=1524610246
https://purity-res.cloudinary.com/image/fetch/q_auto:best,f_auto,fl_lossy,w_auto,c_limit,dpr_auto/https://cdn.shopify.com/s/files/1/0648/1955/products/jgKXR2wfSZW8GzW5Psvh_4035d731-a255-448e-b0eb-b6d340381c90.png?v=1524610246
https://purity-res.cloudinary.com/image/fetch/q_auto:best,f_auto,fl_lossy,w_auto,c_limit,dpr_auto/https://cdn.shopify.com/s/files/1/0648/1955/products/kDHWre07RyhqrCguvN1P_fdaa0baa-c557-4cef-81f9-7ccb53aa458b.png?v=1524610246
https://purity-res.cloudinary.com/image/fetch/q_auto:best,f_auto,fl_lossy,w_auto,c_limit,dpr_auto/https://cdn.shopify.com/s/files/1/0648/1955/products/oooNl5acTQiUXqjy2JLd_8a65aefa-db16-4f34-9dfc-de1ce3b1cdf1.png?v=1524610246
https://purity-res.cloudinary.com/image/fetch/q_auto:best,f_auto,fl_lossy,w_auto,c_limit,dpr_auto/https://cdn.shopify.com/s/files/1/0648/1955/products/g3eI9dlKTxipILcugsg8_bc7996b6-9698-4df5-97ee-3f4e6ac48bae.png?v=1524610246
https://purity-res.cloudinary.com/image/fetch/q_auto:best,f_auto,fl_lossy,w_auto,c_limit,dpr_auto/https://cdn.shopify.com/s/files/1/0648/1955/products/8J75e7EQe6eHIPKzUq1u_b96f2272-35d0-49fc-b8c1-3e6cdf99d24f.png?v=1524610246
https://purity-res.cloudinary.com/image/fetch/q_auto:best,f_auto,fl_lossy,w_auto,c_limit,dpr_auto/https://cdn.shopify.com/s/files/1/0648/1955/products/igeCbE79QRKQ0zfGKN0c_a9f55dea-bb14-4192-939e-9d50c4150046.png?v=1524610246
https://purity-res.cloudinary.com/image/fetch/q_auto:best,f_auto,fl_lossy,w_auto,c_limit,dpr_auto/https://cdn.shopify.com/s/files/1/0648/1955/products/Wx8vGXA7RTye0cxDo5eC_f34e3609-79a9-48b0-995b-af42442bba30.png?v=1524610246
https://purity-res.cloudinary.com/image/fetch/q_auto:best,f_auto,fl_lossy,w_auto,c_limit,dpr_auto/https://cdn.shopify.com/s/files/1/0648/1955/products/6d0M8nyaQceJ0sIawStz_df371ed1-72ef-4074-b3f5-410da9694c2e.png?v=1524610246
https://purity-res.cloudinary.com/image/fetch/q_auto:best,f_auto,fl_lossy,w_auto,c_limit,dpr_auto/https://cdn.shopify.com/s/files/1/0648/1955/products/EuCnnRW5Ql2O7odPRFG1_635b006e-97da-4c67-81fd-cd6fdcb17f9f.png?v=1524610246
https://purity-res.cloudinary.com/image/fetch/q_auto:best,f_auto,fl_lossy,w_auto,c_limit,dpr_auto/https://cdn.shopify.com/s/files/1/0648/1955/products/ohXMxQ35R5yAw8Y6oyBN.png?v=1524610246
https://purity-res.cloudinary.com/image/fetch/q_auto:best,f_auto,fl_lossy,w_auto,c_limit,dpr_auto/https://cdn.shopify.com/s/files/1/0648/1955/products/mMoBCHeSROlJ452MOrJQ.png?v=1524610246
https://purity-res.cloudinary.com/image/fetch/q_auto:best,f_auto,fl_lossy,w_auto,c_limit,dpr_auto/https://cdn.shopify.com/s/files/1/0648/1955/products/8PRNiSDCWCtkMn1WD0wv.png?v=1524610246
https://purity-res.cloudinary.com/image/fetch/q_auto:best,f_auto,fl_lossy,w_auto,c_limit,dpr_auto/https://cdn.shopify.com/s/files/1/0648/1955/products/0lDRLOMQpKOtD2lGLFnQ.png?v=1524610246
https://purity-res.cloudinary.com/image/fetch/q_auto:best,f_auto,fl_lossy,w_auto,c_limit,dpr_auto/https://cdn.shopify.com/s/files/1/0648/1955/products/U8javqO2SYCRBF8u2lwj.png?v=1524610246
https://purity-res.cloudinary.com/image/fetch/q_auto:best,f_auto,fl_lossy,w_auto,c_limit,dpr_auto/https://cdn.shopify.com/s/files/1/0648/1955/products/m9zvmHxQ5ivhMDxCkhk2.png?v=1524610246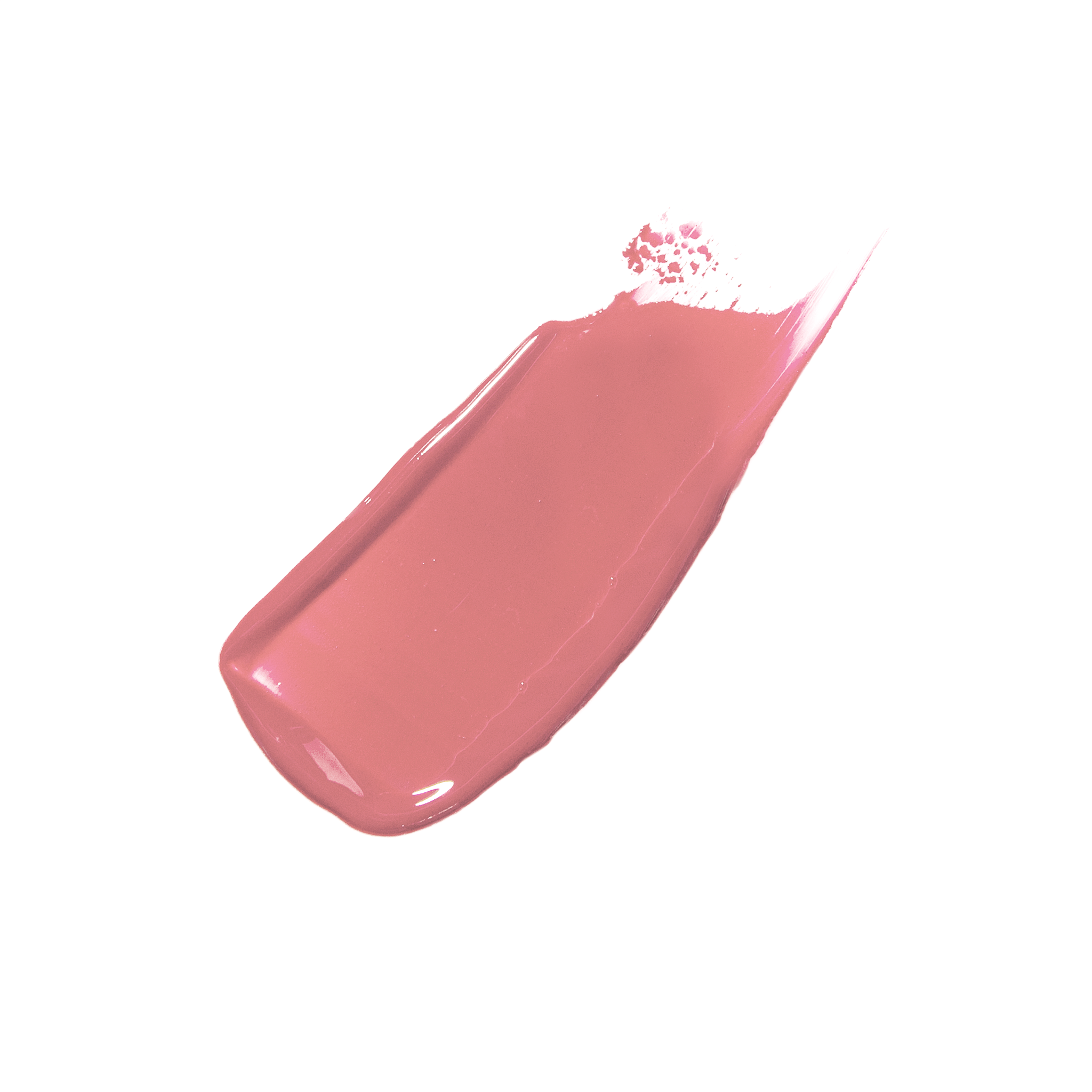 Lip Caramel
Fruit Pigmented®

Natural

Vegan

Cruelty Free

Gluten Free
Luscious, silky smooth liquid lipsticks with intense color from fruit and achiote seeds, in a base of lip softening pomegranate oil and cocoa butter.
Just add Coconut Butter Soap to your cart, meet $45.00 threshold to unlock, and use code COCOBUTTER at checkout! While supplies last.
For All Skin Types
Full Coverage
Gloss Finish

Our Lip Caramel collection flaunts luscious, silky smooth coverage and intense saturation of color to give you bold, gorgeous lips. These natural liquid lipsticks are colored from fruit and achiote seeds, in a base of lip-softening pomegranate oil and rich cocoa butter.

Coverage

Finish

Shade Chart

Plum Wine

A deep, purple wine.

Truffle

A deep, mauvey brown.

Red Velvet

A deep, classic red.

Cherry Cordial

A bright, berry red.

Ganache

A medium, rosy nude.

Butterchew

A pinky brown nude.

Rum Nougat

A nude, dusty rose with peach undertones.

Sorbetto

A vibrant, medium pink-purple.

Scotch Kiss

A bright red-orange.

Melon Drop

A bright, coral pink.

Directions

Apply to clean lips. Reapply to intensify color as needed.

Every ingredient we use is beneficial, here are a few:

Sea Buckthorn

Sea Buckthorn enriches with essential nutrients and moisture.

Cocoa

Cocoa repairs and softens skin with antioxidants.

Turmeric Extract

Turmeric Extract fights inflammation and brightens skin.

Blackberry

Blackberry lessens wrinkles and protects from sun damage.

Achiote Seeds

Achiote Seeds nourish and provide stunning natural color.

Complete list of ingredients:

Bixa Orelana (Achiote) Seed, Punica Granatum (Pomegranate) Seed Oil, Theobroma Cacao (Cocoa) Butter, Pigments / Extracts of Red Prunus Cerasas (Cherry), Rubus Idaeus Fruit (Raspberry), Vitis Vinifera Fruit, (Cabernet Grapes), Punica Granatum (Pomegranate), Vaccinium Angustifolium (Blueberry), Rubus Fruticosus Fruit (Blackberry), Theobroma Cacao (Cocoa) Skin, Prunus Persica Fruit (Peach), Nigrum (Blackcurrant), Vaccinium Myrtillus (Bilberry), Apricot, Turmeric and Theobroma Cacao (Cocoa), Hippophae Rhamnoides (Sea Buckthorn) Oil, Butyrospermum Parkii (Shea Butter), Tocopherol (Vitamin E), Vegetable Glycerin, Euphorbia Cerifera (Candelilla) Wax, Rosmarinus Officinalis (Rosemary), Origanum Vulgare (Oregano), Thymus Vulgaris Flower/leaf (Thyme), Natural Flavors, Oryza Sativa (Rice) Starch
Lip Caramel
has a rating of
4.2
stars based on
468
reviews.
Customer Reviews
color
lip caramel
Color
colors
lip caramels
gloss
products
amount
look
smell
Love love love love!
Favorite full coverage gloss ever. Smells AMAZING, the color pay off is incredible and it feels so nice on my lips. I have the shade Sorbetto and it's the prettiest bright pink without being over the top. I need this in every color. 10/10
Gorgeous as you apply but it dries out
So beautiful but you have to keep applying ever 30 mins if you want the color to be full and moisturized, instead of flaky and faded.
Red Velvet
Red velvet is soooo beautiful and it very red! I love it. I feel like my am getting spoiled by fam and friends. This looks great with blk and white colors as well and full on red. I also use it for creating looks with my eyeshadows. A must have color!
Great colors
I was a little skeptical about fruit pigments being able to show enough color but these are great. I have bought a couple different colors now and enjoyed the vibrancy. They smell great too. I find it lasts for awhile but generally need to reapply after eating. Will keep buying these since I love that I'm not putting any bad chemicals on my lips and it's cruelty free!
My everyday look
I purchased the butterchew and it now becomes my everyday look. It's more like a shiny nude coral which really suits my natural makeup look. It was hard to apply it at first but just wipe the applicator against the bottle 2 or 3 times to get rid of the excess amount then apply it on your lips.
Complete the Package
Continue Shopping →