Natural Makeup Tutorial: A Step-by-Step Guide to a Fresh-Faced Look
Master the Art of Subtle Glam in no time!
Posted on September 1, 2023
Written by: 100% PURE®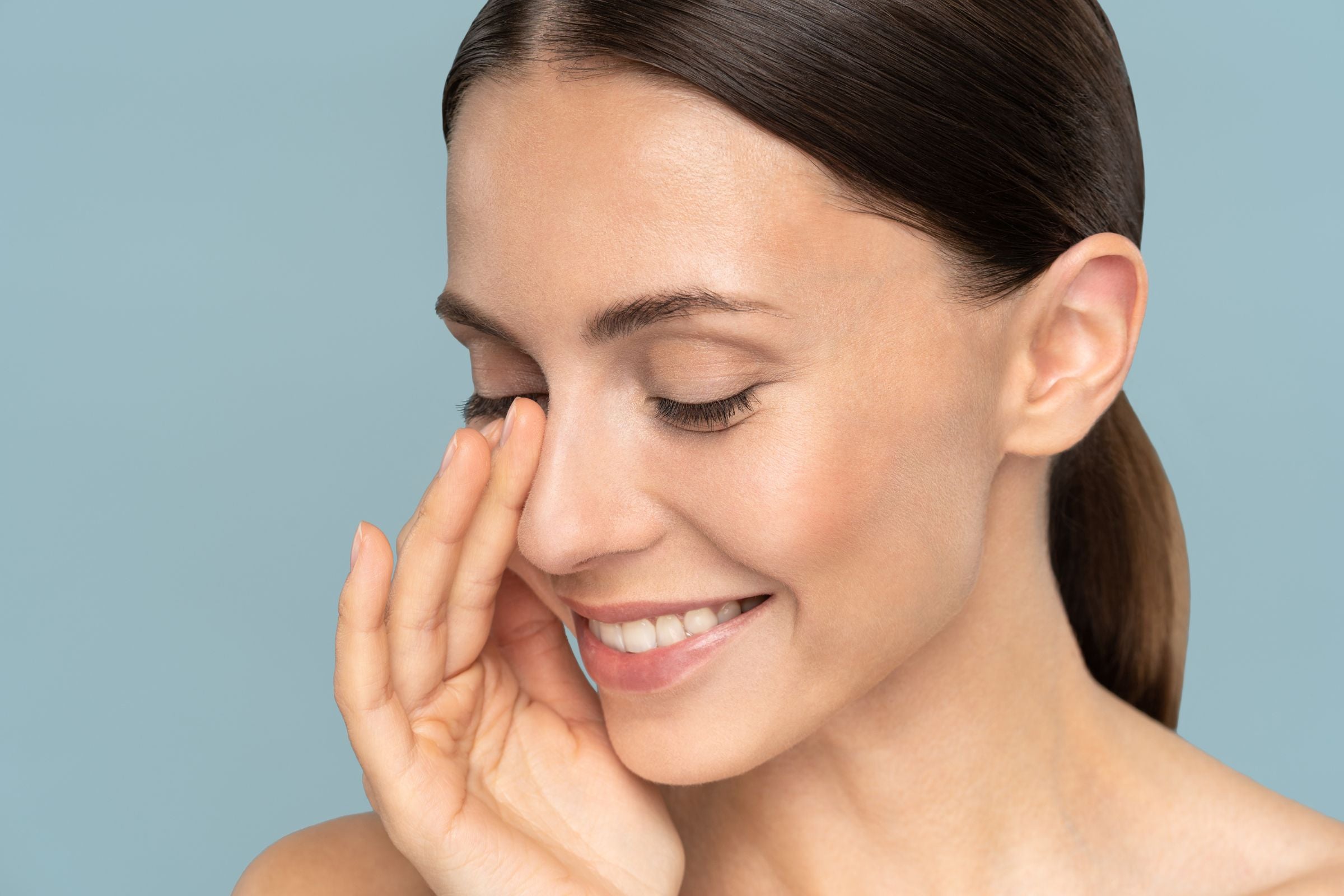 Have you noticed the irresistible charm of the clean girl look taking over the beauty scene? That's right, we're talking about the natural, fresh-faced makeup trend that's making waves everywhere you look. From laying the groundwork to curating your perfect product lineup and nailing those application tricks, get ready to unveil the beauty within in a way that's effortlessly and uniquely you.
Why Choose Natural Makeup
Opting for natural makeup offers a range of compelling advantages. With skin-friendly formulations, it minimizes skin irritation and breakouts by avoiding harsh chemicals. This approach enhances your natural beauty by subtly accentuating features instead of masking them, resulting in a confident, authentic look perfect for daily wear.
Furthermore, natural makeup's lightweight nature ensures comfort throughout the day and streamlines your routine, leaving you with more time for other activities. Embracing this style boosts your confidence by celebrating your individuality and unique features. Ultimately, choosing natural makeup aligns beauty with simplicity, health, and self-assured elegance.
Preparing Your Skin
Before embarking on the journey of makeup application, a solid skincare foundation is paramount. A well-established pre-makeup skincare routine not only serves as a canvas for your makeup but also contributes to its longevity and overall effect. Here's a simple yet effective pre-makeup skincare regimen that sets the stage for a flawless natural look.
Cleansing: The Nopal Cactus Cleanser is the first step to achieving a clean canvas. Gently cleansing your face removes dirt, excess oil, and impurities that can interfere with makeup application. Clean skin provides a smooth base for makeup, ensuring it adheres evenly and lasts longer.
Toning: The Flower Water Toner follows cleansing, restoring your skin's pH balance and refining its texture. Toning also helps prepare the skin to better absorb subsequent products. This step minimizes the appearance of pores and creates a hydrated foundation for makeup application.
Moisturizing: The Seaberry Moisturizer is a crucial element in your pre-makeup routine. It hydrates your skin, creating a plump and supple canvas that makeup can adhere to seamlessly. Proper moisturization prevents makeup from clinging to dry patches, ensuring an even and natural finish.
Sun Protection: Completing the regimen, the Green Tea SPF 30 shields your skin from harmful UV rays. Sunscreen not only safeguards your skin's health but also helps preserve your makeup throughout the day. It forms a protective barrier that prevents makeup from deteriorating due to sun exposure.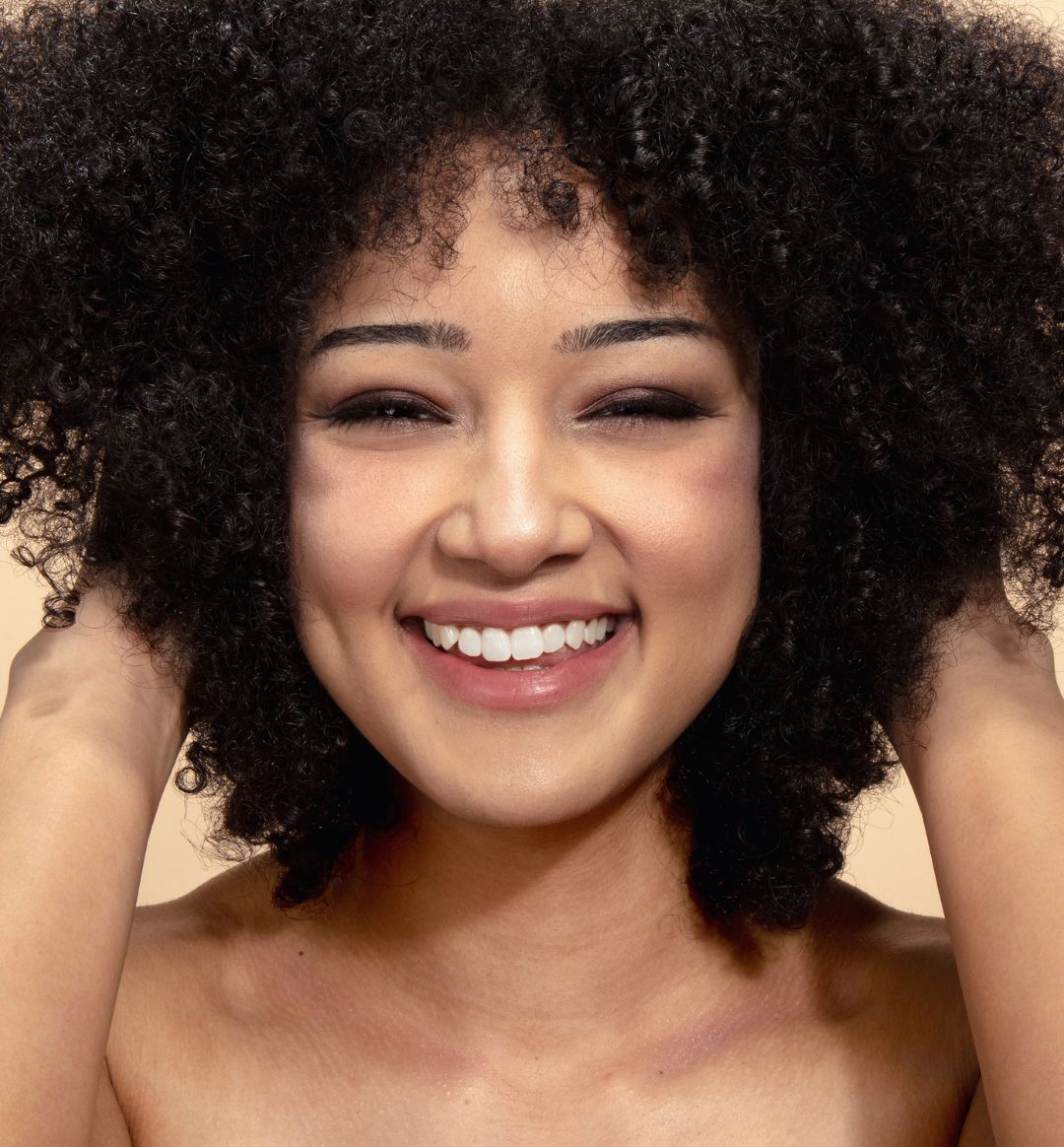 Step-by-Step Natural Makeup Tutorial
Achieving a natural makeup look is an art that combines subtle techniques and carefully chosen products. Follow this comprehensive step-by-step guide to create a radiant and effortless appearance that celebrates your unique beauty.
Step 1: Priming the Skin
Begin with the Luminous Primer, applying it evenly to create a smooth canvas. This step minimizes the appearance of pores and fine lines while providing a subtle glow that enhances your skin's natural luminosity.
Step 2: Applying Foundation/Tinted Moisturizer
For a flawless base, choose either the Fruit Pigmented® Tinted Moisturizer or the Fruit Pigmented® Healthy Foundation. Blend the chosen product with a damp makeup sponge or foundation brush, focusing on areas that need coverage while allowing your skin to shine through.
Step 3: Concealing Blemishes
Use the Fruit Pigmented® 2nd Skin Concealer to target any blemishes or under-eye circles. Gently dab the concealer onto the areas and blend using your fingertip or a concealer brush for a seamless finish.
Step 4: Setting Your Base
Apply a light dusting of Bamboo Blur Powder to set your makeup and control excess shine. Concentrate on the T-zone and areas prone to oiliness, ensuring a natural matte finish.
Step 5: Adding a Natural Flush (blush)
Using the Fruit Pigmented® Blush, gently sweep a natural-looking shade onto the apples of your cheeks. Smile to locate the right placement, and blend the blush outward for a subtle and healthy flush.
Step 6: Softly Defining the Eyes
With the Fruit Pigmented® Berry Naked Palette, select neutral tones to softly define your eyes. Apply a light shade across the lid, a medium shade in the crease, and a touch of shimmer on the inner corners to brighten.
Step 7: Finishing with a Touch of Lip Color
Complete your look with the Fruit Pigmented® Cocoa Butter Matte Lipstick. This moisturizing formula adds a touch of color while keeping the lips soft and natural. Apply straight from the tube or with a lip brush for precision.
Embrace the beauty of simplicity with this step-by-step natural makeup tutorial. By employing the right techniques and utilizing all-natural 100% Pure makeup products.
Newsletter
Subscribe
for more blog updates and exclusive discounts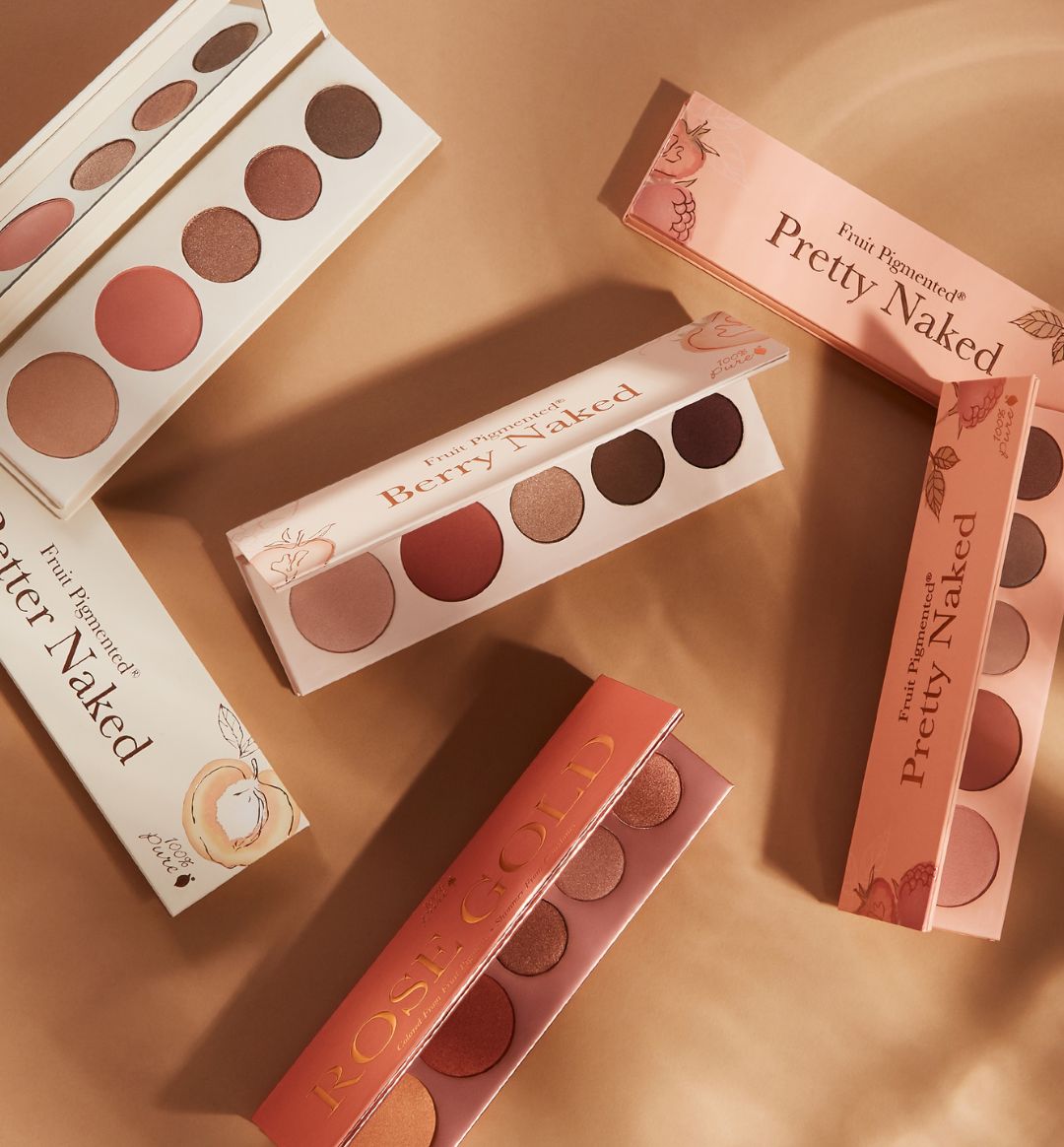 Maintaining Your Natural Makeup Look
After achieving your desired natural makeup look, it's essential to ensure its longevity and freshness throughout the day. Implement these practical tips to preserve your radiant appearance and remain confident from morning to night.
1. Lock in your natural makeup with a setting spray to extend its wear and resist smudging.
2. Keep blotting papers handy for on-the-go oil control without disrupting your makeup.
3. Stay hydrated to prevent excessive oiliness, helping makeup stay put and skin stay fresh.
4. Use a light touch when applying setting powder to avoid a heavy, cakey appearance.
5. For a day-to-night transition, amp up one feature like eyes or lips while keeping the rest of your look natural.
6. Blot before touching up with powder or lipstick, ensuring a seamless and long-lasting look.
FAQs About Natural Makeup
How can I make my natural makeup last all day?
To make natural makeup last all day, start with a clean, moisturized face. Use a primer, opt for long-wearing products, and set with a translucent powder. Blot excess oil throughout the day, and consider a setting spray for extra hold.
How can I find the right shade of foundation for my skin tone?
Finding the right foundation shade involves testing a few shades on your jawline, preferably in natural light. Choose a shade that disappears into your skin without noticeable contrast.
How can I enhance my features without looking overly made-up?
Enhance features subtly by using light, buildable products. Focus on one area, like eyes or lips, for a focal point. Blend well and avoid heavy layers. Soft contouring and minimal highlighting add dimension without a heavy appearance.
What should I consider when buying makeup products for a natural look?
When buying makeup for a natural look, opt for products with sheer to medium coverage. Look for brands with a focus on natural ingredients. Check reviews, and swatch shades before purchasing, and consider multi-purpose products to simplify your routine.
Can I do a natural makeup look if I have skin issues like acne or dark circles?
Yes, you can achieve a natural makeup look even with skin issues. Use a lightweight, buildable foundation or concealer to target specific areas. Prioritize skincare, addressing concerns like acne with a gentle routine and using color correctors or concealer for dark circles. Blend carefully to maintain a natural finish.
Conclusion
In the enchanting world of beauty, the beauty of a natural makeup look shines brighter than ever. Its timeless elegance and effortless allure celebrate your uniqueness while enhancing your innate beauty. With our user-friendly tutorial and curated product recommendations, embracing this style has never been simpler. So, take the plunge and make it your own.
We carefully hand-select products based on strict purity standards, and only recommend products we feel meet this criteria. 100% PURE™ may earn a small commission for products purchased through affiliate links.
The information in this article is for educational use, and not intended to substitute professional medical advice, diagnosis, or treatment and should not be used as such.
Sign up to our email newsletter for more blog updates and exclusive discounts.
< Older Post | Newer Post >