Brighten Up: Vitamin C Skincare Products for Radiant Skin
Explore How Vitamin C Unleashes Radiance and Youthfulness
Posted on September 2, 2023
Written by: 100% PURE®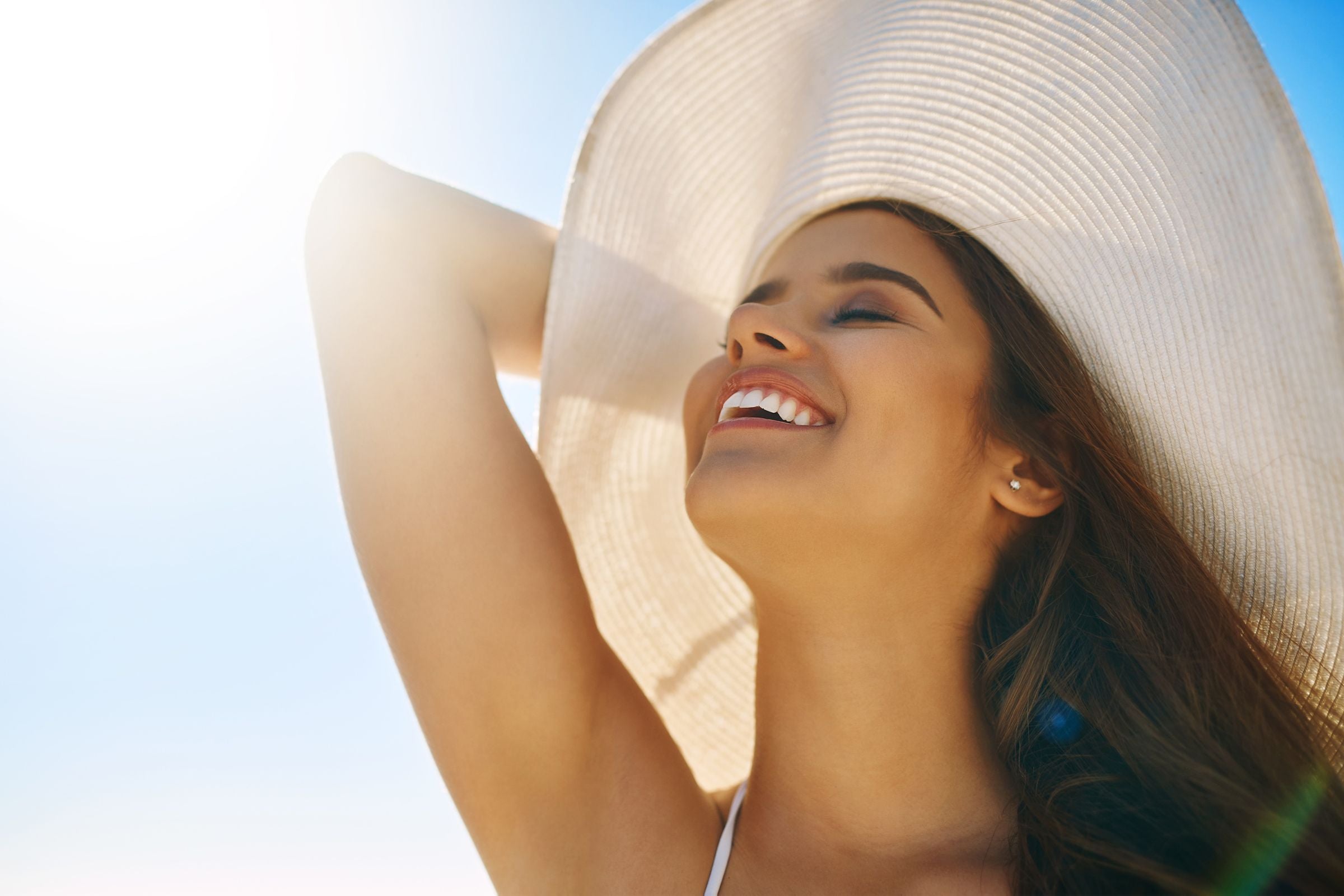 When it comes to skincare, some ingredients rise above the rest, and Vitamin C is certainly one of them. Celebrated for its potent anti-aging and brightening properties, it's become a staple in skincare routines across the globe.
Let's take a closer look at why we love Vitamin C, and why it's 100% worth adding to your regimen.
Understanding the Role of Vitamin C in Skincare
Vitamin C is not just for boosting your immune system; it's a full-fledged superhero in the skincare world.
This antioxidant offers multiple benefits for the skin:
Brightening
Vitamin C inhibits the enzyme tyrosinase, reducing melanin production and subsequently brightening the skin.
Collagen Production
Vitamin C is essential for the synthesis of collagen, the protein that helps keep our skin smooth and youthful.
Environmental Protection
Vitamin C neutralizes free radicals and protects the skin from environmental stressors like pollution and UV radiation.
Key Considerations When Choosing Vitamin C Products
For all of the good it can do in a skincare routine, it's important to understand that not all Vitamin C products are created equal. Here's what to look for:
Concentration
A higher percentage (usually between 10% and 20%) is more effective but could be irritating on sensitive skin.
pH Level
Look for a product with a pH level of around 3.5 to maximize absorption.
Other Ingredients
Consider products that contain other skin-boosting elements like hyaluronic acid, ferulic acid, or Vitamin E.
Form of Vitamin C
L-ascorbic acid is the most potent form, but others like magnesium ascorbyl phosphate are more stable and less irritating.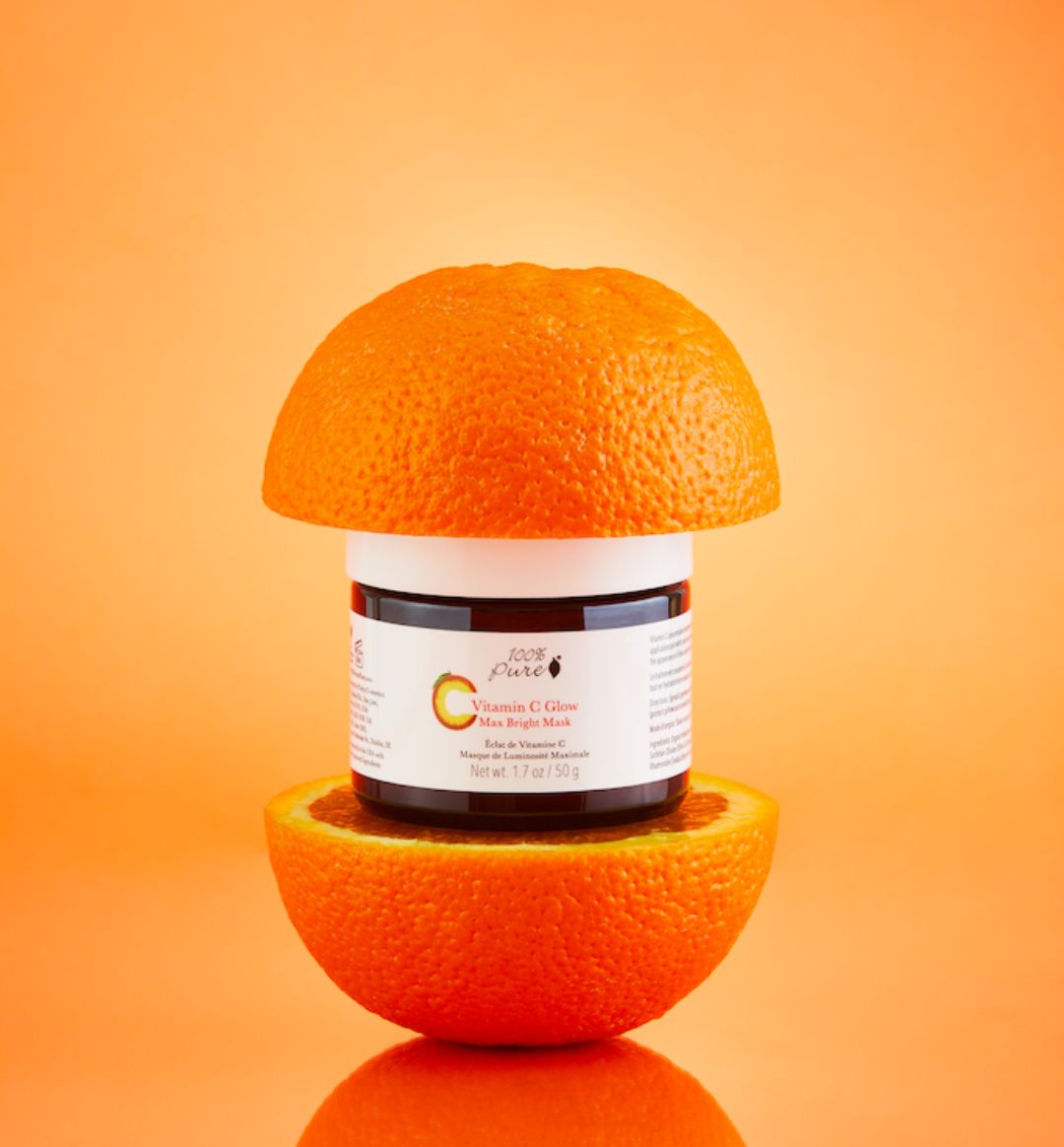 Top-Rated Vitamin C Skincare Products from 100% PURE
When it comes to reliable sources of quality Vitamin C skincare products, 100% PURE stands out for its dedication to natural, effective ingredients. Below, we delve into some of their top-rated offerings, analyzing their effectiveness, ingredients, and what users are saying about them.
Vitamin C Serum
This Vitamin C serum is designed to boost collagen and elastin production, vital for maintaining youthful skin. Many users have reported noticeable brightening and firming after just a few weeks of use.
This serum is a lightweight, stabilized form of vitamin C in a base of hydrating aloe gel. It includes radiance-boosting ingredients such as green apple and grape, as well as alpha lipoic acid (ALA) for combating oxidative stress.
Vitamin C Mask
This mask serves as a potent skin-brightening treatment. It not only supports collagen and elastin but also works to even out skin tone, reducing the appearance of dark age spots. Packed with concentrated vitamin C, the mask also contains fruit enzymes, beet lactic acid, and fermented rice kojic acid to peel away dullness gently.
18.3% Active Ingredients Vitamin C Glow Max Bright Mask
This is a more potent, concentrated Vitamin C treatment that aims to bring drastic improvements from the first application. It targets multiple areas: brightness, collagen production, elasticity, and even moisturization. The mask includes a variety of powerful ingredients like age-correcting Bakuchiol, CoQ10, and Vitamin E.
Multi-Vitamin + Antioxidants Potent PM Serum
This serum is a multi-pronged approach to anti-aging, working to reduce fine lines and wrinkles while increasing firmness and elasticity. A unique formulation allows it to contain both Niacinamide and Vitamin C (in the form of Magnesium Ascorbyl Phosphate) without compromising the effectiveness of either.
Newsletter
Subscribe
for more blog updates and exclusive discounts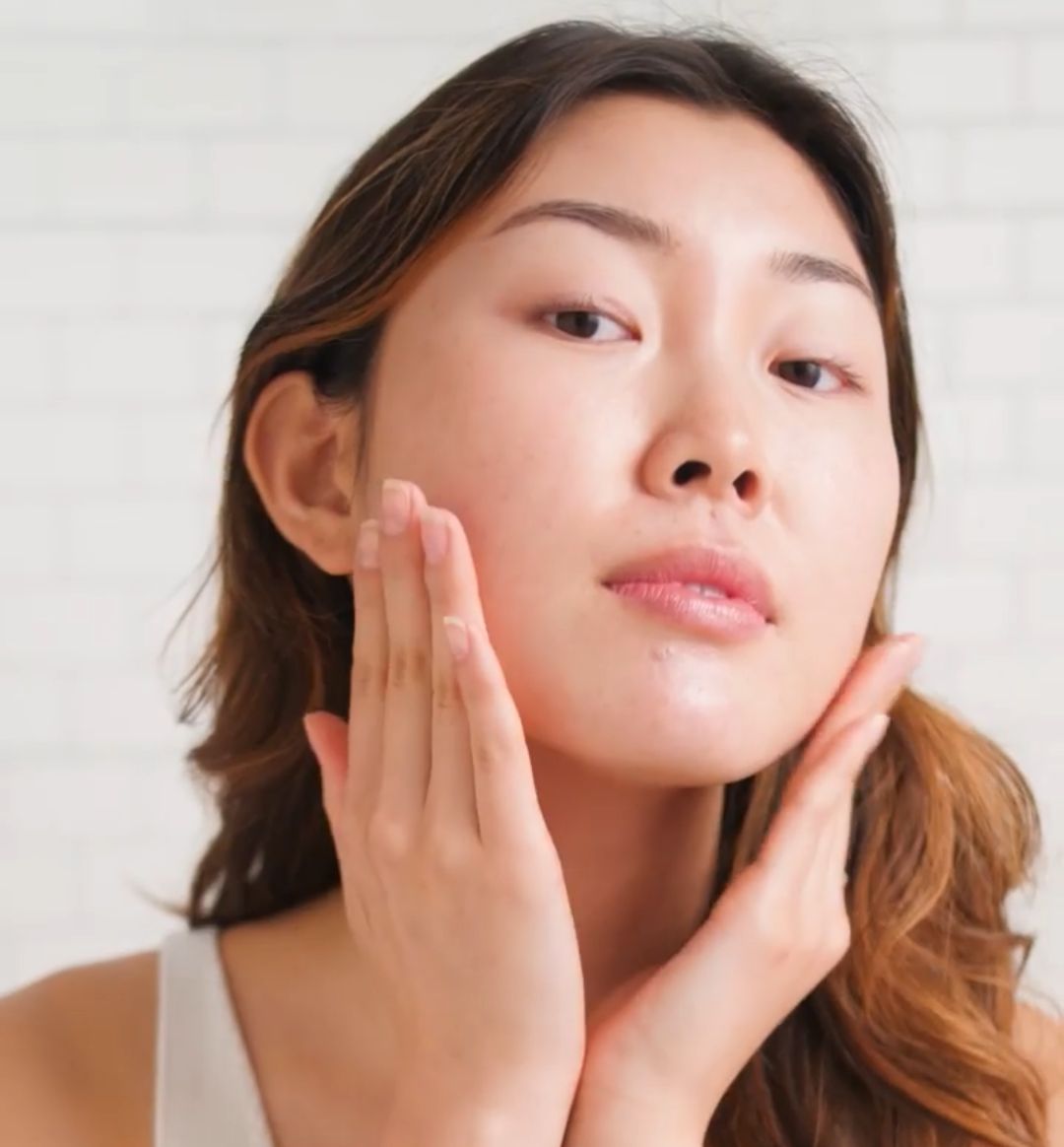 How to Incorporate Vitamin C Products into Your Skincare Routine
Incorporating Vitamin C into your skincare routine can seem like a straightforward process, but there are specific steps to follow to maximize the benefits. While some might think it's as simple as just adding a Vitamin C serum to their existing regimen, the efficacy of Vitamin C can be enhanced when used in harmony with other skincare products and steps. Here's how to make the most out of your Vitamin C skincare:
Step 1: Cleanser
Why: The first step is to ensure that your skin is free of dirt, makeup, and sunscreen that may have accumulated throughout the day or night. This creates a 'clean slate,' allowing the subsequent products to penetrate more effectively.
How: Use a gentle cleanser suitable for your skin type. If you have makeup to remove, consider double-cleansing—first with an oil-based cleanser to break down makeup and sunscreen, followed by a water-based cleanser to clean the skin.
Step 2: Toner
Why: Toning is often skipped but is vital in preparing your skin for the steps that follow. A toner will balance your skin's pH levels and help to deliver moisture back to the skin, making it more receptive to the active ingredients in your Vitamin C product.
How: Apply a toner that does not contain alcohol, as alcohol can be drying and disrupt the skin barrier. Apply it with a cotton pad or your hands, patting gently into the skin to enhance absorption. Wait for the toner to dry before moving to the next step.
Step 3: Vitamin C Application
Why: This is the star step of the routine. Vitamin C serums or moisturizers can brighten your skin, encourage collagen production, and offer antioxidant protection.
How: If using a serum, take a small amount (usually a few drops are enough) and apply it to your face, avoiding the eye area. Use your fingertips to gently tap the product into your skin. Wait for about 5-10 minutes to allow it to fully absorb. If you are using a Vitamin C-infused moisturizer instead of a serum, the application would be the same, but you can use a more generous amount.
Step 4: Moisturizer and Sunscreen
Why: A moisturizer will seal in all the goodness of the Vitamin C and keep your skin hydrated. During daytime, it's crucial to follow up with sunscreen to protect your skin from UV damage, especially because Vitamin C can make your skin more sensitive to the sun.
How: Apply a pea-sized amount of moisturizer and massage it gently into your skin. If you're doing this routine in the morning, it's imperative to follow up with a broad-spectrum SPF of at least 30. This not only protects your skin from harmful UV rays but also enhances the effectiveness of Vitamin C, which has some photoprotective properties.
Additional Tips:
Patch Test: Always do a patch test when trying a new Vitamin C product to ensure it doesn't irritate your skin.
Frequency: Start by using Vitamin C products every other day and build up to daily use as your skin gets used to it.
Evening Routine: While it's generally recommended to use Vitamin C products in the morning, they can also be included in your nighttime routine for added benefits.
By thoughtfully incorporating Vitamin C into your skincare routine, you're not just adding one more step; you're elevating your entire skincare game, gifting your skin the radiance and youthfulness it deserves.
FAQs About Vitamin C Skincare
Can I use Vitamin C products every day?
Yes, daily use is recommended for sustained benefits.
Can Vitamin C be combined with other skincare ingredients?
Generally, yes, but avoid using it with retinol or other acids unless advised by a dermatologist.
Is Vitamin C suitable for all skin types?
Mostly, but those with sensitive skin should start with a lower concentration.
How long before I start seeing results from using Vitamin C products?
You'll likely see initial results within 2-4 weeks.
What are the potential side effects of Vitamin C skincare products?
Overuse or a high concentration can lead to irritation or sensitivity. Always do a patch test first.
Conclusion
Vitamin C is an indispensable ingredient for anyone seeking radiant and youthful skin. By understanding its properties, choosing the right products, and incorporating them wisely into your routine, you can harness its full skincare potential. So go ahead, and let your skin experience the magic of Vitamin C.
We carefully hand-select products based on strict purity standards, and only recommend products we feel meet this criteria. 100% PURE™ may earn a small commission for products purchased through affiliate links.
The information in this article is for educational use, and not intended to substitute professional medical advice, diagnosis, or treatment and should not be used as such.
Sign up to our email newsletter for more blog updates and exclusive discounts.
< Older Post | Newer Post >