How to Contour a Rectangular Face
Quick and easy guide for how to contour a rectangular face with natural makeup
Posted on October 15, 2018
Written by: 100% PURE®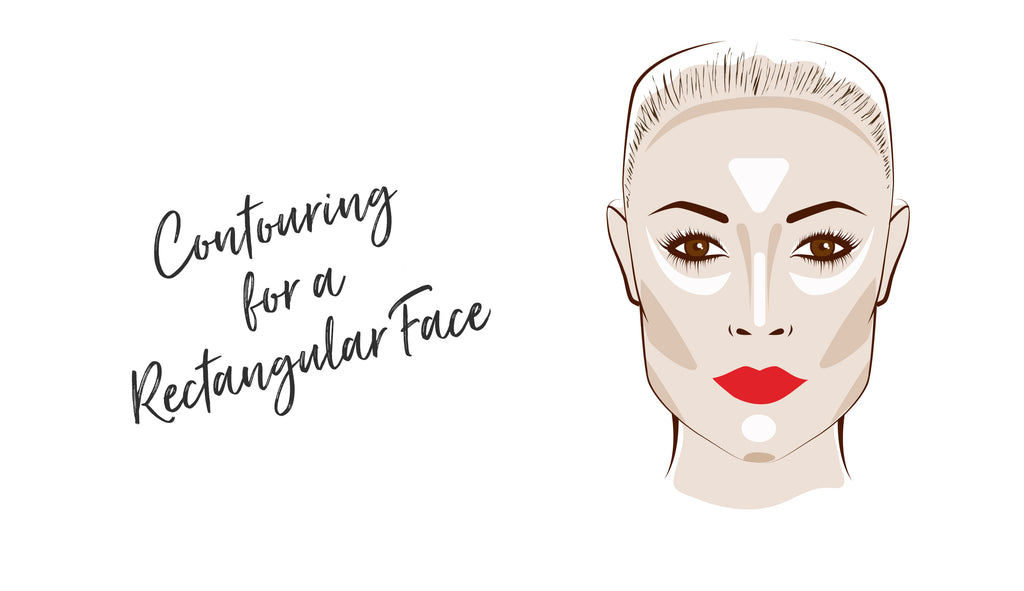 We're back with another edition of #contourthat, and this time around we're covering ways to shade and upgrade rectangular face shapes for a movie star effect. If you are already 100% pure-ly in love with wearing face makeup, then the concept of contouring may not be totally unfamiliar to you. If you're still shaky on the whole contouring thing, you can always brush up on tips for how to contour and highlight before diving in!
What is the goal of contouring? Many of us are contouring with our own agenda. Perhaps we want to create the illusion of a slimmer face, so we darken around our cheekbones and just under our jawline and chin. Most commonly, contouring is used to create the illusion of a heart shaped face – widest in the center around the cheeks, with a very soft and slim chin.
Contouring is using grades of color to create more dimension in the face. We can achieve this by applying lighter base products on areas we want to enhance, and darker complexion products on sections that we want to appear smaller, sharper, or farther back. All you rectangular face shapes out there: we're about to share our tried-and-true methods for combining what you love about natural beauty products, with high fashion beauty looks via contouring.
Do I Have a Rectangular Face?
You'll know you have a rectangular face shape if the widths of your forehead, cheeks, and jawline are all relatively parallel. Your jaw will likely be more square, and your face will be longer than it is wide.
For an everyday makeup look for this face shape, a little bronzer and blush can really enhance the other features on your face and create some instant dimension, but to turn it up a notch with contouring, we'll need to strategically highlight and contour different areas of the face.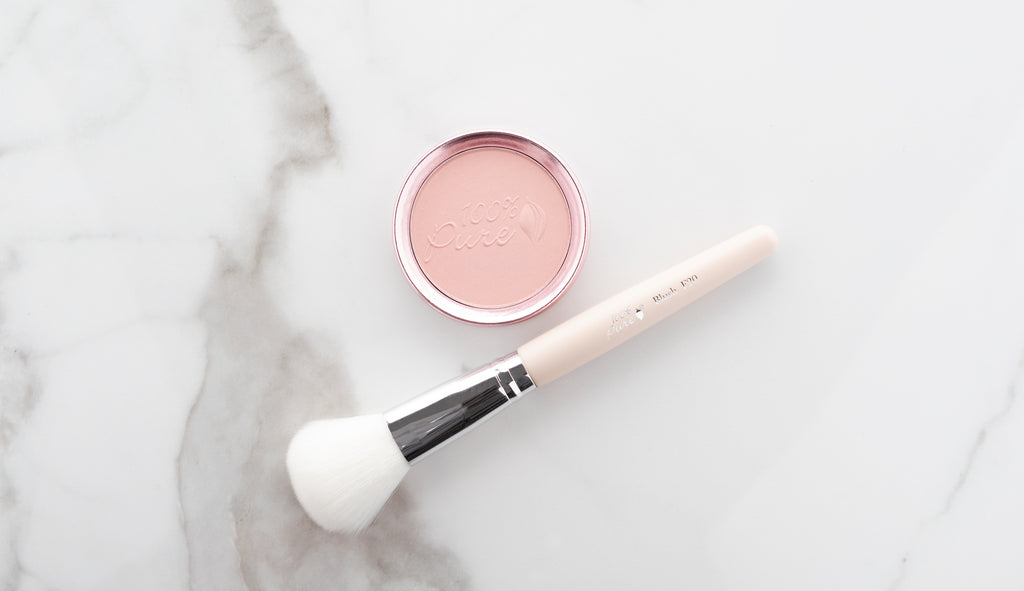 First: Where Do I Highlight?
You're probably already doing the first necessary step of highlighting: applying concealer below your eyes. You'll want to apply a lighter concealer under your eyes to cover dark circles, puffiness, veins, and any mild discoloration you might have. For this we definitely recommend using our Fruit Pigmented 2nd Skin Concealer, which comes in 7 different shades and a fully vegan and cruelty-free formula. We recommend this specifically for highlighting during the contour process because of how lightweight and blendable this concealer is. You'll get medium to full coverage and a softly satin finish, for enough radiance to mimic skin and keep the skin hydrated, which is what we want for the eye area. Dot this concealer under the eyes and blend in a pizza slice shape with the "crust" area at the lower lash line and the points ending on either side of your nose.
You'll also want to add concealer to the bridge of your nose, a tiny dot above your upper lip, and also a bit on the chin. Blend in the concealer on those areas with a full fluffy brush to avoid harsh lines. We recommend our vegan and cruelty-free Flat Kabuki Brush. The flat surface is ideal for maintaining pigmentation and the bristles work great with liquid and cream formula products.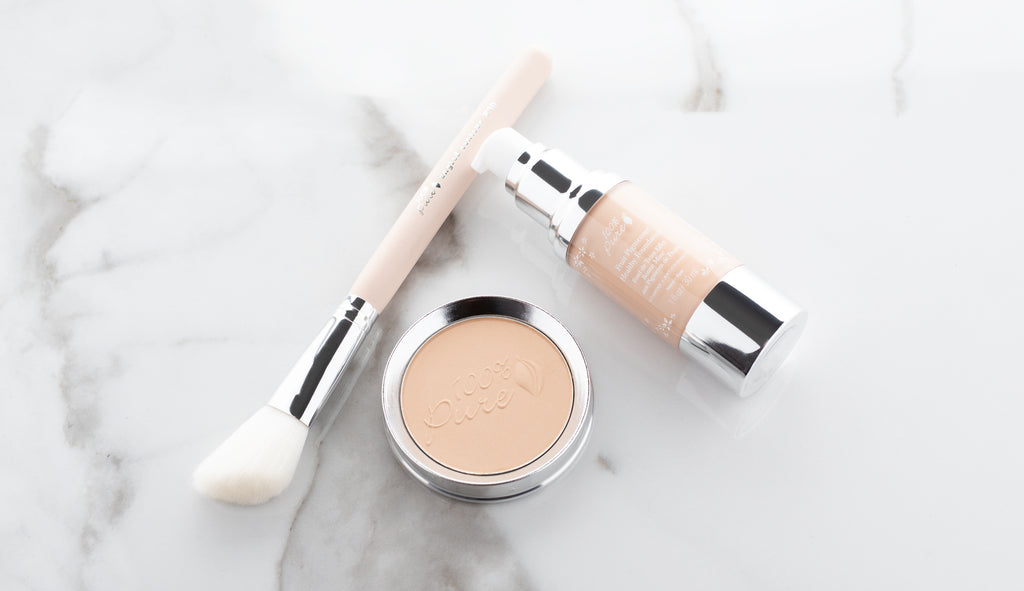 Next: Where Do I Contour?
For rectangular face shapes, to mimic that heart-shape that we're going for in contouring, we focus the bulk of the shading product on the lower half of the face. We'll only add a touch on the forehead as well, but nothing in the center of the face.
Using our F50 Angled Contour Brush – which is softly rounded for a seamless, buffed application – and Fruit Pigmented® Powder Foundation to perfectly mimic that shadow effect we're going for, apply a color 1-1.5 shades darker than your foundation. You'll want to sweep this product just below your cheekbone from the top of your ear in towards your nose, on the outer angle of the jaw moving in towards the chin and over the "rainbow" of the forehead along the hairline. The results? A sultry look, perfect for slimming and defining your natural bone structure.
PRO TIP: Gone a bit heavy handed? Using our fluffy F50 Cruelty Free Powder Brush and Bamboo Blur Powder, sweep over top of the contoured areas to soften the effect, for an even more wearable, porcelain smooth look.


Check out our quick contouring guide for round face shapes, too! Bronzer-obsessed? We've also got a guide for how to contour with bronzer!
We carefully hand-select products based on strict purity standards, and only recommend products we feel meet this criteria. 100% PURE™ may earn a small commission for products purchased through affiliate links.
The information in this article is for educational use, and not intended to substitute professional medical advice, diagnosis, or treatment and should not be used as such.
Sign up to our email newsletter for more blog updates and exclusive discounts.
< Older Post | Newer Post >