Enjoy a Beach Getaway with Bath Salts & Scrubs
The inside scoop on how we source best-selling bath salts and body scrubs
Posted on January, 24 2022
Written by: 100% PURE®
We all wish we were on vacation: chilling under the sun, marveling at miles of pristine white sand, diving into crystal blue waters. Sounds like pure bliss, right? Today we're taking you on a mini vacation to the clear waters of the Brittany coast in France: home of our lux therapy bath salts. Take a deep breath and prepare to unwind as we take you on a private trip to paradise.
The Pure Beauty of Brittany, France
Paris may be great, but Brittany is an unspoken haven in France that we'd love to give a huge shout out to. Graced by lush green mountains and perfectly blue waters, the Brittany coast is the ideal travel destination for hikers and beach bums alike.
Lose yourself in the fairytale-like forests and stumble upon ancient castles that are the stuff of legends. Or perhaps you'd prefer to lie back into the soft white sand and feel the clear blue waters on your toe tips. Wherever you go, the scenery looks just like it would hundreds of years ago – vibrant, fresh, and untouched.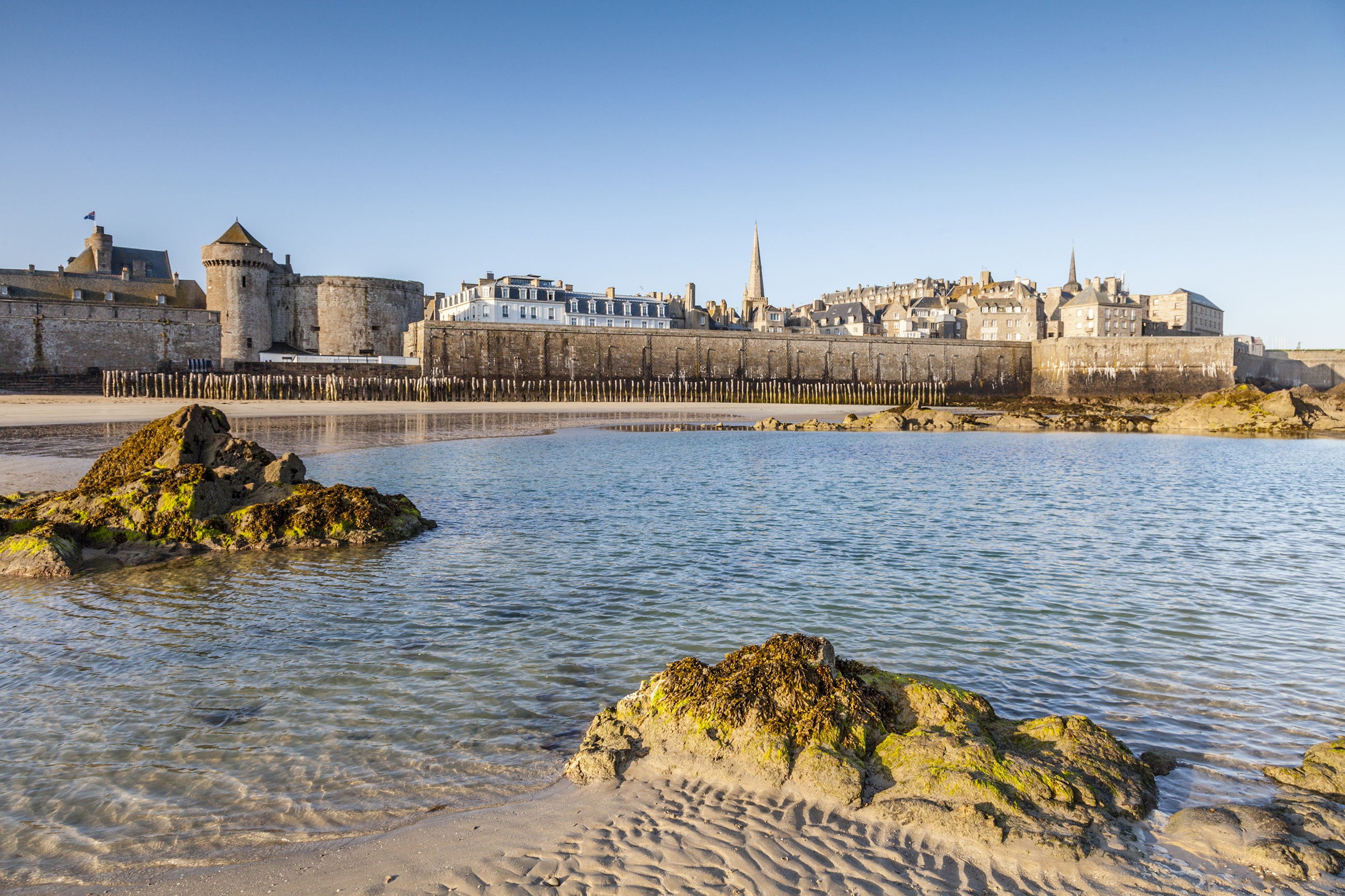 If you want a taste of the ancient, check out the historic walled city of Saint-Malo. These sturdy stone walls kept its inhabitants safe from invaders for thousands of years. You better not have a fear of the ocean, because this city is completely surrounded by blue ocean waters on all four sides!
Climbing atop one of the high towers, you'll be able to enjoy the same historic view from when the city was first founded – because the waters are still so pristine. The only exception is that you won't have to worry about unruly pirates on the horizon!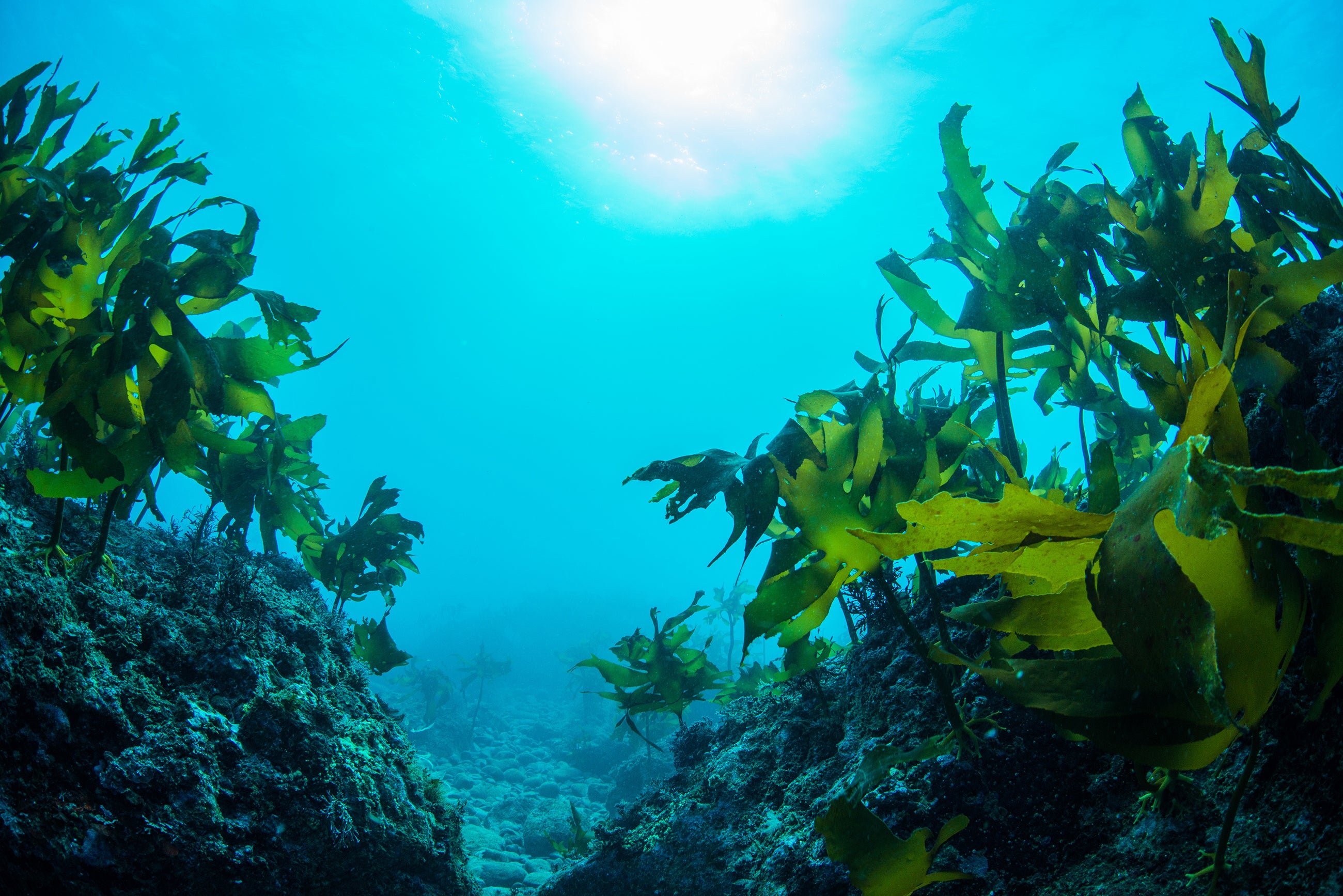 The Ultimate Skin Nourishing Sea Ingredient
While the waters may look clear from above, there's a whole new world (that's your cue, Ariel) below the surface that's teeming with life. Take for example the humble seaweed that lurks at the bottom of the ocean floor. The benefits of seaweed go far beyond enjoying them in your favorite sushi rolls.
The ancient Greeks knew what was up, and – despite the sliminess of these sea plants that might make you squeamish – they actually bathed in seawater filled with seaweed! Seaweed is chock full of nutrient-rich sea minerals, antioxidants, amino acids, and other trace elements that soothe and soften your skin, making it the perfect bath accompaniment.
But what about the rest of your body? No need to fly yourself over to the Brittany coast in order to soak yourself in a seaweed forest (but you can do that, too). We've got you covered again. Luckily, our BFF Mother Nature knows how to work some extra magic with seaweed that'll have you swooning.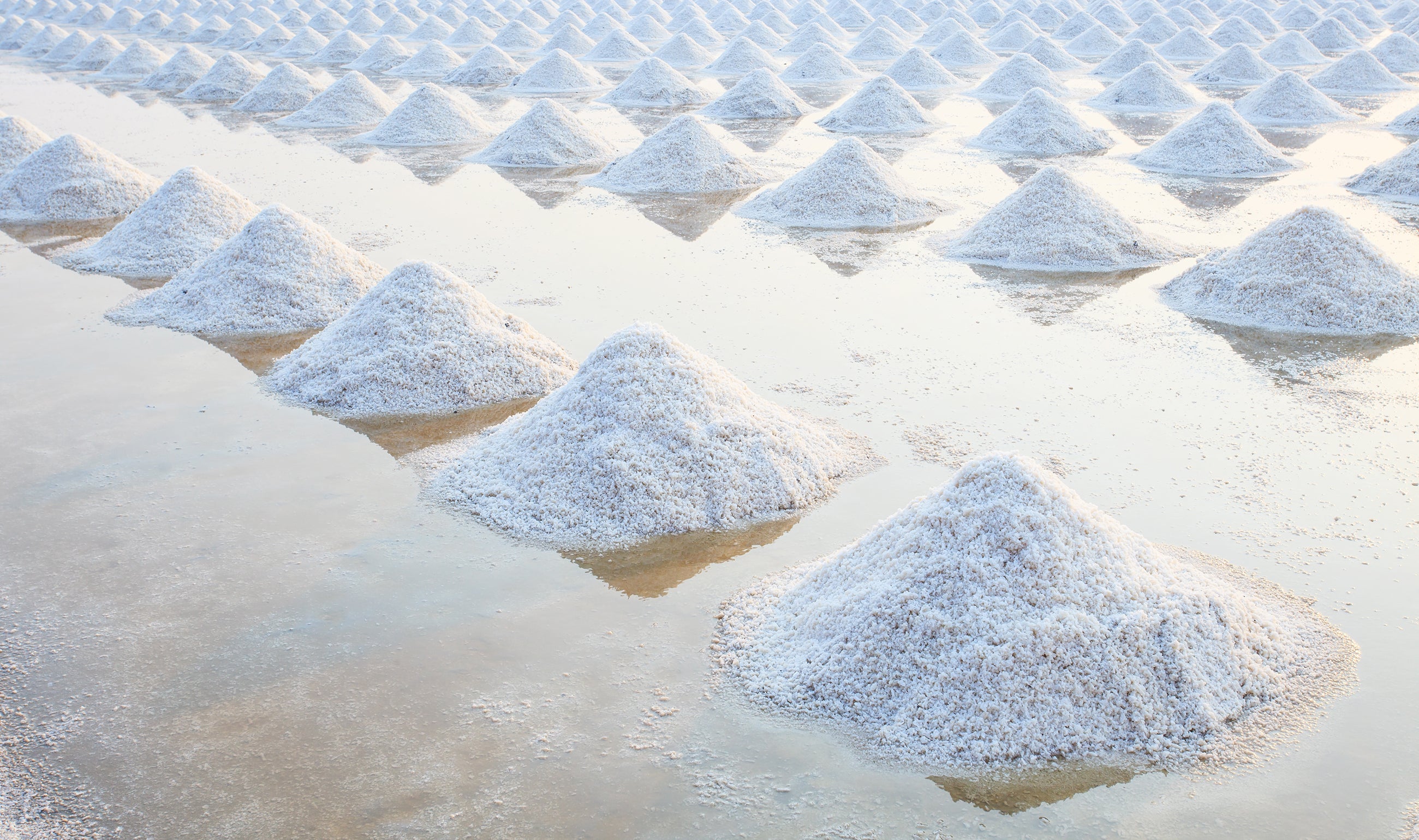 Seaweed can also take another form: salt! Conventionally, bath salts are sourced from sea salts that are harvested naturally from evaporating sea water. Like seaweed, sea salts are packed with a variety of skin benefits. They naturally detox your skin by killing off acne causing bacteria and clearing excess oil from your skin.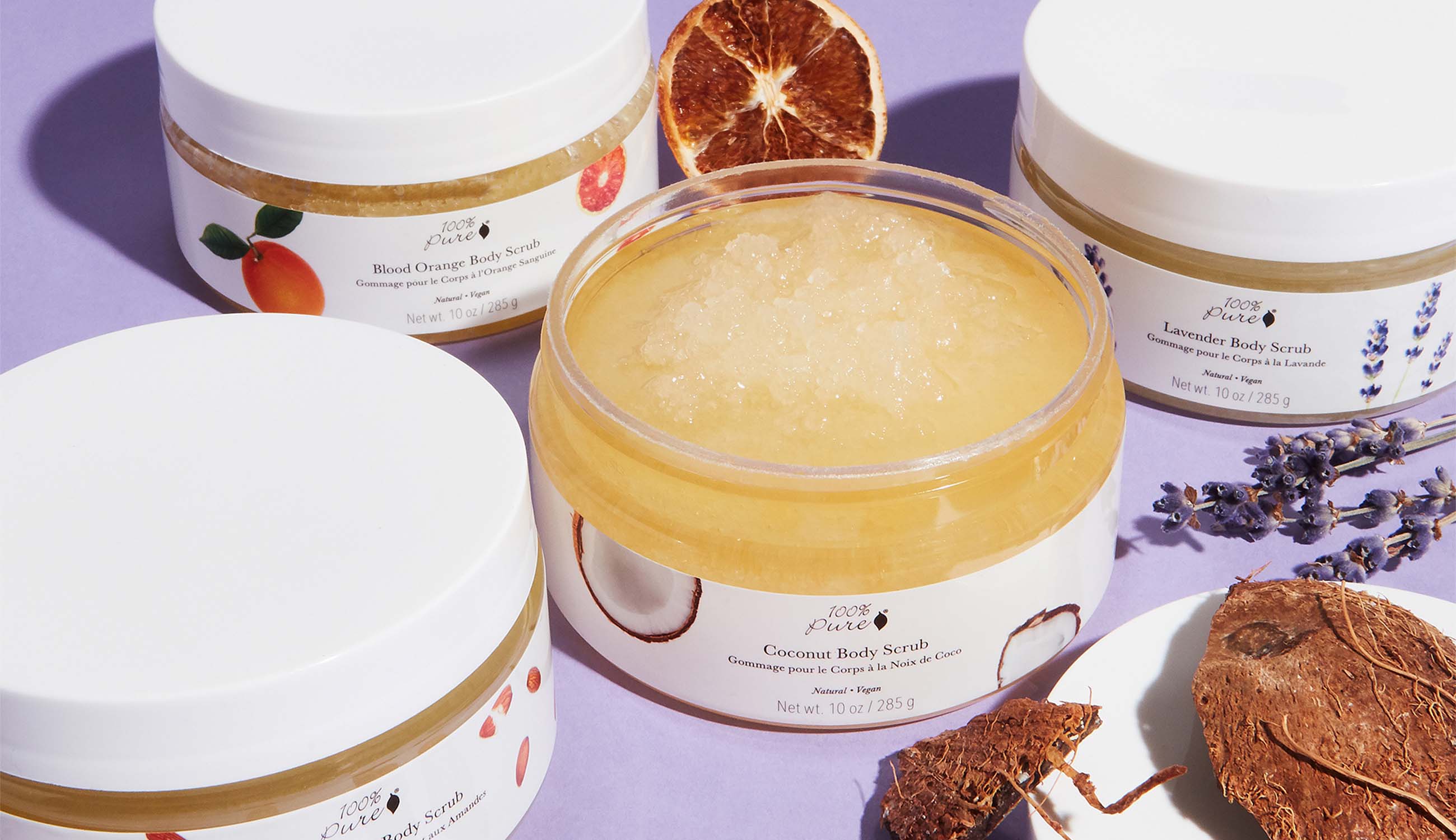 Sea salts are also filled with magnesium, potassium, zinc, and a variety of other nutrients for naturally increasing your skin cell turnover for more supple skin. But how does seaweed produce the same beneficial salt? Look to our luxurious therapy bath salts for the answer.
Let's head back to the sparkling waters of France; the clear plasma of the seaweed floats to the ocean surface, and thanks to the hot sunshine, it crystallizes into a glistening salt that's concentrated with sea nutrients. That includes over 60 different minerals, antioxidants, and amino acids that are specifically targeted to detox and nourish your skin.
It is this crystallized sea kelp that stars in our Sea Therapy bath collection!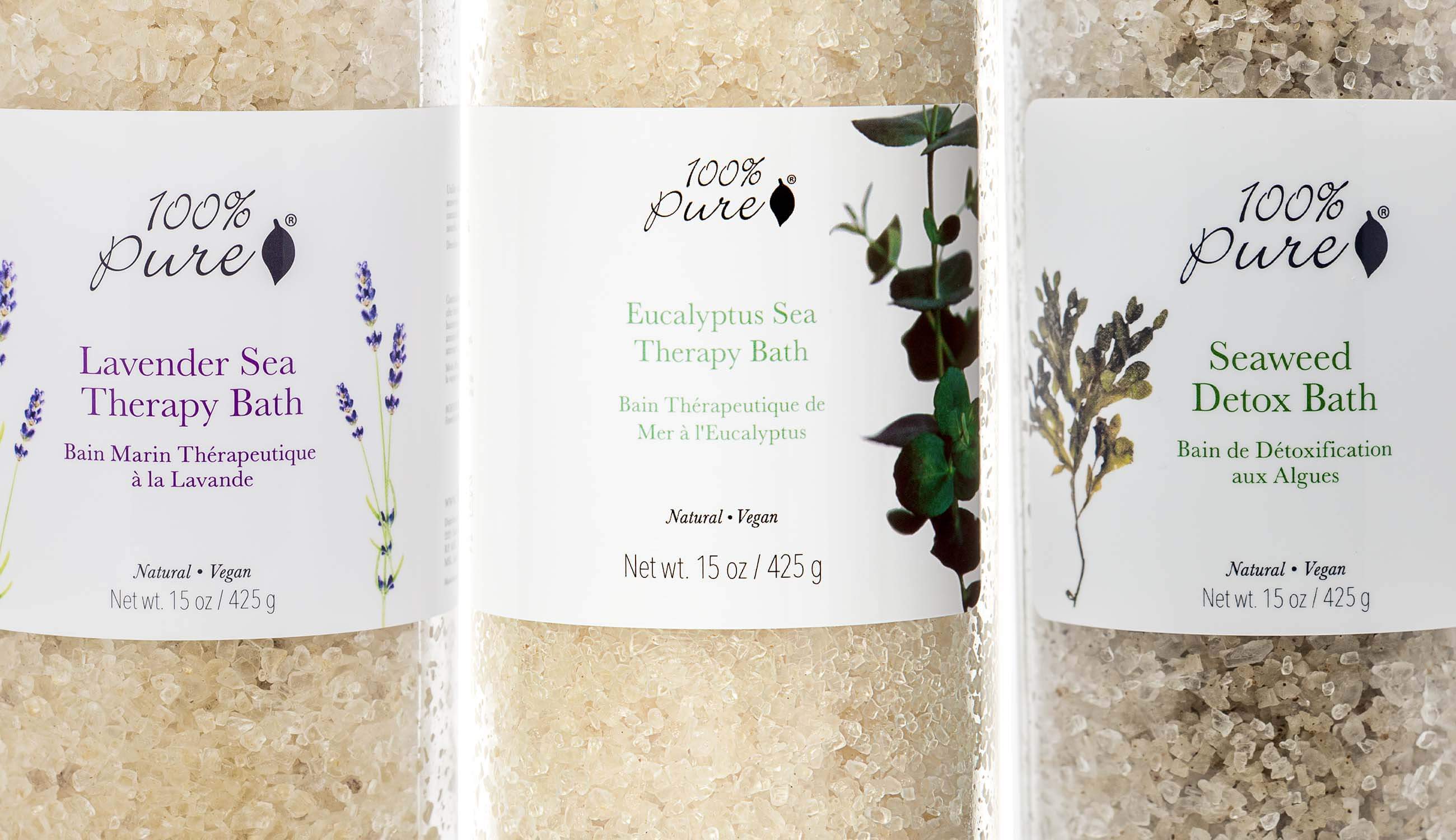 Seaweed Bath Salts: Therapy for the Mind and Body
Knowing how much our dedicated fans love natural skin care (and their understanding of how important regular self care is to glowing healthy skin), we have a collection of three seaweed bath salts for you to pamper yourself with.
Our Eucalyptus Sea Therapy Bath makes the perfect bath companion for when you're congested or dealing with the winter blues. Eucalyptus essential oil has long been used to clear sinuses and relieve congestion, and also has the power to ease tension in aching muscles. It's also antibacterial and antiviral, meaning it'll work to defend against acne and other skin infections that can really do a number on reaching your New Year's beauty resolutions! Our Eucalyptus Sea Therapy Bath is your best buddy for cold relief and refreshing your complexion.
If you're looking for a stress relief session to clear your body, mind, and your skin, our Lavender Sea Therapy Bath fits the bill! In addition to the pure crystallized seaweed that's sourced all the way from Brittany, our lavender bath salts contain an extra taste of France with the addition of French lavender essential oil.
The lavender in our therapy bath helps to reduce anxiety and stress, ideal for soaking in after a long day at work. Lavender essential oil also contains skin beneficial antioxidants like vitamin A and E that help increase your skin cell turnover, heal burns, and fade acne scars.
Finally, if you haven't had enough of your new skin care bestie, our Seaweed Detox Bath is a targeted treatment for detoxing, nourishing, and hydrating your skin with our star crystallized kelp. This concentrated treatment is made with ginger root and dandelion to draw out toxins, heavy metals, and stimulate lymphatic drainage. Infusions of eucalyptus, tea tree, and rosemary increase circulation while providing relaxing aromatherapeutic benefits.
That concludes our mini summer beach getaway! We hope you've enjoyed your trip to the beautiful rolling hills and pristine waters of France – a true paradise that 100% PURE can draw inspiration from. It's taught us how we can source the purest and most natural ingredients to create therapeutic products for smoother, more radiant skin.
Long overdue for a pamper session? We'll outline a DIY spa routine for you and share tips on creating a home spa space. Then it'll be your turn to recreate the luxurious experience of the Brittany coast with our seaweed bath salts!
We carefully hand-select products based on strict purity standards, and only recommend products we feel meet this criteria. 100% PURE™ may earn a small commission for products purchased through affiliate links.
The information in this article is for educational use, and not intended to substitute professional medical advice, diagnosis, or treatment and should not be used as such.
Sign up to our email newsletter for more blog updates and exclusive discounts.
< Older Post | Newer Post >