3 Major Eucalyptus Benefits for Acne
How this aromatic herb can help banish active breakouts
Posted on January 7, 2020
Written by: 100% PURE ®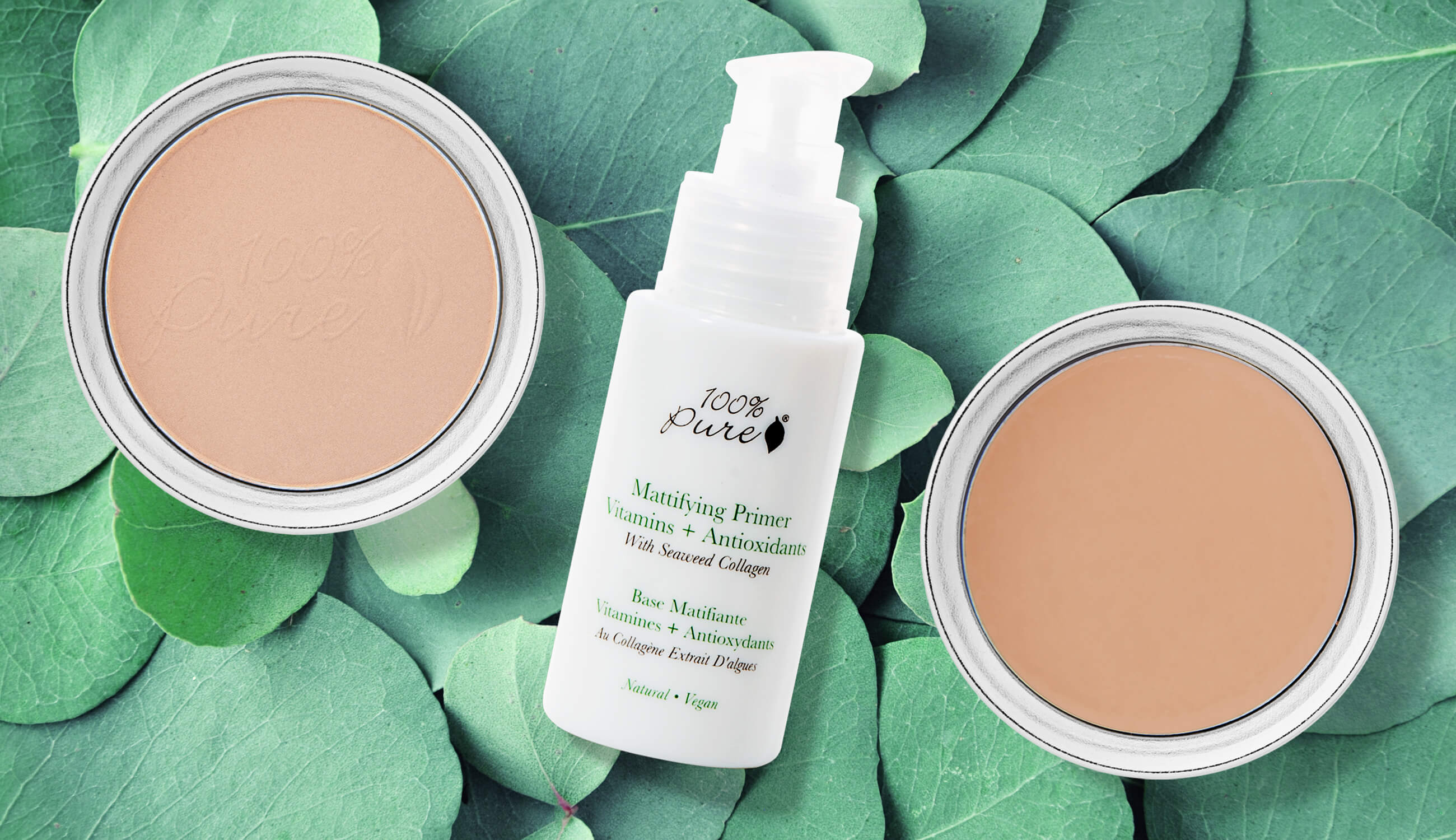 Discovered in Tasmania by European explorers, eucalyptus has a world-renowned reputation for delivering supremely therapeutic benefits. Its aroma alone is known for soothing the senses and promoting relaxation – but did you know that eucalyptus can calm down a pimple, too?
Eucalyptus is filled with benefits for hair and skin health, but in this article, we're celebrating the acne-busting power of eucalyptus, and how it can keep skin clear.
3 Acne-Fighting Benefits of Eucalyptus
#1: Reduces Inflammation
Eucalyptus can reduce inflammation and swelling by suppressing the immune response that causes tissue to become inflamed. Skin conditions that are inflammatory in nature – like seborrheic dermatitis, eczema, and acne – can greatly benefit from the calming anti-inflammatory benefits of eucalyptus.
If you're experiencing mild to severe acne, the application of eucalyptus essential oil or eucalyptus leaf can also help bring down redness and swelling.
#2: Boosts the Production of Ceramides
In one study, the topical application of eucalyptus was found to help raise the number of ceramides in the epidermis. Basically, the epidermis acts as the bricks while the ceramides are the mortar that hold them together. They promote skin firmness, elasticity, and suppleness.
These lipids make up about 50% of your skin's composition, so it's a fairly important component in keeping your skin safe from harmful, acne-causing bacteria. This means that a ceramide-promoting plant like eucalyptus is an extremely beneficial ingredient to have in your skin care regimen.
#3: Provides Antibacterial Power
Eucalyptus is a known antibacterial and antifungal herb. It can be safely applied to painful or popped pimples, to gently dry out the affected follicle while preventing the onset of infection. Not to mention that it can help boost your immune system!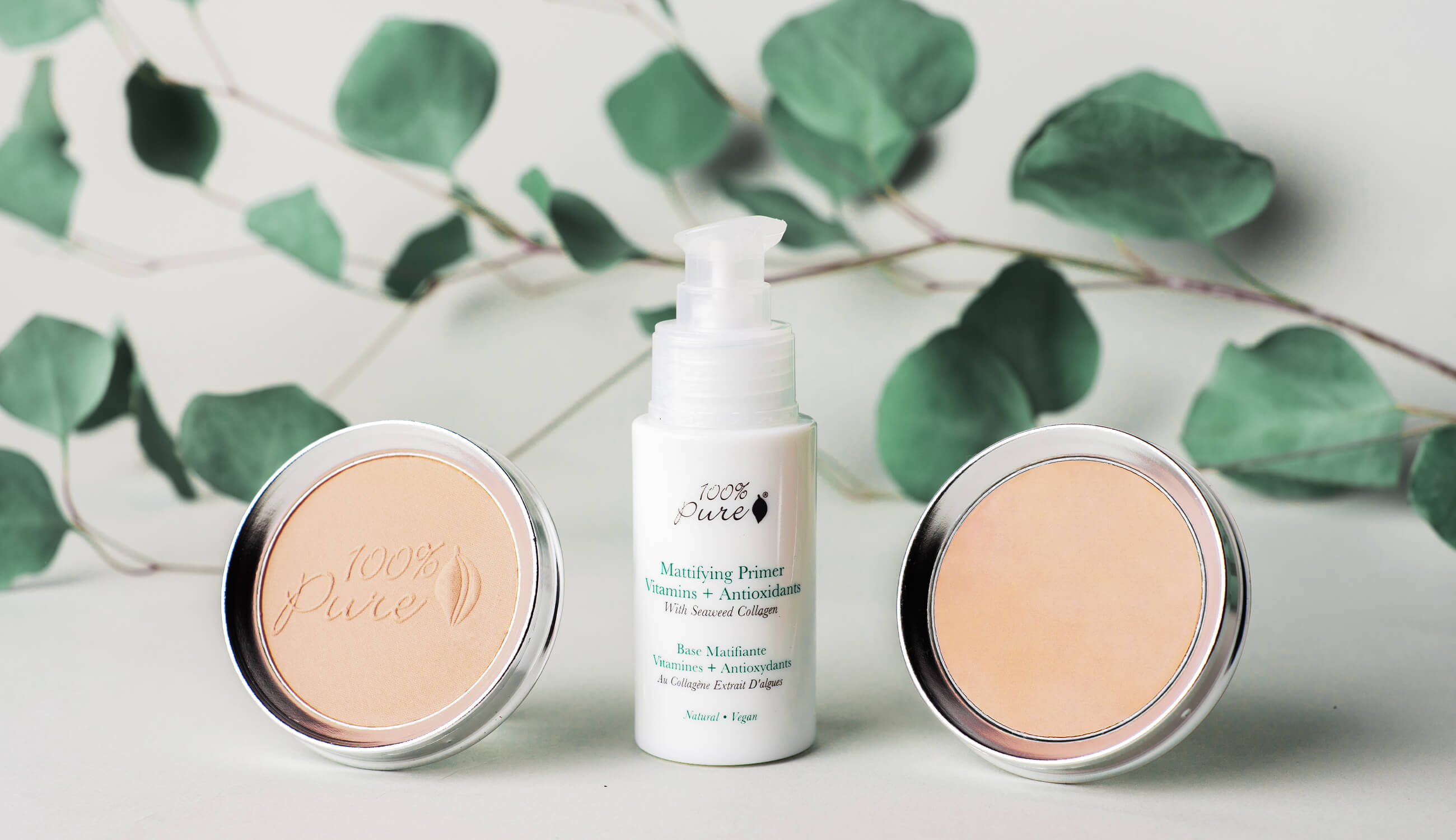 How to Use Eucalyptus in Your Daily Skin Routine
Calling on eucalyptus benefits in your makeup and skin care routine is the best way to experience this herb's anti-acne potential. When priming and building your foundation, using eucalyptus can help to keep skin calm, clear, and balanced throughout the day. Check out our favorite eucalyptus-infused skin treatments below!
Mattifying Primer
Mattifying primers are fantastic for those with oily skin types, but many products achieve this effect at the cost of skin hydration. We formulate our mattifying primer with aloe juice to keep your skin hydrated. Skin-plumping seaweed collagen strengthens the epidermis while eucalyptus extract fights acne.
This primer effectively fills lines and reduces shine without any harmful silicone. Apply it after moisturizing the skin, and give it 90 seconds to absorb before following with your makeup application.
Fruit Pigmented® Powder Foundation
Not only does this powder foundation bear a smooth, velvety texture, it also provides a matte finish without over-drying the skin. This is largely thanks to gentle base ingredients like rice starch and titanium dioxide, combined with moisturizing rose extract (which also provides its own acne-calming benefits).
Antioxidant power from vitamin E and white tea helps to defend against free radicals, while eucalyptus leaf powder protects against acne-causing bacteria.
Fruit Pigmented® Cream Foundation
This formula conceals redness and uneven texture with medium coverage, while offering a natural satin finish. Avocado butter makes it deeply nourishing for dry skin, along with silky pomegranate oil, soothing chamomile, and calendula. Eucalyptus leaf powder adds an antibacterial boost, which can help treat and prevent acne.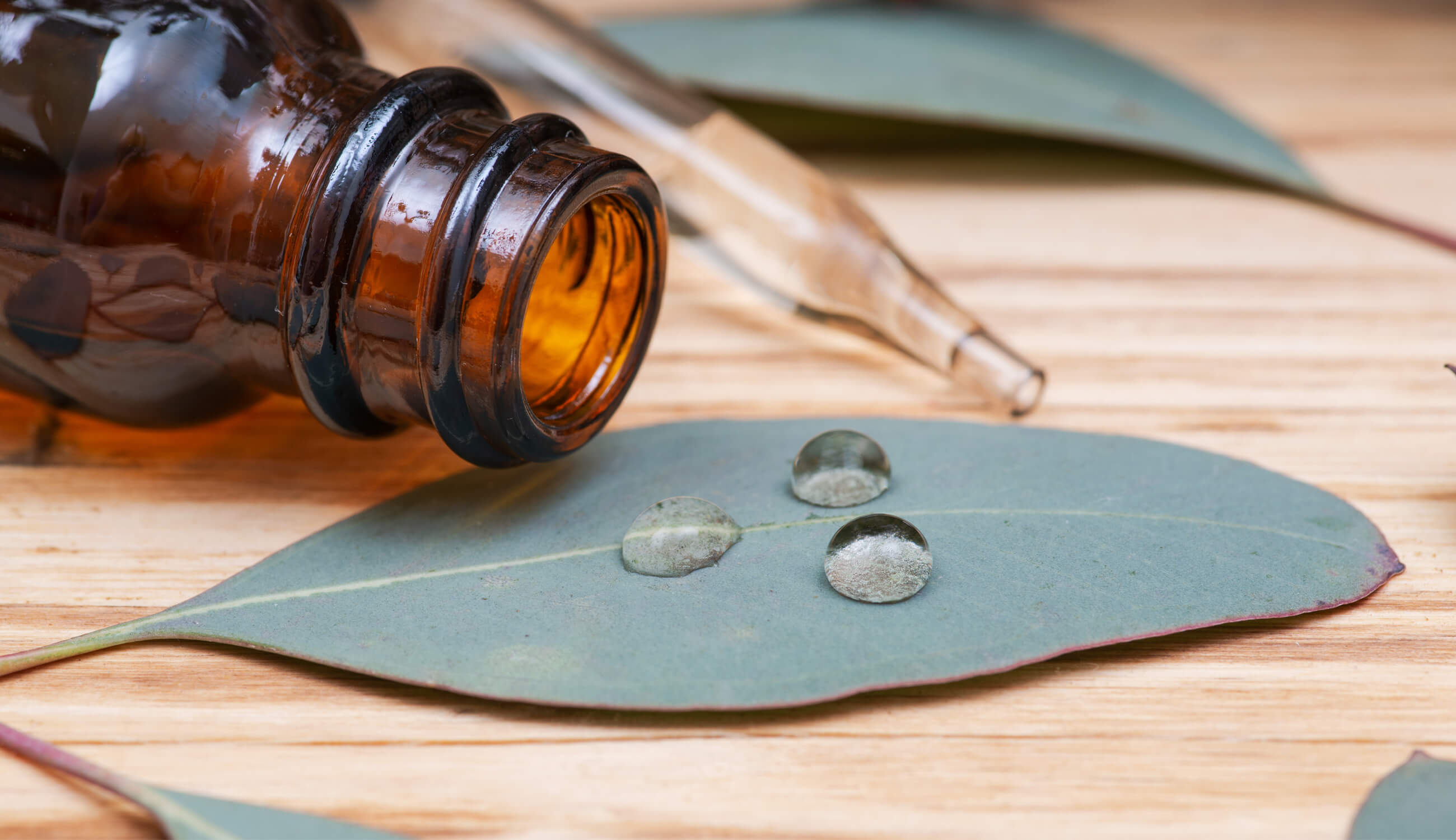 DIY Eucalyptus Shower Steamers
If skin is feeling particularly inflamed or congested – or if winter weather is taking a toll on tired muscles – toss one of these steamers into the shower. These shower steamers will instantly turn your bathroom into a soothing spa.
You will need:
Silicone ice cube trays or candy molds

16 ounces baking soda

4 tablespoons (60 ml) witch hazel

Eucalyptus essential oil

Peppermint essential oil
Instructions:
In a mixing bowl, combine witch hazel and baking soda, and stir until mixture becomes homogeneous and free of clumps.

Evenly distribute mixture into mold with a spoon, firmly packing down each one.

Allow to harden and set 24 hours. Once dry, package them into an airtight storage container and keep them out of direct sunlight, in a cool, dry place.

To use, add 2 drops of eucalyptus oil and 2 drops of peppermint essential oil to a steamer 'cube'. While running a hot shower, drop the cube onto the shower floor. The steamer will melt, allowing its crisp and refreshing aroma to waft through the steam of the shower as it decongests and purifies your skin.
We carefully hand-select products based on strict purity standards, and only recommend products we feel meet this criteria. 100% PURE™ may earn a small commission for products purchased through affiliate links.
The information in this article is for educational use, and not intended to substitute professional medical advice, diagnosis, or treatment and should not be used as such.
Sign up to our email newsletter for more blog updates and exclusive discounts.
< Older Post | Newer Post >