4 Reasons to Apply a Night Mask
Adding this step before bedtime could boost your beauty sleep!
Posted on January 10, 2020
Written by: 100% PURE ®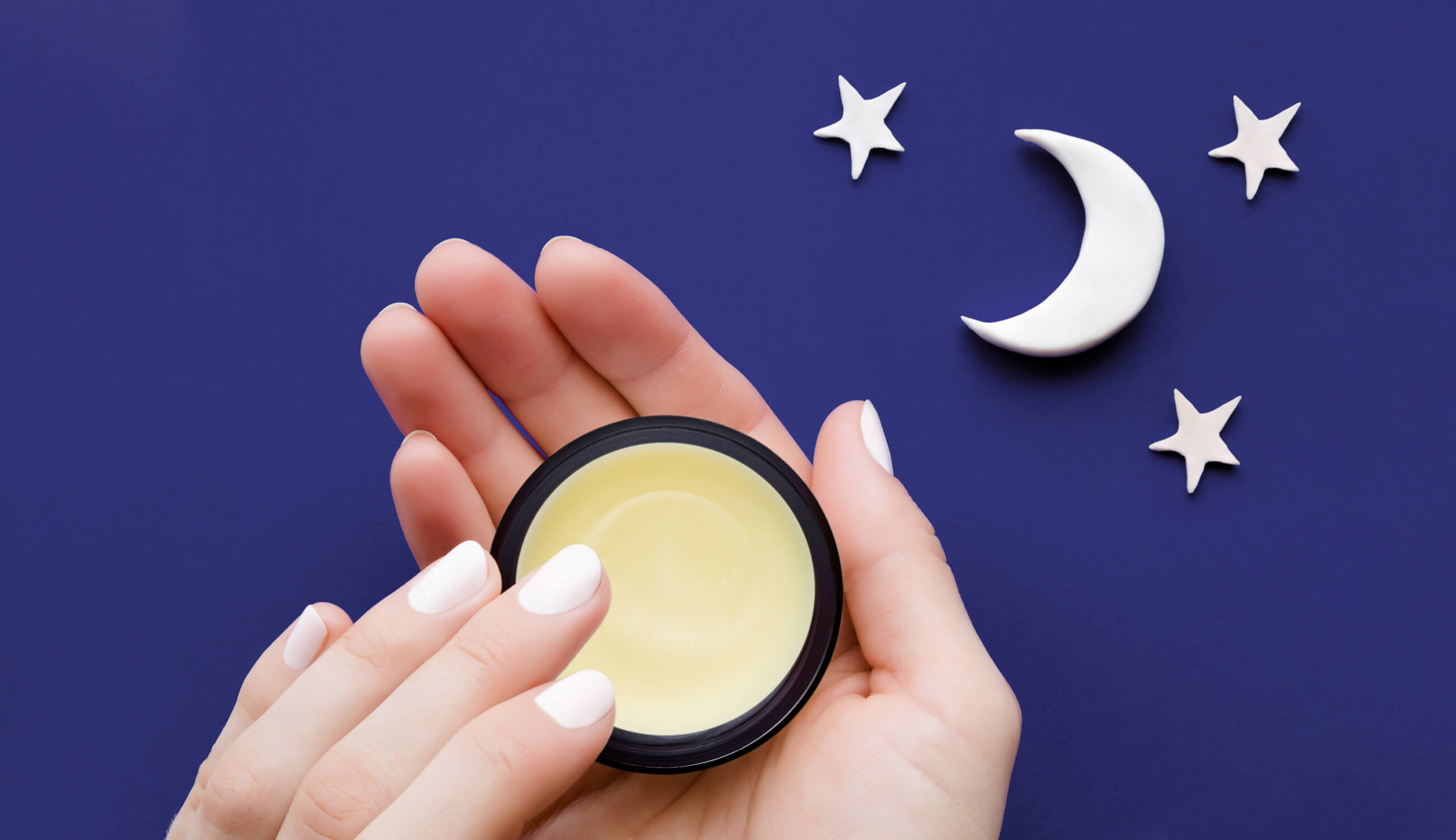 Beauty sleep is a real thing. Our bodies work hard to heal and repair while we snooze – but what else can we do to make our sleep more beautiful?
Since skin care is our love language, we started thinking about our nighttime products, and ways that we can be more consistent for better beauty results. Why not kick off a bigger, better year of beauty by incorporating luxurious sheet masks or night masks into our routines?
Put simply, targeted skin care doesn't get more no-nonsense than a night mask. They combine what we love about our long-game daily products with the high impact of a single treatment product. We're listing 4 major reasons why you should consider applying a night mask to your face before bed!
More than Just a Nightly Cream
Many of our moisturizers are power packed with vitamins and antioxidants to support healthy skin. We love vitamin C for brightening and smoothing aging skin, or vitamin A for addressing complexion issues related to aging – but we can't expect our night creams to do it all. While we rely on daily moisturizers and night creams to keep skin hydrated, night masks are our anti-aging ace in the hole.
If you've never tried a skin balm, you're in for a treat! Skin balms feature solidified oils that make the overall product creamy and rich, without the presence of water. This means they'll coat skin in supportive nutrients. Balms can help calm irritation, soothe dryness, enhance absorption or serums and moisturizers, and promote supple skin texture.
PRO TIP: Using a nighttime skin balm, but don't want the product to transfer onto your pillow? Lay a clean hand towel over your pillow to give your balm time to fully absorb, without smearing on your pillowcase.
A nightly face mask also works like a protective seal, keeping hydration-sapping elements out (think space heaters, low humidity). The skin naturally loses water on a daily basis, and a sheet mask will instantly stop that process while replenishing essential moisture. A nightly sheet mask will also help prior PM products to penetrate skin and last through the night.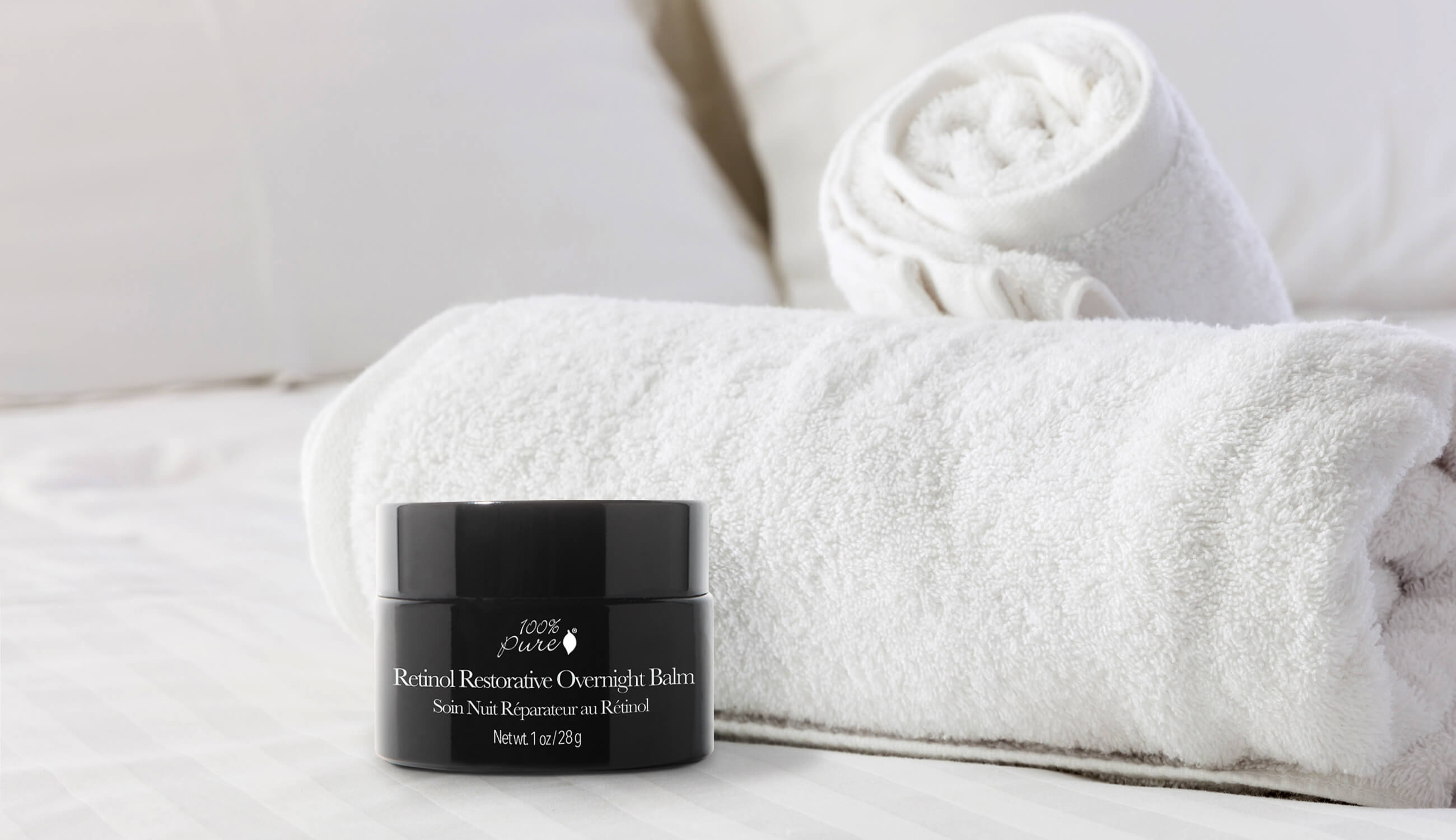 Targeted Skin Treatment
We all have days when skin may not look or feel its best. Long ago, we accepted that our skin's behavior isn't always within our control; not even a gallon of water a day or gently massaging in skin care can keep skin in line every day. So what do us natural beauty lovers do when we get desperate? Layer on something with a little more staying power – that means calling in the PM reinforcements.
One of the things we love most about night masks is their targeted nature: they're each designed for a specific concern or purpose. From anti-inflammatory to anti-aging, we love targeted treatments that can be followed up with a skin balm for a serious kick of nighttime nutrients.
Product Spotlight: Hydrogel Night Mask
Taking targeted masks into the spotlight, let's zoom into our Ginseng Collagen Boost Mask. When we're talking about night masks, this is one that we're tempted to use every night. This lovely golden mask has an ultra-hydrating hydrogel base, composed of organic aloe juice. Perfect for evening wear, the moisturizing base means our skin can soak up all the soothing aloe juice it wants while flourishing in the blend of delightful ingredients.
This mask also features anti-inflammatory manuka honey and royal jelly, along with elastin-boosting Korean red ginseng and brightening vitamin C. Falling asleep with this night mask means radiant, more youthful looking skin complete with softening hydration and an undeniable glow.
Let's Concentrate: Why Night Masks Are the Real Deal
As we mentioned before, sheet masks and skin care balms are more targeted versions of the products we incorporate into our daily routine. With the absence of water, skin balms boast higher concentrations of familiar seed and essential oils, meaning more impact for our skin.
While liquid is a key component of sheet masks on the other hand, the liquids offer more concentrated hydration than plain water. We often use aloe juice for its serious softening, soothing, and supremely hydrating properties. Other moisturizing components might include hyaluronic acid or glycerin; these ingredients deliver more concentrated moisture and last far longer than plain water, which evaporates.
Walk of Fame
It's a new year, so naturally we're subscribing to resolutions – and we've resolved to stop falling asleep with our makeup on! Oh, the shame we feel approaching the bathroom mirror, spying frightening raccoon eyes.
This year, we're committing to sheet masks as a way to commit to our full nighttime skin care routine. A night mask is a great way to ensure we complete our entire skincare regimen, before officially floating off to la-la land.
Here are some ways to prep for all the beauty sleep you're about to get:
Start out with a steamy shower (or DIY facial steam) to open your pores after cleansing, before the rest of your routine.

Pull the hair away from your face with a soft scrunchie or silk headscarf.

When going to bed wearing a night balm or heavy cream, cover your pillow with a microfiber towel. This prevents potential bacteria from your pillow sticking to your face, while also protecting your pillowcases from skin care smearing.

After removing your sheet mask, use a jade roller or face crystal to massage in the remnants of your night mask or skin balm for better penetration.

Sleep face up for the best results; wake up glowing, refreshed, and wrinkle-free (or so we hope)!
We carefully hand-select products based on strict purity standards, and only recommend products we feel meet this criteria. 100% PURE™ may earn a small commission for products purchased through affiliate links.
The information in this article is for educational use, and not intended to substitute professional medical advice, diagnosis, or treatment and should not be used as such.
Sign up to our email newsletter for more blog updates and exclusive discounts.
< Older Post | Newer Post >