Do Matte BB Creams Actually Exist?
Try this matte BB cream trick to level-up your makeup look
Posted on April 19, 2022
Written by: 100% PURE®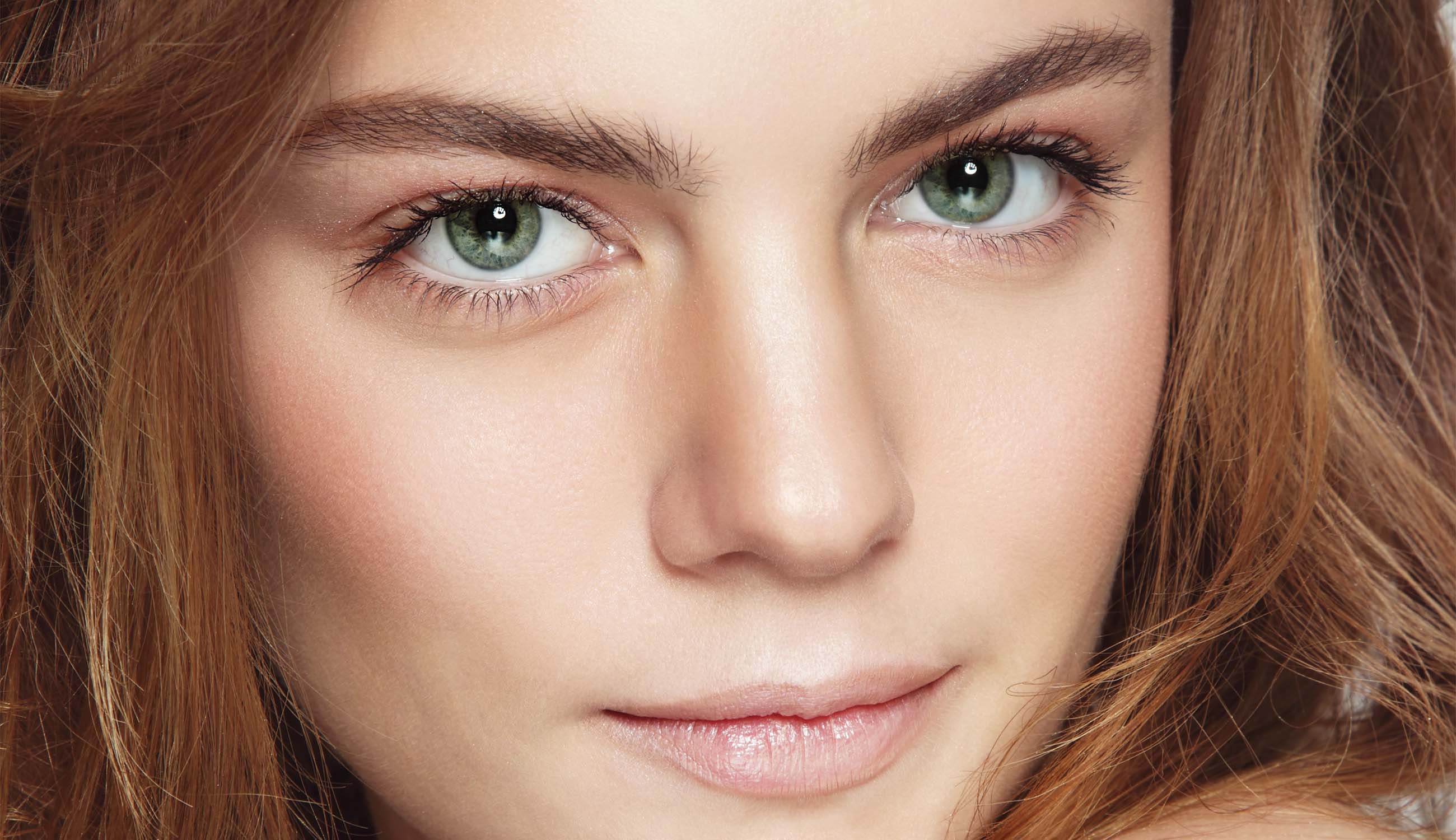 You might be familiar with the dewy skin trend. It's when your skin appears as if you drink a gallon of water a day and you have a youthful goddess glow that makes even highlighters jealous. And this is all thanks to one coveted product – BB creams!
While radiant and dewy skin sounds fabulous, what if you're looking for a matte BB cream? We're getting down to brass tacks on BB creams, whether they're all dewy, and how to mattify your favorite BB cream.
BB Creams: What Is Their Purpose, and Are They All Dewy?
BB creams are meant to create a clean, flawless base by using beneficial, skin-healthy nutrients (as a 'balm' would do). BB stands for "beauty balm" or "blemish balm". As a beauty balm, these formulas are meant to provide light, hydrating coverage, with a few dollops of dewiness thrown in. But if you need a little help covering a blemish, a blemish balm will actually help it, not inflame it.
Existing somewhere between a moisturizer and foundation, BB creams are commonly designed to be a primer, moisturizer, and light foundation in one buildable coverage formula. Some BB creams are infused with antioxidants, brightening agents, acids, and broad-spectrum SPF to treat the skin while delivering a fresh, even glow.
That's precisely why our BB Cream is a fan favorite! Featuring a medium, buildable formula, this dewy skin dream blurs imperfections and gives a balancing sheen to your skin tone. We've also added soft luminosity with mica to help give a naturally flawless and radiant glow to the skin. This same luminosity helps to softly reflect light, which gives skin a soft-focused healthy glow.
That no-makeup, glowy factor of BB creams is their crowning glory. When skin has that natural and radiant glow, it appears to be more youthful. Many people love how BB creams are meant to be subtle and feel like real skin, but that doesn't always mesh with the word "matte".
While it's true there are some matte BB creams out there, most of them specifically target oily skin issues with formulas that contain salicylic acid. Although oily-skinned ladies can rejoice because your beauty routine just got a whole lot easier, salicylic acid can dry out or aggravate other skin types, especially sensitive skin.
Newsletter
Subscribe
for more blog updates and exclusive discounts
It makes even more sense, then, for others to mattify their BB creams. We have a quick trick to help you turn any BB cream into a matte BB cream!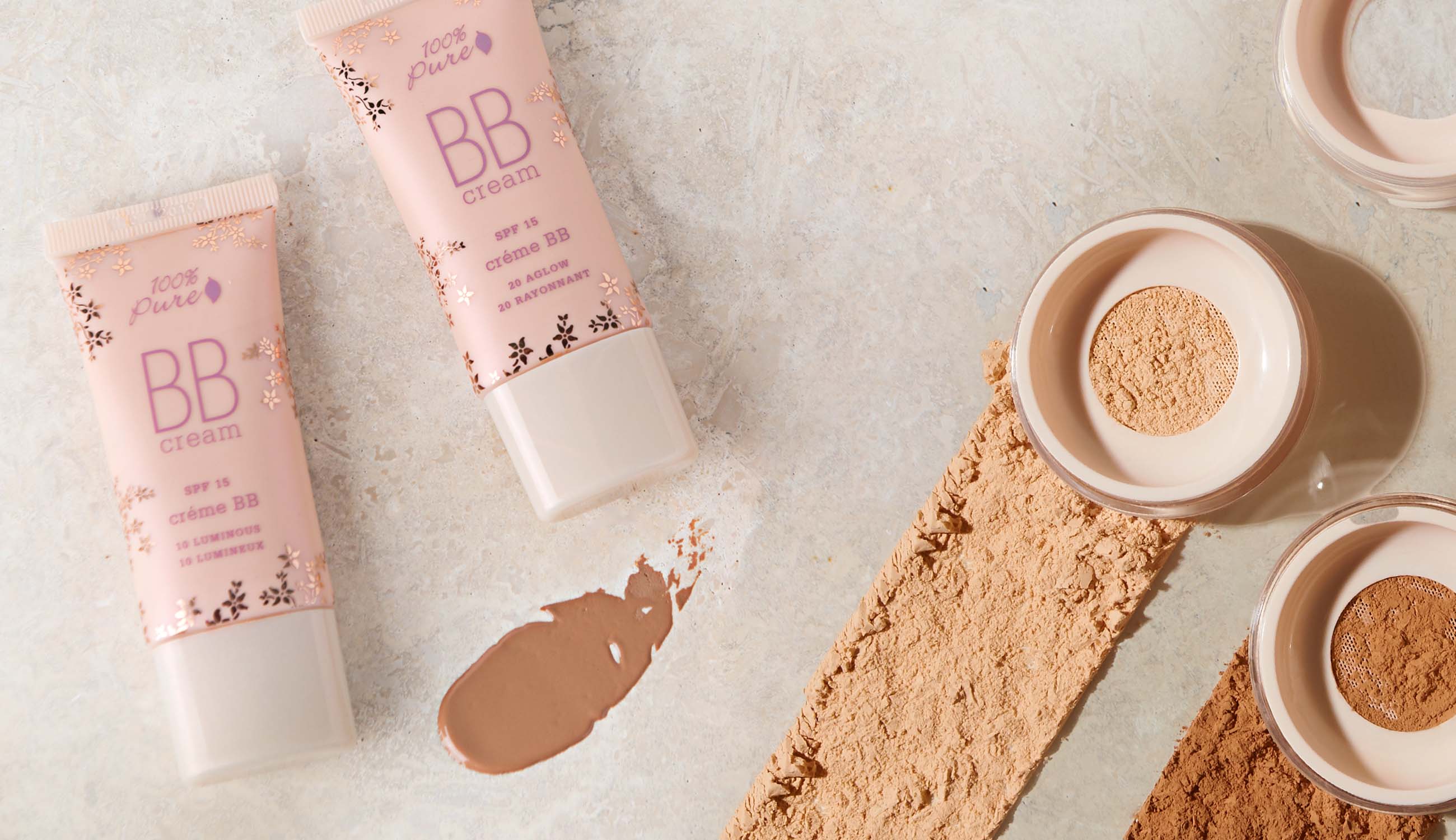 How to Mattify Your Favorite Non-Matte BB Cream
While BB creams sound like a great deal for most beauty lovers – who doesn't want a one-and-done product? – common dewy BB creams might be a deal-breaker for those who just want a mattifying finish and to let their inner selves glow. But that doesn't mean you need to toss your favorite multi-tasking makeup hero.
It simply means you need to get your mattifying magic on! We have a simple trick to make any BB cream a matte BB cream.
A matte BB cream is as easy as applying your favorite BB cream and adding a finishing powder to fill fine lines or achieve full coverage, not to mention toning that glow down just a bit. You're left with a fulfilled mattifying mantra and a poreless, healthy complexion.
For this fabulous matte BB cream look, a fluffy powder brush will work wonders at blending your setting powder effortlessly into your skin. Next, you'll want a setting powder that can blur fine lines, pores, and imperfections – the chief role of a great, natural finishing powder! Our Bamboo Blur Powder can pull this off without over-drying your skin or completely masking any BB-beaming glow.
As your one-stop shop, this powder is free of talc, synthetic preservatives, and fragrances. It's designed to be a photo filter for your skin – all thanks to one little ingredient: bamboo silica. This beloved bamboo extract is finely milled to be smooth and kind to all skin – even sensitive skin types. Plus, it's great for mattifying and blotting shine, which perks up combination skin folks!
With these tips on how to mattify your BB cream, we're all about work smarter, not harder. A matte BB cream is a truly luxe beauty experience. It provides moisturization and luminous coverage all in one. Your makeup will be undetectable and natural enough to trick people into thinking you woke up looking stunning, and we're all for that!
A matte BB cream is your key to a perfect no-makeup look while still looking fresh. It also makes a great base for any long-lasting makeup look. Whether you're looking for a dewy finish to complement your summer glow or opting for a matte finish for a softened complexion with a dazzle of luminescence, BB creams are where it's at!
We carefully hand-select products based on strict purity standards, and only recommend products we feel meet this criteria. 100% PURE™ may earn a small commission for products purchased through affiliate links.
The information in this article is for educational use, and not intended to substitute professional medical advice, diagnosis, or treatment and should not be used as such.
Sign up to our email newsletter for more blog updates and exclusive discounts.
< Older Post | Newer Post >