A User-Friendly Guide to Choosing Your Actives
Active ingredients in skin care don't have to be intimidating!
Posted on October 5
Written by: 100% PURE ®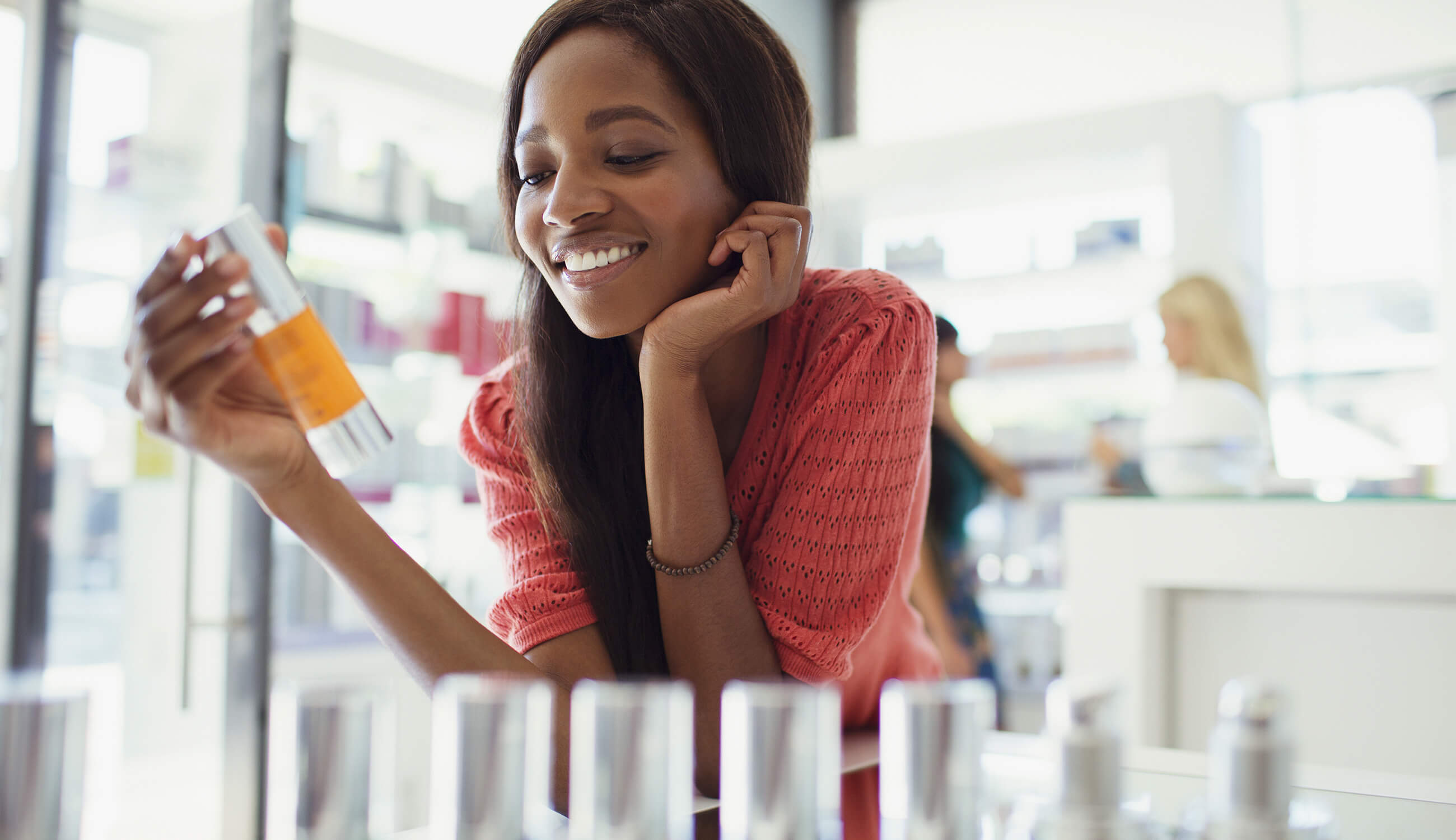 Let's get active! Many of us have been spending a lot more time at home, feeling like our lifestyles are a little less lively than before. That's why we're spicing things up by exploring active ingredients, and how they operate in your skin care routine!
An active ingredient is similar to the main character in a show or movie. It typically does most of the work, and has the most talent. When taking a look at the label, the active ingredient is probably one of the first names on the ingredient list.
Active ingredients are a big deal. They're usually the reason we make an investment in a product, knowing that it will have a particular benefit for our skin. The key is finding the active ingredient we want, for the results we need.
We're breaking down four major skin care actives, and the ways they can help activate our skin care goals.
ACTIVE INGREDIENT: Vitamin C
If you want:
A brighter complexion

Firmer or more taut skin

To reduce signs of sun damage

Youthful suppleness and elasticity
We owe our glow to the queen of skin care ingredients, vitamin C. When we're seeking brightened skin or looking to tone away dark spots and unevenness, we use this superstar active ingredient.
Probably one of the most commonly seen active ingredients – with forms that are suitable for even sensitive and acne-prone skin – vitamin C is an antioxidant that helps fight UV damage and signs of aging. It also makes quick work of discoloration and dark spots, to achieve uniform skin tone and healthy, glowing complexion.
Vitamin C Mask
This baby is active, with loads of vitamin C and fruit enzymes to enhance radiance. Active ingredients Sodium Ascorbate and Calcium Ascorbate work to create a dramatic improvement in skin tone over time, helping to neutralize dark spots.
Papaya and pineapple enzymes support vitamin C to remove dead skin cells and dull skin for a brighter complexion. Camu camu and turmeric infused into this formula work overtime to brighten and lighten for a refreshed, youthful result.
Vitamin C Serum
There's always space in our routines for another serum, and this one makes our list of all-time favorites. It's ultra lightweight with a refreshing aloe base, that easily sinks into thirsty skin to rapidly deliver vitamin C below the surface.
One of the superpowers of vitamin C is its ability to support collagen production and reduce the appearance of fine lines. That's why a daily product like a serum makes a visible impact, showing little signs of improvement with each use. Brightening green apple and skin-smoothing broccoli (rich in Alpha Lipoic Acid) play supporting roles to promote more plump, supple skin.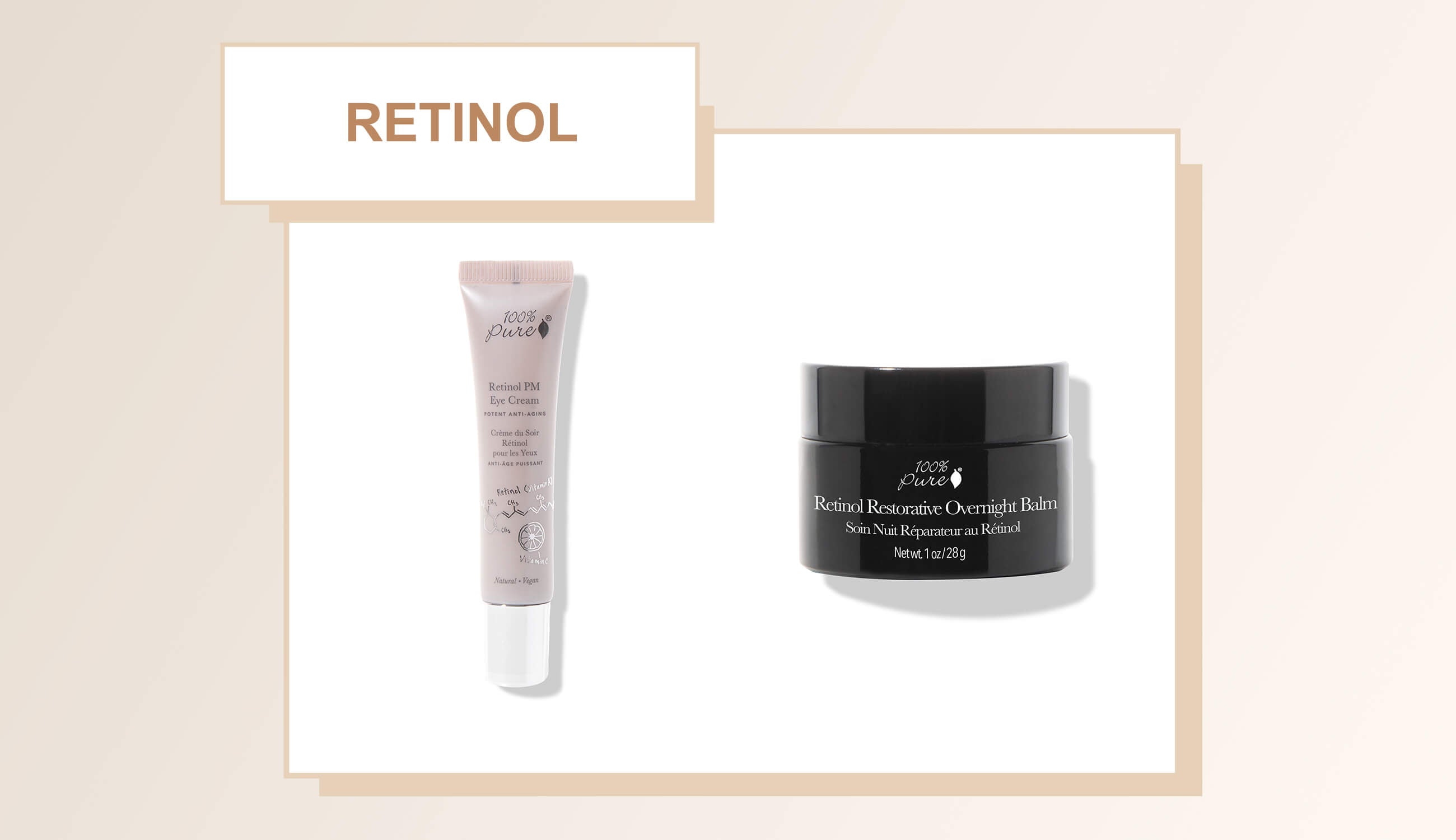 ACTIVE INGREDIENT: Retinol
If you want:
Clarified pores

Smoother, firmer skin

Reduced appearance of fine lines
Many of us know retinol for its popularity in anti-aging products, but it's actually a great active ingredient for all ages. It offers benefits for acne-prone skin, sun damage, and aging skin.
Retinol PM Eye Cream
Retinol supports a big boost in collagen production, so those fine lines we see forming around our eyes and mouth can take a hike. By helping to plump and fill, the active ingredient in our Retinol Eye Cream makes the delicate skin around the eyes look smoother and younger.
This balanced eye cream features nourishing rosehip seed oil, super hydrating hyaluronic acid, and restorative vitamin E. Expect eyes to sparkle with the ultimate smize with regular nighttime use.
Retinol Restorative Overnight Balm
Best for dry to combo skin types, this luscious salve does lots of heavy lifting while we sleep. Retinol works to speed up our rate of skin cell turnover, which means newer skin cells faster.
Debris from pores is regularly sloughed away with retinol use, and less likely to clog and cause a breakout. Ultimately, this balm creates a smoother skin texture by preventing dead skin from sticking to the surface and lingering in our pores. With a 2% concentration of retinol, this balm may cause a light tingling sensation. This is completely normal, but you should always patch-test with any new active ingredient.
Retinol is one of the stronger active ingredients available, and should always be used in conjunction with a broad spectrum sunscreen.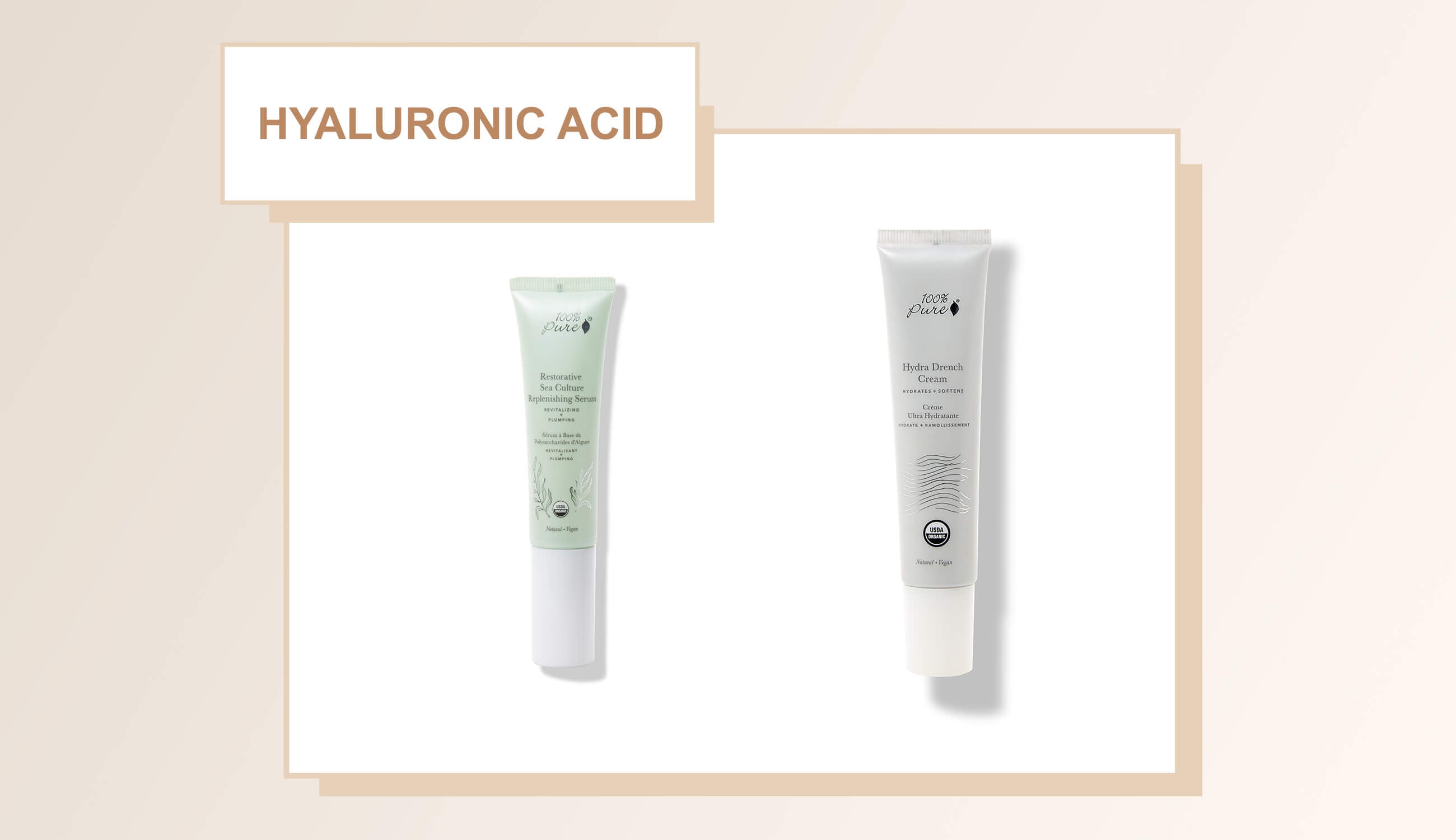 ACTIVE INGREDIENT: Hyaluronic Acid
If you want:
Deeper hydration

Supple, bouncy skin

Increased moisture levels
Believe it or not, hyaluronic acid isn't just for dry skin types. While it's true that hyaluronic acid is great for boosting hydration, even those with combo and oily skin types might be suffering from a hydration imbalance. In other words, seek this active ingredient to restore harmonious moisture levels.
Restorative Sea Culture Replenishing Serum
Humectant chia seed water supports active ingredient hyaluronic acid to instantly eliminate feelings of discomfort and dryness. With detoxifying and replenishing algae, this serum creates skin that feels totally upgraded with all the nourishment it needs to thrive.
Hydra Drench Cream
This refreshing gel-cream is designed to deeply hydrate any skin type. A sweet skin care symphony is created when chia seed gel and hyaluronic acid pull moisture into the skin while toning, plumping, and smoothing. Rose hydrosol soothes irritation and redness from dry or harsh skin conditions, keeping the overall formula super light and easy to absorb morning or night.
ACTIVE INGREDIENT: Niacinamide
If you want:
Balanced oil production

A more even complexion

Reduced appearance of pores

Minimized appearance of fine lines
Want the 2 for 1 special? This active ingredient is perhaps one of the most versatile, helping to soothe inflammatory skin conditions while seriously minimizing the appearance of pores. This active ingredient is derived from B vitamins, so we can expect a kiss of youth and smoother skin after a few weeks of dedicated use. Niacinamide is also praised for its ability to balance oil production, tone and minimize the pores, and strengthen the skin barrier.
Fermented Rice Water Toner
This gentle but transformative toner works for nearly every skin type, thanks to active ingredient niacinamide. This product makes dark spots and uneven skin a thing of the past with supporting sake and licorice. Witch hazel clears the pores so that niacinamide can tone and firm the skin for a smoother, younger looking complexion.
Mutli-Vitamin + Antioxidants Potent PM Serum
Crafted to be compatible with every skin type, this carefully formulated serum harmoniously blends niacinamide with some of our other favorite active ingredients like vitamin C and retinol.
This serum delivers major glow, with a whopping 10% niacinamide, 10% vitamin C, and 1% retinol. Vitamins A and C slay damaging free radicals at every turn, while retinol and coenzyme Q10 rapidly transform texture and tone of the skin.
Already obsessed with active ingredients, but don't know which other products to try? Use our skin care finder to discover your perfect routine!
We carefully hand-select products based on strict purity standards, and only recommend products we feel meet this criteria. 100% PURE™ may earn a small commission for products purchased through affiliate links.
The information in this article is for educational use, and not intended to substitute professional medical advice, diagnosis, or treatment and should not be used as such.
Sign up to our email newsletter for more blog updates and exclusive discounts.
< Older Post | Newer Post >