A Busy Girl's Guide to Face Contouring
How to squeeze face contouring into your morning schedule
Posted on March 16, 2020
Written by: 100% PURE ®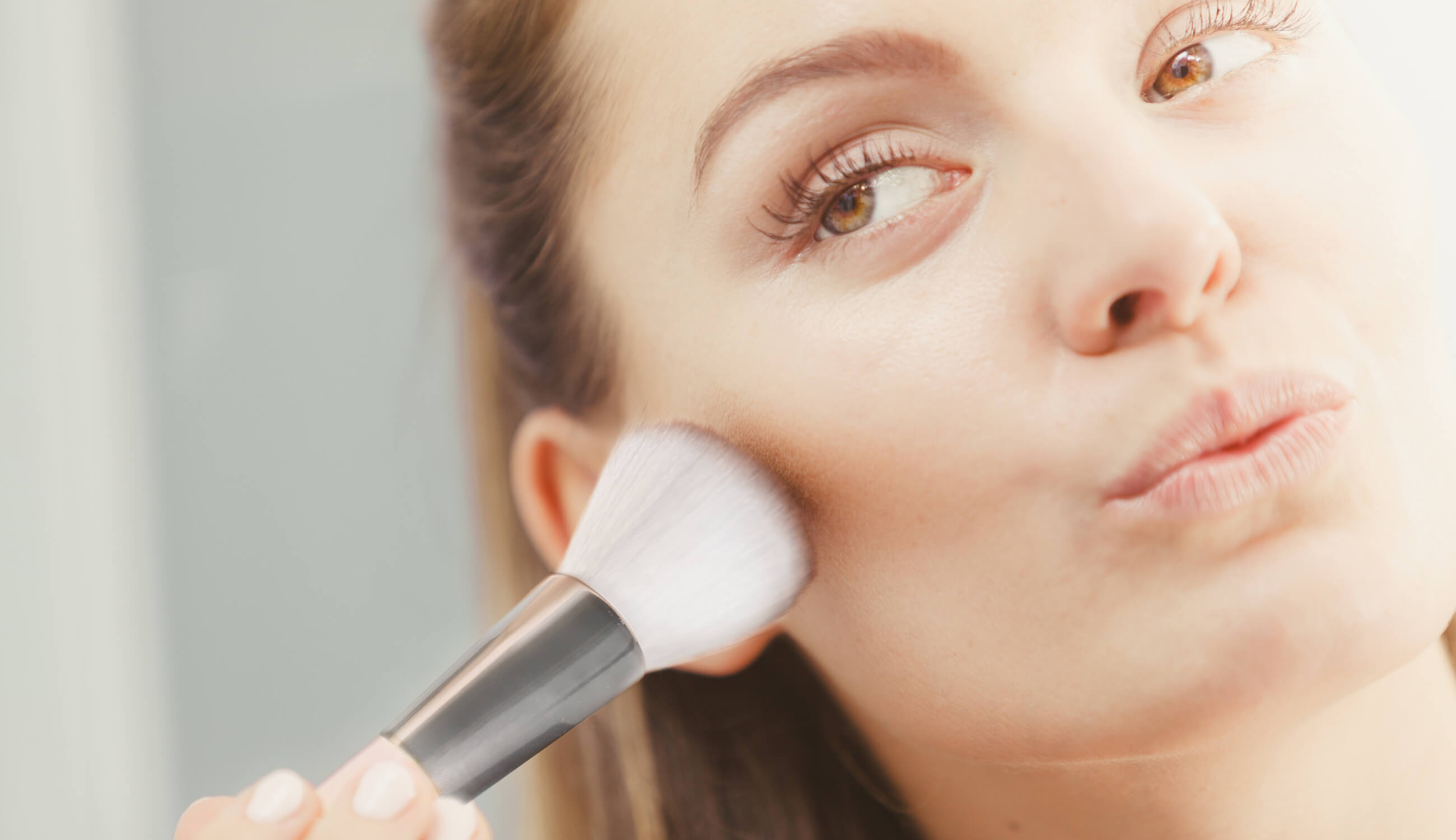 Face contouring is one of the few makeup techniques that instantly helps you look put together. Whether you've got T-minus 2 minutes to get ready or simply enjoy minimal makeup, contouring exists to enhance and emphasize your best features.
Forget your time restraints – we've got a quick and easy contouring routine that works for both airbrushed and natural looks!
Tools for a Quick Contour
For any kind of face contouring, there are a few basic tools that'll help carve out your features. Here are some key products you'll want to consider:
Concealer
Concealer highlights and emphasizes the areas you're contouring – without being as shimmery as actual highlighter. For highlighting, apply concealer to areas in the middle of your face; think undereyes, forehead, chin, and the bridge of your nose. Remember: when choosing concealer for highlighting, go one shade lighter.
You can even use a concealer for face contouring; we actually prefer contouring with wand concealers because of their built-in applicators. This means you won't need a brush to apply product and a brush to buff your contour out – that's a win for busy lifestyles! For contouring, choose a concealer that's two shades darker.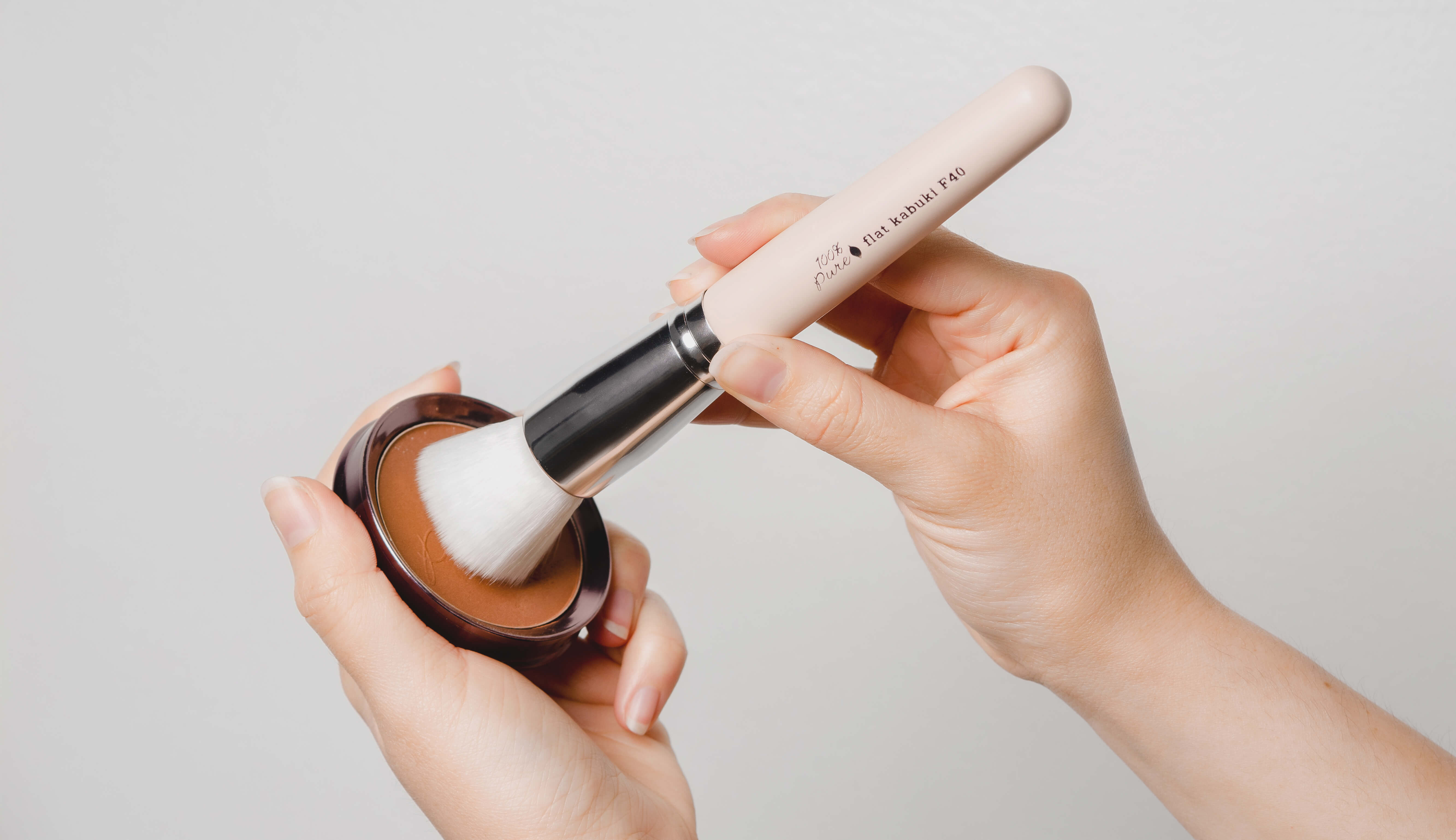 Brush
The type of brush you use depends on what areas of the face you'll include in your face contouring routine. For larger areas – like the forehead and cheeks – use a kabuki brush. Kabuki brushes cover large areas and sport dense bristles. That means you can layer bronzer and blend it out seamlessly. Another option for a fiercer look is to use dense, angled brushes. To sculpt smaller areas, like the nose, use brushes with smaller tips and angled fibers.
A general rule is use fluffier brushes for more blending action; denser brushes work best for more concentrated color.
You might opt out of brushes entirely and stick to beauty sponges; choose one with tapered a end or ridges to contour.
Bronzer
If you don't use concealer, this is the product that's going to do the actual face contouring. Choose a bronzer that's two shades darker than your skin. Since you want your contour to look like a shadow, avoid bronze with shimmer. Save that for your highlight!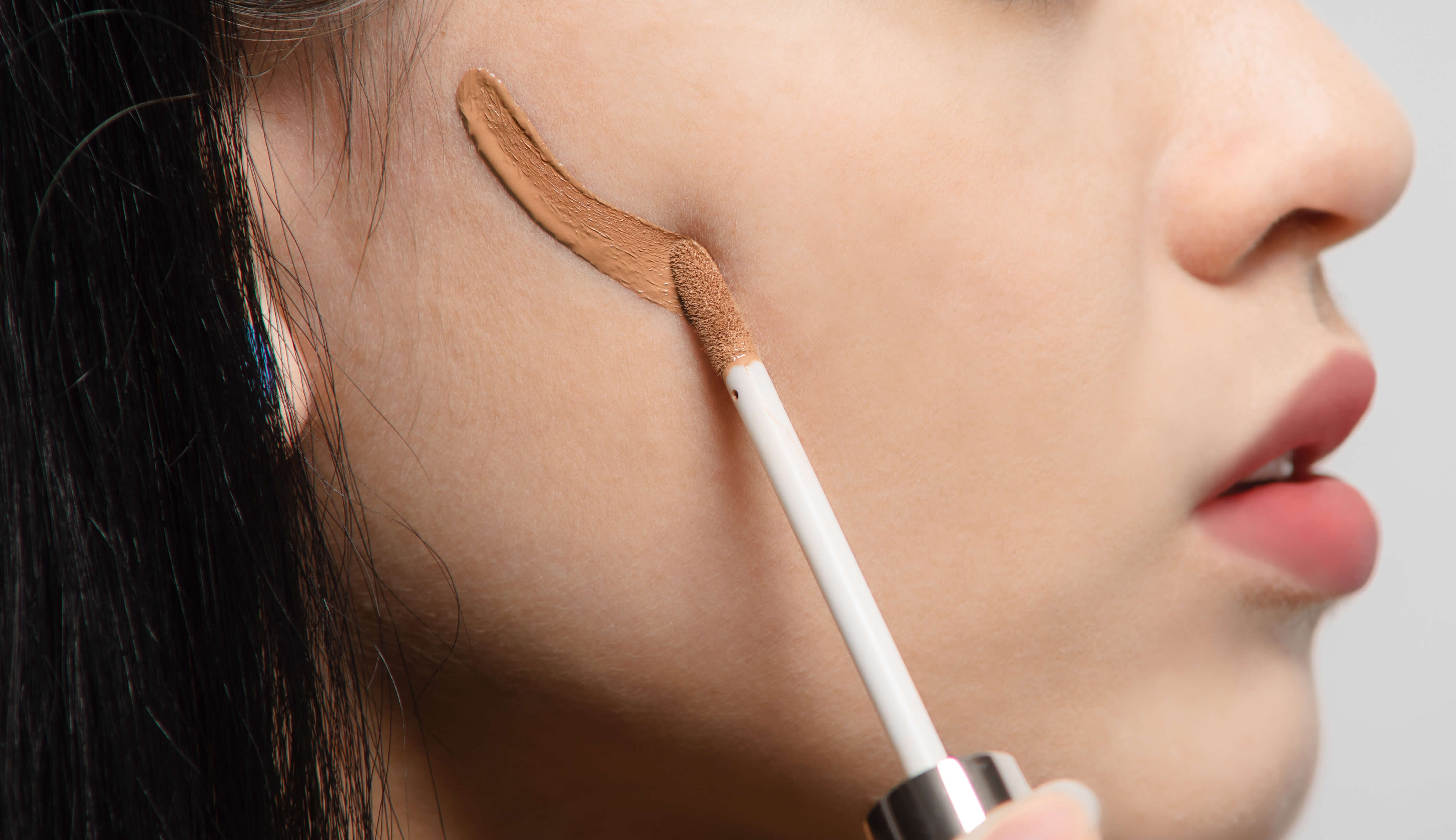 Quick Face Contouring Two Ways
Before getting into the actual face contouring, make sure you're clear on what type of makeup look you're trying to achieve. While there's a spectrum of makeup coverage and styles, we're going to focus on two looks: a "no makeup" look, and a "full face" makeup look.
If followed closely, each technique should take less than 2 minutes!
The No Makeup Look
This look will require less product and more blending for a natural finish. Start at your cheekbones and place dots of bronzer where your natural shadows fall. A dotted line is easier to blend out naturally versus a straight line – this also saves you a bunch of blending time.
If you're using a powder or cream product, brush your mid-sized makeup brush lightly over your cheeks, temples, and jawline.
To buff out, use a large fluffy brush or the round end of a beauty sponge. Without adding extra product, take your contour up to your temples and use your tool along your jawline.
For the highlighting step, dab a few dots of concealer under the eyes and on the tops of your cheekbones. Blend it out and voila!
The Full Face
This look uses more product, but results in a more sculpted effect. Draw lines where your natural shadows fall and where you want more definition; focus on your cheekbones, forehead, and nose for the most payoff.
If you're using a powder or cream product, use a dense, angled brush to emphasize your features. Buff those lines out until they're no longer harsh. Use some concealer on your forehead, under your eyes, and in the middle of your nose for the most contrast. After blending the product in, your contour is done!
6 Quick Tips
#1 – Choose a concealer that's easy to blend and stays put throughout the day. Less reapplying equals less time wasted.
#2 – If your tools are dirty and you're in a time crunch, use your fingers – but make sure they're clean!
#3 – If you have an oilier skin type, quickly set your contour with a layer of translucent powder for long-lasting wear.
#4 – A kabuki brush is a great multi-tasker and time saver – you can contour and buff in two swift steps.
#5 – Instead of layering on lots of product, start by adding less product and building up as needed. If you overapply, you'll be left blending for ages – it's always easier to add than to take away!
#6 – For best results, make sure your face contouring tools are always clean and ready for you to use. Preparation is key when it comes to managing busy schedules!
No matter your time constraints or coverage preference, contouring can still be a part of your routine – you only need a few key steps to get it right! Once you recognize what your best features are and what you want to enhance, face contouring might just become the smoothest, quickest part of your morning.
We carefully hand-select products based on strict purity standards, and only recommend products we feel meet this criteria. 100% PURE™ may earn a small commission for products purchased through affiliate links.
The information in this article is for educational use, and not intended to substitute professional medical advice, diagnosis, or treatment and should not be used as such.
Sign up to our email newsletter for more blog updates and exclusive discounts.
< Older Post | Newer Post >