A Guide to Double Cleansing
Learn how double cleansing with natural cleansers can enhance your skin care routine!
Posted on August 2, 2019
Written by: 100% PURE®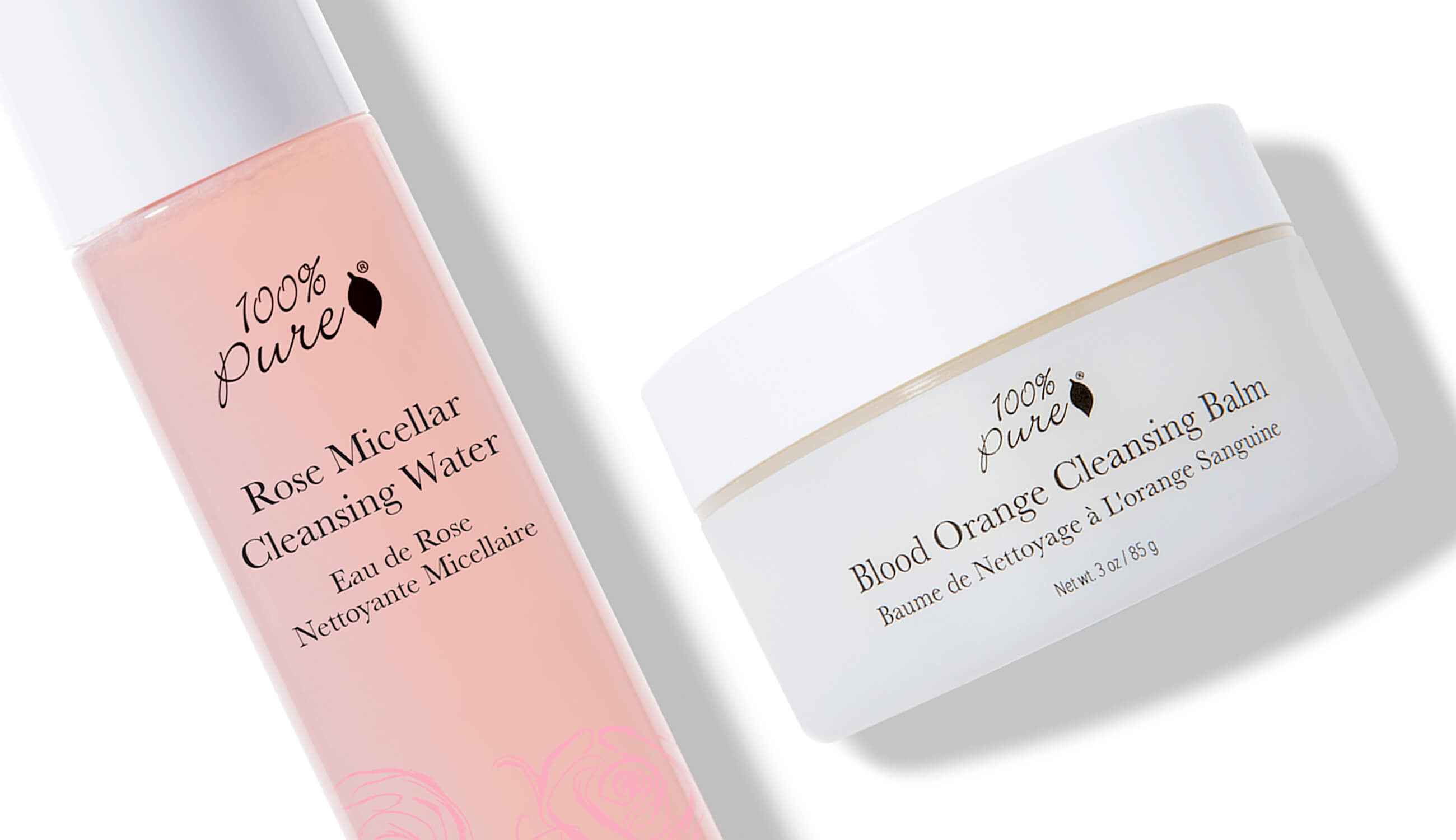 You've probably heard about double cleansing, and might be wondering if it's worth the effort to use TWO natural cleansers in one session. Well, we're here to give you the 411 on this K-Beauty cleansing phenomenon, and why you might want to consider implementing it into your skin care routine!
Follow along as we cover how to double cleanse, what skin types would benefit the most from it, and the best kind of natural cleansers to use. Ready, set – double cleanse!
Why Should I Double Cleanse?
We get it: sometimes it takes real effort to hype yourself up enough to wash your face. You're super tired, not awake yet, or just don't feel like doing it – so how on earth are we going to convince you to do it TWICE?! Before you click out of this blog post in fear, hear us out on why you should be double cleansing with your favorite natural cleansers.
The art of double cleansing, made world-famous by Korean beauty gurus, serves a very specific purpose. Double cleansing helps to take EVERYTHING off. As wonderful as your natural cleanser might be, sometimes it can need a little extra help. This is especially when you've had environmental pollutants infiltrating your skin all day, wore a bit extra makeup, or just need to deep clean your pores for skin upkeep.
The tag-team of cleansers will help get rid of the first layer of makeup, grime, and dirt with the help of an oil-based natural cleanser. The second wave, water-based natural cleanser comes in next to move further into your pores for a deep flush of anti-inflammatories and antibacterials. In this case especially, it takes teamwork to make the dream work!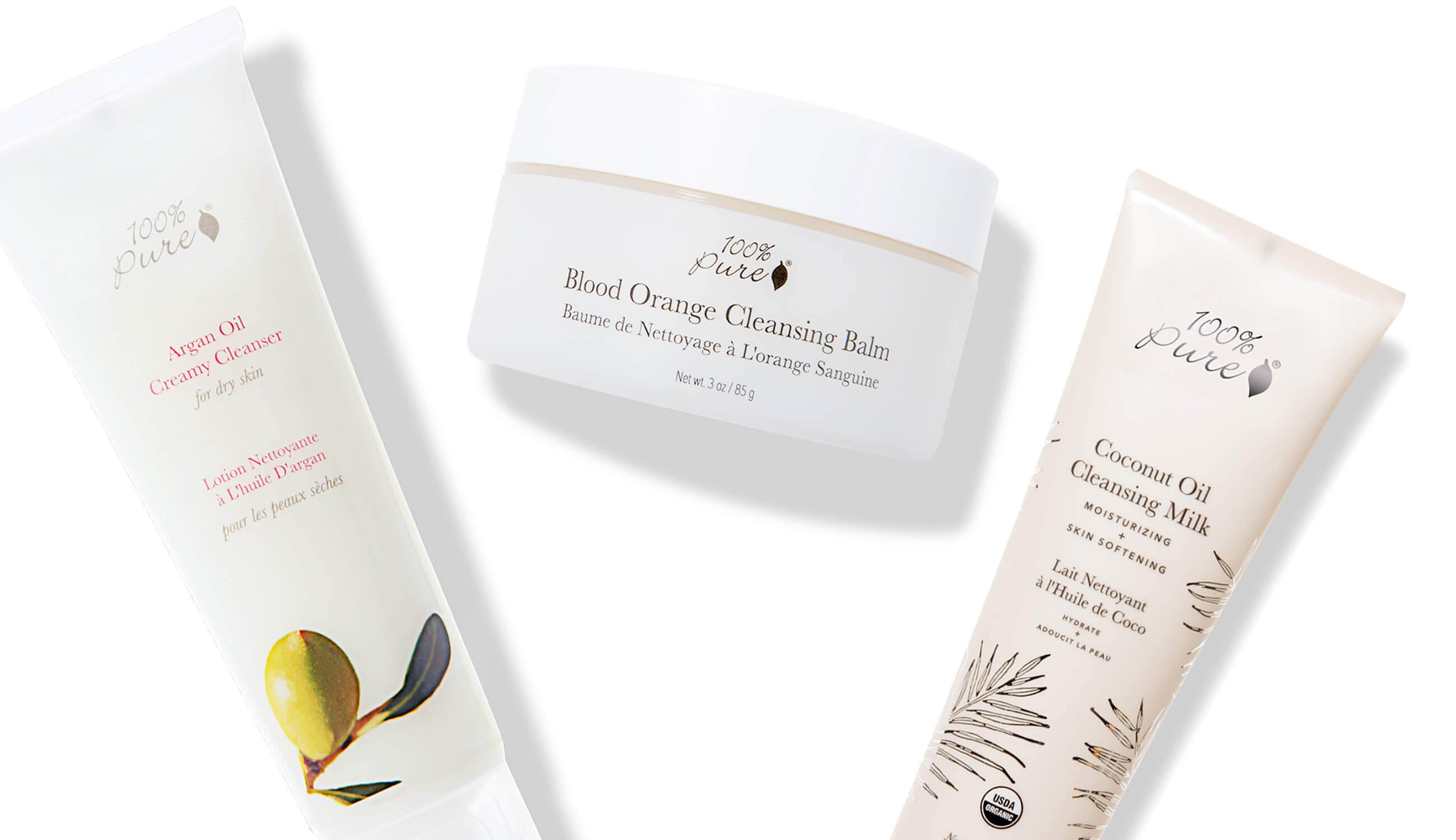 Which Natural Cleansers Should I Use in a Double Cleanse?
To recap: the rule of double cleansing is an oil-based natural cleanser first, followed by a water-based one to finish the job.
STEP ONE: OIL
There are a lot of amazing natural oil-based cleansers to choose from, so we'll focus on the varying consistencies to help lead you along.
Blood Orange Cleansing Balm
A thick, creamy natural cleanser made with luxurious oils from avocado, coconut, and olive leaf. You'll love this natural oil-based cleanser if you're looking for a natural cleanser to cut through stubborn makeup with ease, or to re-moisturize dry skin.
Argan Oil Creamy Cleanser
A creamy natural cleanser that's loaded with silky argan oil, rosehips, and açai. You'll love this natural oil-based cleanser if you're looking for a face wash without harsh ingredients or detergents, which can irritate your delicate skin.
Coconut Cleansing Milk
A light natural cleanser made with skin softening coconut milk and oil, to deeply hydrate while gently washing away impurities. You'll love this natural oil-based cleanser if you're looking for a face wash that won't strip or dehydrate your skin.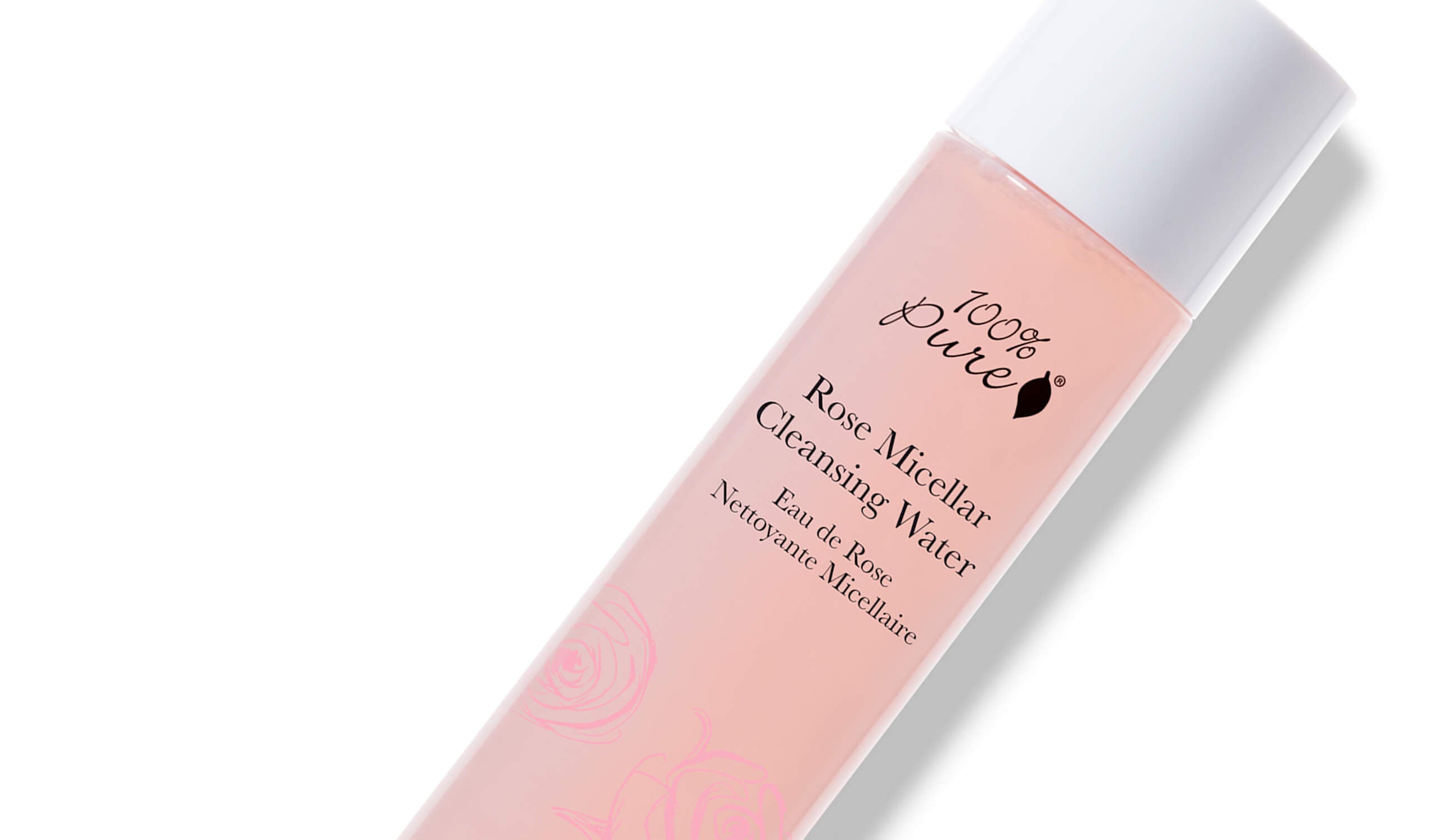 STEP TWO: WATER
After you've picked the best oil-based cleanser for you, it's onward to cleanser number two: the water-based cleanser. The perfect companion to any of the oil-based above is our Rose Micellar Cleansing Water.
Tapping the hydrating benefits of roses, this water-based face wash is a gentle way to finish your double cleanse, by rinsing away any leftover makeup, oil, or impurities. Formulated with anti-inflammatory cornflower and mallow, this water-based natural cleanser will help purify and prime your skin any products you apply after cleansing.
PRO TIP: Up your double cleansing game by adding in a Charcoal Konjac Sponge. This natural cleansing sponge will help to further detox and cleanse your skin, working with your facial cleansers to draw out additional oil, dirt, and lingering environmental toxins.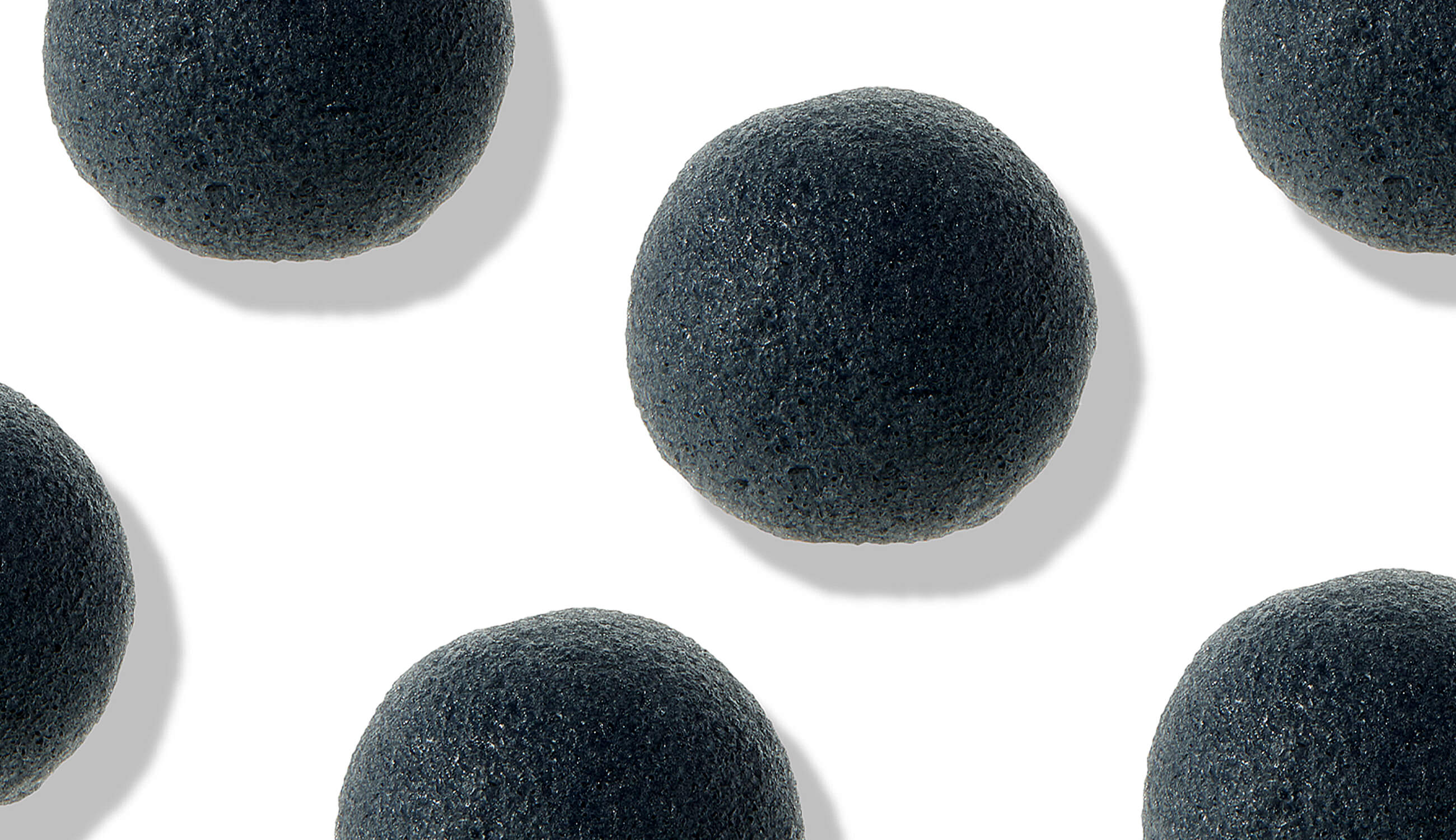 Double Cleansing Cheat Sheet:
Step One: Oil-based cleanser
Step Two: Water-based cleanser
Step Three: Exfoliator (if desired)
Step Four: Serum
Step Five: Oil (if desired)
Step Six: Moisturizer
Which Skin Types Benefit from Double Cleansing?
If you have normal, combo, oily, or dry skin – double cleansing can be a great addition to your natural skin care routine. We'd recommend anyone who falls under the uber-sensitive category to avoid double cleansing. Washing your face two times in a row might cause too much irritation, even when using a gentle, natural cleanser. Similar advice for skin that is on the move the severe end of acne or rosacea. The double cleansing routine can have an adverse effect on your skin, causing redness and irritation from double aggravation.
PRO TIP: The number of times you can double cleanse in a week is a bit of a trial. We'd recommend starting with one to two times a week, and working up or down from there. If you start to notice any irritation or extra dryness on your skin, cut down on the number of times you double cleanse per week.
For the readers who are still with us: thanks for hanging in there! Are you a double cleanse convert, or still sticking to your less-is-more skin care routine? We'd love to hear your thoughts on Instagram! Follow us all summer long while we cover the latest trends, new product launches, and skin care deep dives.
We carefully hand-select products based on strict purity standards, and only recommend products we feel meet this criteria. 100% PURE™ may earn a small commission for products purchased through affiliate links.
The information in this article is for educational use, and not intended to substitute professional medical advice, diagnosis, or treatment and should not be used as such.
Sign up to our email newsletter for more blog updates and exclusive discounts.
< Older Post | Newer Post >