Winter Makeup Looks for Dewy-Fresh Skin
Get a dreamy, dewy complexion while nourishing your skin
Posted on January 10, 2022
Written by: 100% PURE®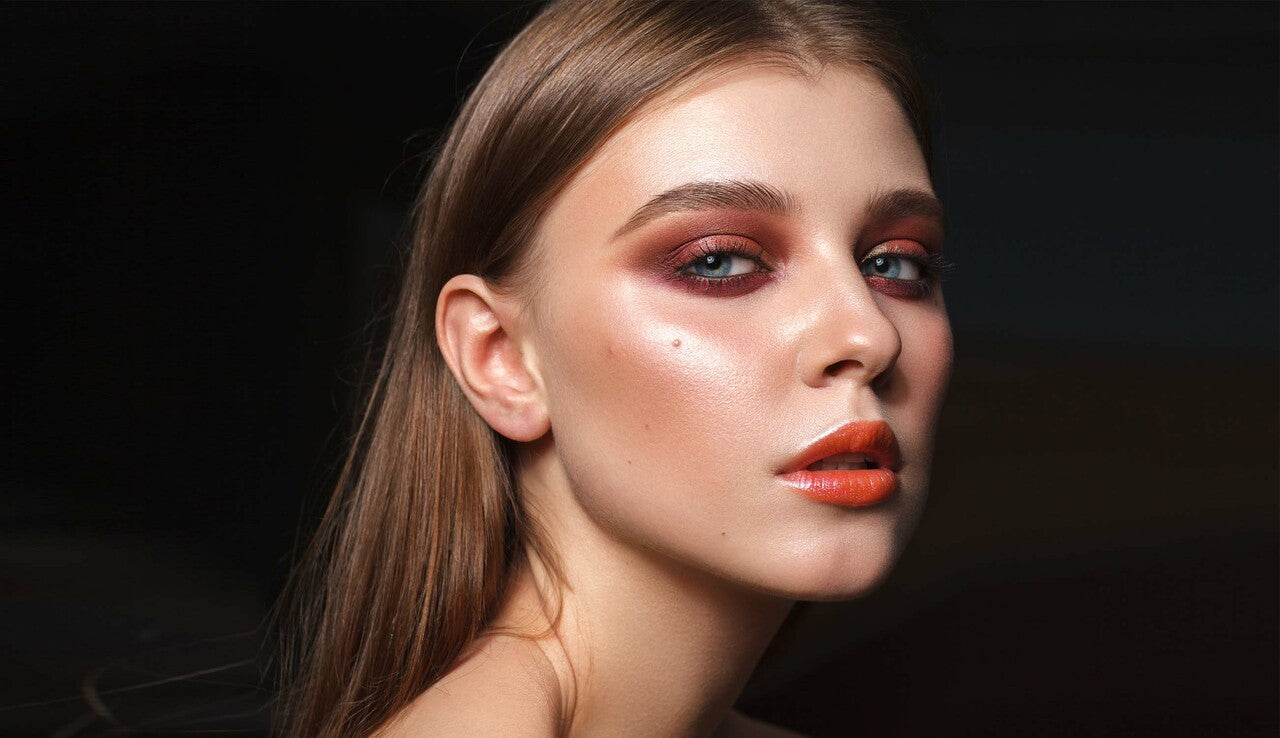 Boldly charging into 2022 with a fresh mindset for a new you? Hold up, future you. Did you include a makeup refresh on your resolutions list? We're talking about leaving drab and dull winter skin to last year and welcoming dewy skin with creamy makeup products.
We've got a list of winter skin and makeup tips so good, we had to share it with all of you! Check out our resolutions and essentials for dewy skin, winter makeup looks, and a fresh, healthy complexion for the new year.
Why We Love Creamy Makeup Products for Winter
Let's face it; winter zaps our outer glow because once the air gets crisp and chilly, the dry skin battle is real. If you haven't winterized your skin care and makeup routines, your old go-to products are going to leave your skin with the wintry blues.
It's precisely why we suggest leaving the matte and powdery shadow and blush faves to last summer (for now). Here's why we love creamy makeup products for dewy skin – even in the frosty wonderland months.
#1: Natural-Looking
Creamy makeup and clean ingredients blend seamlessly into the skin, creating a healthier and more youthful-looking complexion.
#2: Hydrating
Natural cream products have hydrating and moisturizing elements in them. Skin is left with a refreshed, natural-looking glow.
#3: Longer-Lasting
What winter elements? Creamy makeup will absorb into the skin rather than sit on the surface of your face like powder. That allows it to stand up and stay put in the winter.
#4: Glow Power
When you have dewy skin, your complexion glows and shines in such a way that it looks healthy, but with no chance of anyone mistaking your face for being greasy.
How to Prep for a Dewy Skin Makeup Look
When you're trying to achieve dewy skin in the winter, note that both your skin care and makeup routines are important pieces of the puzzle. So, it's no wonder one of the key steps to creating a dewy makeup look is starting with super hydrated skin.
All skin types will benefit from a moisturizer that that is packed with hydration-loving ingredients like antioxidants, omega fatty acids, and vitamins to plump, nourish, and lock in hydration. For super dry or sensitive skin, opt for a nourishing balm that can lock in essential moisture or calm any skin sensitivities.
Adding a natural face oil over your moisturizer can be your dream team for long-lasting hydration without clogging pores. Follow up with a light primer to lock your look into place. Then, apply your favorite dewy skin products – more on those below – for a dewy skin makeup look that can help your skin look healthy, luminous, and hydrated.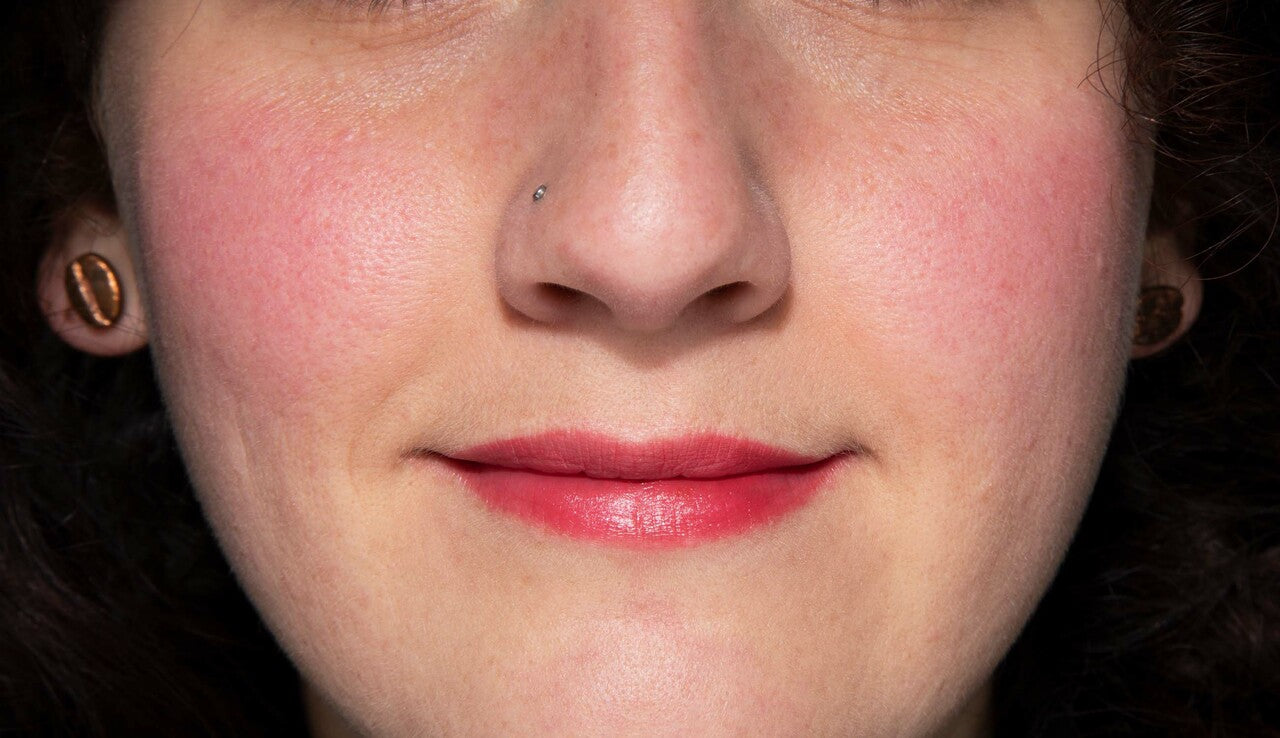 Winter Makeup Looks for Dewy Skin
Our winter makeup game plan is to focus on boosting glow and dewiness while keeping parched skin back in 2021. Part of that balancing act is to start fresh using a natural, gentle cleanser or micellar water. Then, end with skin that's mega-moisturized and ready to enjoy all the dewiness of creamy makeup products.
We're here to help get you started on a forehead-to-chin winter makeup look that will have you looking dewy and fresh with just a few products and minutes of your time.
Dewy Skin Focus
A great, prepped face starts with a face primer. It's a quick way to achieve smoother skin and create dewy radiance, even without a full makeup application. Our Luminous Primer ticks these boxes. Plus, it creates a base for flawless, long-lasting makeup application.
Next, apply a dewy-finish cream foundation that melts into your skin and gives a flawless, airbrushed finish. Our Cream Foundation glides on effortlessly, blends well, and gives medium to full coverage with a glow. If you're looking for a boost of hydration during the day, our Rose Water Face Mist doubles as a hydration booster and a makeup setting spray.
Supple Cheeks and Blushy Eye Makeup
For winter makeup looks, it is possible to pull off a sun-kissed look with a makeup multi-tasker that does it all for lips and cheeks. Our vegan Cherry Lip & Cheek Stain gives a beautiful, dewy flush to lips and cheeks with long-lasting, buildable pigments from beet, blueberry, and pomegranate.
Need something that does double duty as a blush and a lip tint? our Lip & Cheek Tint in All Over Glow is designed for double duty as both a cream blush and lip tint. It's made with vibrant fruit pigments, plus shea and cocoa butters for intense skin and lip softening.
Resolutions are a great way to mentally map out where you want to be in 2022. Looking at the new year as a clean slate, this is your chance to winterize your makeup routine and welcome dewy skin with creamy makeup products for glow-getter skin.
With some simple winter makeup tips and nourishing skin care, you'll be able to master that perfect, dreamy look to melt away the winter chills. We want your natural inner and outer beauty to shine through the darker days, which is why we enlisted the aid of more winter skin care swaps that can help you conquer the less likable facets of winter.
We carefully hand-select products based on strict purity standards, and only recommend products we feel meet this criteria. 100% PURE™ may earn a small commission for products purchased through affiliate links.
The information in this article is for educational use, and not intended to substitute professional medical advice, diagnosis, or treatment and should not be used as such.
Sign up to our email newsletter for more blog updates and exclusive discounts.
< Older Post | Newer Post >