This Face Primer Gives You Glowing Skin
Posted on November 9, 2020
Written by: 100% PURE ®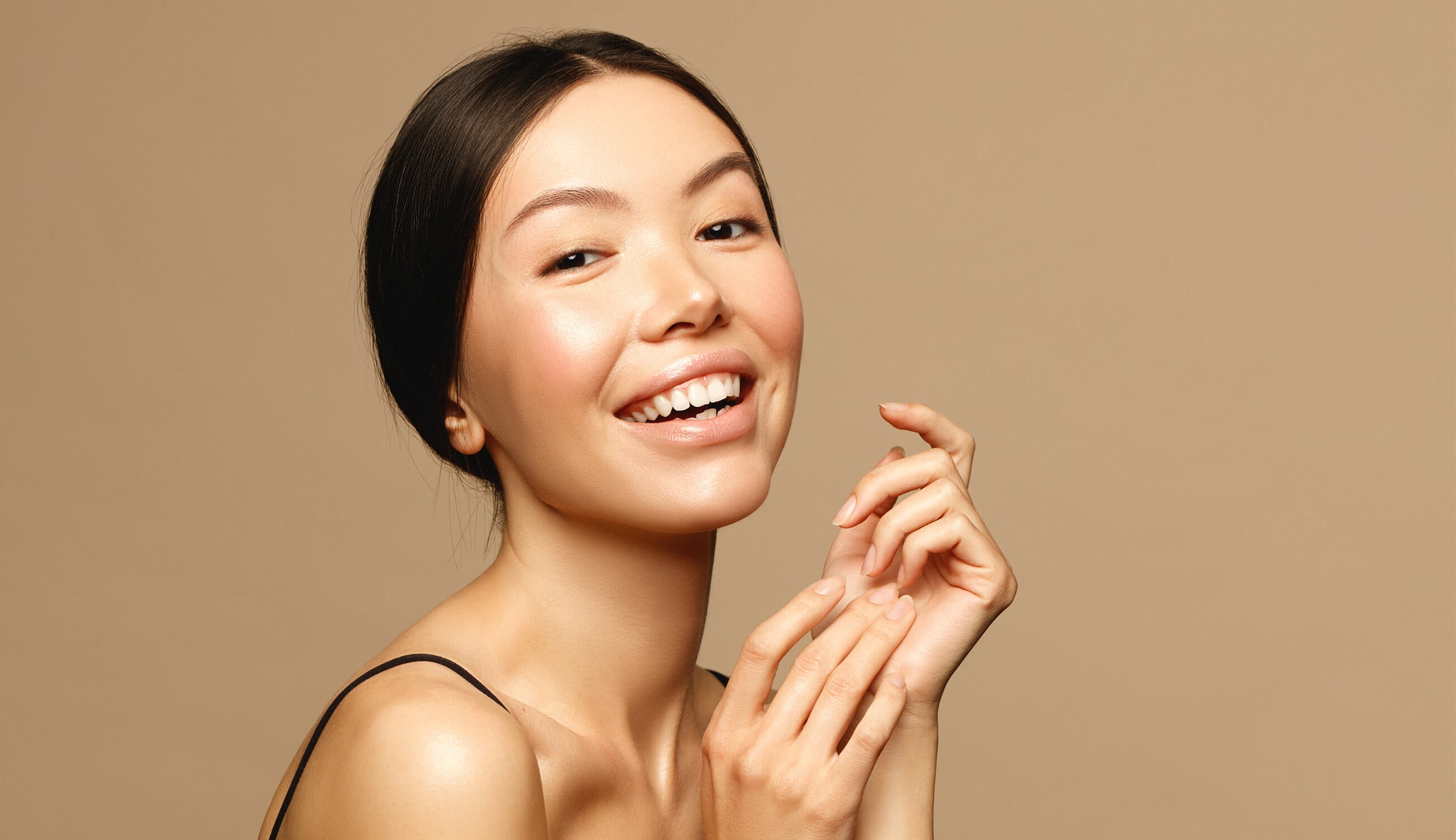 A great face starts with you – your natural beauty is the true secret ingredient – but a glowing complexion isn't complete without the right skin care prep.
Face primers are a quick way to achieve smoother skin and create dewy radiance, even without a full makeup application. Today we're spotlighting our Luminous Primer, and the benefits it provides for glow-getter skin.
Ingredients for Luminous Skin
Our best-selling illuminating primer is crafted with healthy skin in mind. Every ingredient provides either nourishment or nutrients for a glowing complexion. So what's inside this natural face primer? Let us illuminate you!
Organic Aloe Juice
Hydration is essential for glowing skin, which is why this primer contains the organic aloe juice base. Powerful for calming acne and healing irritation, aloe gives skin a dose of hydration right at the outset of your makeup routine.
Vitamin C
Anti-aging vitamin C banishes dull skin while supporting collagen production for bouncy, supple skin. This antioxidant also fights UV damage, diminishes dark spots, and promotes a sunny glow.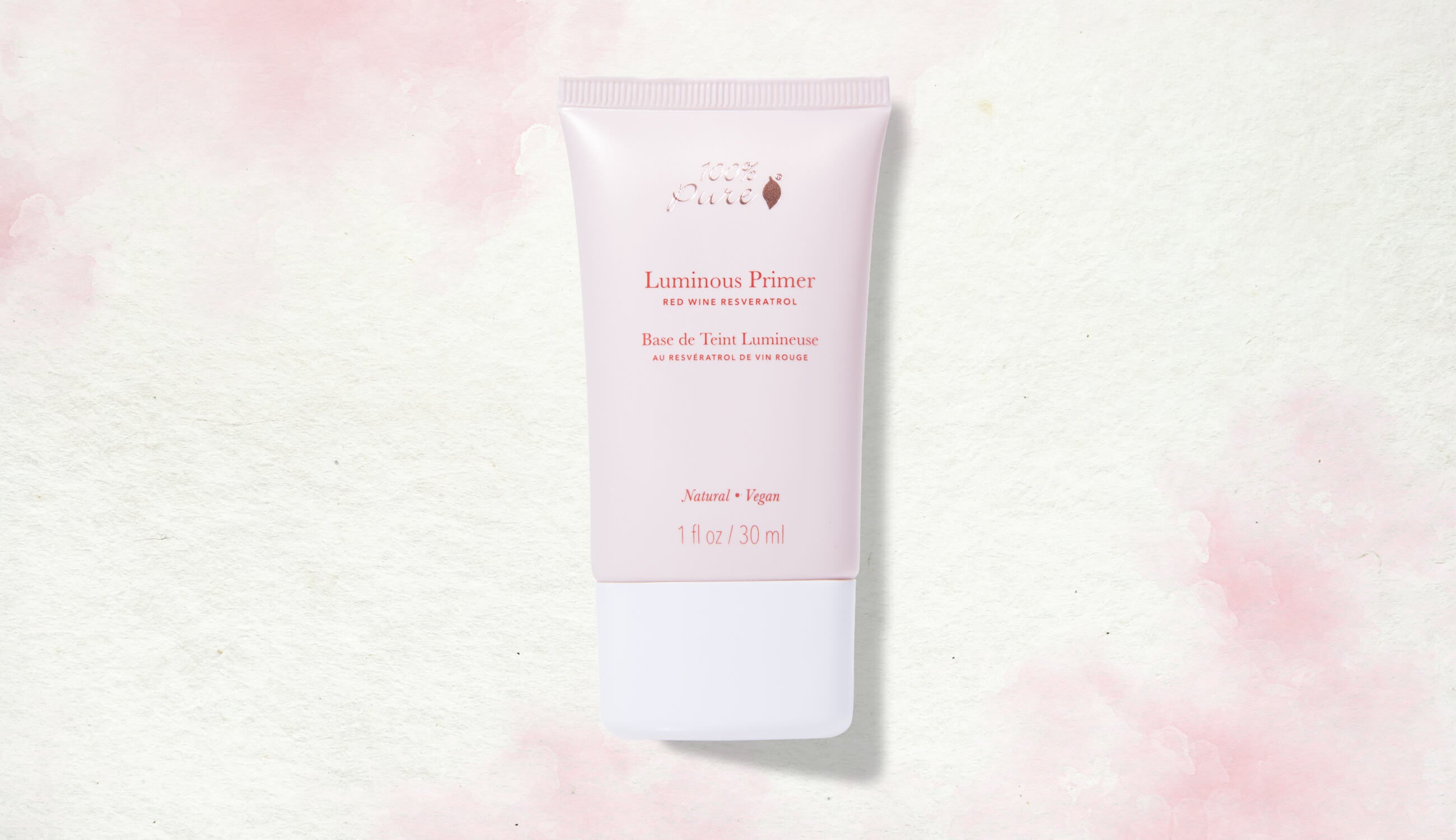 Red Wine Resveratrol
An extra collagen kick comes with the polyphenols in red wine resveratrol, another antioxidant that helps to fight signs of premature aging. While there are many benefits of red wine resveratrol, in this primer its primary function is to keep skin looking soft and clarified.
Vitamin E
Many of us know and love this ingredient for its ability to nourish and repair skin after a buildup of daily damage. In this face primer, vitamin E also works to strengthen the skin barrier against dryness and free radicals.
Green Tea
Antibacterial green tea is no stranger to 100% PURE™ products, and is just one of the reasons it's included in our Luminous Primer. This toning ingredient helps keep the skin clear while promoting new, healthy skin cells and gently de-puffing.
Mica
This mineral, often used in makeup, gets a bad rap due to harmful sourcing and usage as a filler ingredient. In this case, we ethically source our mica and include it in our Luminous Primer to enhance shine and radiance.
Why Are Silicone Primers So Bad for Skin?
The whole point of a face primer is to improve how our faces look, not destroy it. Unfortunately, many silicone-based products can do just that. Don't get us wrong: the allure of a smooth, velvety silicone primer is understandable. But what you might not know is that silicone can throw a wrench in your plans for smooth skin.
If you're suffering from combination or dry skin, silicone could be to blame. This ingredient can inhibit the shedding of dead skin cells, which is a natural process of our skin. Certain components of silicone can get caught in our skin, leading to an overall appearance and clogged pores.
A main reason why we avoid silicones is their ability to congest the skin. Sensitive and acne-prone skin types, beware! By stealing hydration, trapping dead skin cells and clogging our pores, silicone primers can create a recipe for breakouts.
We believe that every ingredient we use should be doing something positive for our skin – but there are no benefits of silicone. Yes, it is responsible for that silky slip that many of us are used to in primers. But we've managed to replace that feeling with a natural combination that benefits the skin and performs better than silicone.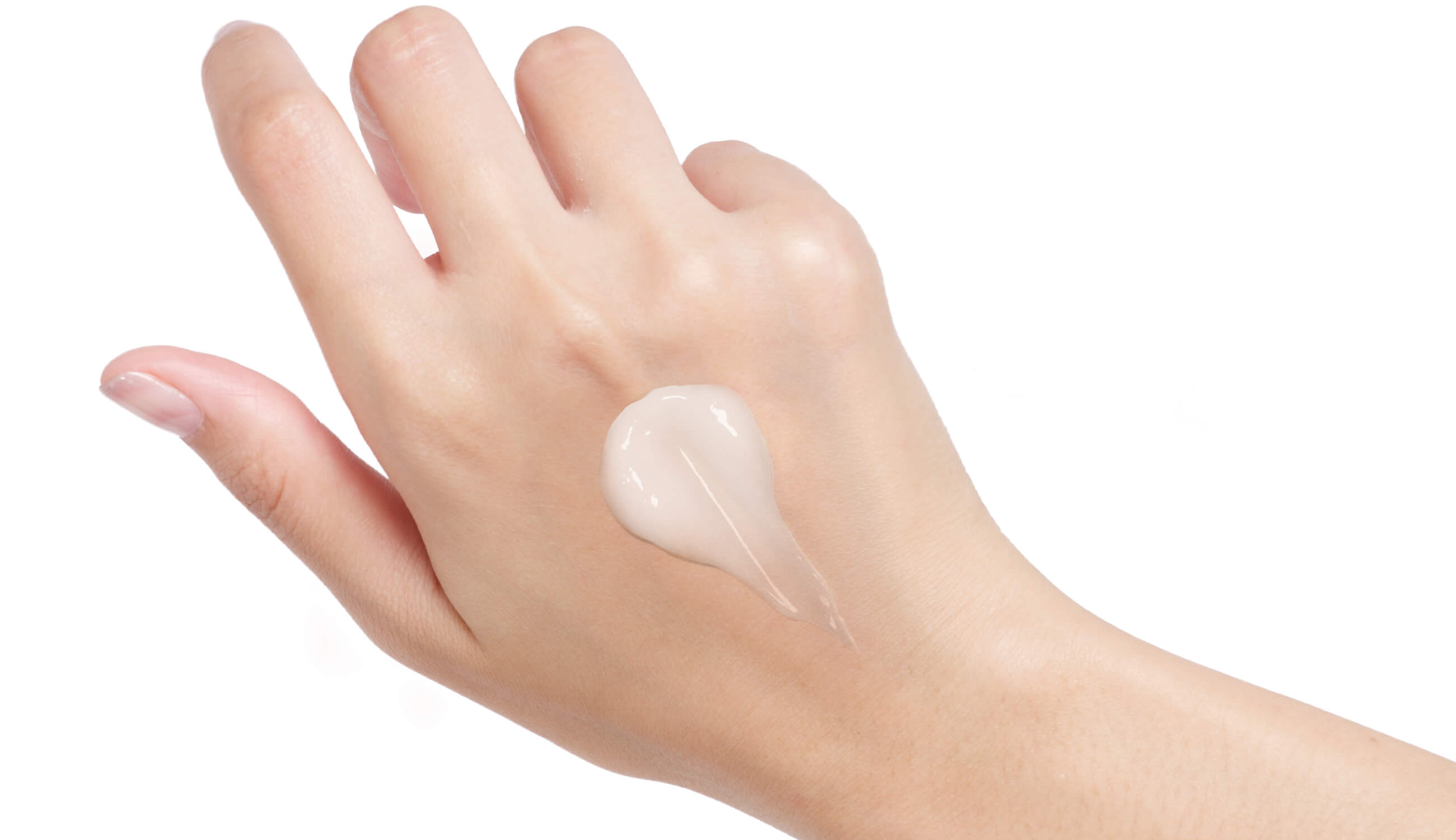 Our Alternatives to Silicone
The Luminous Primer features a custom crafted blend of jojoba oil, jojoba wax, silica, and rice starch. When blended together, they offer everything we've come to expect from a silicone face primer.
The smooth texture of jojoba is most similar to our skin's own sebum, delivering a silky finish that can also moisturize the skin. Jojoba is packed with vitamin E and antioxidants, for even more health and healing benefits.
Not to be confused with synthetic silicone, silica is a naturally-occurring compound found in quartz. Also called silicon or silicon dioxide, silica helps create a smooth, even texture in our natural face primer. It thickens the formula and keeps the mineral shimmer from settling, meaning you'll get an even distribution of shine with every application.
The rice starch included in this face primer provides a protective barrier for the skin, and an ideal surface for holding onto makeup. Mineral-rich rice starch also contains amino acids and B-vitamins that support skin longevity. When combined with jojoba, this gentle ingredient creates a non-clogging, naturally protective beauty base that – unlike silicones – doesn't take anything away from our skin.
Secrets of Our 'Lit from Within' Luminous Primer
Part of what makes this face primer so special is how many hydrating elements we've added to the formula. This step was essential for creating a dewy finish that looks natural – not glittery or overdone. These moisture-locking ingredients are aloe juice, jojoba oil, and avocado butter.
The second secret is what we use to replace conventional glitter: ethically sourced mica. These tiny reflective particles are like stardust, twinkling softly in the light for a luminescent glow. Our mineral mica particles are superfine; when blended into our face primer formula, they provide a subtle sheen.
Our illuminating primer delivers freshness, moisture, and a natural finish that glistens just right in the light. This sheer radiance creates a healthy glow so natural that we often wear this primer alone.
Here's how we apply the Luminous Primer:
Start at the end of your skin routine – the biggest requirement is that your skin is both clean and hydrated. Your sunscreen should also be applied before your makeup primer.

Squeeze out a pea-sized amount of primer, and use your fingertips to apply. Dot it over the center of the face: the forehead, around the nose, and chin.

We'll use our fingertips again to distribute the product on each area of the face. It's important not to rub or agitate the primer, as we want it to lay as smooth as possible. We simply sweep the product outward with the pads of our fingertips, covering the full face.

For oily/combo skin – or to get a targeted glow – only apply primer to selected areas. Next, smooth over the skin until evenly distributed. This primer works perfectly on the eyelids to enhance eyeshadow, or on the high points of the face to work as a light highlighter. It will also increase the impact of highlighters you apply on top!

Let the primer set for a minute to 90 seconds before applying your makeup. We use this time to apply lash primer and lip balm, put on our jewelry for the day, or admire photos of a celebrity crush.

Wear this face primer alone as a dewy moisturizer and paired with brows, mascara and gloss for a fresh, glowing face. You can also pair with BB cream for light coverage, or go right in with all your favorites for a full day to night beauty look.
We carefully hand-select products based on strict purity standards, and only recommend products we feel meet this criteria. 100% PURE™ may earn a small commission for products purchased through affiliate links.
The information in this article is for educational use, and not intended to substitute professional medical advice, diagnosis, or treatment and should not be used as such.
Sign up to our email newsletter for more blog updates and exclusive discounts.
< Older Post | Newer Post >