Why Is Witch Hazel Good for Skin?
Benefits and products we love, especially for oily or acnegenic skin
Posted on October 7, 2021
Written by: 100% PURE ®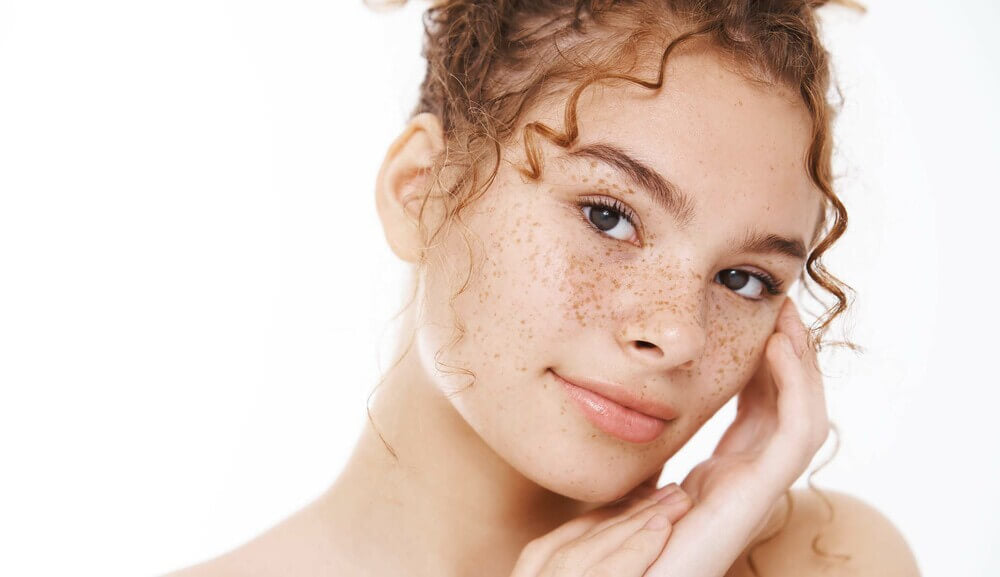 We've got a new favorite phrase: beauty is in the botanicals. Those basic, classic florals and herbs that truly treat our skin right can be considered the foundation of the clean beauty approach.
The most impactful natural ingredients included in skin care formulas are often botanicals that calm, clarify, and quench our largest organ. In the case of witch hazel, we have all heard how good this ingredient is for the skin. But we need all the details on witch hazel benefits. Let's take a closer look at this timeless ingredient to see where and how it might enhance our skin care routines.
Witch Hazel History
Witch hazel, also called winter-bloom, is a petite blooming tree or large shrub with soft yellow fringe-like petals. As hinted by the name, these trees could be seen blooming even amongst the icy and harsh winter weather – a sure sign of a powerful plant holding medicinal or healing properties.
American Natives as well as people around the world have used witch hazel throughout history. They've used it with both oral and topical applications for digestive issues as well as inflamed skin.
The signature yellow flowers are not a component typically used for creating extracts or essences. The leaves, branches, and bark are typically distilled to create the witch hazel astringent we're most familiar with today.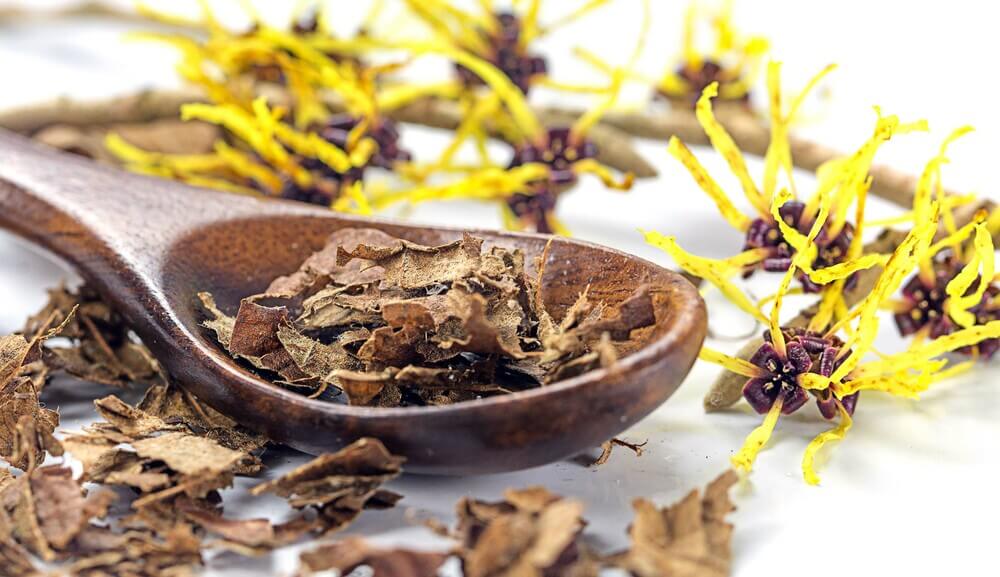 Why We Love It
Is witch hazel good for skin? Any time this botanical ingredient has come up in conversation, this question often follows. There seems to be some controversy with ingredients commonly used as astringents or toners, so let's set the record straight.
Witch hazel is a safe ingredient to use on the skin. It can definitely be beneficial. Answering the question, "is witch hazel good for skin?" depends on what your skin is like and why you're using it.
We'll talk more in-depth about some of the witch hazel benefits we love in a minute. Here are 3 of the top reasons we're obsessed with this antiseptic, anti-inflammatory, analgesic product.
#1: Overall, it's anti-inflammatory
Consistent with historical witch hazel benefits, this floral substance is used to treat all kinds of inflammation. Witch hazel has worked in a variety of ways, from soothing issues happening inside our bodies to calming conditions plaguing our skin.
#2: Witch hazel is low risk
Despite the ongoing conversation on whether witch hazel is beneficial or not, there's a very low risk in trying it out. Most of the risk depends on personal factors like skin type and allergies. Unlike an active ingredient like AHAs for example, witch hazel treats the skin without being inflammatory or aggressive.
#3: Accessible and affordable
We all have those products in our cupboards or routines that cost a pretty penny to restock. Each time we take out the delicate glass jar or swipe the silky cream onto our faces, we're conscious of every bit of product we're using and ensuring it isn't going to waste.
With a product like witch hazel, not only do we not have to worry about the investment or risks, but we know it is widely sold in most places at a very affordable cost. Because many of the witch hazel products we're most familiar with were designed to be a go-to remedy for common ailments, witch hazel can often be purchased in local drugstores. You can find it in generous sizes at quite a low cost. That sounds like an all-around win!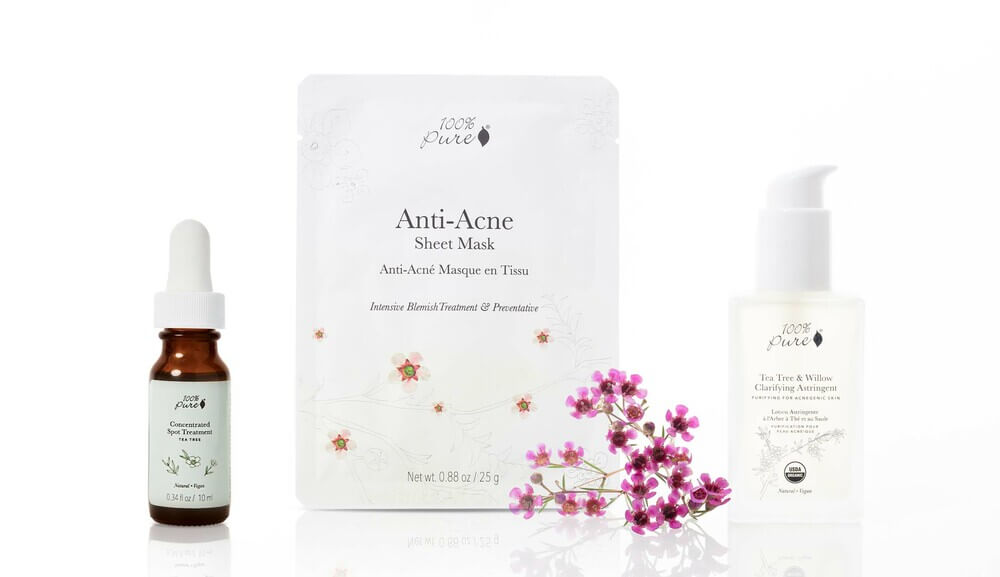 Is Witch Hazel Good for Skin?
Witch hazel has been touted as a natural, anti-aging, antiseptic product. It was historically seen as a cure-all (in the same way that our parents put VapoRub on everything). Let's get more specific about examining, is witch hazel good for skin? Let's take a closer look at witch hazel benefits.
One of the most ancient uses for witch hazel is as an anti-inflammatory treatment or supplement. It can be used on the skin to treat active flare-ups, acne, and skin conditions.

This potent natural astringent is known to clarify combo and oily skin types. It promotes neutralized behavior of the skin with regular and consistent use.

For those with breakouts caused by random skin irritation, large pores, excess oil, or all of the above, witch hazel is a great acne treatment. It helps to calm those common skin complaints, and can even be employed in something simple like a face mask.

Witch hazel is also known to clarify excess oil and tighten pores. That can often create the illusion of tighter pores. But that's not the only benefit it accomplishes. Witch hazel actually works at the cell level to deliver visible results. Our skin then uses those proteins to make the proteins inside skin cells come together for a tighter, smaller-looking pore.
Though the studies are still ongoing, there has also been evidence that suggest anti-aging benefits of witch hazel, thanks to naturally occurring tannins. This can help diminish free radicals and signs of aging due to UV exposure.
Keeping in mind all of the benefits of this powerful little plant, there are a few things to be mindful of when using witch hazel products. First, finding a witch hazel astringent that isn't loaded with alcohol will be best. Alcohol can be harsh and drying on the skin. So, something without alcohol will help preserve the skin's natural barrier.
Another aspect of using witch hazel is knowing that it is a clarifying ingredient. This means that a product that includes lots of hydrating elements is going to be best. Take for example this Tea Tree & Willow Clarifying Astringent. It has a witch hazel and tea tree water base but is loaded with humectant glycerin and restorative algae for balance.
We know that witch hazel is a potent and strong ingredient. That's why we recommend tailoring the use of it to each skin type. For those with a spot here or there, or perhaps an oily T-zone, a concentrated spot treatment with witch hazel and tea tree can neutralize excess oiliness only where we need it.
Witch Hazel Benefits: the Bottom Line
We've discovered now through our witch hazel research that the influence this ingredient has is well-deserved. So, is witch hazel good for skin? While being a super accessible ingredient, witch hazel continues to gently improve the skin.
And the benefits don't stop there! We know from historical data that witch hazel can make a great treatment for stomach pains and digestive issues. For those of us asking, "is witch hazel good for skin?" So far, we can firmly say that witch hazel benefits make this ingredient a total win in our books.
We carefully hand-select products based on strict purity standards, and only recommend products we feel meet this criteria. 100% PURE™ may earn a small commission for products purchased through affiliate links.
The information in this article is for educational use, and not intended to substitute professional medical advice, diagnosis, or treatment and should not be used as such.
Sign up to our email newsletter for more blog updates and exclusive discounts.
< Older Post | Newer Post >