Natural sources and benefits of azelaic acid for skin
Posted on October 6, 2021
Written by: 100% PURE ®
When we talk about the best treatments for acne-prone skin, azelaic acid might not be the first one to enter the conversation. Even if you're a long-time skintellectual, you might think of salicylic acid, glycolic acid, retinol, and benzoyl peroxide before azelaic acid even comes to mind. That's probably because azelaic acid is known to work pretty slowly; it takes a bit of commitment to enjoy its benefits!
However, azelaic acid is a favorite among dermatologists. That's largely thanks to its gentle effects and versatile attributes. Not only is it known to help prevent future breakouts, but it may even help even out skin tone, ease redness, and balance out oiliness in the skin. Whether you're trying to keep breakouts at bay, soothe irritation, or simply looking for a bit of skin support, read on to learn why azelaic acid is our new skin care obsession.
What Is Azelaic Acid?
To put it simply, azelaic is an acid with gentle exfoliating properties. Similar to retinoids, it's available in a wide range of strengths. Some require a prescription, like Finacea or Azelex. However, it's also available in over-the-counter options. While these options are less potent, they can be quite helpful to many individuals.
Azelaic acid can come in the form of a gel, foam, or cream. In the skin care community, it's generally regarded as an overachiever for your skin. As a multifaceted ingredient, it's known for its ability to take on issues related to inflammation and breakouts. But before we get into the benefits of azelaic acid, let's talk about where it comes from.
Natural Sources of Azelaic Acid
Azelaic acid is a compound that's naturally derived from grains such as wheat, barley, and rye. And if you have a diet that's strictly gluten-free, you can rest assured that azelaic acid is set completely apart from gluten. In some cases, it's produced synthetically.
Azelaic acid is what's known as a dicarboxylic acid, or dioic acid. That means it's an organic compound commonly used in skin care ingredients for acne-prone skin. It's also helpful for those with dark spots or hyperpigmentation since it can kill acne-causing bacteria and reduce sebum production. Let's take a more in-depth look at azelaic acid's benefits for troubled skin.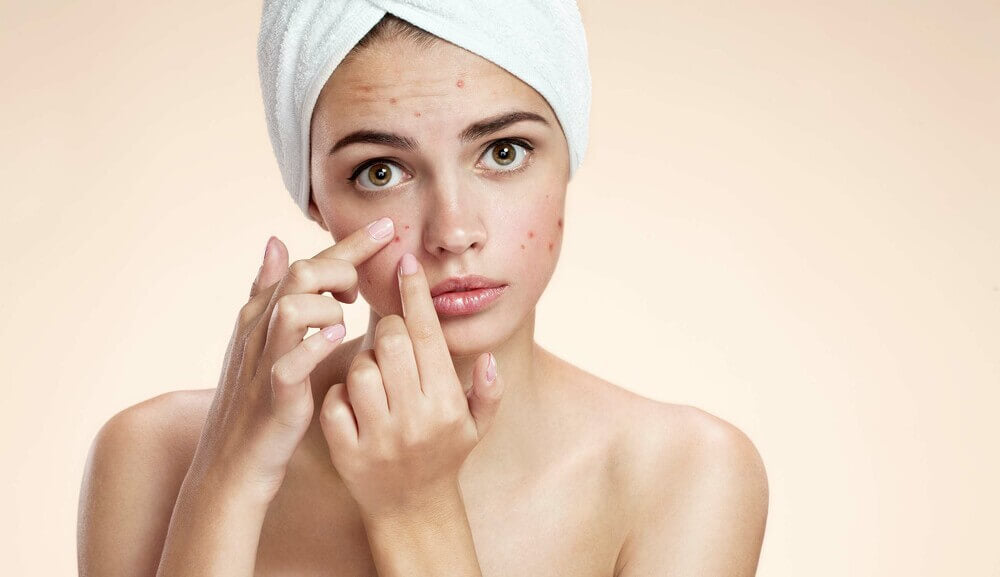 Benefits of Azelaic Acid for Skin
As previously mentioned, azelaic acid is a dicarboxylic acid. That means it's especially favored for acne-prone skin. And with good reason. As you can see, azelaic acid is nothing short of a powerhouse for clear, glowing skin.
As a gentle exfoliant, azelaic acid goes deep inside the pores to clear out dead skin cells that can make one's complexion appear dull. And thanks to its natural antibacterial properties, it's reported that it can even kill the acne-causing bacteria P. acnes.
On top of that, azelaic acid is quite soothing. It can ease the irritation and bumpiness that's often related to inflammation while evening out the skin tone. What's even better is that azelaic acid is extremely gentle, to the point that it's one of the few acne-fighting actives you can safely use if pregnant!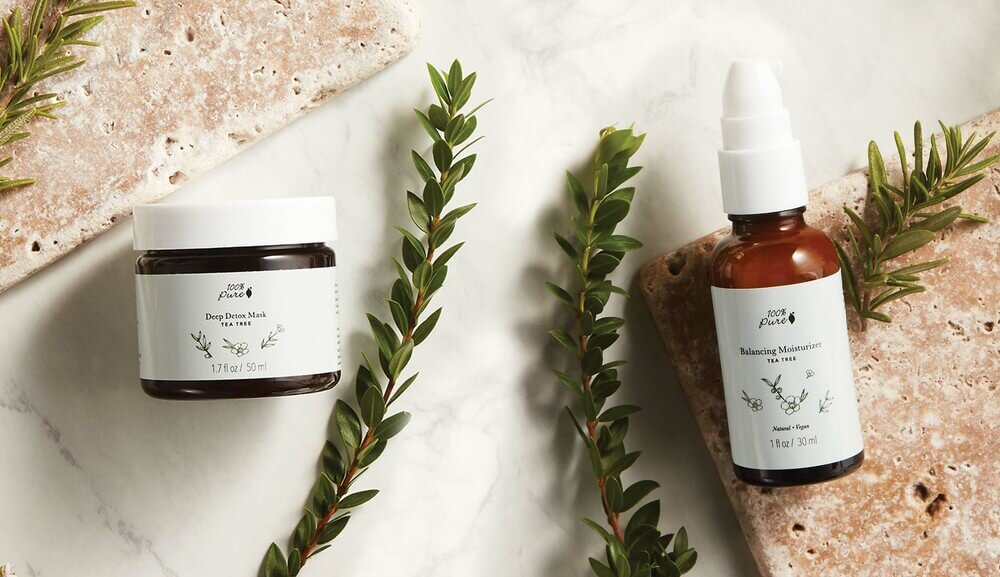 Ingredients to Pair with Azelaic Acid
If you believe your acne-prone skin could benefit from a concentrated form of azelaic acid, like Finacea or Azelex, discuss with your dermatologist if it's the best option for you. That being said, there's an abundance of over-the-counter options available. However, it's important to consider the ingredients you're pairing with azelaic acid.
For instance, a product containing clay, lactic acid, and salicylic acid can be helpful for those who wish to target redness and oily skin. These ingredients can be found together in our Tea Tree Deep Detox Mask.
But if you find clay masks to be too drying, you might prefer a lightweight, breathable product. In that case, keep an eye out for azelaic acid paired with hydrating aloe vera and clarifying tea tree, perhaps alongside cooling botanicals like peppermint. All of these ingredients can be found in our Tea Tree Balancing Moisturizer.
If you're looking to target stubborn acne scars, dark spots, and hyperpigmentation, try combining azelaic acid alongside niacinamide, which is known to even out skin tone, and tranexamic acid, which is known to help fade dark spots and blemishes. This trio comes together in Topicals' Faded Serum for Dark Spots & Discoloration. It helps combat blemishes, uneven texture, and dark spots.
What if you're looking for a little bit of all of azelaic acid's benefits? Some formulas can "do it all", albeit at a slow, steady pace. While this won't bring any immediate dramatic results, it's ideal for those who don't wish to target a specific concern but would rather support their skin overall.
Typically, a well-rounded formula like this will combine azelaic acid with another gentle exfoliant like salicylic acid or glycolic acid. It'll also have the help of soothing, antioxidant-rich botanicals like licorice root extract or green tea. In the 10% Azelaic Acid Booster from Paula's Choice, azelaic acid is joined with salicylic acid and licorice root. It helps to soothe irritation and fade spots over time.
We carefully hand-select products based on strict purity standards, and only recommend products we feel meet this criteria. 100% PURE™ may earn a small commission for products purchased through affiliate links.
The information in this article is for educational use, and not intended to substitute professional medical advice, diagnosis, or treatment and should not be used as such.
Sign up to our email newsletter for more blog updates and exclusive discounts.
< Older Post | Newer Post >