The 6 Best Chemical Exfoliants for Stubborn Spots
These clean, powerful formulas are rated top of their class for brightening your skin
Posted on September 18, 2020
Written by: 100% PURE ®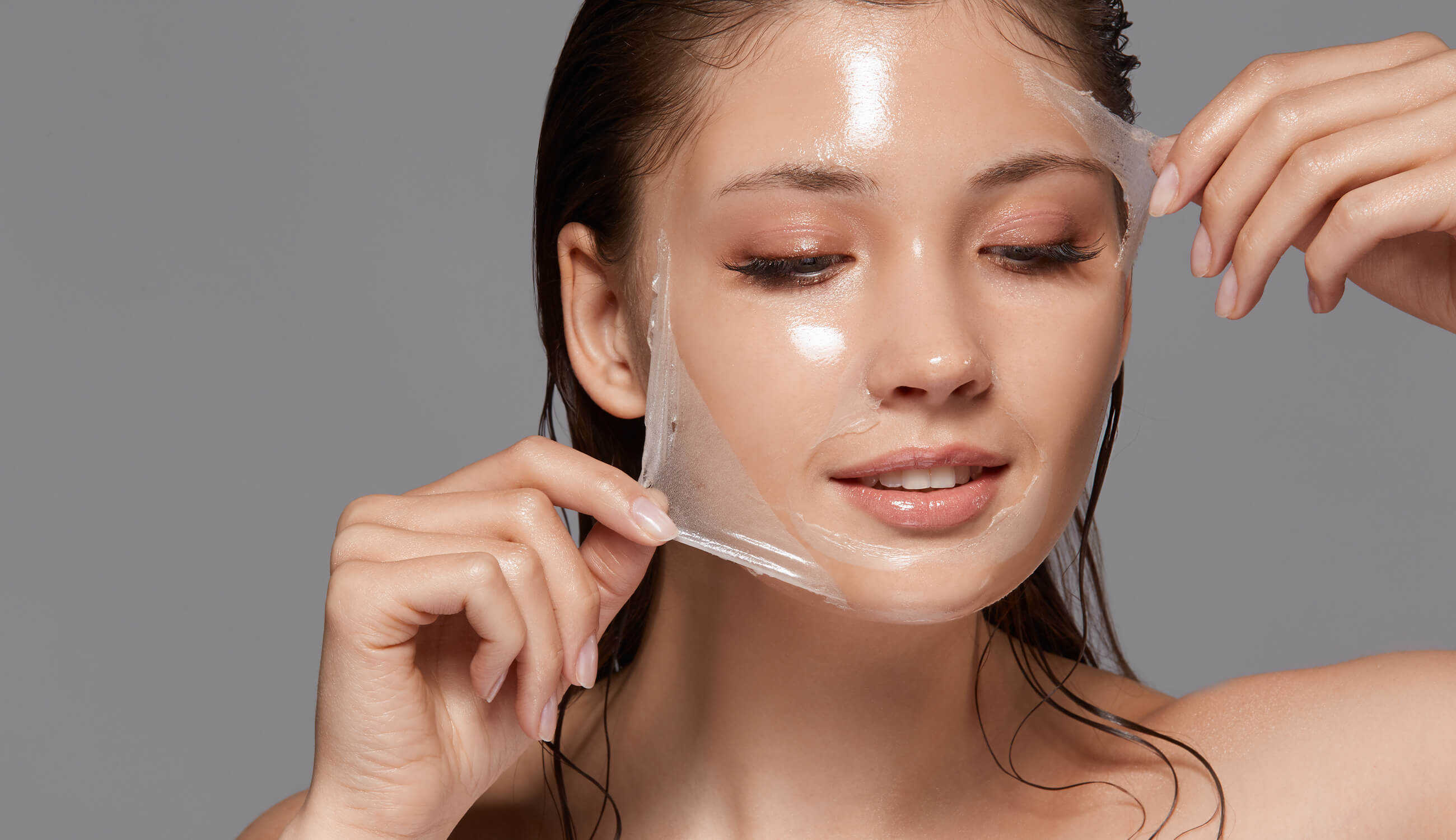 We don't know about you, but all that summer sun has got us seeing spots. It's no secret that summertime is the season for outdoor fun: days at the beach or by the pool sound dreamy until our skin starts to show wear and tear.
Instead of letting it get us down, we're making room for only the best chemical exfoliants in our skin care routine – because, self care. We know, hearing the word "chemical" can sound a bit intimidating, but not to worry; outside of very dry, sensitive, and reactive skin types, there's a chemical exfoliant available for nearly everyone.
There are many types of skin care acids out there, ranging from mild to extreme. Need help finding the best fit? Let's zoom in and focus on natural skin care, clean ingredients, and finding the best chemical exfoliant for every unique routine.
How Does Chemical Exfoliation Work?
Many of us – especially the skin care obsessed – are familiar with exfoliating. We've tried physical exfoliators like our Acai Pulp Facial Scrub, loved for its rich antioxidant formula and irresistibly sandy texture. These scrubs use grainy particles to achieve brighter skin by removing dead cells trapped on the surface, stimulating healthy blood flow, and boosting overall glow.
A chemical exfoliant achieves a similar result without the actual scrubbing or cleansing aspects. Chemical exfoliants are acidic in nature, targeting dead skin cells for an improved skin appearance – much like we get from our favorite physical exfoliants. Chemical exfoliants come in the form of masks, serums, and toners thanks to their water-soluble and oil-soluble availability.
As we mentioned, there are two types of chemical exfoliants: usually listed in the form of AHAs or BHAs. Examples of AHAs (Alpha Hydroxy Acids) include widely popular glycolic acid and lactic acid, while an example of a well-known BHA (Beta Hydroxy Acid) is salicylic acid.
These acids are categorized differently because they're made to treat different issues. Here's a full breakdown of the best chemical exfoliant for each skin type!
ALPHA HYDROXY ACIDS
AHAs are a type of water-soluble chemical exfoliant typically sourced from fruit enzymes. They're great for targeting skin appearance and texture. They work hard to eliminate dead skin cells helping to reveal smoother, brighter, and more supple skin.
You can expect a better appearance of pores and improved skin clarity with consistent use of AHAs. The most commonly used alpha hydroxy acids in skin care are glycolic, lactic, and citric acids.
BETA HYDROXY ACIDS
If you have oily, combo, or acne-prone skin BHAs might be worth trying. Unlike AHAs, beta hydroxy acids are oil-soluble – an important feature, as it allows these types of acids to penetrate the skin barrier.
The big difference between these two types of acids is that BHAs also help to regulate sebum as well as improve skin tone and texture. The downside is that these can be a bit more aggressive on the skin, meaning more possibility for a burning or tingling sensation.
So how do we know if using a chemical exfoliant is a good choice? In general those with very dry, sensitive, or damaged skin should avoid these ingredients, while most other skin types can see some great benefits.
For those of us seeking improved skin texture, removal of dark spots, a more youthful complexion and less frequent breakouts, chemical exfoliants provide amazing results. When using these, it is even more critical to stay vigilant with UV protection to prevent photosensitivity. Still, many chemical exfoliants can benefit skin with just one application per week.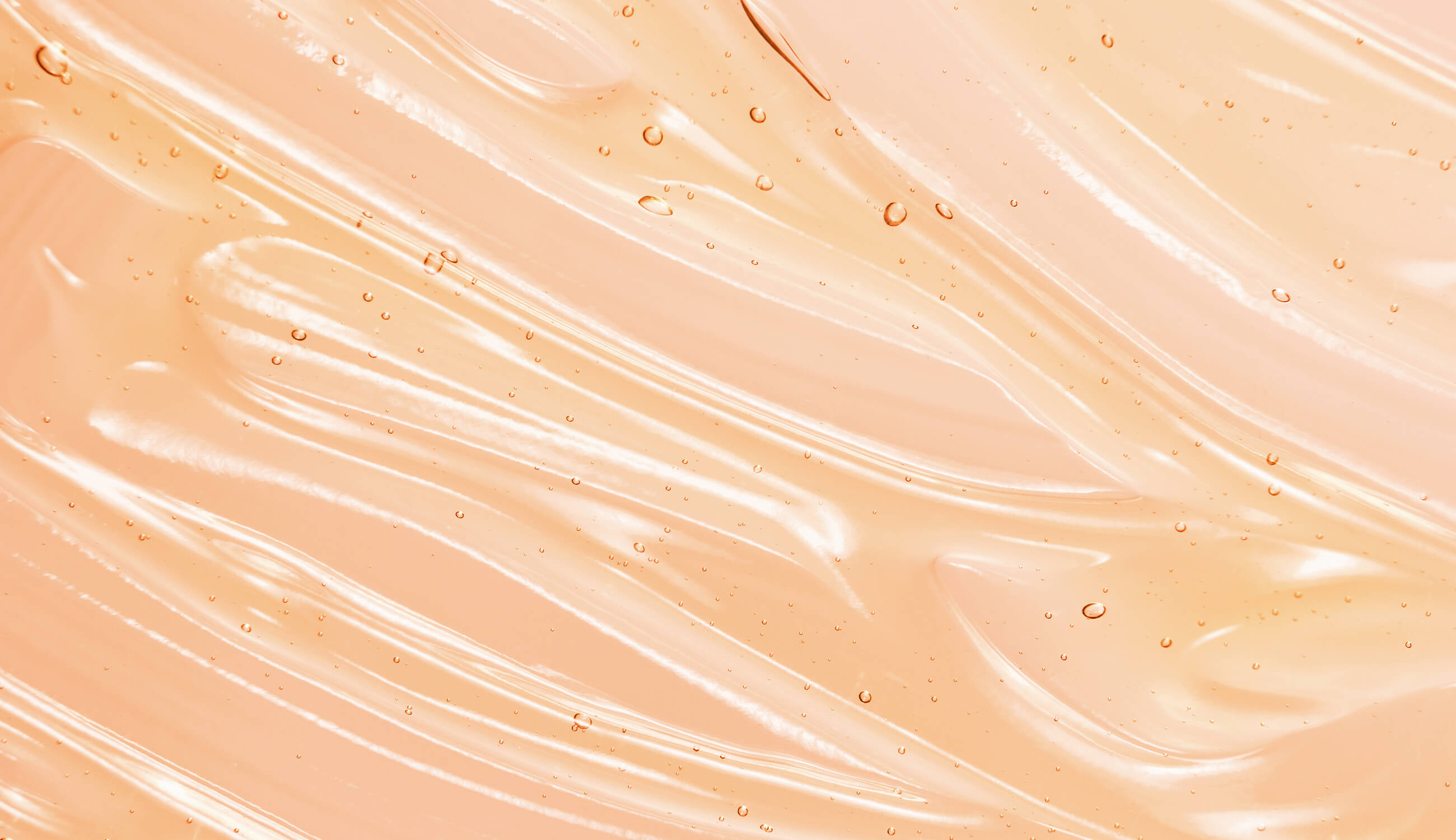 The Best Chemical Exfoliants
Tartaric Acid
Found in fermented grapes and grape extracts, this lesser known AHA offers benefits for fighting sun damage. It is most commonly used in conjunction with other AHAs to increase its efficacy. Tartaric acid has the superpower of helping to stabilize acidic formulas while maintaining a positive pH level, hence reducing the risk of skin irritation.
Lactic Acid
If you're worried about skin irritation after trying a chemical exfoliant, try lactic acid first. A beautifully brightening acid commonly sourced from milk – but also available from vegan sources like beets – this is one of the gentler AHAs out there. Look for a radically improved skin texture, improved glow, and enhanced skin clarity with consistent use.
Glycolic Acid
Our anti-hyperpigmentation hero, this AHA is setting the standard as a power-packed ingredient. Helping to slough away dead skin, reduce breakouts, and seriously diminish dark spots, this chemical exfoliant totally gives our skin care regimen a makeover in a single step. Common sources are sugarcane and pineapple.
Citric Acid
The name gives a bit away with this one; citric acid comes from our favorite citrus fruits! It comes with all the AHA benefits of removing dead skin, smoothing skin texture, and reducing breakouts and dark spots. This zingy, zesty acid also has lots to offer in terms of antioxidants, for protection against environmental toxins.
Salicylic Acid
A skin care routine without BHAs simply wouldn't be complete, and salicylic is quite possibly our favorite BHA out there. Amazing at removing dead skin cells, it penetrates deeper into the pores to regulate sebum and remove debris. With consistent use we can expect less acne and smoother, clearer skin.
Azelaic Acid
Not an AHA or BHA, but still one of the best chemical exfoliants out there. This type of antioxidant-boosted acid not only improves skin texture and clarity, but also helps to strengthen the skin, thereby diminishing sensitivity and inflammation. You can find azelaic acid in natural acne treatments – keep an eye out for it in our new acne products, launching soon!
Papain and Bromelain
Also on our honorable mention list are these incredible fruit enzymes, sourced from papaya and pineapple, respectively. You'll find papain and bromelain in plenty of natural chemical exfoliant products, since they're sourced from fruits. These enzymes are incredibly efficient, making quick work of dull or dead skin for a super smooth, refreshed complexion.
Kojic Acid
Found in ingredients like sake (fermented rice water) and shiitake mushroom, this acid is one of our favorite ingredients for lightening dark spots and boosting radiance. While nowhere near as potent or active as some of the acids higher up on this list, kojic acid shouldn't be overlooked in your brightening routine. It's a safe daytime treatment, featured as a natural byproduct in our Fermented Rice Water Toner and Serum.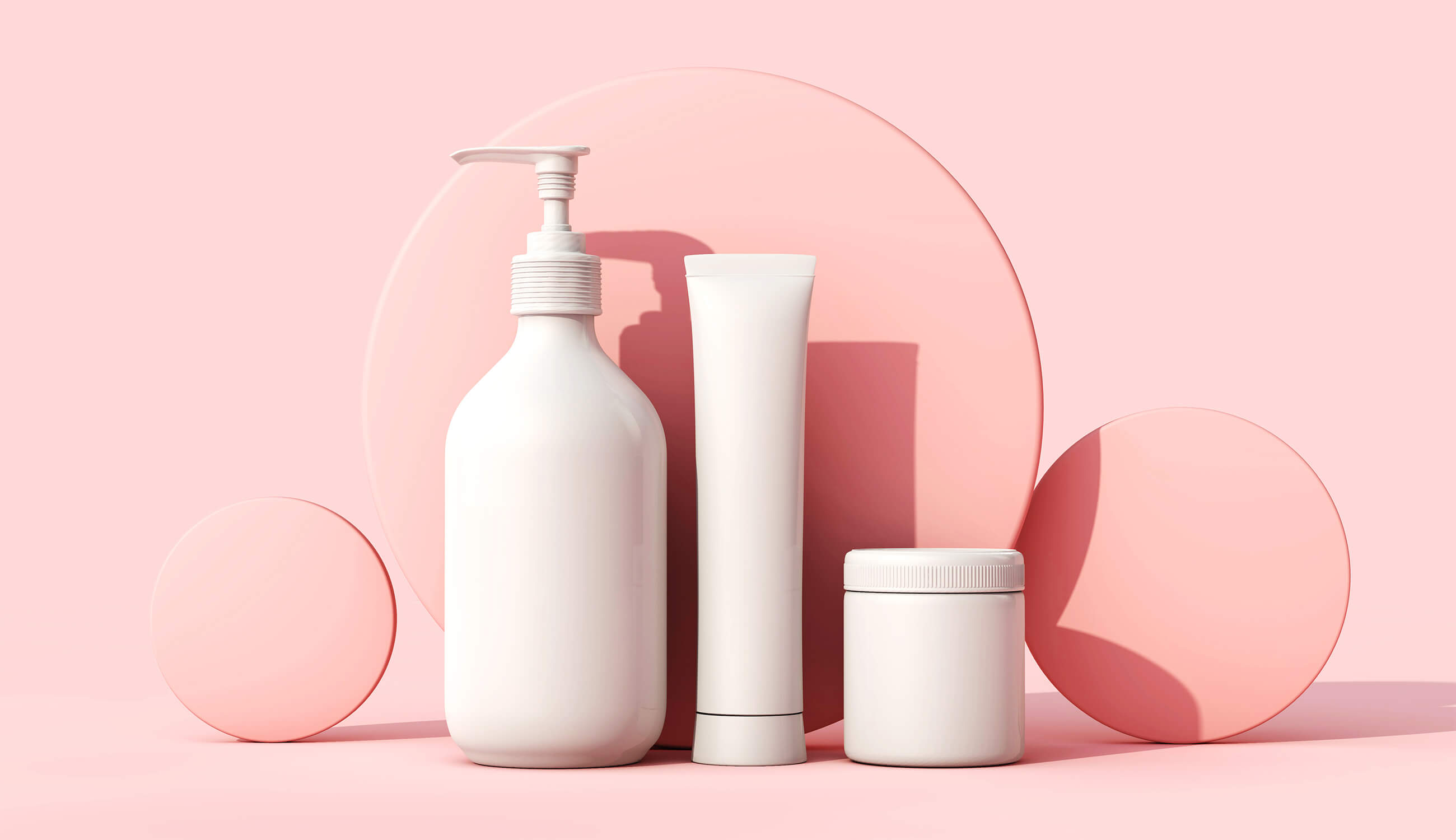 Our 6 Favorite Chemical Exfoliants
100% PURE™: VITAMIN C MASK
As if its 50% vitamin C content wasn't enough to banish dark spots and discoloration, a powerful blend of fruit enzymes will sweep up the leftovers. Camu camu is included for extra vitamin C content, plus bromelain and papain eat away at stubborn hyperpigmentation for a clear, glowing complexion. This is an ultra potent formula, meaning sensitive skin types may find it too strong. If you're not sure of your skin type, patch-test before trying a full-face application.
PAULA'S CHOICE: TRIPLE DARK SPOT ERASER
This glycolic acid exfoliant comes in the form of a rich cream that makes our skin routine that much dreamier. This concentrated lotion sinks in quickly and feels lightweight, all while working hard to rejuvenate our skin. It should be used in tandem with an SPF 30 or higher for proper skin protection. A bonus is that it features squalane and rose oil for a gently transformative experience.
OLE HENRIKSEN: GLOW2OH DARK SPOT TONER
This toner 'feels active' and delivers on visible results in just a few uses. Outside of the fragrance component, this is a totally clean cleanser that utilizes both glycolic and lactic acids for amazing results. Lemon and sandalwood extracts promote brighter, clearer skin while calming chamomile creates a balanced formula. Not a great beginner toner, but an ideal choice for those of us with severe dark spots and complexion irregularities.
BIOSSANCE: SQUALANE + LACTIC ACID RESURFACING NIGHT SERUM
Hello evening luxury and brighter, healthier looking skin! Boissance whipped up a lovely vegan lactic acid serum to make (almost) all our sleeping beauty wishes come true. This serum helps our skin achieve balance and signs of youth, with ingredients like lavender and bushclover.
OSEA: VITAMIN C PROBIOTIC POLISH
Detoxifying and seriously brightening, this polish marries two types of exfoliants for an unstoppable and clean formula. Brightening and exfoliating rice, detoxifying and balancing bamboo, and regenerative vitamin C will make our summer sun spots a fast fading memory. The addition of fermented pomegranate – made with lactobacillus from lactic acid bacteria – adds a unique chemical twist on this powder exfoliant.
RENEE ROULEAU: TRIPLE BERRY SMOOTHING PEEL
No spa? No problem. This at-home facial peel delivers professional looking results thanks to powerful antioxidants in a berry forward formula. With a medley of more than 4 types of acids, this blend makes quick work of dark spots, discoloration, and uneven texture. Vegan, paraben-free and cruelty-free, this chemical exfoliant will be a fast favorite for every skin type.
Love exfoliation in all shapes and sizes? Our guide to exfoliation covers powder cleansers, facial scrubs, when to exfoliate, and so much more!
We carefully hand-select products based on strict purity standards, and only recommend products we feel meet this criteria. 100% PURE™ may earn a small commission for products purchased through affiliate links.
The information in this article is for educational use, and not intended to substitute professional medical advice, diagnosis, or treatment and should not be used as such.
Sign up to our email newsletter for more blog updates and exclusive discounts.
< Older Post | Newer Post >