The Pregnancy-Safe Skin Care Guide
Which ingredients to avoid, plus pregnancy-safe products for your daily beauty routine!
Posted on September 23, 2020
Written by: 100% PURE ®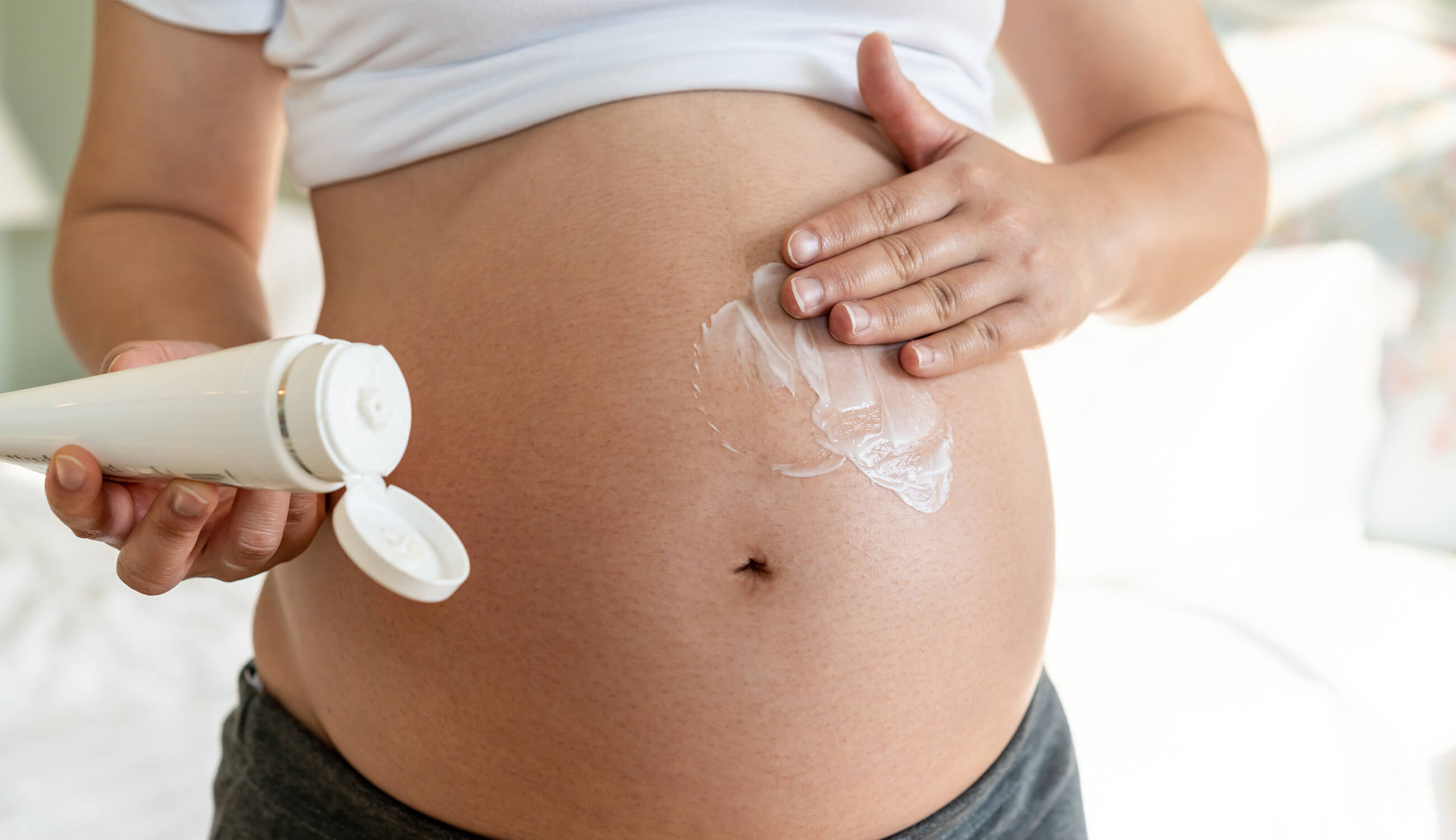 Pregnancy can be one of the most joyous, rewarding, transformative experiences in a woman's life – it can also be exhausting, stressful, and downright bizarre. The simple tasks we once performed with ease – like giving ourselves a pedicure – become suddenly daunting. To top things off, choosing basic beauty products can suddenly become a minefield.
That's right: in addition to wine, sushi, unpasteurized dairy, and a few other foods, there are also topical ingredients that are suddenly on the "no" list for pregnancy.
You may be wondering: "what skin care products can I use without worrying about my baby?" Keep reading to learn more about which ingredients to avoid while pregnant, and stick around for the section on our favorite pregnancy-safe skin care!
3 Ingredients to Avoid While Pregnant
Your skin is your largest organ, and the products you use on it are, to some degree, absorbed by your body. This is especially important to remember while pregnant, when a delicate life is absorbing everything right along with you. That's why when pregnant, it's important to only use products that are considered pregnancy-safe.
Above all else, we strongly recommend talking to your OBGYN about which topical ingredients you should be steering clear of. They'll have more knowledge on the subject than any single article, and have a more intimate knowledge of your unique pregnancy.
So with that out of the way, let's take a look at a few common skin care ingredients that should be avoided during pregnancy.
Retinoids
Vitamin A is an essential nutrient for our bodies. When used as a skin care ingredient, it has few rivals for anti-aging benefits.
When used on the skin, vitamin A becomes retinol, and retinoids are a specific kind of retinol. They're well renowned for their ability to encourage cellular turnover while stimulating collagen production. Prescription drugs like Retin-A (tretinoin) and Accutane (isotretinoin) are known for being quite helpful to those with severe forms of acne.
However, retinoids should be completely avoided while pregnant. Studies have shown that retinoids pose a massive risk for causing congenital defects in utero, especially neurocognitive issues. That's why women taking Accutane are advised to use at least 2 forms of contraception, and to stop the medication 1-2 months before trying to conceive.
Concentrated Salicylic Acid
If you've ever used chemical exfoliation, you probably already know that BHAs are fantastic for refining and purifying the pores. One of the most popular BHAs is salicylic acid, which is also known for its anti-inflammatory properties.
While lower-dose salicylic acid is considered safe, it's advised to avoid it in higher concentrations such as peels or oral medications.
Hydroquinone
Hydroquinone is an especially common ingredient for the treatment of different types of skin pigmentation, including melasma and chloasma.
While there's not sufficient evidence linking hydroquinone to congenital defects, it has been noted that this particular ingredient is absorbed in significantly higher concentrations than others. Therefore, it's generally recommended to avoid altogether while pregnant.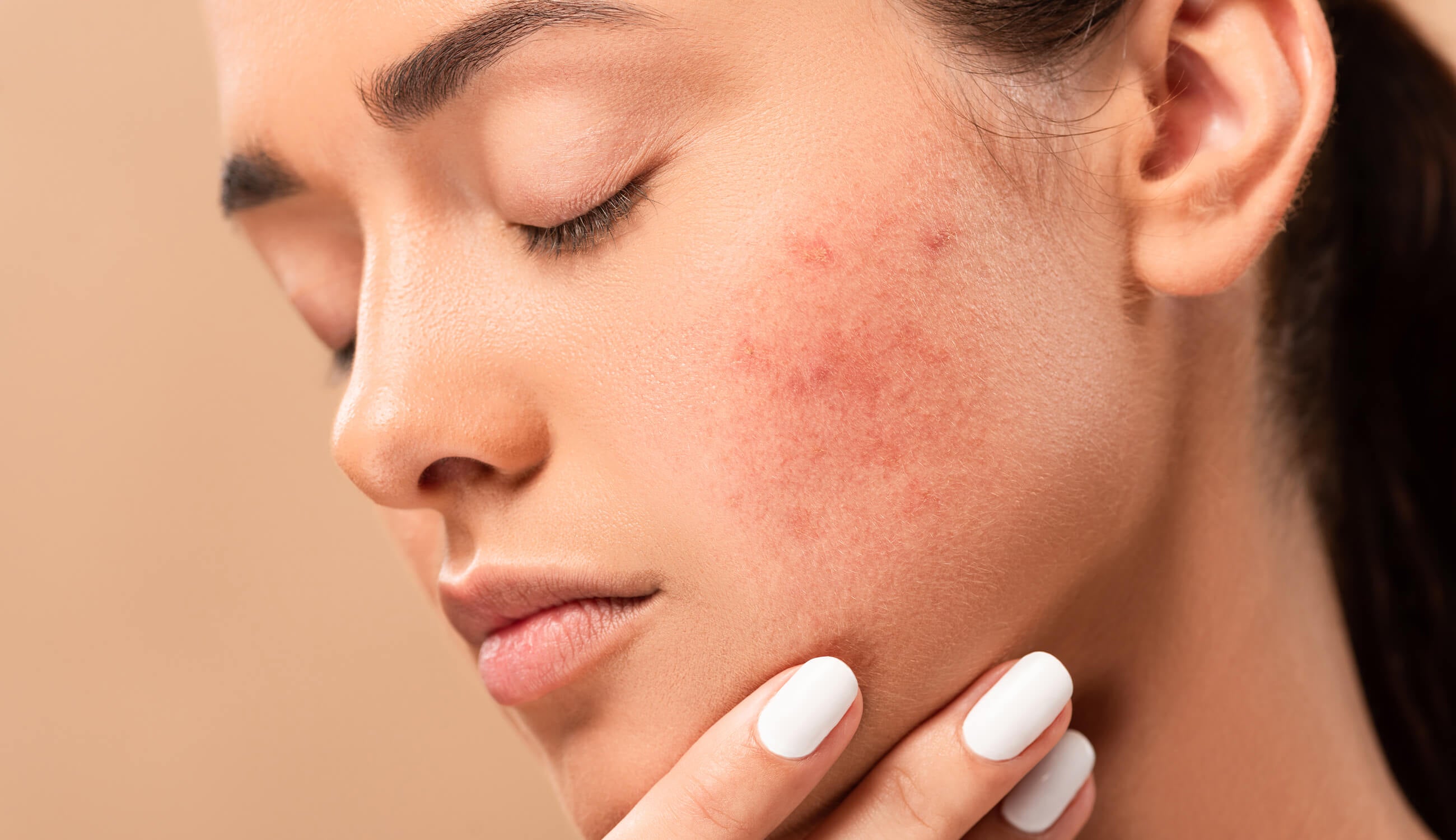 Pregnancy-Safe Products for Expectant Moms
Now that we've gone over some of the skin care ingredients to avoid while pregnant, let's talk about the good stuff: what you can use!
These are our favorite pregnancy-safe beauty products – including hair care, body care, and makeup!
For Hydrating Belly and Breasts
Zoe Organics Belly Oil
It's completely normal for women to develop some stretch marks when pregnant; in fact, it happens with most pregnancies. So don't burden yourself with unfair expectations of a 'zero stretch mark pregnancy'! That being said, the right blend of pregnancy-safe ingredients can make a difference in the severity of stretch marks and scarring.
Zoe Organics Belly Oil is made with an exceptionally nourishing blend of oils to promote healthy hydration and skin elasticity. Sunflower, jojoba, grapeseed, and pumpkin seed oils deliver much-needed hydration to growing skin, and can also help to soothe any inflammation caused scarring or stretch marks.
For Itch Relief & Deep Moisture
Pipette Belly Butter
If your pregnancy has led to your skin becoming irritable or itchy, the Pipette Belly Butter may give you the relief you're looking for.
With its dream team of peptides and shea butter, this formula leaves your skin feeling ultra-soft from the first use. Bonus benefits from glycerin, ceramides, and squalane make this belly butter retain moisture throughout the day.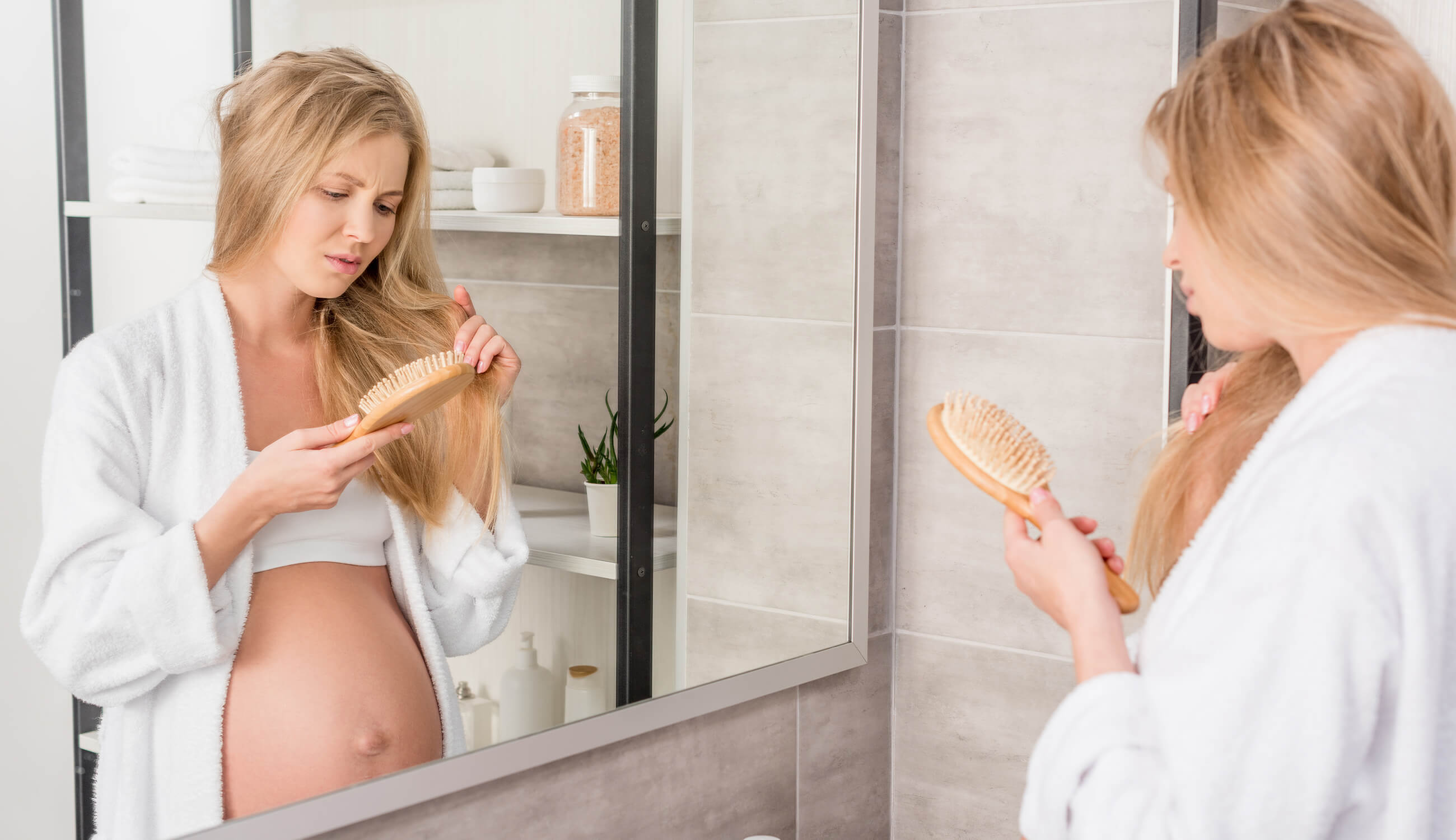 For Strengthening Hair & Preventing Hair Loss
Rahua Omega 9 Hair Mask
Is your pregnancy coming for your once-healthy hair? Some women experience thinning in the first trimester and beyond due to hormonal changes and stress. The Rahua Omega 9 Hair Mask will help keep your hair shiny and strong, by deeply penetrating and fortifying strands from root to tip.
The key ingredient here is ungurahua oil, which comes from the fruit grown by Seje palms in the Amazon. Ungurahua oil is a powerful ingredient for improving scalp circulation, which can significantly help with scalp itching and hair thinning.
With the formulation of ungurahua oil along with sunflower oil and quinoa extract, this hair mask works as a powerful at-home treatment that's completely safe for expectant mothers.
For Hormonal Acne
The Spoiled Mama Pregnancy Safe Acne Treatment Kit
It's one thing to undergo painful hormonal acne, but what do you do if retinoids and BHAs have been key ingredients in your typical acne routine?
Not to worry: The Spoiled Mama is one step ahead! Their Pregnancy Safe Acne Treatment Kit only uses pregnancy-safe skin care ingredients like witch hazel, aloe vera, and 2% vitamin C.
For Hydrating, Full-Coverage Foundation
100% PURE Full-Coverage Water Foundation
Our full-coverage, dewy finish foundation is perfect for moms-to-be who want a gentle, natural foundation that'll bring out their glow without drying out or over-sensitizing the skin. Pregnant moms experiencing hormonal acne or excessive dryness will also need a balance of hydration and light moisture.
This formula borrows aloe vera's deep hydrating power, while bamboo charcoal helps detox the pores and green tea offers daily antioxidant benefits. Vitamin E nourishes the skin while a baby dose of caffeine energizes dull, tired complexions.
For Nipple Care
Cora Organic Nipple Balm
Breastfeeding is known to cause textural changes on the skin of the nipples. But even before nursing, the nipples can become dry, itchy, and frankly, unrecognizable.
Cora knows that these often overlooked areas need extra TLC. That's why they made their Nipple Balm with coconut oil, marshmallow root, and shea butter to create a soothing treatment for chapped, rough skin. While this balm is made specifically for nipple care, it's also a wonderful all-around treatment for softening the skin.
For Pregnancy-Safe Moisturizing
Versed Dew Point Moisturizer
We've mentioned dry skin as a pregnancy symptom a few times now, but what about women who experience oily skin or acne when expecting?
For this, we recommend the use of a gel moisturizer. Gel moisturizers are water-based so they stay light on the skin without adhering to the pores, while still managing to hydrate the skin.
The Versed Dew Point Moisturizer is a perfect pregnancy-safe moisturizer because it feels like a huge, refreshing drink of water and absorbs quickly. It contains sodium hyaluronate, which helps the skin retain moisture. Aloe vera and green tea help to reduce redness while toning and adding extra hydration.
As we said before, pregnancy can be magical – but it can also overload you with lots of "what ifs". Finding pregnancy-safe beauty products is only a little piece of the puzzle, but can help free up time for you to sit back, relax, and enjoy those 9 (long) months!
We carefully hand-select products based on strict purity standards, and only recommend products we feel meet this criteria. 100% PURE™ may earn a small commission for products purchased through affiliate links.
The information in this article is for educational use, and not intended to substitute professional medical advice, diagnosis, or treatment and should not be used as such.
Sign up to our email newsletter for more blog updates and exclusive discounts.
< Older Post | Newer Post >