The Best Earth Friendly Products for Your Home
They'll help you reduce waste, save money, and save the planet
Postedthen September 10, 2020
Written by: 100% PURE ®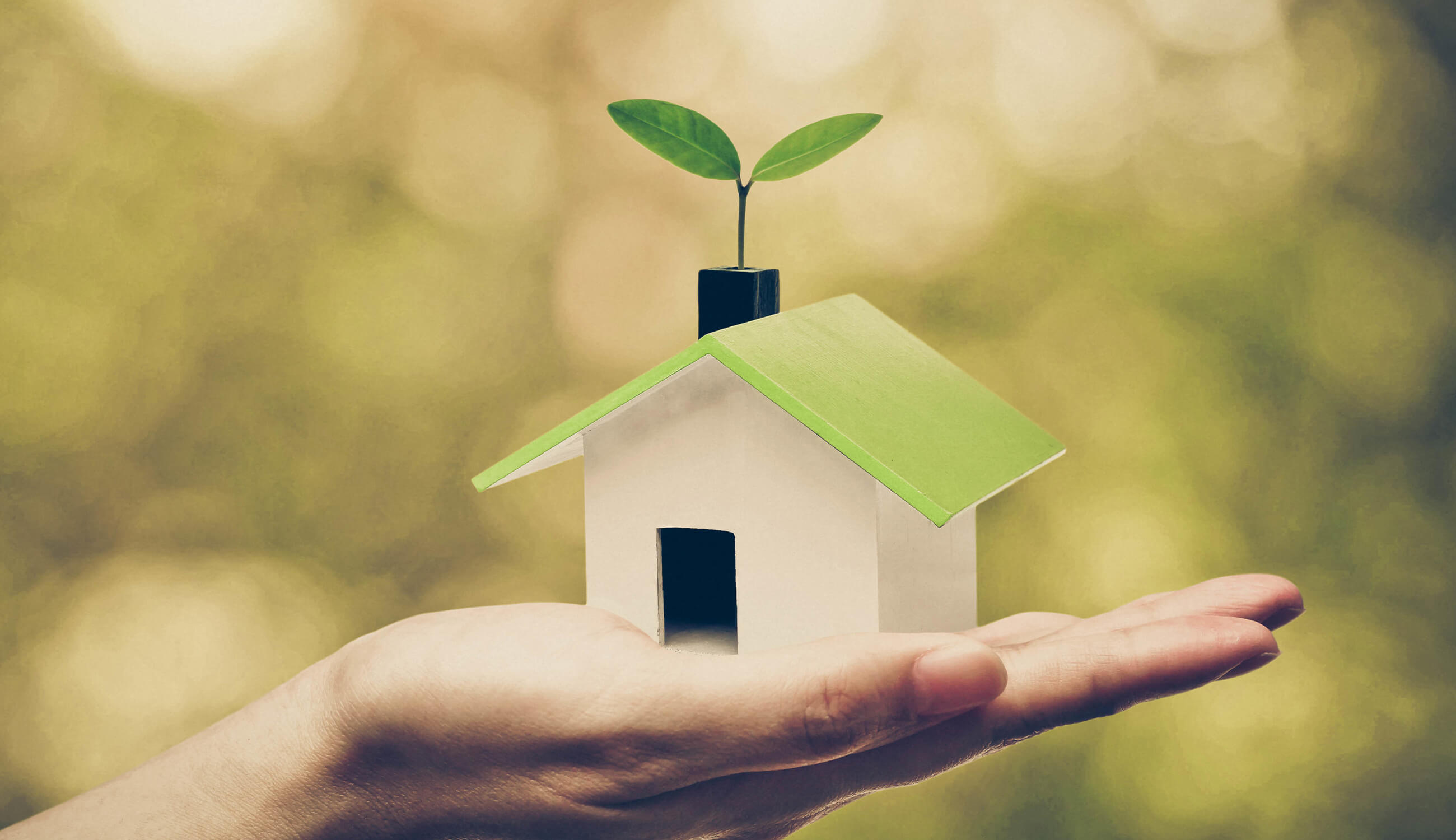 As pollution and carbon emissions reach an all-time high, we are reminded how important eco-conscious living is for the health of our planet. We're also realizing how much more we could be doing, to ensure that our actions don't have lasting repercussions for future generations.
Choosing sustainable personal care products is a great start, but there are even more ways to reduce your carbon footprint in your everyday life. Your household products are a major area to improve, because they're used more frequently than anything else!
We know how overwhelming it can be to completely switch to earth friendly products and routines. That's why we've broken your household consumption down into four different sections – starting one section at a time can make it more manageable!
With this shared knowledge, together we can make a lasting difference for the good of planet Earth.
Natural Cleaning Products
First things first: what kind of cleaning products should you buy?
The best earth friendly products for your household are natural disinfectant cleaners. This type of cleaner will kill microorganisms while removing dirt, grime, and other food particles. Buying just a disinfectant or just a cleaner will perform those functions separately. To get the most bang for your buck, it's important to get a product that specifically does both.
While shopping for a natural disinfectant cleaner, focus on three key factors:
Reusable Packaging
One of the best solutions to limiting your waste is to buy earth friendly products with reusable packaging. That way, you can continue to use the same container instead of throwing away a new one each time you're done. Brands like CleanCult and Blueland also offer refillable cleaning products!
Accumulating landfill waste is a huge factor contributing to pollution. While many try to recycle on a regular basis, most waste ends up being thrown in the trash. It's estimated that we recycle just 34% of our waste and throw away the rest.
Not only are many states running out of space for landfills, but chemical byproducts from trash can also pollute our groundwater supplies when buried.
No VOCs or Aerosols
Aerosols contain propellants that send a mist of droplets into the air. These are considered to increase the amount of VOCs you're exposed to. You can actually inhale these droplets more deeply; they travel easily and stay in the air longer than normal spray products.
VOCs are volatile organic compounds; essentially, they are gases that certain aerosol products – like cleaners – can produce. According to the Minnesota Health Department, common VOCs include:
Benzene

Ethylene glycol

Formaldehyde

Toluene
If you're exposed to high levels of VOCs over a short period of time, this can lead to irritation in your eyes, nose, and throat. Many experience headaches or nausea. In the long term, you can develop more serious health conditions by exposing yourself to these household toxins.
Biodegradable Formulas
Search for earth friendly products with no bioaccumulative ingredients. When you rinse cleaning products down the drain or toss them away on a paper towel, you want to make sure they're degrading naturally in the environment. Otherwise, those ingredients can accumulate in our waterways and pollute aquatic life.
This type of pollution has several far-reaching consequences. Bioaccumulative ingredients can build up within the aquatic life that we consume, either in food or supplement form. That means we may end up consuming an alarming dose of toxic chemicals, due to a preventable circle of pollution and consumption.
Outside of our diet, exposing ourselves to these ingredients means they can build up in our bodies over time. This leads to more severe health consequences down the line.
Luckily, CleanCult fits all three of the previous criteria. They use coconut-based cleaning ingredients while maintaining carbon neutral shipping and plastic-free refill options! Their earth friendly products come in no-slip glass bottles for an elevated and eco-conscious cleaning experience.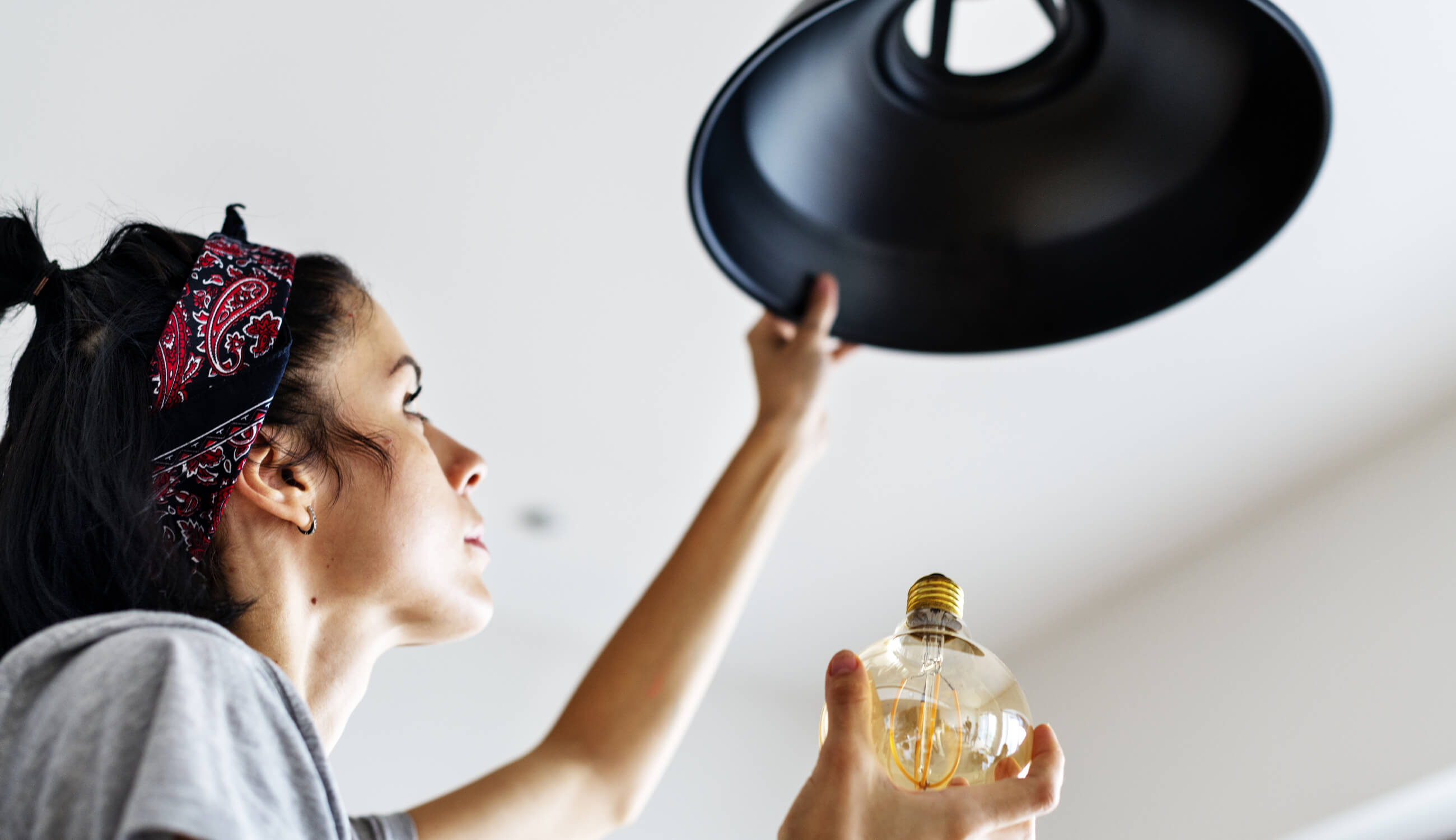 Save on Power and Electricity
According to a 2019 estimate, roughly 63% of America's electricity is generated through fossil fuels. This means that the burning of coal, natural gas, and petroleum play a role in your carbon footprint. Needless to say, it's in your best interest to reduce your power and electricity consumption.
Two of the simplest earth friendly products to reduce your usage are energy efficient bulbs and appliances. Not only will you lower your electricity bill and save money, you'll produce less carbon emissions. LED lights use about 40% less power than fluorescent bulbs, while energy efficient appliances use 10-50% less power than alternatives.
Analyze your energy bills. Depending on your state, you may have access to an online tracker to see how much power you're using every month. This allows you to find where you're losing out on money, and how you're contributing to carbon emissions. To save money, aim for energy tier savings if offered by your state. Using only the amount of power you're allowed in the lowest tier equals a lower carbon footprint.
Invest in easy on-off lighting. You can choose devices that work via voice control, clapping, or through a Wi-Fi controller. This reduces the risk of being too tired to turn off your lights, whether you're laying down for a nap or a good night's sleep. If you've ever been too comfy to get up and turn the lights off, this eco-friendly investment is for you!
Use solar panels. If you can afford the investment, solar panels are some of the best earth friendly products you can buy to cut down on carbon emissions. While they may require a large upfront investment, you'll spend the rest of your life paying a small or non-existent power bill. Your state may even pay you for any unused solar energy you produce!
4 Eco-Friendly Storage Solutions
Earth friendly products for food and clothing storage can be one of the easiest – and most impactful – ways to reduce your non-renewable waste. Ditch plastic bags, bottles, and more for these more sustainable solutions!
#1: Use glass or stainless steel containers.
They're earth friendly products that don't stain as easily as plastic tupperware or water bottles. They're also less likely to absorb unpleasant odors, and make especially effective reusable water bottles. Glass and stainless steel can also be recycled easily, especially compared to plastic!
#2: Invest in silicone sandwich bags.
No more single use Ziplock bags for sandwiches, snacks, and leftovers. You can use these silicone food bags day in and day out. There's no need to throw them away after each use; just wash them with your regular dishes.
#3: Extend the life of leftover produce.
According to the USDA, it's estimated that we throw away 133 billion pounds of food per year. FoodHuggers revolutionized reusable food storage technology, to help keep produce fresh and reduce leftover food waste. FoodHuggers help keep half bananas, half avocados, and half onions fresh as the day you cut them without browning or wilting!
#4: Opt for hardwood for cabinets and trunks.
Earth friendly products made of hardwood are more sustainable than softwood, particle board, or bamboo. Softwood and bamboo often have less durability, meaning you need to replace them more often (and use up more timber to create new products).
Water Usage
Truth bomb: Earth is gradually running out of clean, usable water. Towns, states, and even entire countries regularly experience droughts or water shortages due to declining access to clean water.
That's why it's important for us to do our part, in order to conserve precious water resources and help the global community at large.
Our first tip is to study your water bill usage. Where can you use less water? Figure out if there are any leaks in your home, plumbing, or garden that may be feeding your water bill. These oversights can quickly add up over time!
Our next tip is to safely recycle water when you can. Here are some ways you can recycle and save water within your household:
Turn off the water while you're lathering up in the shower

Install low-flow shower heads

Use leftover teapot water for cooking or boiling food

Wash full loads of laundry, not quarter or half loads

Load your dishes in a dishwasher instead of washing them by hand

Never let the water run while you're performing another task, such as brushing your teeth or shaving

Place a bucket in the shower while you're washing and save any non-soapy water to feed your plants
More Everyday Eco-Friendly Tips
Want to make eco-friendly changes in your home, but don't have the money to invest? Start with one category: food storage, lighting, water, personal care products, etc. Tackling them one by one over a long period of time may be more financially feasible than diving in headfirst.

Research your state tax incentives for going green. Some states offer tax deductions for residential or business owners who opt for eco-friendly appliances, building materials, and more.

Leaving for a weekend getaway? Unplug every non-essential appliance or electronic device in your home.

Research mass market clothing manufacturing, and start shopping with sustainable clothing brands that use less non-renewable resources.

Make the switch to eco-friendly period products, which can actually be better for the environment and your health.

Unplug laptops, phones, and tablets when they're done being charged. Leaving them plugged in for longer than necessary can shorten their long-term battery life, while also putting a strain on your electricity bill.
Congratulations on completing our earth friendly product guide! With these tips, you can join a literal planet-saving initiative towards a healthy future for your family, friends, and our precious Earth.
We carefully hand-select products based on strict purity standards, and only recommend products we feel meet this criteria. 100% PURE™ may earn a small commission for products purchased through affiliate links.
The information in this article is for educational use, and not intended to substitute professional medical advice, diagnosis, or treatment and should not be used as such.
Sign up to our email newsletter for more blog updates and exclusive discounts.
< Older Post | Newer Post >