Tips for Using a Facial Cleansing Oil
Why and how they work, and which formulas made our top 3 list
Postedthen September 4, 2020
Written by: 100% PURE ®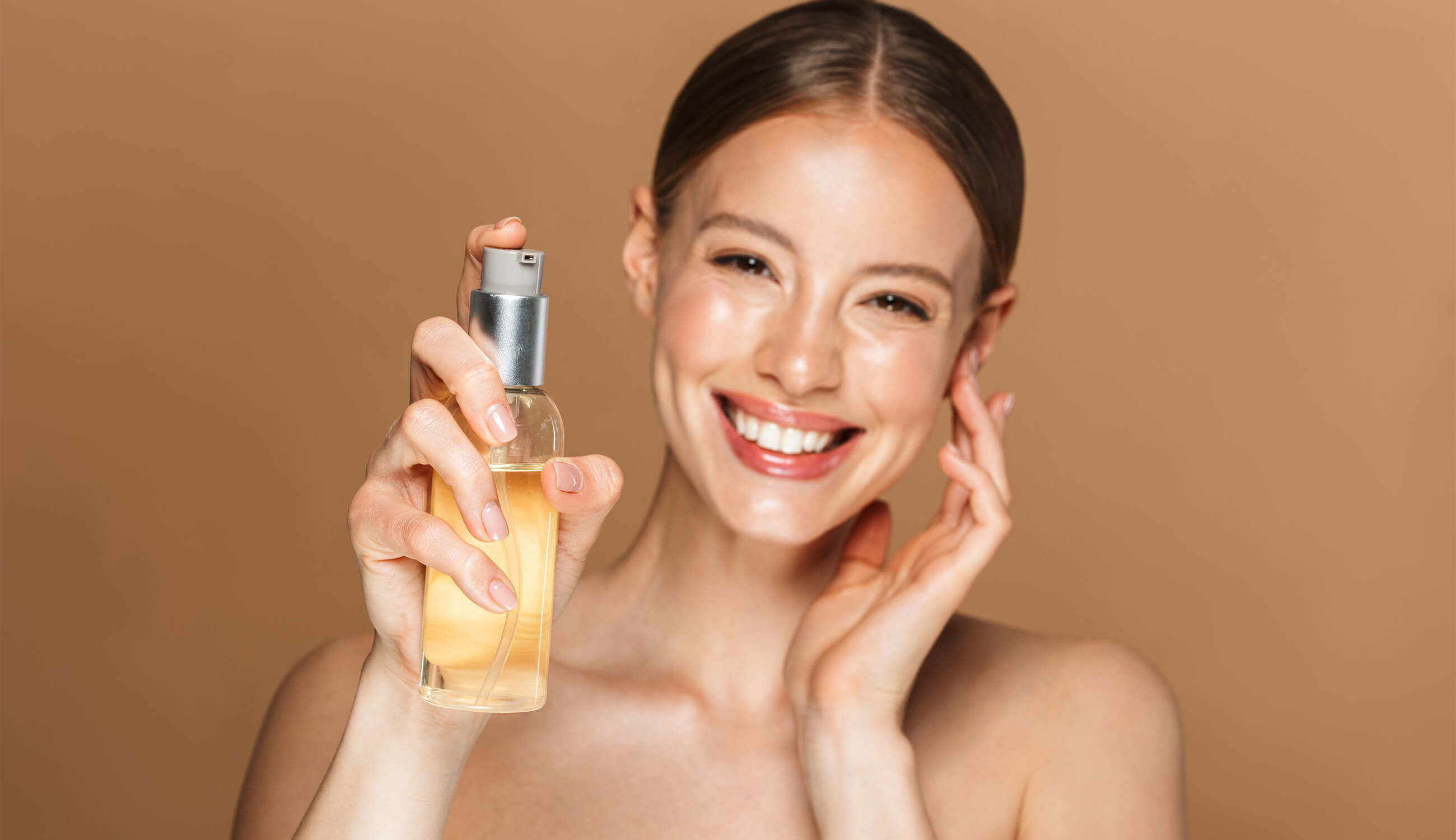 Who taught us that using oils on our face was bad? Needless to say, they owe us an apology. When we think back to the skin care advice we were given over the years, it looks so much different than some of the advice we hear now.
In this case, we're exploring cleansing oils and learning not just how they clean our skin, but how they influence how our skin behaves. Stay tuned for all the details and how-to's on making a cleansing oil a staple in your skin care routine.
Cleansing Oils: 101
Let's zoom out for a second: we'll start with what cleansing oils are, and how they work. A cleansing oil is an oil-based balm or liquid, which can be used directly on the skin or combined with other cleansers.
Typically with facial cleansers, the active ingredients doing the cleaning are surfactants; these break down the bond between dirt and makeup and our skin. In the case of a cleansing oil, the rich oils within are doing the heavy lifting. They bond with oily ingredients on our skin, dissolve dirt, and lift everything away in one fell swoop.
We had questions like, don't oils cause acne? Also, what about the oil left on the surface of our skin? Luckily now, we have answers!
When it comes to cleansing oils causing breakouts, we can understand why one would be suspicious. For those of us with combination, acne-prone, or oily skin the idea of applying oil to our faces feels terrifying.
The key here is to ensure that the cleansing oil used is compatible with your skin type. It's equally important to check that these oil-based cleansers are leaving out the bad stuff; this includes silicones, diluted oils, waxes and dyes.
How to use a cleansing oil:
As a rule, cleansing oils should be applied to dry skin. We find it best to apply a bit of product to fingertips first, to warm and emulsify the oil before applying it to skin.

Work the cleansing oil into the skin with gentle circular motions; be extra gentle around the eyes! This step loosens debris from pores, melts away makeup, and bonds the oil to sebum and dirt.

With the help of a warm, wet washcloth or konjac sponge: remove the oil by swiping (with light pressure) over the skin in single-direction motions. Focus on areas like the lids, lashes, brows, and under eyes where oil tends to gather.

Continue to rinse your cloth with warm water and repeat the previous step until your skin feels clean and supple.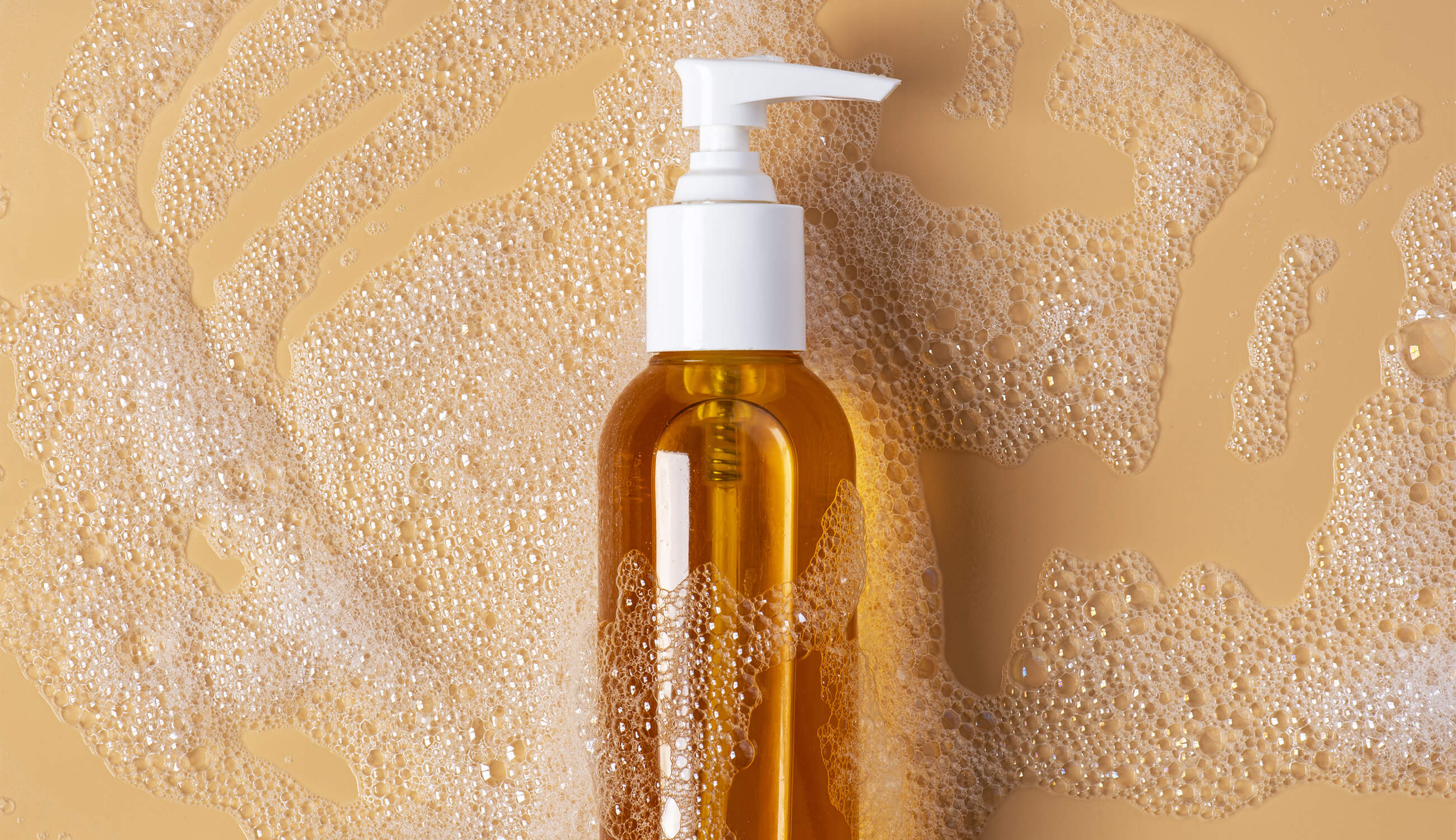 How Do Cleansing Oils Compare to Regular Face Wash?
We've tried all kinds of facial cleansers – from micellar waters to scrubby, clarifying powder cleansers – and we certainly have our favorites. But how does a cleansing oil compare? Let's touch on a few of the most popular kinds of facial cleansers, and what the benefits are for different needs and skin types.
Cream
She's the girl we all know: smooth and creamy, ranging in texture from lightweight milk to heavy cream. This type of face wash is a crowd pleaser for most – but for dry, neutral, and sensitive skin types, a cream cleanser is especially beneficial.
Clay
If you have oily skin, nothing holds a candle to clay. These types of cleansers are best for those on the oily spectrum, or for when we're in the mood to detox and clarify our pores. There's no need to fear the power of these cleansers – however, they're best used in moderation rather than all day every day.
Scrubs
We love cleansers where we can actually feel them removing heavy-duty dirt and debris from our pores. Face scrubs and powder cleansers make regular appearances in routines for normal to oily skin types, and even for those with a buildup of dry skin. While we shouldn't abuse physical cleansers (sensitive skin is not a fan), the occasional scrub-a-dub is undeniably refreshing.
Micellar
Make a splash with a dose of makeup-removing micellar water! What makes these cleansers so effective is the cleansing oil component hiding inside. Itty bitty oil molecules work hard at targeting and trapping debris, allowing them to be washed off in a snap. Useful for essentially any skin type, these are best for light to medium makeup days or sensitive to normal skin types.
Oils & Balms
We've all heard the phrase, "oil and water don't mix" right? In this case, that's not actually true. Using techniques like the double cleansing method, oils pair well with foams and cream cleansers to deeply purify the skin while leaving skin feeling supple and smooth.
What's great about cleansing oils and cleansing balms is that they're designed to protect your lipid barrier. They help to preserve moisture and hydration levels, while effectively removing excess oil and impurities.
Most importantly, many of the oils used in cleansing balms and oils feature essential vitamins and antioxidants essential for skin health. This makes them a total shoe-in for our regular skin care routine.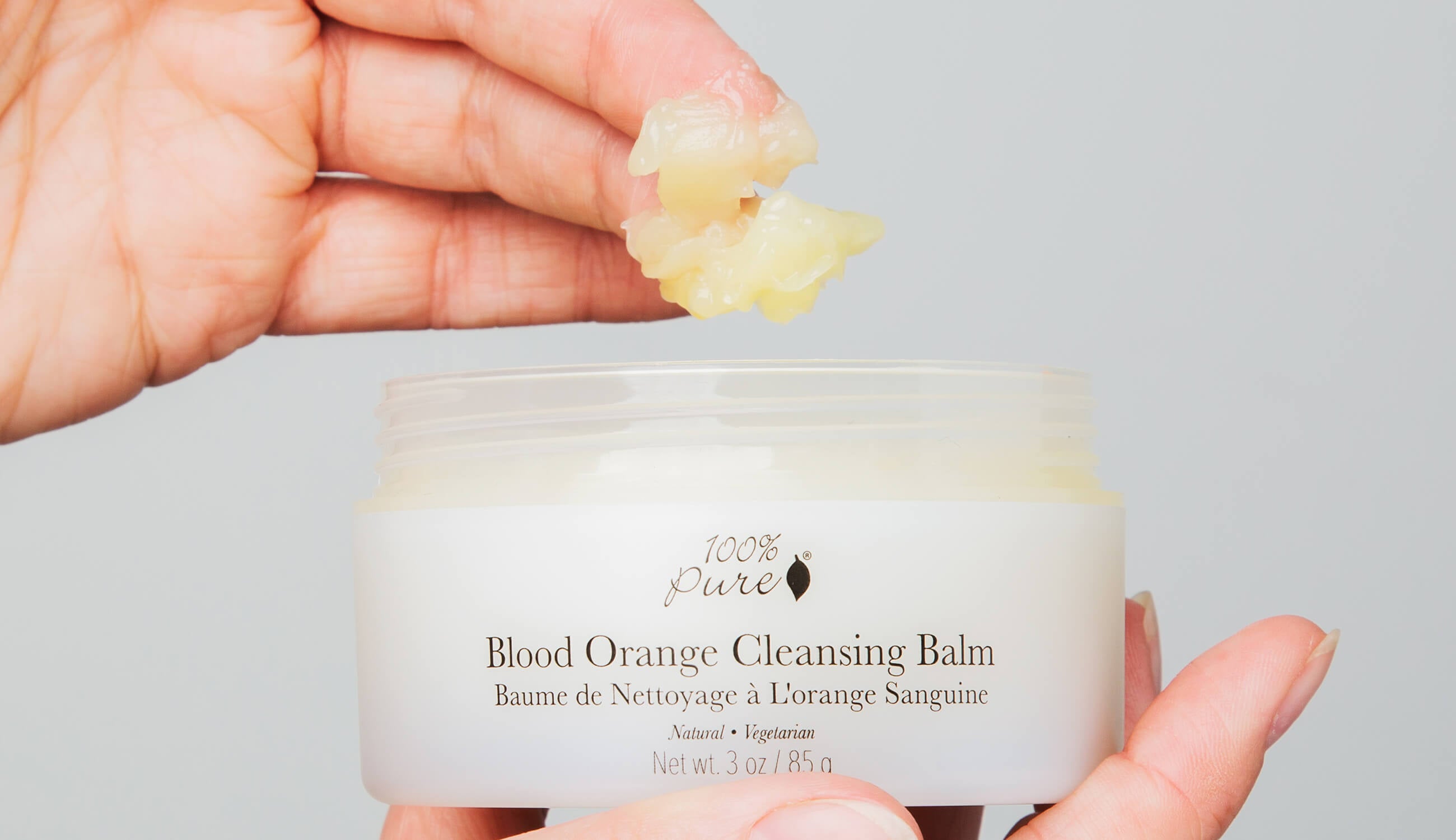 Cleansing Oils to Try
Is your skin ready for a cleansing oil refresh? Here's a short list to get you started, featuring squeaky clean formulas that work great for most skin types.
CocoKind Facial Cleansing Oil
At a very affordable $14, this cleansing oil could end up being one of the best investments you make for your skin. Avocado oil creates a soft, rich base for feeding the skin vitamin E and fatty acids. Tea tree and lavender oils introduce clarifying and calming benefits. This simple and straightforward oil cleanser is designed to preserve pH levels, for happy skin after you rinse.
Codex Beauty Wash Off Cleansing Oil
This lightweight cleansing oil features a lush blend of Mediterranean borage oil, which is great for fighting acne and inflammation. Antioxidant-rich sweet black currant oil and reparative omega-rich chia seed oil round out this nutrient-dense formula. Rosemary, mandarin, and chamomile are included to support acne-prone and virtually any skin type.
100% PURE Blood Orange Cleansing Balm
If you're looking for the key to clean and supple skin, this cleansing balm knows your love language. It melts into a rich, creamy oil that lifts away all the naughtiness of the day to take skin back to its clean and happy self.
Avocado and coconut offer a wholesome blend of vitamin E and UV damage control, with a side of super supple skin. Reparative beeswax fortifies the skin's lipid barrier and helps maintain softness. Brightening blood orange revitalizes the skin, while acting as a no-nonsense degreaser to lift away stubborn oil and debris. This cleansing balm feels like an ultimate skin reset after a morning or evening wash.
Still in search of your dream face wash? Check out our guide to choosing a natural cleanser!
We carefully hand-select products based on strict purity standards, and only recommend products we feel meet this criteria. 100% PURE™ may earn a small commission for products purchased through affiliate links.
The information in this article is for educational use, and not intended to substitute professional medical advice, diagnosis, or treatment and should not be used as such.
Sign up to our email newsletter for more blog updates and exclusive discounts.
< Older Post | Newer Post >