Our 4 Favorite Hand Creams for Fall
Counteract cool temps, dry skin, and excessive hand washing
Posted on September 1, 2020
Written by: 100% PURE ®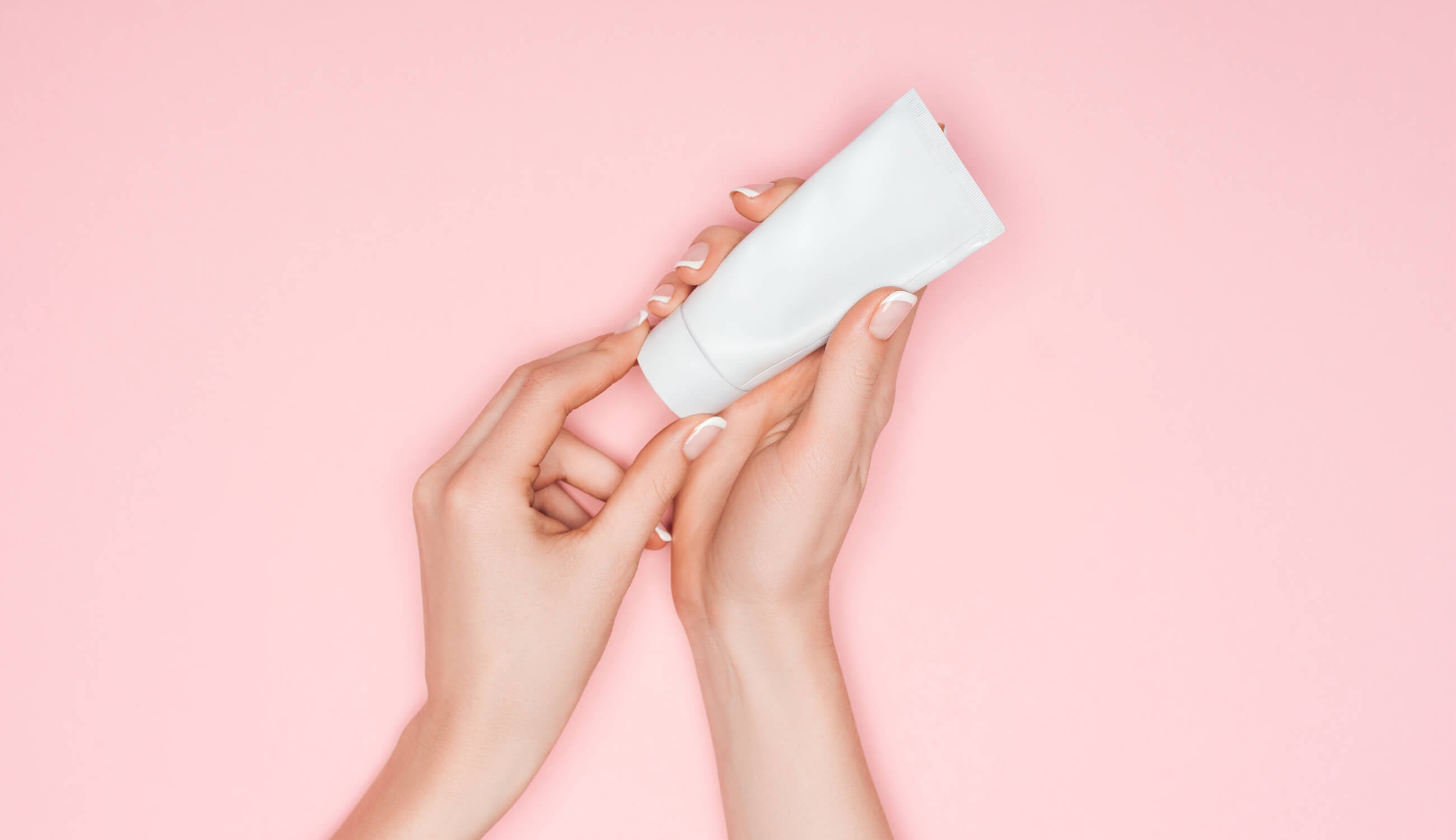 The hands – like our neck and chest – are on the front lines against environmental damage, and are often the first to show signs of aging. Unless you've been blessed with Palmolive hands, certain moisturizing measures should be taken to care for your hardworking hands.
With summer drawing to a close and fall starting to rear its leafy head, it can be tricky to know which hand creams will hands down defend against dry skin. To make things a bit easier, we've rounded up some of our top-rated clean hand cream picks. We're dishing on the best hand lotions for aging skin, extreme dryness, sensitive skin, and optimal skin health. Hold the applause!
4 Hand Creams to Try This Fall
These days there's a whole lot of everything going on – especially hand washing and sanitizing! With flu season lurking just around the corner, dry and cracked hands won't be far behind. Constant washing and alcohol from hand sanitizers can take a toll! All the more reason to be gentle and stick with paraben and fragrance-free hand creams.
When it comes to our hands, it's important to note that hand cream will interact with lots of things throughout the day. It's likely to interact with many hands-on activities – eating, applying makeup, wiping food off kids' faces – which is why we stick with hand cream ingredients from fruits, nuts, and seeds. Natural hands creams will not only sustain softer hands for longer, they won't introduce unwanted toxins where they don't belong.
Without further ado, check out our 4 favorite natural formulas for hand creams for fall!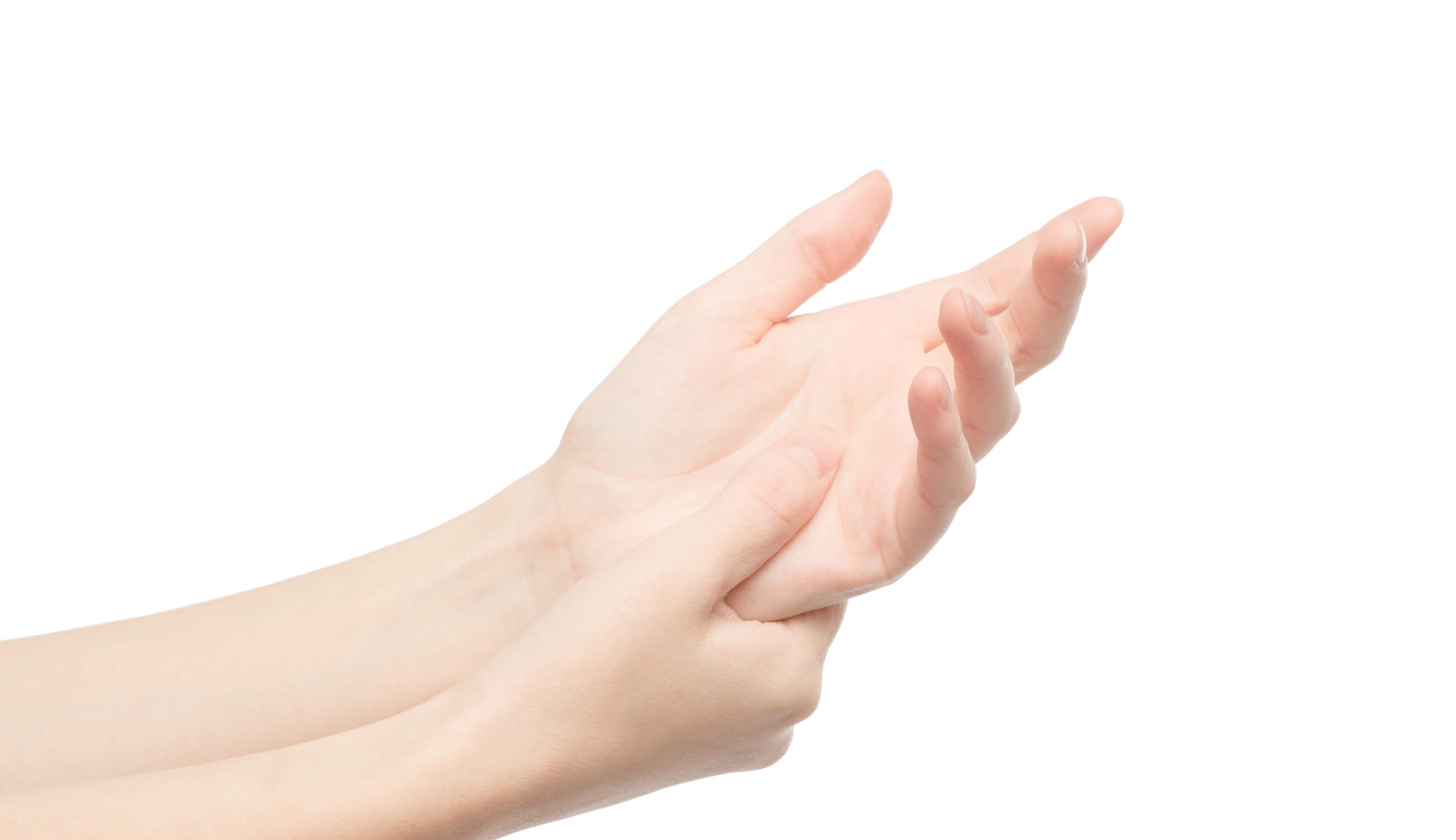 #1) Anti-Aging:
Skylar Renewing Hand Cream
A pro-aging powerhouse for your hands, Skylar Hand Creams are formulated with naturally-derived, nourishing ingredients and high quality peptides for youthful skin. Their non-greasy formulas will keep hands protected, with no greasy or sticky residue.
With a philosophy of 'use the good and lose the bad', it's no wonder they formulate creams of your dreams without any toxic ingredients. As a part of this quest, they also craft hypoallergenic fragrances with their 5-Free Scents. With aromas so delicious and intoxicating, your palms will stay nourished and fragrant all day long.
#2) Advanced Care:
REN Atlantic Kelp and Magnesium Energizing Hand Lotion
With 'clean' at the heart of all they do, you'll never find any suspicious or skin-irritating ingredients in REN Clean Skincare formulas. With an ode to the ocean, their Atlantic Kelp and Magnesium Energizing Hand Lotion is designed for all skin types and absorbs easily with no greasy residue.
This mineral-rich hand cream is formulated with Atlantic Kelp Extract and Magnesium PCA, to replenish and repair the skin on your hands. This elegant, cruelty-free formula features a blend of REN "Anti-Fatigue Essential Oils" to keep you energized all day long: sage, cypress, geranium and rosemary.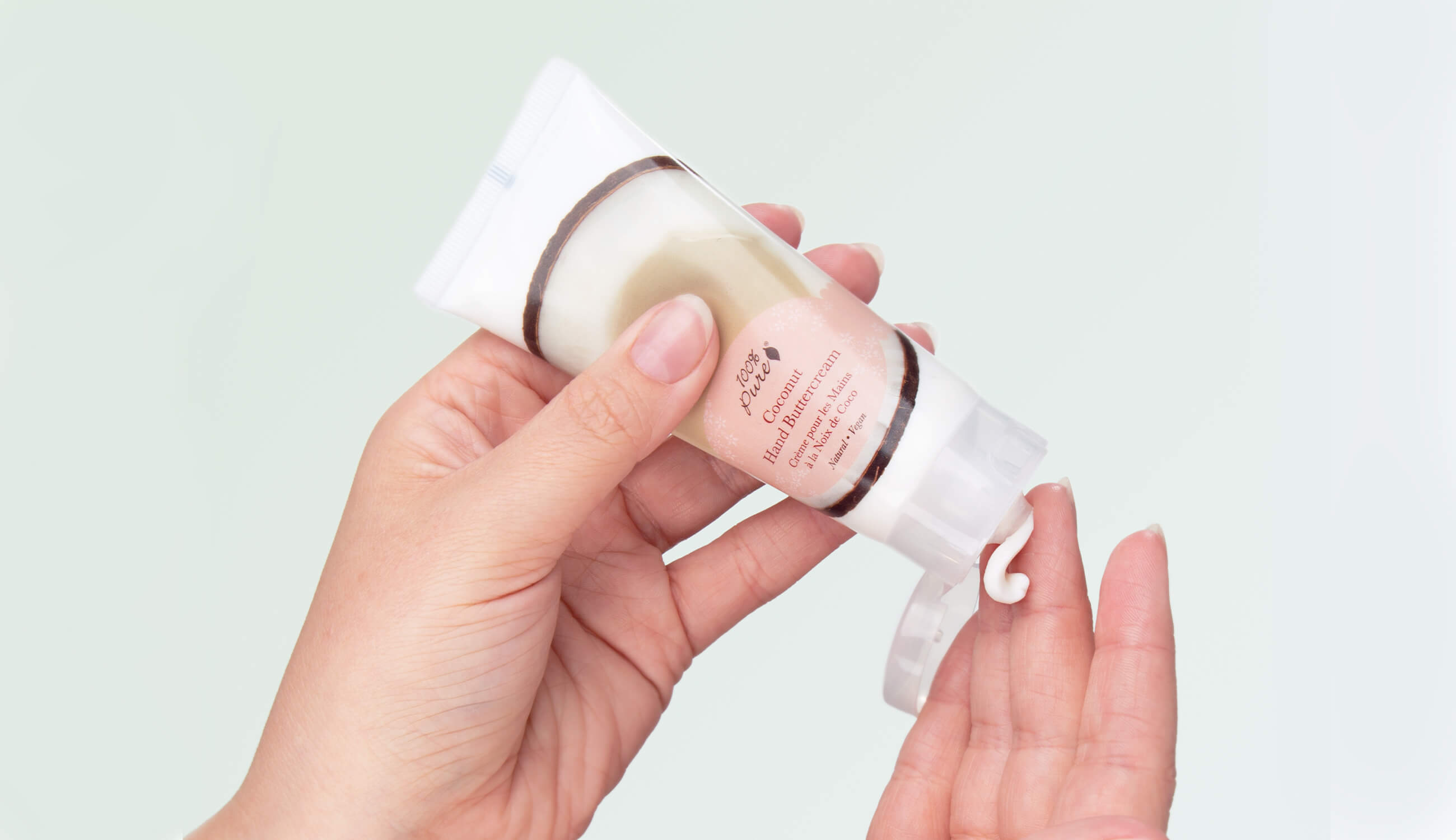 #3) Mega Moisture:
100% PURE™ Coconut Hand Buttercream
Hand washing has officially peaked in our daily self-care routine. If you're looking to find a balance between clean hands and soft skin, look no further than our Coconut Hand Buttercream. This hand cream is where the beach meets our sweet spot: the magical place where we transform dry, cracked hands to their former glory with warm and tropical notes of virgin coconut oil.
Our super-deep moisturizing hand cream is made with anti-aging oils and red wine resveratrol. It boasts a super-rich trio of cocoa, avocado, and shea butters, and food-grade natural flavor for scent. Fortified with anti-aging vitamins and superfruit antioxidants, this coconut dream will soften hard-working (or hard-washing) hands – all without any greasy residue.
#4) Sensitive Skin:
Biossance Squalane + Omega Hand Cream
The hands are a high-traffic area, and the most hard-hit hands are those with sensitive skin. If hands are feeling more like potato chips – full of cracks and ridges – it's time to get some dip.
Biossance Squalane + Omega Hand Cream is a great option for immediately replenishing moisture to sensitive, irritated skin. This fortifying hand repair cream is packed with sugarcane-derived squalane, omega fatty acids, vitamin E, and vegan glycerin to soothe dry, chapped skin. Sensitive hands will be quick buddies with this fragrance-free hand lotion, which is also made without the parabens and PEGs commonly found in other formulas.
Regardless of the season – summer, fall, or flu – hand washing and hand sanitizing shouldn't be cause for dry, cracked hands. After all, why should you be punished for proper hand hygiene?! With these simple swaps, you'll have the clean and pampered hands you deserve. Now that deserves a round of applause!
We carefully hand-select products based on strict purity standards, and only recommend products we feel meet this criteria. 100% PURE™ may earn a small commission for products purchased through affiliate links.
The information in this article is for educational use, and not intended to substitute professional medical advice, diagnosis, or treatment and should not be used as such.
Sign up to our email newsletter for more blog updates and exclusive discounts.
< Older Post | Newer Post >