How to Prevent Chafed Skin
The best anti-chafe products for summer and beyond
Posted on August 28, 2020
Written by: 100% PURE ®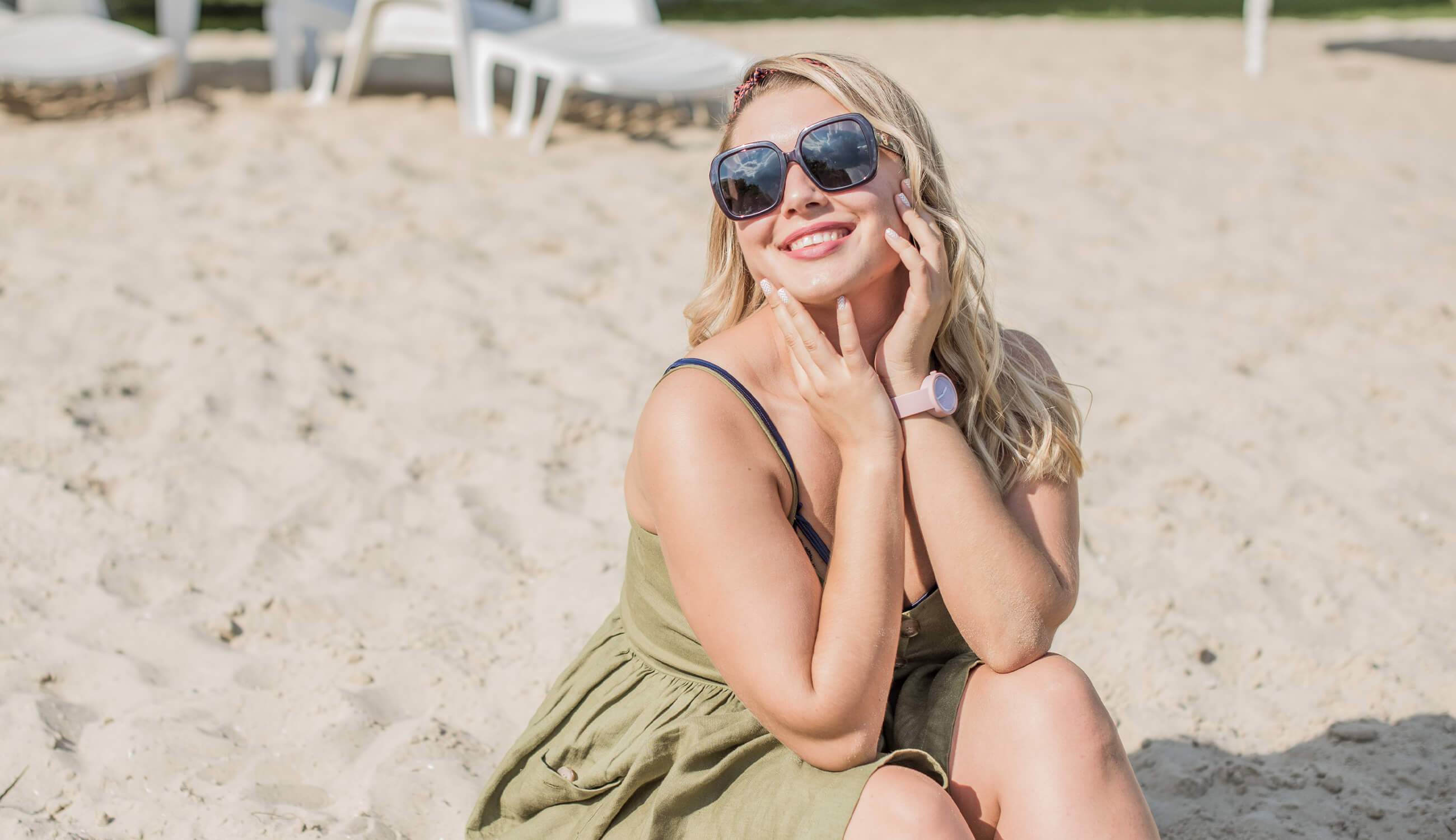 We don't know about you, but we've gotten pretty familiar with chafing this summer. Sun brings the heat, and that usually means a bit of sweating here and there. Areas like the armpits and thighs can experience lots of chafing: that is, repeated friction of sweaty areas that causes sore skin and irritation.
Those of us who suffer from chafed skin know just how bad it can get – and how much it can interfere with a good time (or cute outfit). We're sharing tried and true tips and products to beat chafed skin for good!
How to Stop Chafed Skin
Chafing has a unique discomfort that's all its own: sticky skin, painful friction, red and swollen skin that's tender to the touch. It usually lasts for a few hours, or as long as your skin is 1) sweaty and 2) touching. In worst case scenarios, bad chafing can last several days before calming down, and can lead to little red welts or bumps.
Here are a few ways to stop chafed skin before it strikes:
Bike Shorts
For mini, maxi, or midi dresses, a pair of breathable bike shorts is an ingenious hack for preventing thigh chafing. This extra layer can turn an uncomfortable day of hobbling around into an easy, breezy walk in the park.
We like to look for mid-length bike shorts that fully cover the "sticky" parts of our thighs. We sometimes prefer them a bit longer, as they can ride up throughout the day. They're pretty invisible under most dresses, and can even be worn under wide leg pants that don't quite cover high-risk chafe areas.
Deodorant
While there are plenty of amazing anti-chafe products out there (which we'll mention later), it's wise to have a backup option. We've been known to slap a few swipes of our everyday deodorant onto problem areas, before a long day out and about. The creamy application and powdery finish works perfectly as a barrier between the skin.
PRO TIP: Zinc is a key ingredient in many anti-chafe products. Our Everywhere Body Stick can work in a pinch for high-chafe areas!
Loose Clothing
Sometimes the cause of chafing leads back to the tightness of the clothes that we're wearing, or even the type of material. These factors can cause uncomfortable friction, leading to chafed skin. We've learned to swap out old and worn lycra leggings for organic cotton, or more breathable materials that are nicer to the skin.
Home Remedies
Though home remedies get a bad rap for being messy and ineffective, some of the solutions we've seen for chafed skin aren't bad. For example, aloe vera gel straight from the fridge reapplied to chafe-prone areas can prevent irritation. It's also great for soothing red and swollen skin that's already fallen victim to chafing.
Other gels or balms commonly used for the body or face can work wonders too, especially if they include calming florals like rose, chamomile, or lavender. Bulk butters and oils that we keep on hand can help as long as they're of the lightweight variety; think coconut, shea, or almond. And for one old school trick that moms swear by: baby powder. Just make sure it's talc-free!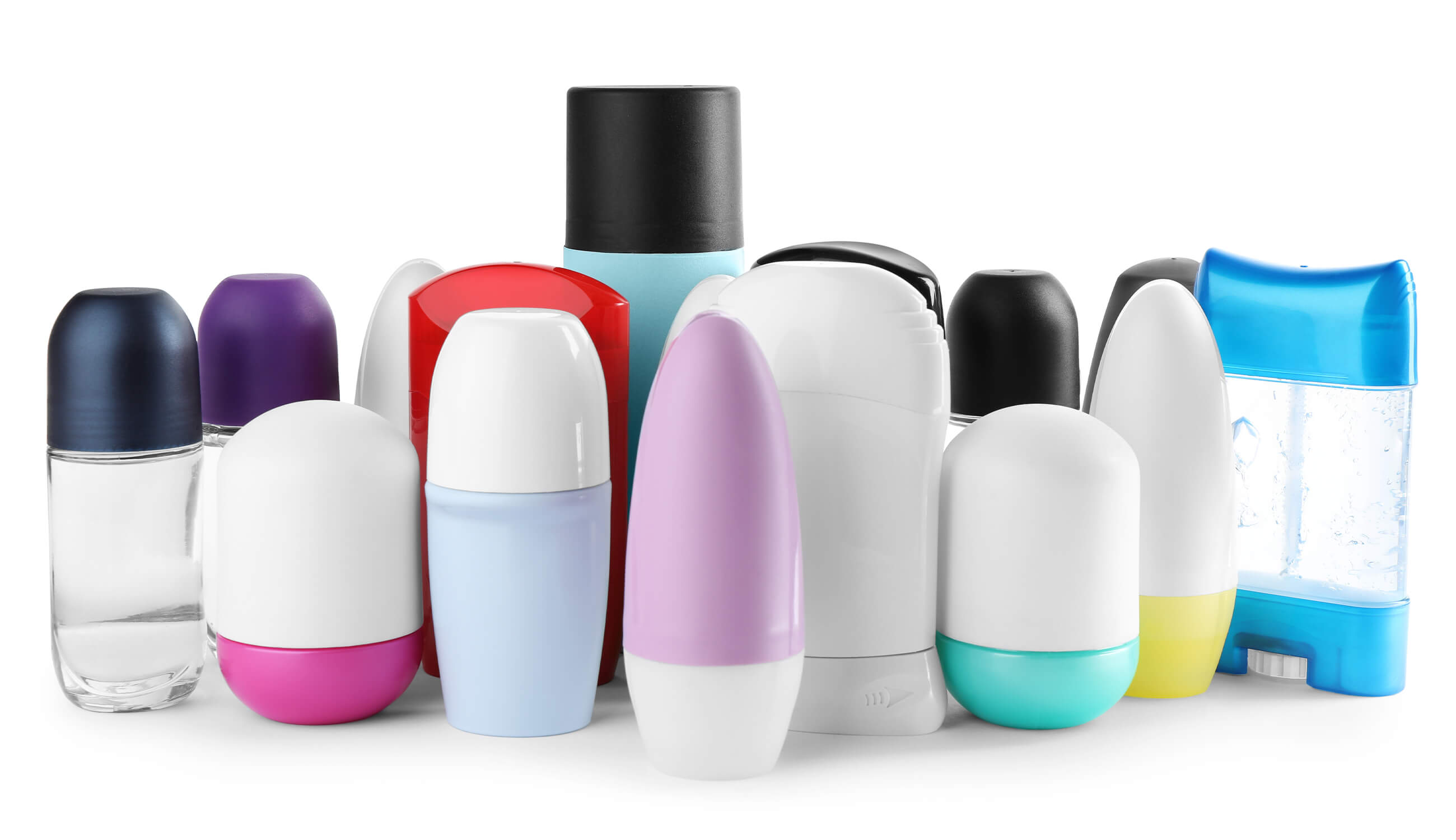 Our 4 Favorite Anti-Chafe Products
Mega Babe Anti-Chafing Stick
Take a trip down happy lane with this creamy balm for our most chafe-prone areas. This aloe and chamomile stick layers the skin with hydrating, calming ingredients that neutralize active irritation for a more peaceful skin surface. Grapeseed oil brings the real goods, helping to enhance collagen levels while providing an essential slip to the product for a smooth, creamy glide.
Try this cult favorite anti-chafe stick before long days traipsing through the city, or early morning hikes for spectacular sunrise views. Simply rub it directly onto the skin wherever anti-chafing attention is needed. This one is a true 'set it and forget it' remedy – yep, it's that good.
Body Glide for Her Anti-Chafe Moisture Balm
A moisturizing balm designed with her in mind, for all those body parts that just can't get enough of each other. This simple formula packs a moisturizing punch, with both coconut and sweet almond oils.
Coconut is an oil with natural abilities to tone complexion, as chafed skin areas can experience discoloration; this feature puts Body Glide high on our anti-chafe list. Anti-inflammatory, extra moisturizing coconut oil also helps make for a super smooth application, and includes antioxidants that neutralize skin-irritating free radicals.
Just as nutritious and moisturizing as its coconut counterpart, the sweet almond oil in Body Glide for Her helps with anti-scarring and complexion repair as well. Full of vitamins A and E, this oil acts like a natural youth elixir to keep skin hydrated, supple, and glowing. With its extra boost of vitamin E, this clean and cruelty-free product makes the most of a few ingredients for a serious fight against chafed skin any time of year.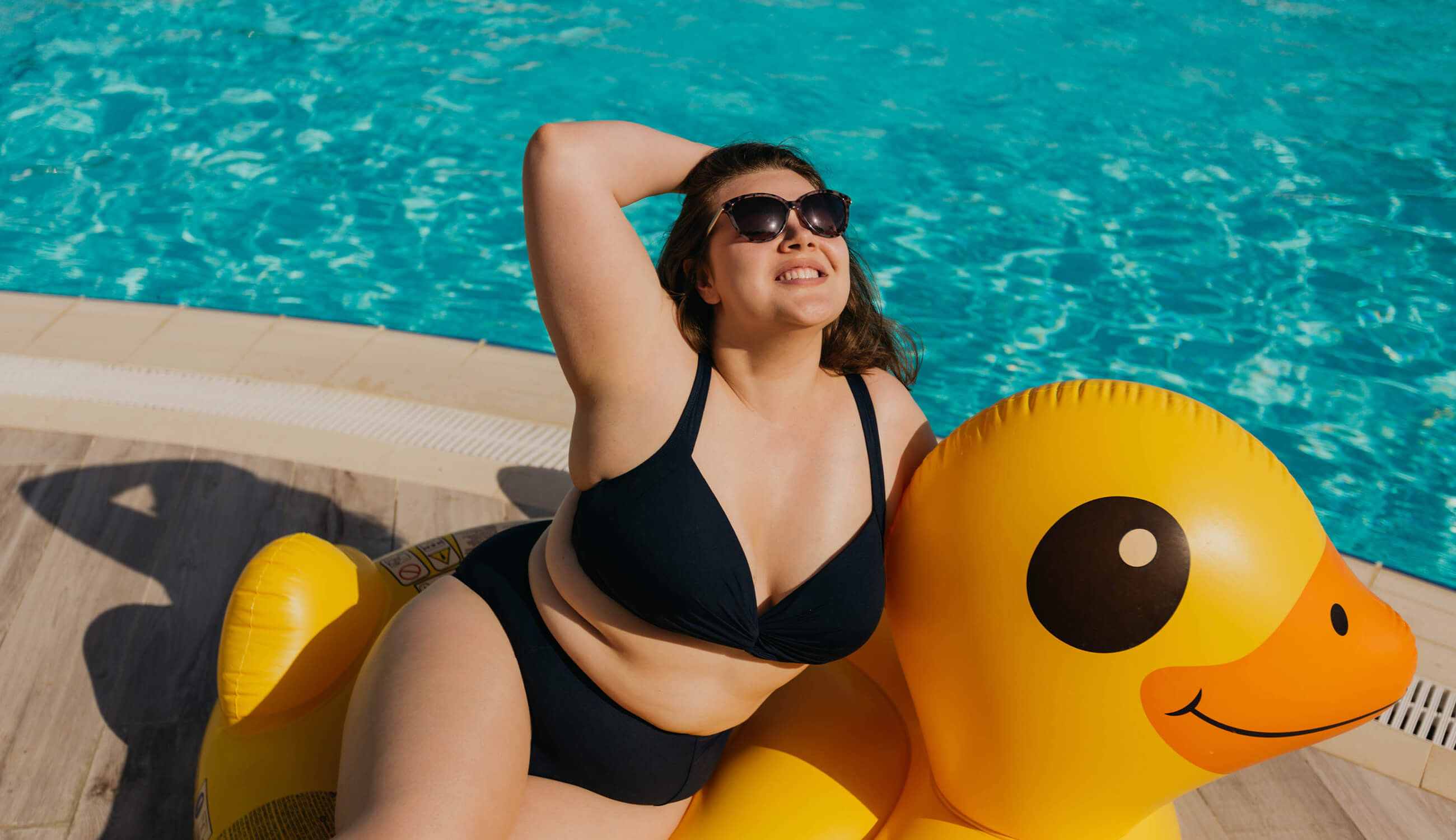 Hiki Anti-Chafe Stick
Got sweat? With heatwaves crawling all over the country, many of us are spending our days into nights with a visible sheen all over our bodies. This 'natural glow' looks great at times, but certainly makes a couple areas of our bodies stick more than we'd like them to – here's where Hiki comes in. They take a blend of oils and extracts, throw them together into a convenient, colorful stick, and make our wetness woes dry right up.
Like some of our other favorites, this stick stops chafed skin in its tracks with a substantial dose of coconut oil. In this case we see a new ingredient, castor oil, added to the anti-chafing party. This component is instrumental in moisturizing, soothing sun damage, and helping to keep the skin smooth and taut – which is very important for those chafe-prone areas.
Here we also see healing and deeply hydrating aloe, which helps to soothe those irritated areas. Rosemary, known for its antibacterial and antiseptic properties, also makes an appearance. Rice bran balances skin pigmentation and keeps skin moisturized and supple, with its rich stores of vitamin A and E.
Overall we love how this cute little stick features some great natural ingredients for fighting and healing chafed skin, and that we can apply it just about anywhere for instant results.
Chamois Butt'r
You may remember chamois from your childhood: that super soft, extra fancy towel that dad used to wash his beloved car. And it's all in the name with this anti-chafe cream: indulgent in all the right ways, this formula has been slaying the chafed skin game for decades, one set of thighs at a time.
This product was developed by cyclists, so we love how high-performance it is. Crafted with activity in mind – by those who know a thing or two about chafing – has definitely impacted this lightweight formula. Smooth, light, and non-greasy is how this product feels on the skin.
Even more convenient is the tube presentation; rather than a stick, this is a creamier product that slides easily out of a tube. Apply directly to the skin, onto the lining of shorts or anywhere that needs a bit more slip to prevent chafing. We can see this working great on the bottoms of the feet, to prevent that summer flip-flop burn.
For all the backyard fitness we've been enjoying this summer, this cream is also great before yoga or running. Paraben and fragrance-free, this anti-chafe cream makes a great choice for those leading extra active lifestyles.
For more on healthy body care products, check out our recent features on deet-free bug spray, natural baby products, and eco-friendly period products!
We carefully hand-select products based on strict purity standards, and only recommend products we feel meet this criteria. 100% PURE™ may earn a small commission for products purchased through affiliate links.
The information in this article is for educational use, and not intended to substitute professional medical advice, diagnosis, or treatment and should not be used as such.
Sign up to our email newsletter for more blog updates and exclusive discounts.
< Older Post | Newer Post >