The Best Natural Baby Products for Delicate Skin
Natural and non-toxic brands to safely clean and comfort your little one
Posted on August 27, 2020
Written by: 100% PURE ®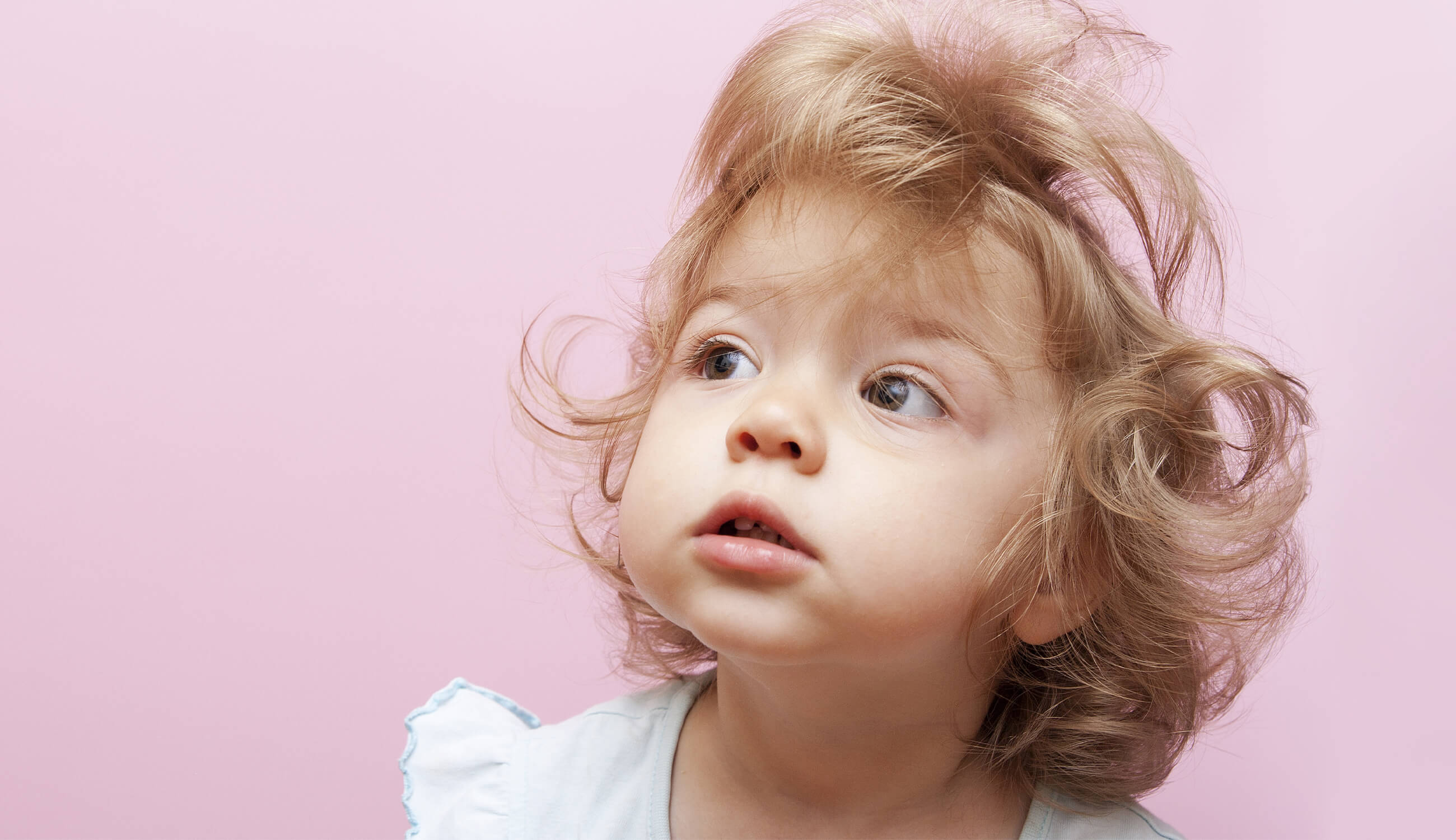 Product shopping for baby's delicate skin is a big stressor for new moms. As if the baby food choices and potential allergens weren't enough to make postpartum hair loss worse, we've got to use our mom radar to weed out irritating ingredients in popular baby products.
Luckily, it has never been easier to find natural baby products to protect your bundle of joy. Since there are as many choices as there are purées, we're here to help. We'll cover quality baby brands and products, which ingredients to avoid, and skin protection tips that will have you going goo goo ga ga!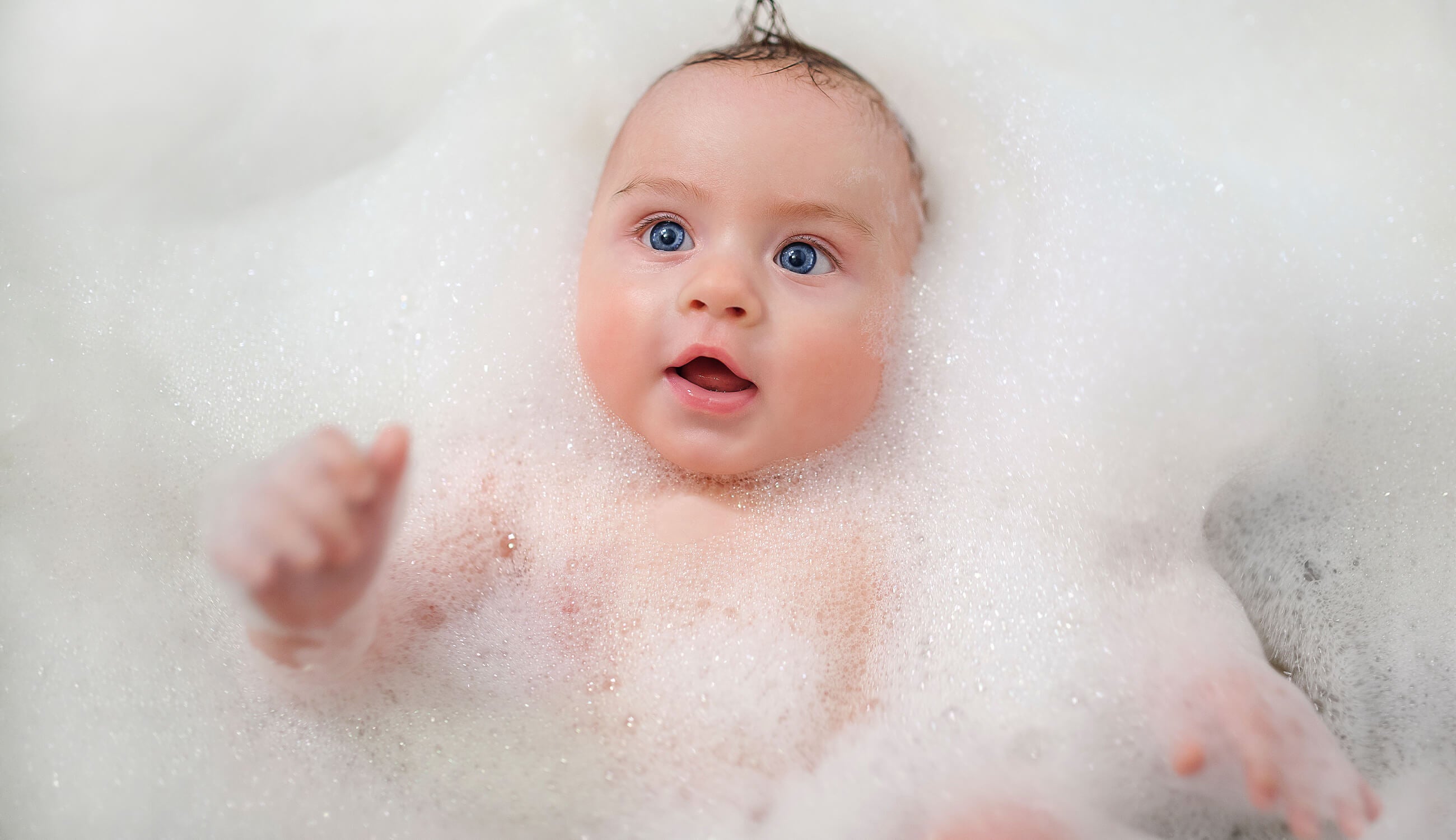 Why It's Important to Protect Skin at a Young Age
There's a reason we all want to have "baby-like" skin – it's super soft and smooth. Skin like a baby's bottom is the ultimate goal in skin care. It's a blessing babies are literally born with – and they don't even know how good they've got it!
However, at birth babies have an underdeveloped skin barrier that is very vulnerable and fragile, and not able to fully perform all essential functions. Key functions between an infant's skin and ours include hypersensitivity and overreaction to chemical or environmental stressors.
Here are more differences that make an infant's skin dreamy soft yet ultra delicate:
#1: More permeable
Since a baby's epidermis hasn't quite attached to the dermis layer, substances can more easily make their way through a baby's skin. This means exposure to certain stressors, such as chemicals or environmental factors like sweating or wind, can cause minor irritation on your infant's delicate skin.
#2: Less able to retain moisture
You know those cute, nibble-worthy baby rolls? That skin is considerably thinner than yours, and less able to maintain the proper level of moisture needed for proper cellular function.
#3: Less able to regulate temperature
Babies' internal thermometers aren't yet as efficient as an adult's. They lack the capacity for blood vessels in the dermis to widen or narrow, in order to regulate body temperature. That doesn't mean you need to tightly wrap them in a baby blanket burrito – but it will come into play when choosing body creams and more.
#4: Susceptible to irritations
Infant skin pH levels are higher than those in adult skin, making their skin more prone to irritations. This is because the acid mantle is not quite developed, resulting in a lower skin defense system. This is why special attention should be paid to certain topical ingredients. Parabens, sulfates, dyes, and fragrances can lead to allergic reactions, rashes, and acne on your baby's delicate skin.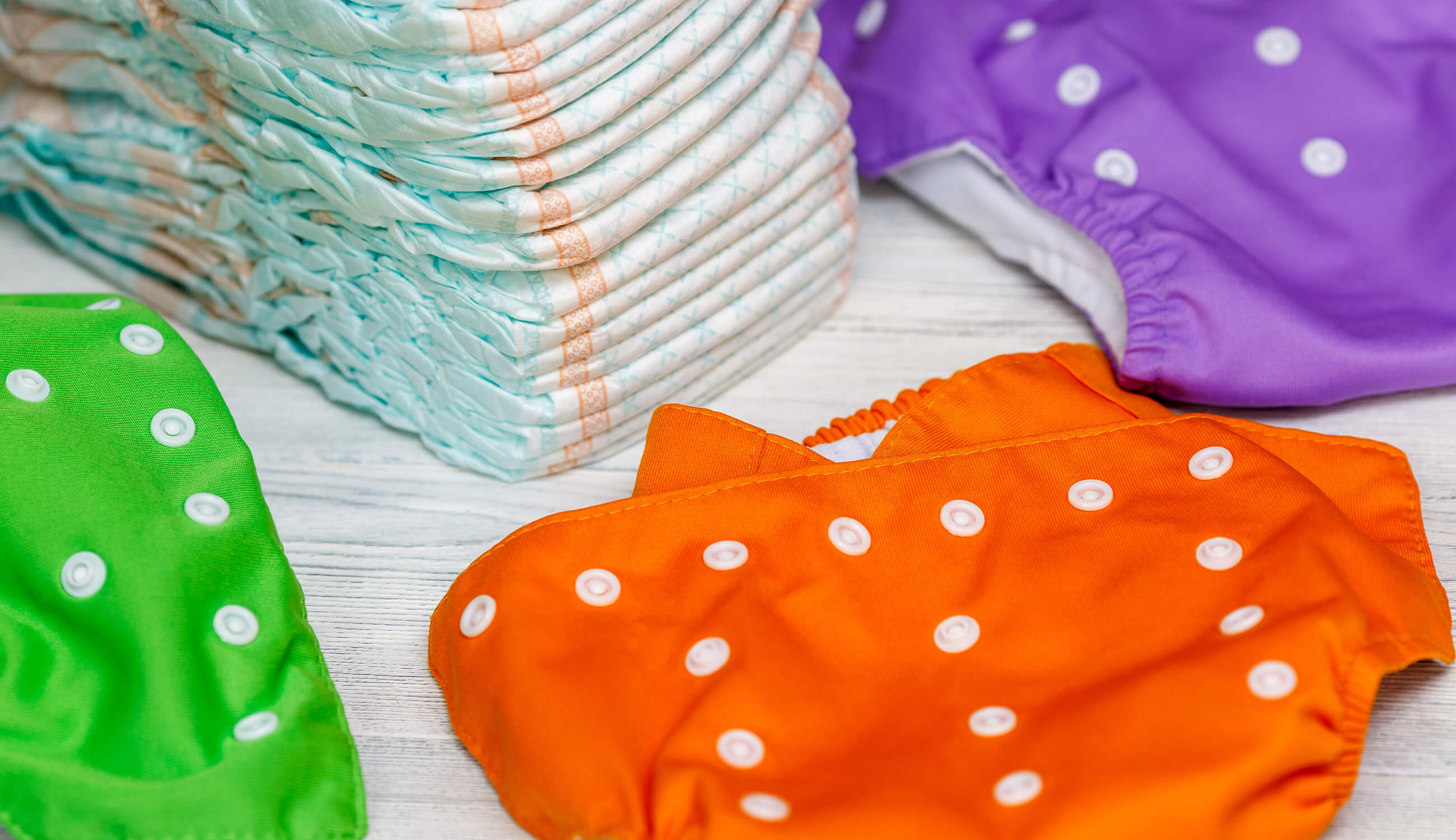 What Ingredients to Avoid for Baby's Skin
While we strive to put only the healthiest foods into our baby's belly, it is just as important to apply the healthiest and safest products to their skin. Avoiding harmful chemicals in your baby topical products may seem daunting, but you really just have to know what to look for. Keep an eye out for the following toxic ingredients:
Sulfates
Often used to create a foaming effect in store-bought baby soaps and cleansers, sulfates (like Sodium Lauryl Sulfate) are chemical agents and skin irritants. They can be really harsh and stripping on the skin, removing natural protective oils – something babies desperately need!
Fragrance
While those fruity fragrances may tempt you to nibble on your little munchkin, fragrance-free products are actually much gentler for their skin. Artificial and synthetic fragrances contain high potential for allergic reactions, can disrupt skin pH, and can contain harmful phthalates.
PRO TIP: When it comes to certain essential oils, natural byproducts like limonene and linalool may even trigger contact dermatitis in especially sensitive skin.
Dyes
Pretty in Pink and Baby Boy's Got the Blues might look fun, but the chemicals responsible for those colors can cause skin irritation. When it comes to colorful bubble baths and soaps, swallowing artificial dyes can lead to diarrhea, nausea, and more severe symptoms depending on how much is consumed. If your little one likes to splash and explore in the tub, this is something to keep in mind.
Parabens
Parabens are synthetic preservatives used widely in skin and body care products, to make them last longer or remain stable over time. They are commonly listed under methyl-, ethyl-, propyl-, isopropyl-, butyl-, or isobutyl parabens. These nuisance ingredients can trigger irritation and allergic reactions in the skin, especially sensitive baby skin. They have been shown to mimic or imitate hormonal activity in the body – a definite risk for baby's developing systems.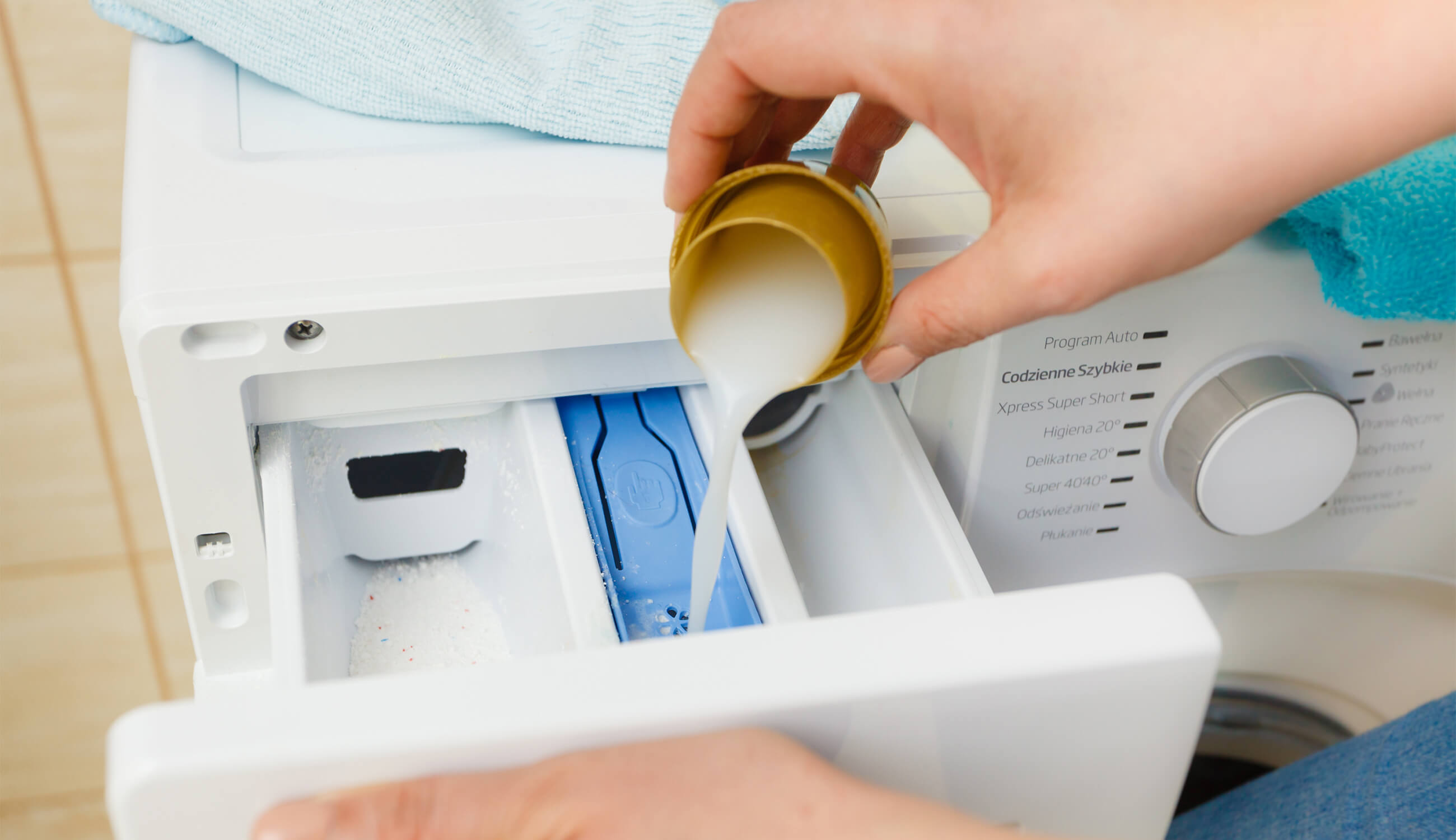 The Best Natural Baby Products
Your baby's skin is delicate and precious, so you'll want to protect it as best you can. Natural baby products are an easy way to protect your bundle of joy, and we've found a few brands that are all about keeping their skin hydrated, moisturized, and irritation-free throughout their first few years.
Baby Laundry Detergent
Puracy Natural Baby Laundry Detergent
This high-efficiency formula was developed by doctors, and is specially formulated for the most sensitive skin. It uses plant-based enzymes and natural cleansers to safely cleanse clothes and eliminate odors without harming the skin. It requires just ¼ ounce per load, which reduces waste by more than 80% – less plastic, water, and energy! It's also allergen free, and totally non-toxic.
PRO TIP: When shopping for baby laundry detergent, look for "Free & Clear" in detergent titles for a formula that's totally free of dyes and fragrances.
Baby Body, Hair, and Skin Care
Babo Botanicals
With a mission to only use natural and clean ingredients that will nourish your family inside and out, it's no wonder Babo Botanicals is great for babies, kids and adults alike! They offer a full range of natural skin, sun, and hair care products with certified organic ingredients backed by science. With the gentlest blends of nourishing botanicals, skin is left soothed and protected. For those who prefer variety, they offer a wide selection of both fragrance-free and scented products.
Pipette
There's a new arrival in the baby world that's ringing all the rattles – Pipette! Born from the need for gentle, non-toxic products that work, Pipette has reinvented clean personal care for babies and moms using the fewest possible ingredients from the purest possible sources.
Featuring sugarcane-derived squalane as its hero ingredient, they have an array of clean and dermatologist-tested baby products sure to nourish and protect even the most delicate of skin.
Diapers
The Honest Company
Known for trendy designs and approachable transparency, The Honest Company's baby product line crafts everything with natural and safe ingredients to keep your baby healthy, protected, and stylish to boot.
The brand's eco-friendly and hypoallergenic diapers are made with sustainably plant-based materials. Made with everything you need (and nothing you don't), your baby's bottom will be floating in cloud-like comfort. No latex, chlorine processing, fragrances or lotions.
PRO TIP: For an eco-friendly approach, try a cloth diapering service. Use organic or bamboo-based materials free of dyes, latex, and fragrance. It's recommended to avoid latex diapers for potty training as these can prevent proper moisture wicking, which can harbor bacteria that's especially harmful for little girls.
Baby Wipes
Hello Bello
If there's one thing babies are great at – besides being so cute – it would be making little messes. With an innumerable amount of bottom-wiping sessions per day, it's important to have something gentle and non-toxic, but won't skimp on cleaning power.
Hello Bello makes fragrance-free baby wipes with plant-derived ingredients like aloe and chamomile. This brand also makes diapers, nose wipes (for boogies), and plant-based flushable wipes for the whole family.
PRO TIP: Celebrity parents are making a splash in the natural baby products scene! Jessica Alba co-founded The Honest Company, while Hello Bello was co-founded by Kristen Bell and husband Dax Shepard.
Baby-Safe Cleaning Products
Attitude
Attitude makes a range of natural and eco-friendly cleaning products. The company's products get the highest rating from EWG – they are not only free of sulphates, preservatives, and mineral oils, but are also free of enzymes (which are used to break down the dirt). All products are hypoallergenic, vegan, plant- and vegetable-based only, and made with renewable resources.
Made Of
We couldn't pick just one for this category, so here comes Made Of: a truly transparent collection of baby-safe products. Their collection of dish soaps are certified organic, certified biopreferred, and certified cruelty-free. That means they're safe enough for baby bottles, teething toys, and any other items that might make their way into baby's mouth.
Subscription Box For Moms & Babies
Each month, they ship you quality products from small brands that are free from chemicals and toxins, and tailored to your stage of pregnancy or the age of your baby. Now mama and baby can unbox together!
Your baby's skin is a protective covering against the outside world – all the more reason to shield and protect it against toxic ingredients and harsh products. Keep your mom scanner up to date on good and bad ingredients, and don't forget: you're totally rocking this mom thing!
We carefully hand-select products based on strict purity standards, and only recommend products we feel meet this criteria. 100% PURE™ may earn a small commission for products purchased through affiliate links.
The information in this article is for educational use, and not intended to substitute professional medical advice, diagnosis, or treatment and should not be used as such.
Sign up to our email newsletter for more blog updates and exclusive discounts.
< Older Post | Newer Post >