The Best Mother's Day Gifts for Clean Beauty Lovers
Clean beauty gift sets sent to her doorstep!
Posted on April 23, 2020
Written by: 100% PURE ®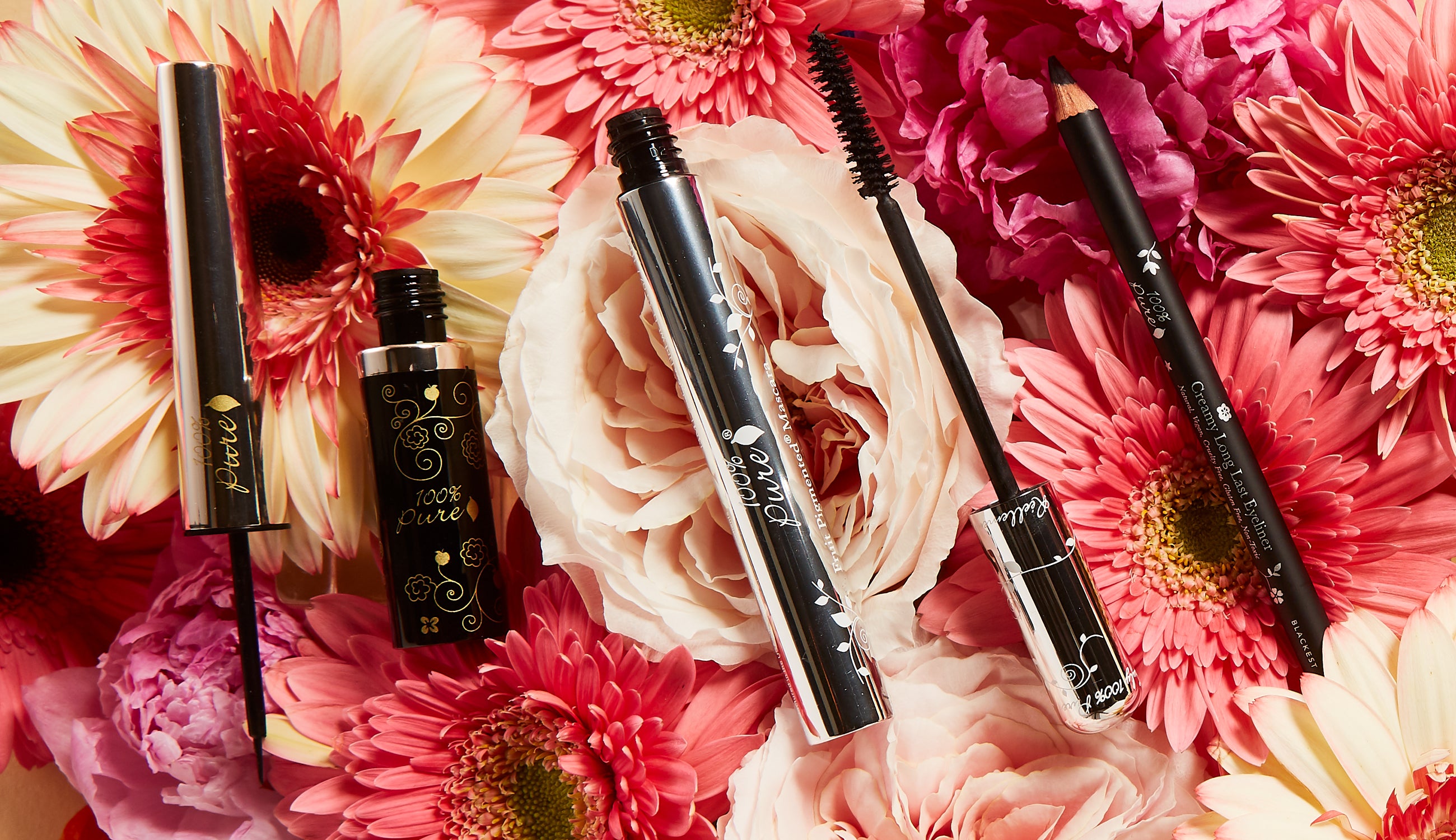 This year, celebrating mom might look a little different. Perhaps it's even more important than ever to go the extra mile, and treat our mothers (and motherly figures) with the love and recognition they deserve.
As children we might have given a handmade gift, like a card or craft; as teens, would have picked something up at the mall. Now as adults we're on the constant quest to give the best Mother's Day gifts we can, and this year is no exception.
Give her the gift of self-care, glowing skin, and clean beauty with ingredients she can feel good about. Another bonus is that these gifts can be shipped right to her doorstep!
What's inside:
Creamy Long Last Liner in Blackest
Long Last Liquid Liner in Eye Black Tea
Fruit Pigmented Ultra Lengthening Mascara in Black Tea
If your hot momma loves a smoldering eye look, this ultra-black trio is for her. Clean ingredients and natural pigments meet timeless glamour. This set includes all the necessary tools to create dramatic winged liner, smokey eyes, and everything in between. Give her something she's sure to love with this set of beauty essentials!
How to use:
These self care products can be used separately or together for a seductive eye look. The pencil eyeliner is great for upper and lower lash lines, as well as the water line, while the liquid eyeliner is best for creating graphic looks and flirty flicks on the lid. She can pair the mascara with or without the liner to suit her sweet and sultry sides.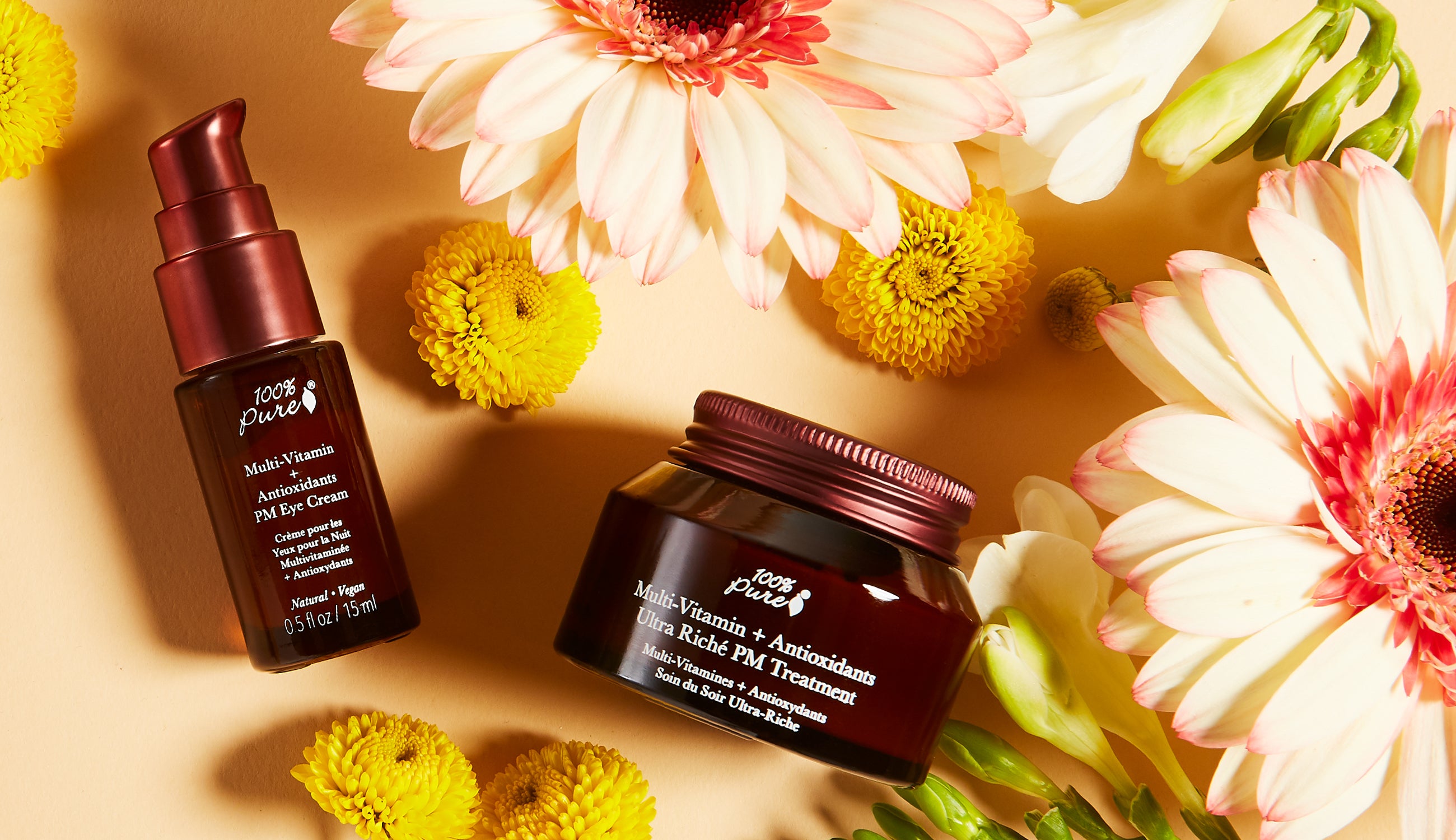 What's inside:
Multi-Vitamin + Antioxidants PM Eye Treatment
Multi-Vitamin + Antioxidants Ultra Riché PM Treatment
This gift set is anyone's dream team, with a dynamic duo of anti-aging formulas that help to transform the skin overnight. Treat your special lady with a gift that keeps on giving, like the eye cream and moisturizer in this set. This blend of reparative vitamins and nutritious oils help to feed and support dull, tired, or aging skin.
She'll notice a brighter complexion thanks to a hefty boost of vitamin C, healthy hydration thanks to vitamin E, and nourishing oils from avocado, jojoba, and rosehip. This gift is ideal for skin care junkies who love luxe treatments, moms suffering from sleepless nights, or any wonder woman with dry or mature skin.
How to use:
Evening skin care routines should begin with makeup removal, followed by cleansing and toning. After adding any complementary serum to the skin, Mom should take a dime-sized amount of cream onto fingers and start in the center of the face, working up and out with light fingertip strokes.
She'll finish off by tapping in a very light layer of eye oil, using her ring finger for the most delicate pressure. The sweet scent of blood orange will have her snoozing in no time, to support true beauty sleep as these powerhouse products go to work.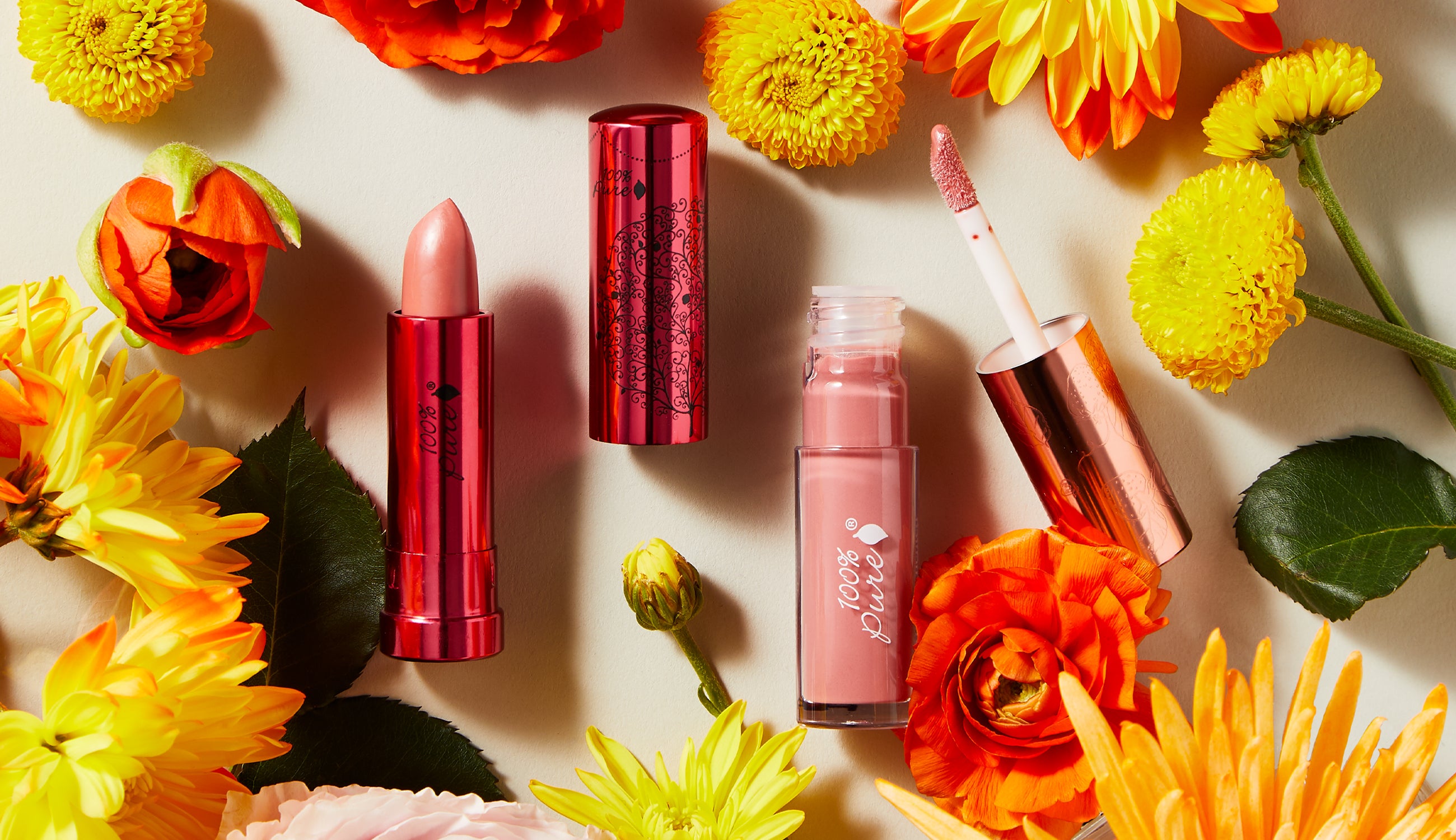 What's inside:
Fruit Pigmented Pomegranate Oil Anti-Aging Lipstick in Foxglove
Fruit Pigmented Lip Gloss in Mauvely
As a universally flattering color for all skin types – from fair to olive to cocoa complexions – you really can't go wrong with mauve. She'll love the cushiony, nourishing feeling of this vitamin E boosted duet! Natural makeup pigments from berries, pomegranate, and cocoa will give her peace of mind that only the best ingredients are coming close to her precious pout.
How to use:
She might enjoy a quick lip exfoliation before gliding on Foxglove, to ensure this formula delivers max moisture to delicate lips. She can use a slightly deeper lip liner for perfect pout definition, and she can layer Mauvely over top for a super pigmented glossy look, or wear the gloss over her bare lips for stunning natural shine.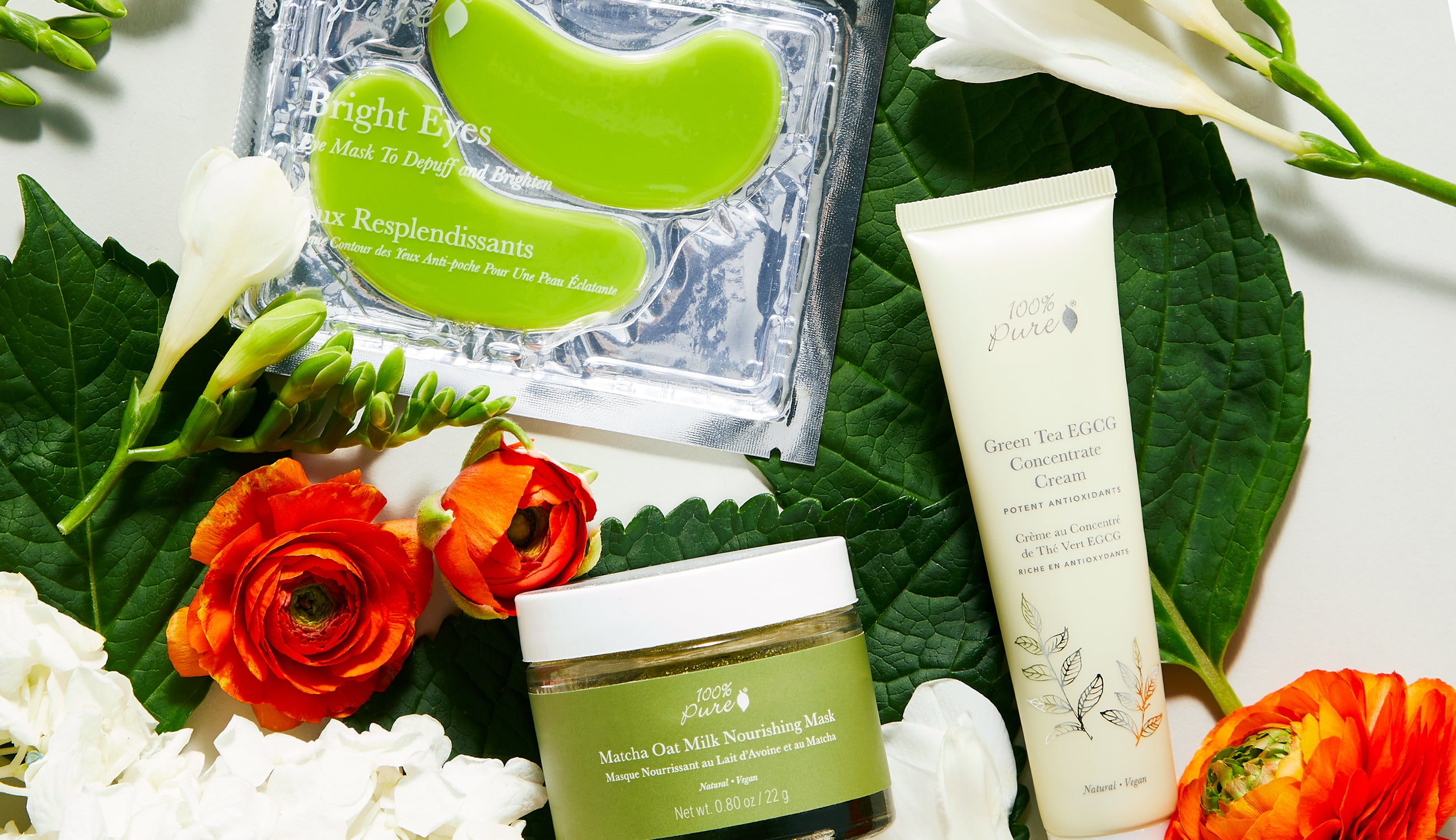 What's inside:
Matcha Oat Milk Nourishing Mask
Bright Eyes Mask
Green Tea EGCG Concentrate Cream
Spill the tea with mom by throwing green tea skin care her way! For tea and coffee lovers alike, this trio gives skin the pep it needs to glow. Active ingredients in green tea and matcha fight skin inflammation, redness and irritation, acting as a skin hero to your wonder woman.
The gel eyes mask will brighten her eyes and banish dark circles, while a powder with matcha and colloidal oatmeal smooth and soothe. A light and moisturizing daily face cream – packed with potent green tea antioxidants – is the perfect step to seal the deal.
How to use:
After cleansing and toning, Mum will follow up with the Matcha Oat Milk Mask. While the matcha mask settles into the skin, she can wear the bright eyes gel masks to depuff and brighten the eye area. Once both masks are removed, she'll layer on her Green Tea EGCG Cream for long-lasting hydration.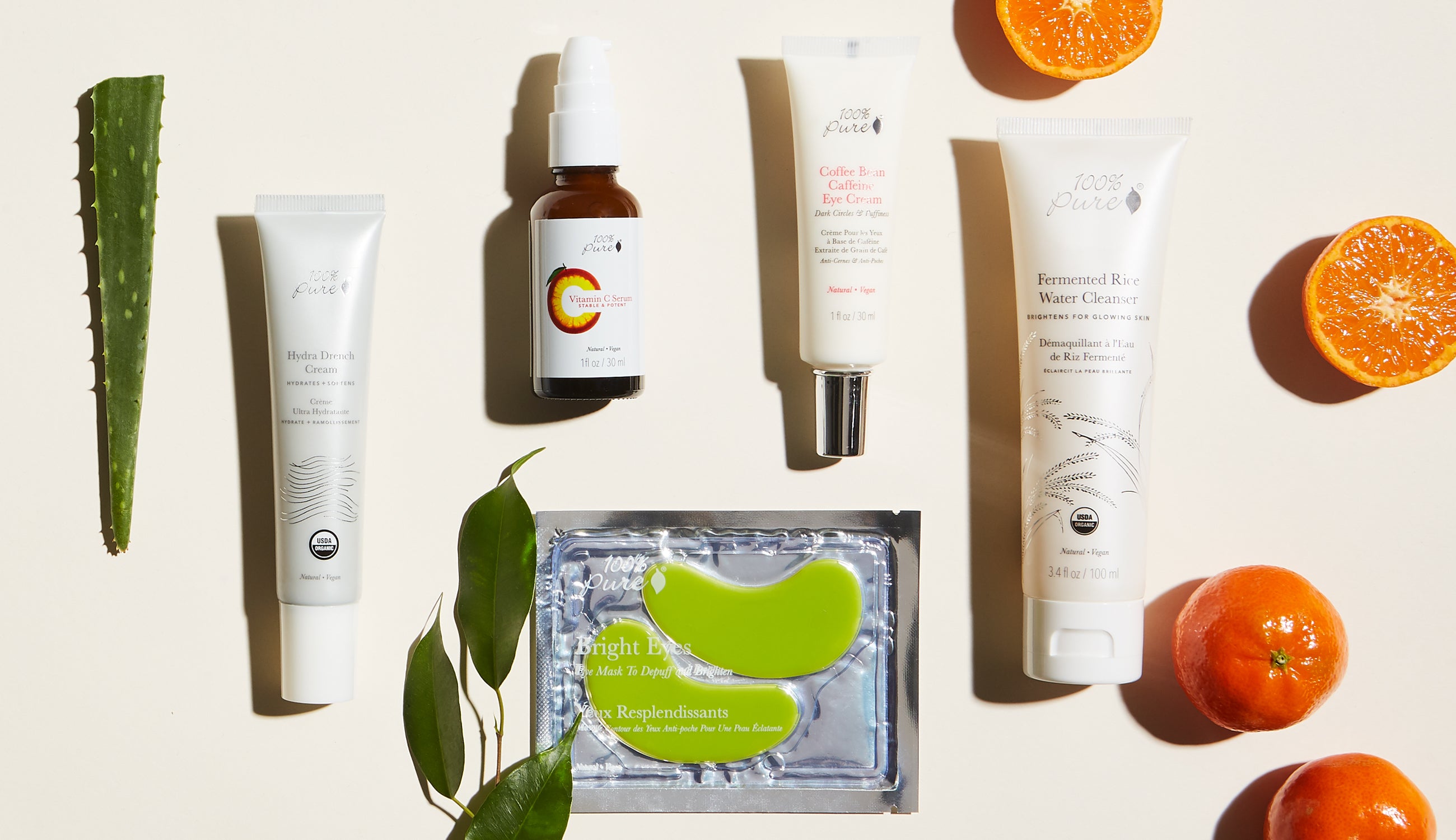 What's inside:
Bright Eyes Mask
Vitamin C Serum
Fermented Rice Water Cleanser
Hydra Drench Cream
Caffeine Coffee Bean Eye Cream
If you're trying to get mom hooked on healthy ingredients for her skin, this set is the best place to start. Our Clean Resolutions Kit is designed for people who want to jumpstart their clean beauty routine, but don't know where to start. These products are free of synthetic fragrances, dyes, petroleum-based ingredients, parabens, PEGs, sulfates, triclosan, and other toxic chemicals commonly found in skin care products.
This starter kit includes a full skin care regimen: cleanser, serum, eye cream, moisturizer, and eye masks.
How to use:
Tell mom that this kit works the same as her old routine – but with healthier ingredients! She'll start by removing makeup and impurities with the liquid cleanser, made with brightening sake and nourishing amino acids. Next comes the gel eye masks, which lay flat under each eye – these will stay on for approximately 15-20 minutes.
Next she'll apply serum for a more supple, bouncy complexion by patting it gently into skin and giving in 90 seconds to sink in. She'll follow with a mega hydrating moisturizer, made with light chia gel and rose water to plump and refresh the skin. After removing her eye masks, she'll dab on our best-selling eye cream for a burst of rejuvenating caffeine and bright, awakened eyes.
Need more ideas for gifting clean beauty? Try finding her perfect shade of lipstick, or a match made in foundation heaven!
We carefully hand-select products based on strict purity standards, and only recommend products we feel meet this criteria. 100% PURE™ may earn a small commission for products purchased through affiliate links.
The information in this article is for educational use, and not intended to substitute professional medical advice, diagnosis, or treatment and should not be used as such.
Sign up to our email newsletter for more blog updates and exclusive discounts.
< Older Post | Newer Post >