The Best Face Toners for Your Skin Type
Discover the best face toner for your specific needs
Posted on November 22, 2021
Written by: 100% PURE ®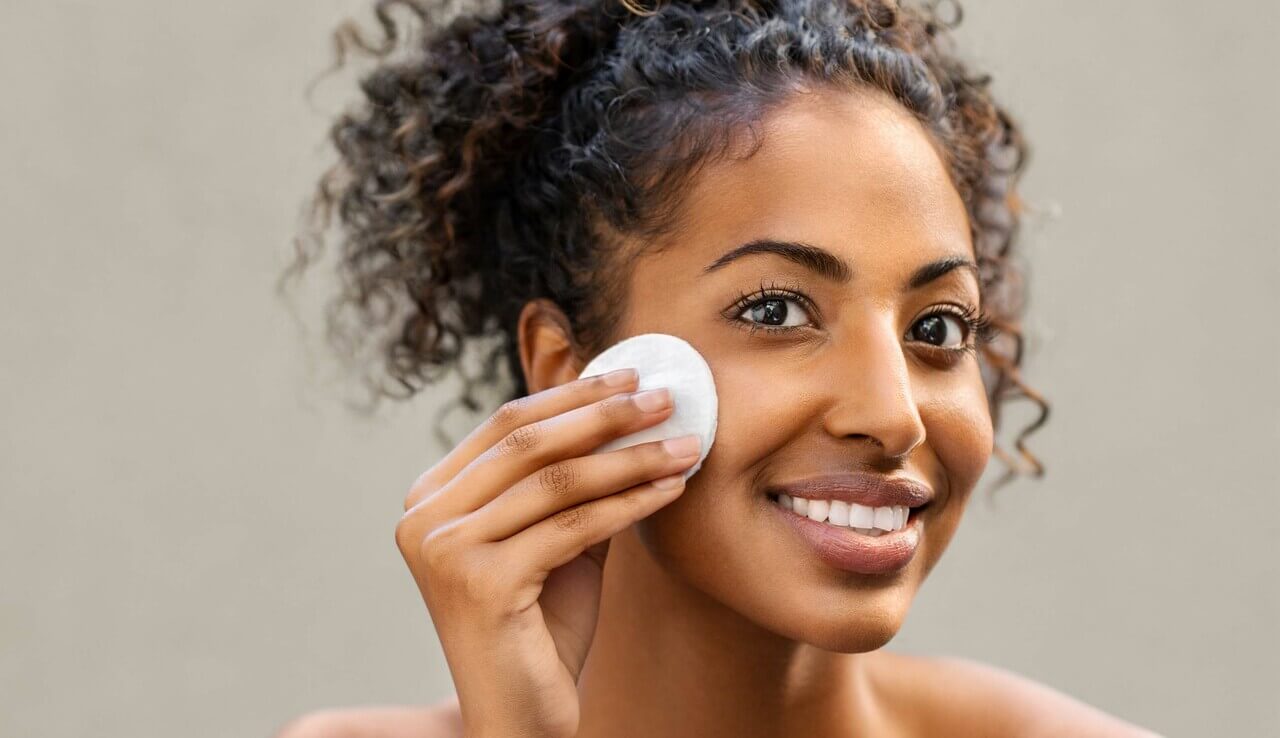 Why are toners so wildly underrated? In the world of skin care SPF is sacred, moisturizer is important, and serums are respected – but toners seem to go unnoticed.
There's an emphasis on anti-aging products and miracle ingredients that boost glow, but not enough emphasis on baseline skin care to maintain balance. We think there's not enough education out there about what toners are for, and why they're a fabulous part of a well-rounded skin care routine.
Let's discuss what toners are, the best options for each skin type, and what they're actually doing for the skin. We'll also look at how the best face toner can take your skin care regimen to the next level.
Toner Benefits
Let's start from the beginning: what does face toner do? When thinking about a skin care routine, a face toner is the step after we've removed our makeup and washed our face. This is the part where we think we've washed away all the debris, and toner's there to fact-check that.
Toner is usually patted, wiped, or misted over the skin and serves to sweep away any lingering debris sitting on the skin's surface.
In addition to toner being a final cleansing step in a full skin care routine, toners are formulated to be the first hit of moisture that our skin receives after being cleansed and reset. Because of this, choosing a great organic toner is crucial.
It's the first thing our skin will absorb, and it'll likely sink in the deepest. Ensuring we choose something soothing, lightweight, and compatible with the remaining products in our treatment can actually set the foundation of our skin's behavior.
Toner is designed to restore the pH of the skin, which is important for the skin's acid mantle. Think about the acid mantle like an invisible forcefield. It allows our natural flora to flourish and prevents bad stuff from getting in or getting out of control. Toner keeps our pH where it should be, representing a very important ingredient in the healthy skin recipe.
Toner: Luxury or Necessity?
The real question is, do we really need toner? This has been a long-standing debate, but why?
First, I think we're always looking for the most convenient, simplest, and time-friendly options possible. Some think, if we don't have to have toner, why do the extra work? Another reason toner is so widely debated is because its best benefit – restoring the skin's pH after cleansing – doesn't have a very visual impact.
So, while toner isn't a make-or-break step in a routine, it's still doing a very important job. And because the health of our skin's pH is critical to maintaining the acid mantle that essentially keeps our skin healthy, we say toner is a total necessity.
Newsletter
Subscribe
for more blog updates and exclusive discounts
Best Face Toner for Oily Skin
As with any aspect of skin care, we should all be focused on finding products that are formulated to treat our skin's behavior. We don't necessarily want to change our skin, but to best complement it, and create harmony. This can be especially true for oily skin types, where an imbalance is obvious right away. Here are the best face toners for oily skin.
100% PURE Tea Tree & Willow Clarifying Astringent
An expert in skin harmony, our best face toner for oily skin is made with tea tree infusion and witch hazel to calm oil production in the skin and create a more balanced, even skin tone. Calming herbs like neem, rosemary, and willow fight acne-causing bacteria and scarring. This gentle formula helps oily and acne-prone skin types any time of the year.
True Botanicals Clear Nutrient Toner
The power is in the name of this thoughtfully crafted product. Featuring ingredients to fight acne-causing bacteria and naturally neutralize oil in skin, this blend includes skin-toning superstars organic sandalwood water and green tea, which fight scars. Unconventional kombucha makes an appearance for keeping the good bacteria in the acid mantle, and the oil out.
Josh Rosebrook Daily Acid Toner
Lovers of glow and radiance won't have to sacrifice the glow but can be rid of excess oil thanks to potent fruit acids in this toner formula. A soothing aloe base, toning green tea, and calming wildflowers bring the skin's glow to the right level while fortifying the pH for the perfect combination.
Best Face Toner for Combo Skin
The needs of combo skin types can be varied and unique. Oily spots often fall in the T-zone, while dry patches can form anywhere, but especially on the cheeks and around the mouth. A toner is one of the best ways to fight this imbalance – check out the best face toners for combination skin below.
CocoKind Rose Water Toner
What do you get when you mix a lightweight scent and feel with a super clean formula that works on literally any skin type? You get this rose water-forward toner. Perfect on unpredictable, sensitive, developing, and new-mom skin.
100% PURE Fermented Rice Water Toner
The idea of fermented rice water might sound unconventional, but there's a reason this viral self-care treatment is picking up steam in both the DIY and mainstream beauty spaces.
The nutrients in rice water help to inspire a radiant glow, very toned skin, and hydrated dry spots – very important for combination skin, especially in the colder months. These active enzymes combine with gentle sake and bearberry to be the perfect formula for removing spots and scars. This toner transforms the skin into a calm, neutralized surface.
Indie Lee CoQ-10 Toner
A serious drink of water to help harmonize skin, this aloe and cucumber base feels like eternal spring. Papaya leaf extract helps to reveal new, more youthful skin faster. Brightening orange and toning cucumber transform spots and dry patches for super hydration and a summer-esque glow.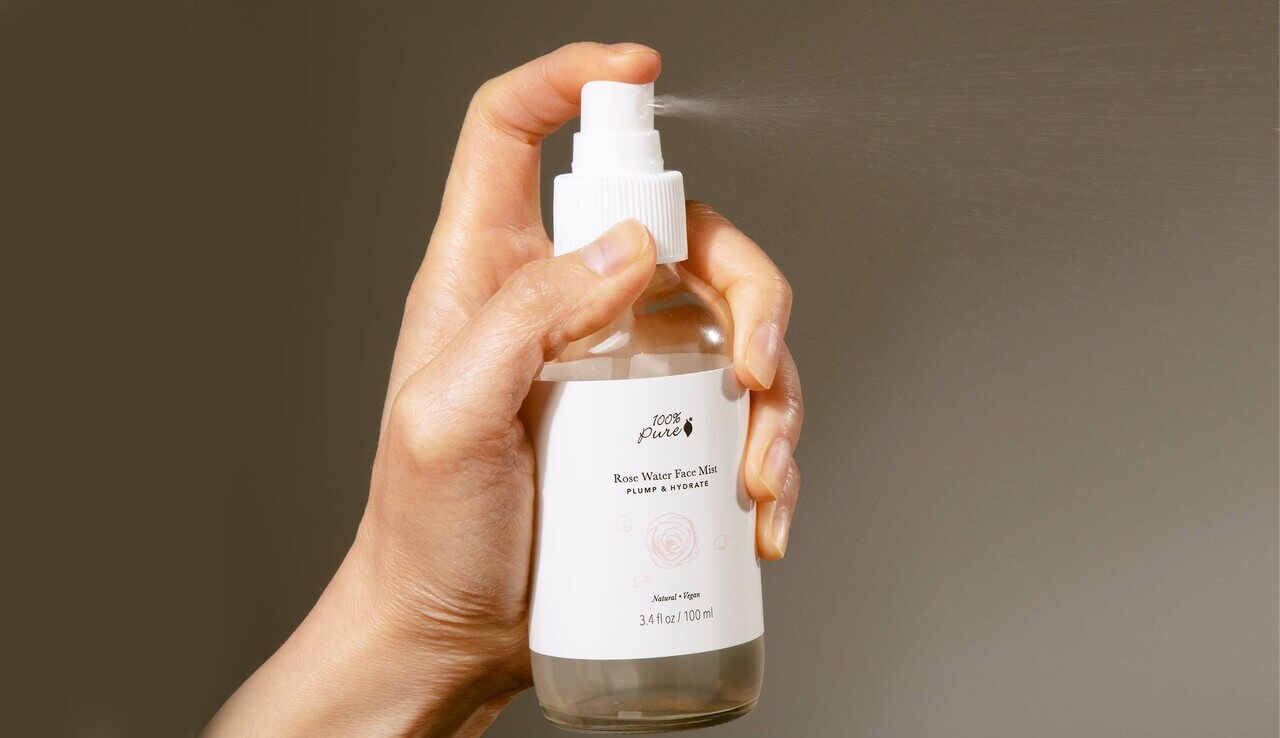 Best Face Toner for Dry Skin
For all of us that struggle with regular dryness, or seasonally dry skin, and are looking for that key ingredient to help the moisture last – try these.
100% PURE Restorative Sea Culture Hydrating Toner
The best face toner for dry skin, hands down, because of the richness of the included minerals thanks to sea kelp and algae. Incredibly healing and transformative, these sea-found ingredients along with super hydrating chia seed water and hyaluronic acid give the skin a glassy, supple appearance. Subtle floral and herbal essential oils along with witch hazel leave the skin calm and at peace, day or night.
100% PURE Rose Water Facial Mist
This lightest, petal-soft toner works wonders as the best face toner for dry or inflamed skin, mostly due to anti-inflammatory rose. Calming and hydrating, the ultra-moisturizing aloe and moisture-preserving glycerin have a profound effect on even sensitive skin. A symphony of complementary florals like chamomile and white tea creates a beautiful blend of calming, softening, smoothing balance for dry, tight, and uncomfortable skin.
Dr. Barbara Sturm Balancing Toner
What makes this formula unique is the base ingredient. It's an extract from a succulent, known for excellent anti-inflammation and anti-aging qualities. It's super potent, full of nutrients, and helps to feed the skin. Featuring hyaluronic acid, this toner is a densely hydrating dynamo and is a fantastic toner for dry skin in the winter.
We carefully hand-select products based on strict purity standards, and only recommend products we feel meet this criteria. 100% PURE™ may earn a small commission for products purchased through affiliate links.
The information in this article is for educational use, and not intended to substitute professional medical advice, diagnosis, or treatment and should not be used as such.
Sign up to our email newsletter for more blog updates and exclusive discounts.
< Older Post | Newer Post >