How to Use Essential Oils
For skin, body, hair, and more!
Posted on April 2, 2021
Written by: 100% PURE ®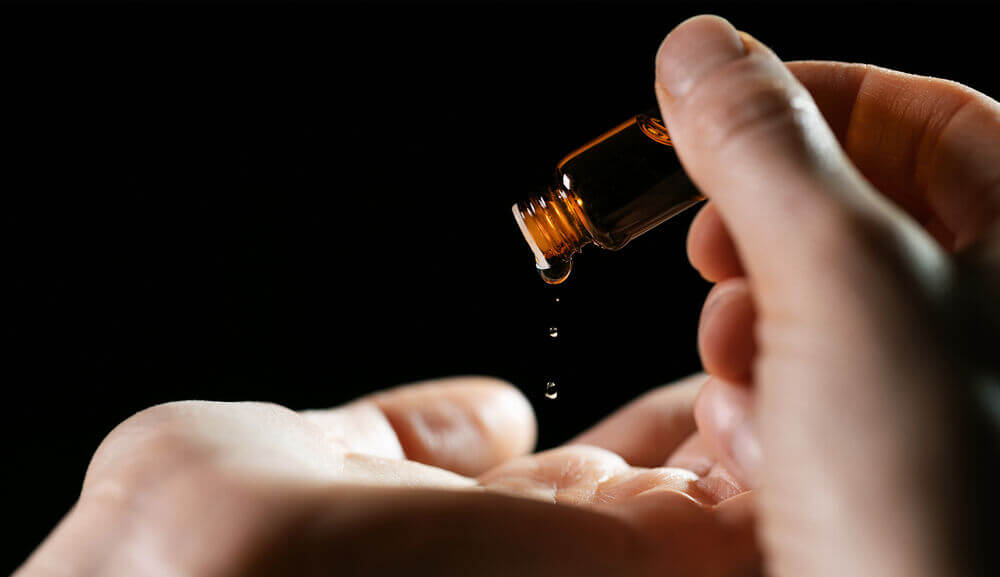 Essential oils have been around for centuries. Yet in recent years – thanks to natural beauty, multi-level marketing, and a massive social media presence – essential oils have become the #1 most popular beauty accessory in the United States.
So what are these seemingly magical elixirs? Essential oils are volatile extracts taken from the flowers, leaves, seeds, and peels of plants. Extracts are typically obtained through means such as steam distillation, and are extremely concentrated.
The concentrated, undiluted nature of 100% pure essential oils is what makes them so powerful, and at times, so dangerous for your skin. Knowing how to use essential oils is absolutely necessary not just for those with sensitive skin, but for anyone looking to employ their benefits through topical use.
Start by understanding how essential oils are made, and which ones can be powerful in your skin care routine. If you're ready to know more about how to use essential oils, keep reading!
Important Tips on How to Use Essential Oils
When learning about essential oil uses, it's important to note that there is a way to use them safely – just as you can use them unsafely.
That's why we encourage doing your due diligence, by researching essential oils through different resources – not just through your favorite brand or online influencer. Aside from the varying public opinion on essential oils, it's good to know a few basic tips on how to use essential oils.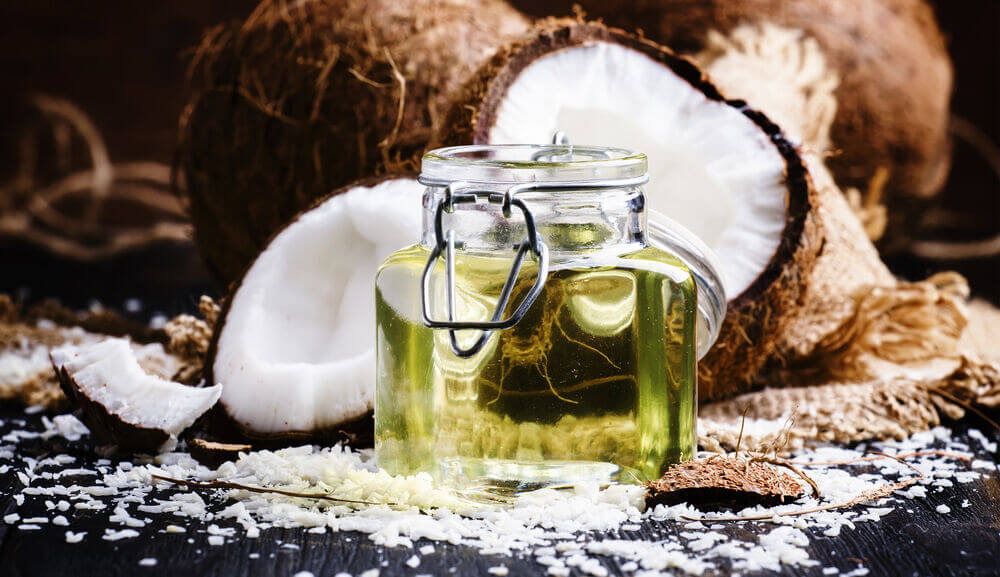 Always Dilute In Carrier Oil
For all of essential oils' benefits, it's also important to consider their risks. Because they are so concentrated, they can easily cause irritation if applied directly to skin.
That's why we recommend choosing a product already formulated with essential oils, or diluting your essential oils in a carrier oil for DIY products. Popular carrier oils are jojoba, grapeseed, avocado, rosehip, olive, or sweet almond.
They Shouldn't Be Used Everywhere
As mentioned before, essential oils can offer a wide variety of properties – meaning they should be applied for targeted concerns, rather than as a blanket treatment.
For example, cinnamon essential oils are great for aromatherapy, but their warming properties can be quite irritating on skin. This is why you'll often see them in lip-plumping products, but never in something like an eye cream.
Seek Out Quality
As with any wellness product, make sure that the essential oils you buy are from a reputable source. Many brands out there are quick to make a profit off of people who seek a healthy lifestyle. Meanwhile, there are small businesses who take pride in their essential oils and display a dedication to quality and efficacy.
That's why it's always a great idea to research essential oil brands independently – rather than trusting the cheapest option on Amazon.
Don't Use Expired Essential Oils
While essential oils may have quite the shelf-life, they will eventually expire. When this happens, they are no longer suitable for use – and may even cause irritation. Typically, essential oils have a shelf life of about 3 years, but they may spoil sooner if they experience prolonged exposure to heat, oxygen, or sunlight.
How to Use Essential Oils on Your Face
Essential oils are popular in skin care for a reason. There are a wealth of skin care products formulated with the benefits of essential oils.
One example is chamomile essential oil. It's especially soothing, and may help tone complexion and calm rosacea. We include it in our Calendula Flower Cleansing Milk, which is especially helpful to those with dry, irritated skin.
There are also essential oils that are great for oily skin, like geranium. This ingredient can help balance sebum levels, without stripping pores. Geranium essential oil can be found in our Deep Hydration sheet masks, which are suitable for all skin types.
Blood orange makes for an incredibly uplifting essential oil, and it's especially popular in Ayurveda. Blood orange is known to help stimulate the lymphatic system, which plays a massive role in purifying and renewing the body. Our Blood Orange Cleansing Balm is gentle on skin, tough on makeup, and leaves skin feeling extra soft and refreshed.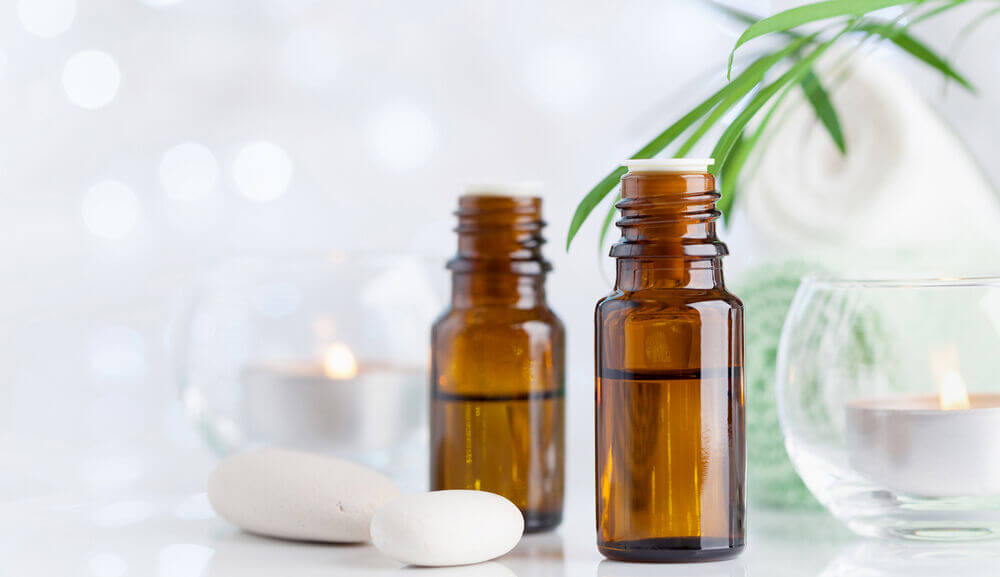 How to Use Essential Oils on Your Body
The skin on your body is not as delicate as the skin on your face, so it's a bit easier to make a DIY body oil. Carrier oils such as jojoba, sweet almond, and avocado oil are all especially nourishing for your skin.
If you're looking for a truly soothing essential oil, lavender is a classic, and is even known to help nourish your skin. Our French Lavender Hand Buttercream makes an extra skin-soothing product for dry, cracked hands.
Eucalyptus can also make a useful essential oil for the body. In fact, its uses date back thousands of years, when Aboriginal Australians used eucalyptus to help treat wounds. Eucalyptus also makes for an aroma that's both soothing and invigorating – making our Eucalyptus Shower Gel a great lather for both day and night.
How to Use Essential Oils on Your Scalp and Hair
Essential oils are also great for the hair and scalp. Many are known to help stimulate and/or soothe hair follicles, and can help reduce dandruff.
To use essential oils for scalp and hair care, mix a few drops into your daily hair products. You can also create a DIY hair mask with a carrier oil suited to your hair type. When it comes to nourishing hair, argan oil is one of our favorites.
Mint can offer a sensation that's especially invigorating on the scalp, and can even provide some cooling relief to those with an itchy scalp. Some studies have suggested that mint essential oil may help stimulate hair growth and prevent hair loss, while encouraging circulation throughout the scalp. It's a no-brainer then, why it's in our Grow More Shampoo.
Meanwhile, grapefruit essential oil can help clarify the scalp. It helps to break apart product residue, leaving hair silky-smooth and dandruff-free. If you're ready for some scalp rehab, our Yuzu and Pomelo Glossing Shampoo contains pink grapefruit essential oil along other rejuvenating citrus extracts.
How to Use Essential Oils in Your Diet
While essential oils are probably best suited for topical use, it can be possible to incorporate them into your diet. They may help provide support for a healthier lifestyle by helping to manage anxiety, depression, tension, and digestion.
Some essential oils for your diet include lemon oil, ginger oil, and peppermint oil. Make sure to only use culinary-grade essential oils – and don't use these essential oils for topical use.
When considering essential oils for your diet, it's always encouraged to consult a doctor so that they can help assess the potential risks. Especially for pregnant or nursing women, individuals with certain health problems, and those on certain medications.
It's also important to do a skin patch test with any essential oil before doing a full application. The skin on the inside of your forearm is generally the best place to do this. Wait 24 hours and take note of any symptoms you may experience. If you don't experience any irritation or discomfort, the essential oil you've chosen should be safe to use.
Want more insight on how to use essential oils? Check out these recent blog posts:
We carefully hand-select products based on strict purity standards, and only recommend products we feel meet this criteria. 100% PURE™ may earn a small commission for products purchased through affiliate links.
The information in this article is for educational use, and not intended to substitute professional medical advice, diagnosis, or treatment and should not be used as such.
Sign up to our email newsletter for more blog updates and exclusive discounts.
< Older Post | Newer Post >