5 Essential Oils to Try for Mind & Body
Featuring our new Aromatherapy Oil – made with 100% pure essential oils!
Posted on August 13, 2020
Written by: 100% PURE ®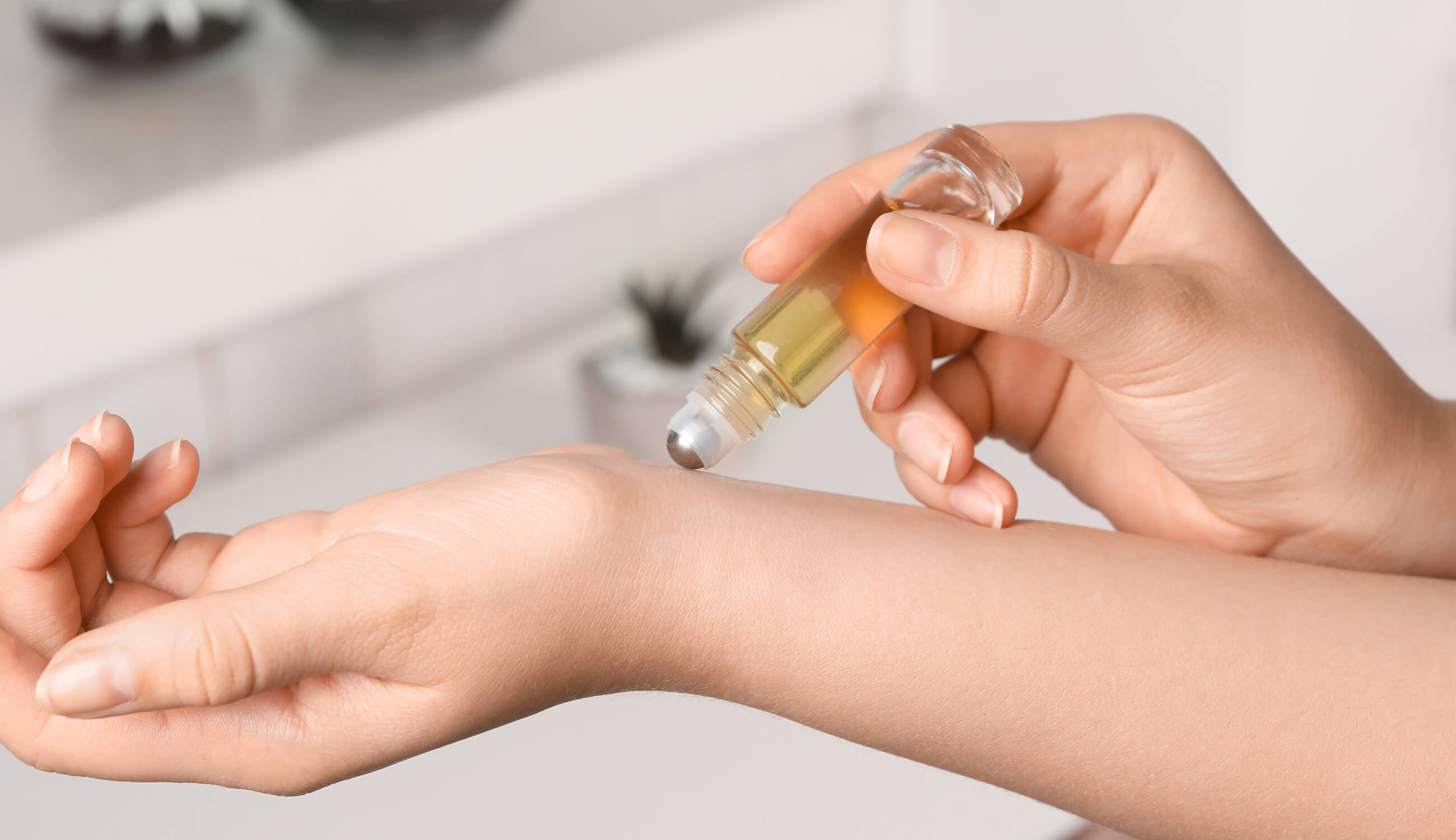 Why are they called essential oils, anyway? We'd like to say that oils like peppermint, lavender, or rose are deemed "essential" because they keep us zen in times of chaos, but their origin is much more specific.
The real meaning behind the name "essential" oil conveys how that oil is made: with the very essence of the plant from which it's sourced. It is this very aspect of potency, purity, and concentration that makes these oils absolutely essential in natural skin care.
Through products like serums, moisturizers, and rollerball essential oils we can deliver the powerful benefits of our favorite plants right where our skin needs them most. Here's why, where, and how to apply 100% pure essential oils – plus a special featurette on our 5 favorites!
HOW to Apply Essential Oils
Applying essential oils is part science, part artform. One of the more common questions we get about essential oils is this: can you apply essential oils directly to skin?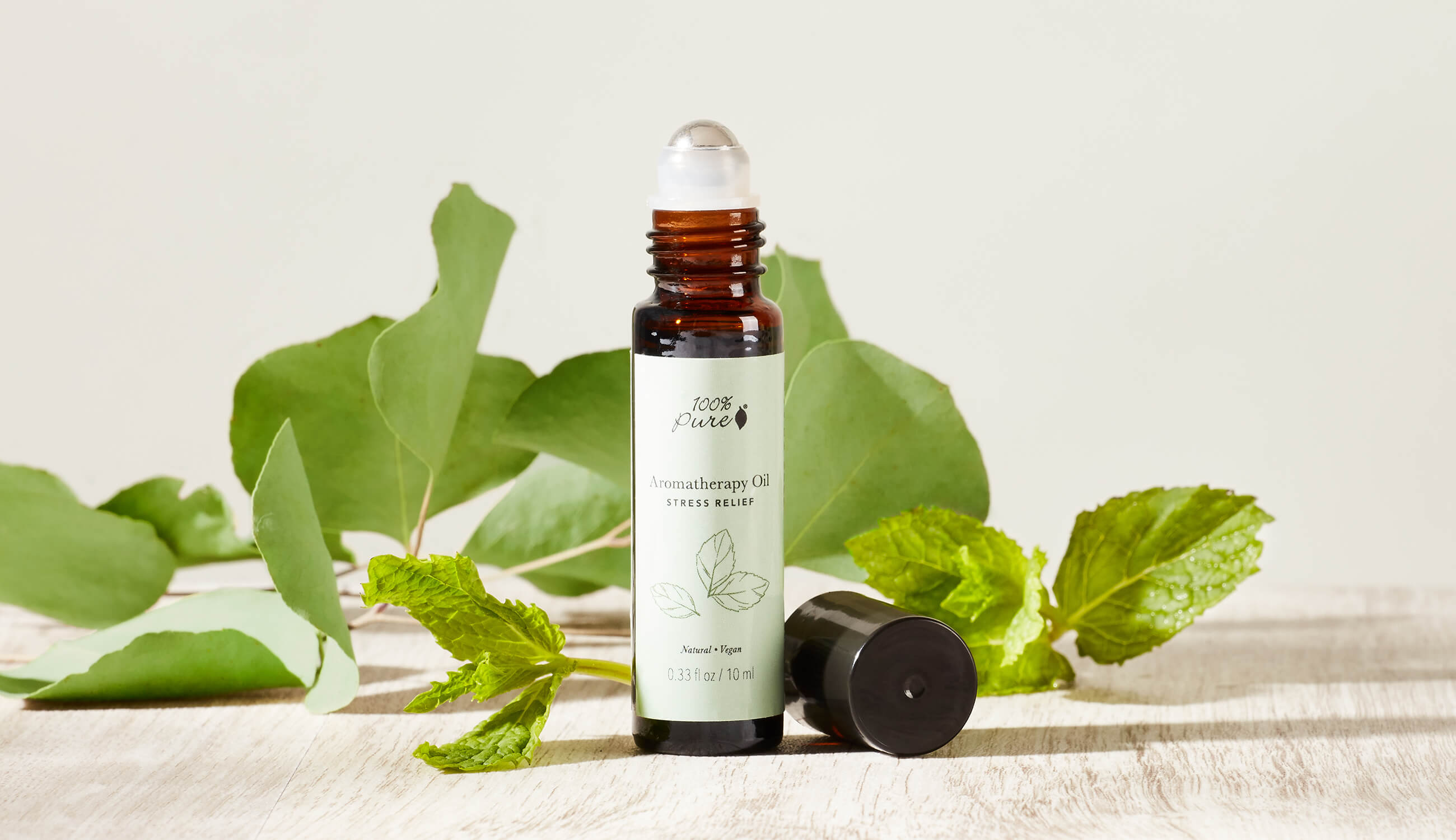 Diluted essential oils are safe for topical use, but undiluted – definitely not. Pure essential oils can burn or cause severe skin reactions, which is why our newest Stress Relief Aromatherapy Oil comes pre-blended with carrier oils in a ready to use rollerball applicator.
When it comes to 100% pure essential oils, you'll need to familiarize yourself with the terms "diluted" and "undiluted". Typically, we focus on the purity of our products; we highlight the active ingredients, lack of fillers, and their undiluted nature.
However in terms of essential oils, diluting the essence is actually imperative to making the product usable – and we're not diluting the oil with pointless ingredients. Essential oils are diluted into carrier oils, like coconut oil or rosehip seed oil or jojoba – which on their own are great for skin. In our case, diluting the oil doesn't make it impure, but it makes it safe for use and just potent enough to be purposeful.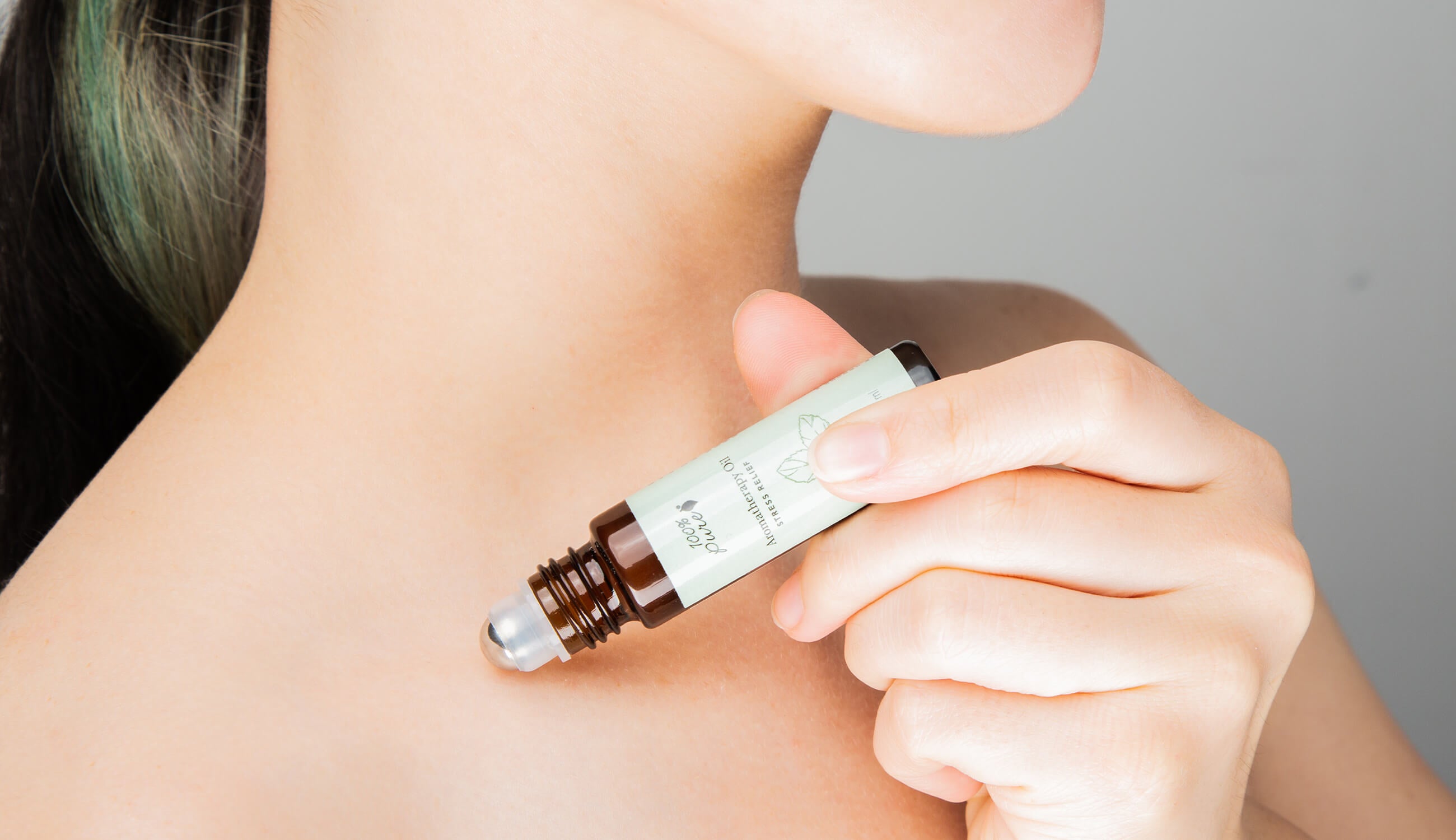 WHERE to Apply Essential Oils
Where should we apply essential oils? That's the beautiful thing about essential oil rollerballs – they're quick and easy to apply, and we can put the product just about anywhere! From head to our less-than-perfectly manicured toes, there are numerous skin areas that benefit from essential oil application.
Pulse Points and Sore Areas
The areas where we detect our pulse through the skin are usually quite sensitive, and the skin in those areas tends to be thinner. An active essential oil that stimulates, cools, or warms feels sensational in these areas.
Of the 9 pulse points, the ones we recommend for applying essential oils are the ankles, inner wrists, inner elbows, neck, and temples. Imagine applying cooling peppermint oil to the ankles after a long run... ah, almost worth the sweat.
Our Stress Relief Aromatherapy Oil is great for relieving stress or tension headaches, with a few quick swipes to the temples and neck.
Pressure Points
What is the difference between a pressure point and a pulse point? A pulse point is where we'll find our heartbeat, but a pressure point is a network of distinct points where sensation is greater on the body. Pressure points are all over our body, with several on our head and hands that are great for applying the essential oils that we'll mention later.
PRO TIP: Consider applying your rollerball essential oil to the soles of your feet. Often utilized in Chinese medicine, the soles of your feet are key absorption points that can rapidly disperse the effects of your essential oil to other areas of the body.
Scalp
The skin on our scalp is unique in how it functions, in comparison to the skin on the rest of our body. Scalp skin tends to experience the most oiliness, severe dryness, and stress from regular grooming. Thankfully, essential oils applied onto the scalp can help balance, soothe, and relieve scalp issues for better scalp function. We'll identify which essential oils are best for the scalp further below!
Cuticles
It seems like our scalp, feet, and hands are always in competition for the driest part of the body – this is especially true for our hardworking cuticles. The thin skin around our nails suffers with every hand wash or spray of sanitizer, which makes an essential oil rollerball with nail nourishing nutrients an incredible way to keep skin supple and soothed.
Dry / Irritated Areas
Do you have any areas of skin that get recurring irritation or dryness? This might mean eczema (very common on the elbows and knees) or perhaps heat rash or sunburn (typical for the shoulders and neck). 100% PURE essential roller balls on these areas can help relieve itch, burn, flakes and dryness.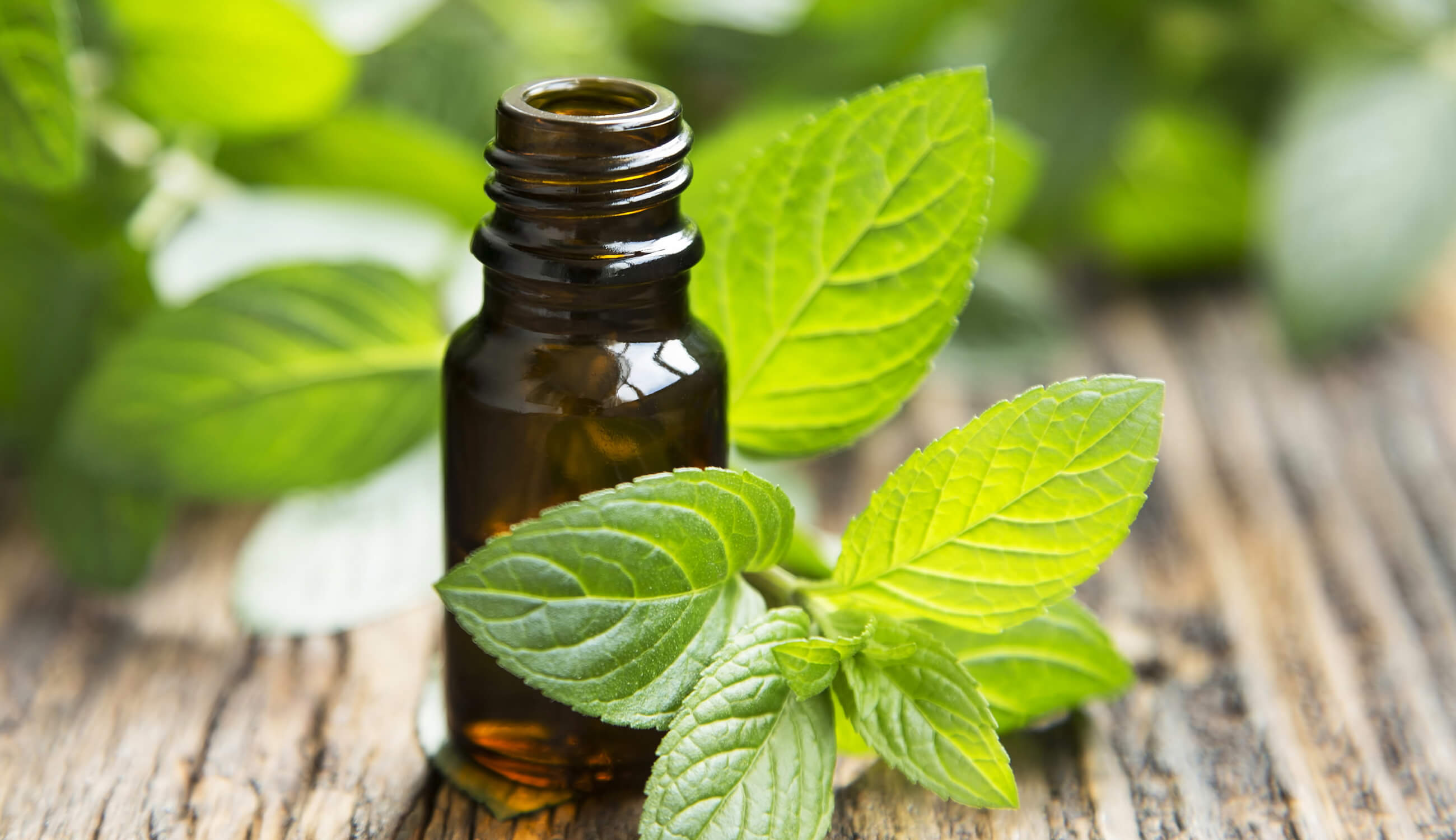 5 Beneficial Essential Oils to Try
Now for our favorite portion of this post: our favorite essential oils! The benefits of essential oils will depend on the type of oil we're using. We'll list our favorites below – the ones we consider most beneficial for mind and body – along with the best places to apply them.
Peppermint Oil
This cooling, minty oil is the key player in our Stress Relief Aromatherapy Oil. This oil stimulates blood flow and works great to help relieve headaches, sinus pressure, and hot spots. A little on is perfect for relieving stress, and a tiny bit below the nostrils promotes deep, clear breathing.
Peppermint oil is also great on the scalp, helping to relieve dryness and stimulate blood flow for healthy growth. You'll want to part the hair and apply directly to the scalp, then massage in with the fingertips for the best results.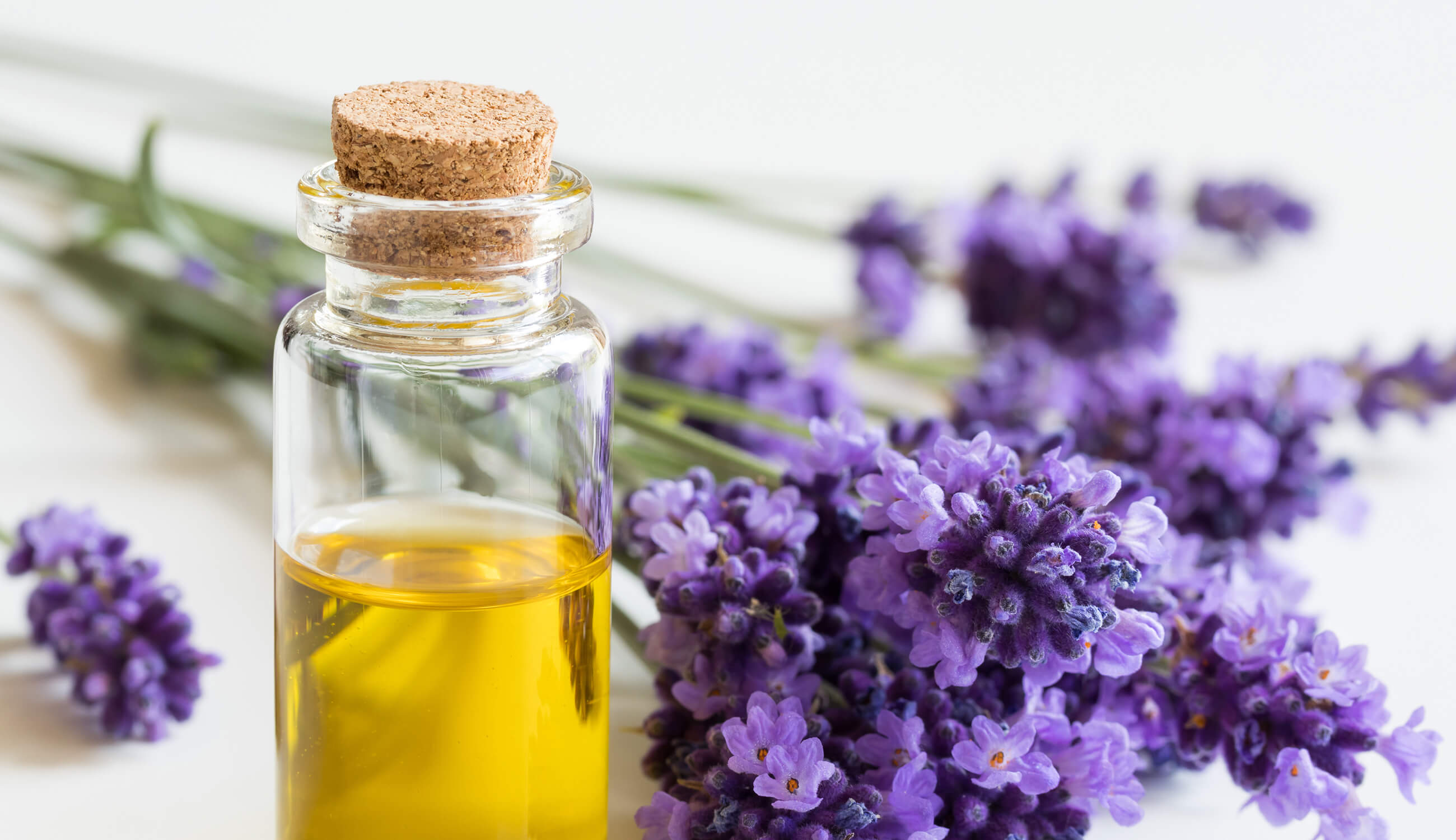 Lavender Oil
Arguably the most common oil used in aromatherapy, one whiff of lavender essential oil makes us instantly more relaxed. This floral oil makes for a superb acne spot treatment, working to relieve active inflammation all over the body. We also use it for skin conditions like psoriasis or eczema, to aid in skin healing. Apply a few swipes of oil onto pulse points for aromatherapeutic benefits, or to the scalp to mitigate excess oil.
Sweet Orange Oil
How can anything with "sweet" in the title be anything but? A detoxifying oil that comes from orange rind, sweet orange oil is antimicrobial and helps to treat acne. Add this oil (or your favorite citrus essential oil) to pressure points, like the web between our thumb and index finger. Naturally uplifting, this oil can also brighten your mood and energize the mind.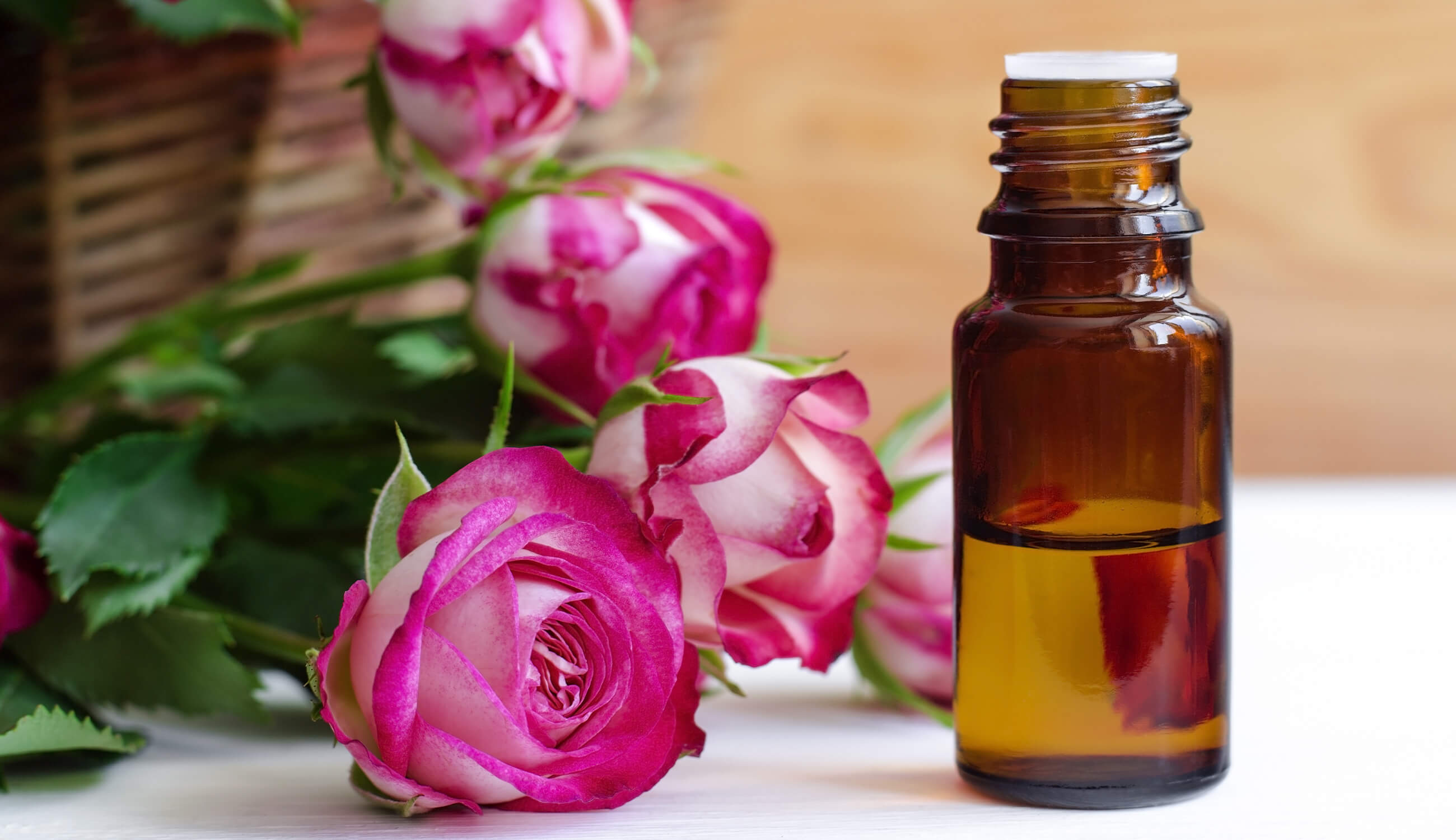 Rose Oil
The perfect oil for almost any skin type, 100% pure rose essential oil makes for a great face and body treatment. Like lavender, rose has a soothing effect on the mind, but this oil works wonders for the skin as well. Rose is healing, calming, and can treat scarring and redness. Beyond the skin care benefits, rose is also hailed as beneficial for anxiety relief and menstrual pain.
Tea Tree Oil
Last but not least, one of the most potent oils in the game: tea tree essential oil. This oil is antibacterial and antiseptic: useful for treating irritation, inflammation, and acne. Ironically, this is one of the few "oils" that helps to combat excess oil.
Another excellent oil for the scalp, tea tree helps to fight fungus, dandruff, and itchiness for a balanced, healthier head of hair. We use this oil on both pulse points and pressure points for aromatherapy, and of course on blemishes and other irritations as a skin treatment.
Still have more to learn about essential oils? Check out the most buzzed about essential oils, plus how to mix and use essential oils for everyday use.
We carefully hand-select products based on strict purity standards, and only recommend products we feel meet this criteria. 100% PURE™ may earn a small commission for products purchased through affiliate links.
The information in this article is for educational use, and not intended to substitute professional medical advice, diagnosis, or treatment and should not be used as such.
Sign up to our email newsletter for more blog updates and exclusive discounts.
< Older Post | Newer Post >